I am trying to leave blockchain "footprints" and thick boxes for the already announced zkSync token airdrop. Why I am putting effort into this wild chase? Because I got the taste for airdrops and I want more!
The Optimism airdrop took my by surprise, as I didn't do any effort towards it. I got eligible as a DAO voter, as I constantly voted on SuperUMAns DAO and CRE8R DAO snapshots.
I got more interested in the Arbitrum airdrop, but no clear details was shared for months. Then suddenly .... the airdrop was confirmed and the eligibility page was live!  I was eligible for 2250 $ARB tokens, due to my constant activity on the chain.
I ticked the bridging criteria, thanks to Across Protocol, and done several transactions over time. Most of them were on Harvest Finance (Dolomite) and claiming NFTs on Galxe. I always said that consistency is the key to success, and receiving this airdrop comes as a confirmation.
What is zkSync? zkSync is a Layer 2 scaling solution on Ethereum that offers low gas and fast transactions, without compromising on security. The ZK-tech increased the Ethereum throughput, while maintaining freedom, self-sovereignty, decentralization – at scale.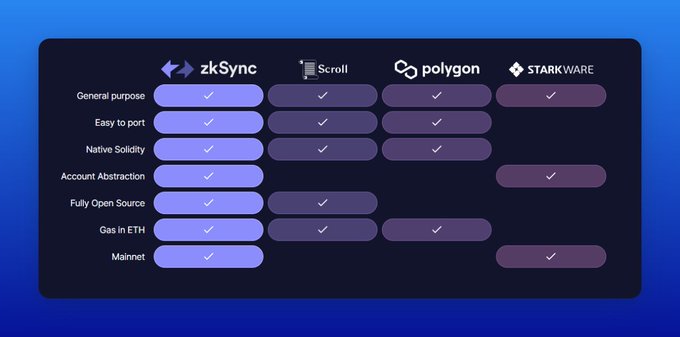 The zkSync vision is to provide a solution for the web3 exponential demand, obtained through hyperscalability. The innovative project was supported heavily by investors, raising a record-breaking sum of $458M from Tier 1 VCs such as USV, Bybit, Alchemy Ventures, Huobi Ventures, Crypto.Com Capital, Ethereum Foundation, OKX Blockdream Ventures and many more.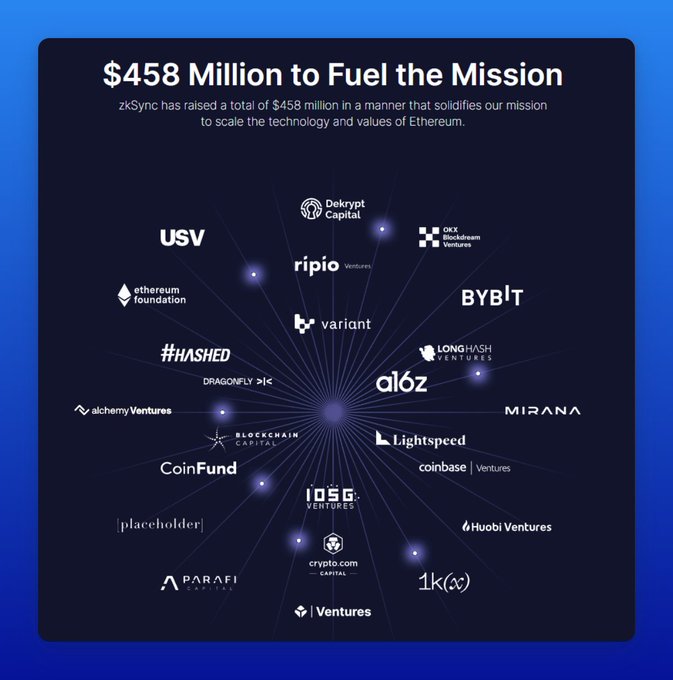 My journey on zkSync started with bridging 0.1 $ETH on zkSync Lite, through their official bridge. This was the recommendation from OG airdrop hunters, with a mention that this type of transactions should be repeated for few weeks. If transactions will be part of the criteria, then they should be well spread apart and not in the same day (or week).
The network was busy and the gas price was high. Tell me something new Ethereum... tell me something new! I paid $5.43 fee and waited for the balance on zkSync Lite to update. The transaction was minted and I had to wait for the confirmations.
Meanwhile, I claimed faucet crypto on Era Goerli. This may count as a criteria, but most likely will not. Used Twitter to claim the daily faucet, and got a nice mixed bag of testnet crypto. The faucet may not work with Twitter accounts without an avatar.
Please note that zkSync transactions will need the Metamask on Ethereum Mainnet, while zk Era will require the new chain. See below the details from ChainList, and how to add the zkSync Era to your Metamask wallet
If playing on testnet has low chances to get users eligible for airdrops, complete zkSync CREW3 quests may give extra chances. There are many educative tasks, which will familiarize the airdrop hunter with the chain unique features. Check zkSync Crew3 page and grind some experience! 
My zkSync Lite journey started on ZigZag Exchange, where I swapped the ETH into USDC. I've done at least one trade every week, as the number of transactions may bring more points. I swapped USDC into $ZZ, ZigZag's own token, and then back into $ETH.
Played with stablecoins when prices where low, and tried to gain some profit from trading. Not a trader by definition, and maybe this was the reason why I ended up with losses instead of improvements. The stash of $ZZ kept losing value, forcing me to swap back to USDC.
I had to create my own NFT, and Pinata was the tool that helped me. Create your account at http://app.pinata.cloud/register and upload your chosen images by clicking on "Add Files". Copy the CID of this picture and move to the zkLite account for the next stage of minting. 
You will need to add the Pinata CID when connected to http://lite.zksync.io/account/nft to mint your NFT. Simply click on "Mint NFT", paste the CID of your picture in the "Content Address" field and click the "Authorize to Mint NFT" button.
The NFT will be minted after the transaction will be confirmed on MetaMask. zkSync Lite ... meet Humble Tractors! Humble Tractors... meet zkSync Lite!
One month later, and few good trades ago, I managed to reduce the damage to only 3 dollars. I swapped the remaining $ZZ and $USDC into ETH and used the ZigZag bridge to send half of the amount to zkSync Era. I made over 10 transactions on Lite, and the journey had to continue on the Era chain. 
I sent half of the $ETH with ZigZag, and the remaining amount was sent with the Orbiter_Finance bridge. This bridge looked cooler than the zk one, with considerably less gas fees. The estimated gas fee saved was nearly 6 USD, and approximately 4 hours faster than the classic bridge.
If something is written in red... do as you are told! Do not modify the transaction or remove digits! I used the Orbiter Bridge to send 0.046 ETH from zkSync Lite to zkSync Era, paying 0.0012 ETH fees. The transfer was done in 2 minutes, and was ready to rumble. 
Was time to roll on Sync Swap, where many pools had attractive APR rates. I looked twice at the BUSD - USDC pool, with 21% yearly return, but decided to supply liquidity into ETH-USDC.
Why? I thought this pool will have more trade volume, and more trade fees will be shared to the liquidity providers. Swapped -/-2249 ETH for 47 USDC and created the LP. 
SyncSwap is nice, as you get gas refunds on every transaction. Received back $3.77 after swapping and depositing in the ETH - USDC pool, and the first tasks of zkSync Era were completed. I had a minimal pool share, but the earnings from the fees will compound into my position. 
Went to MintSquareNFT to mint my Galactic Tractor on Era, but I was out of ETH for the transaction fees. The end of April had some crazy gwei, and I had to wait for better days. 
The airdrop hunt will continue, as the zkSync criteria may use transaction frequency and contract interactions. You can use https://zkscan.io to see how many transactions you have made.
Also... If you want to do some extra transactions and get a Humble Tractor NFT... I got you covered! Winter Tractor was minted on Era as a 1:1 Non Fungible Token and 3 more to follow soon! Summer, Spring or Autumn for you?
TO BE CONTINUED....
Residual Income:
Hive Blogging - LeoFinance, Peakd, etc
CakeDeFi $30 DFI for new users
The fountains: PipeFlare ZCash,  GlobalHive ZCash & Get.ZEN
Publishing bundle: Publish0x,   readcash,  noisecash, LBRY & Presearch