Index Coop celebrated the 1st anniversary on the 6th of October and a super duper party took place on Discord, with music, quiz and POAPs.
The Ethereum conference in London created the perfect opportunity for a meet-up. The Coop organised a meet-up at Lockes, a fancy location in Covent Garden. 
I decided to turn up for the social event and wanted to make it memorable. I decided to organize a surprise Index anniversary party ... at an Index Coop party!
The first thing was to create something like a POAP but as a IRL memorabilia, and I decided to go for ... bookmarks! I designed a two face model and printed them. Quick visit at the shop to buy a laminator and laminating sleeves to complete the job.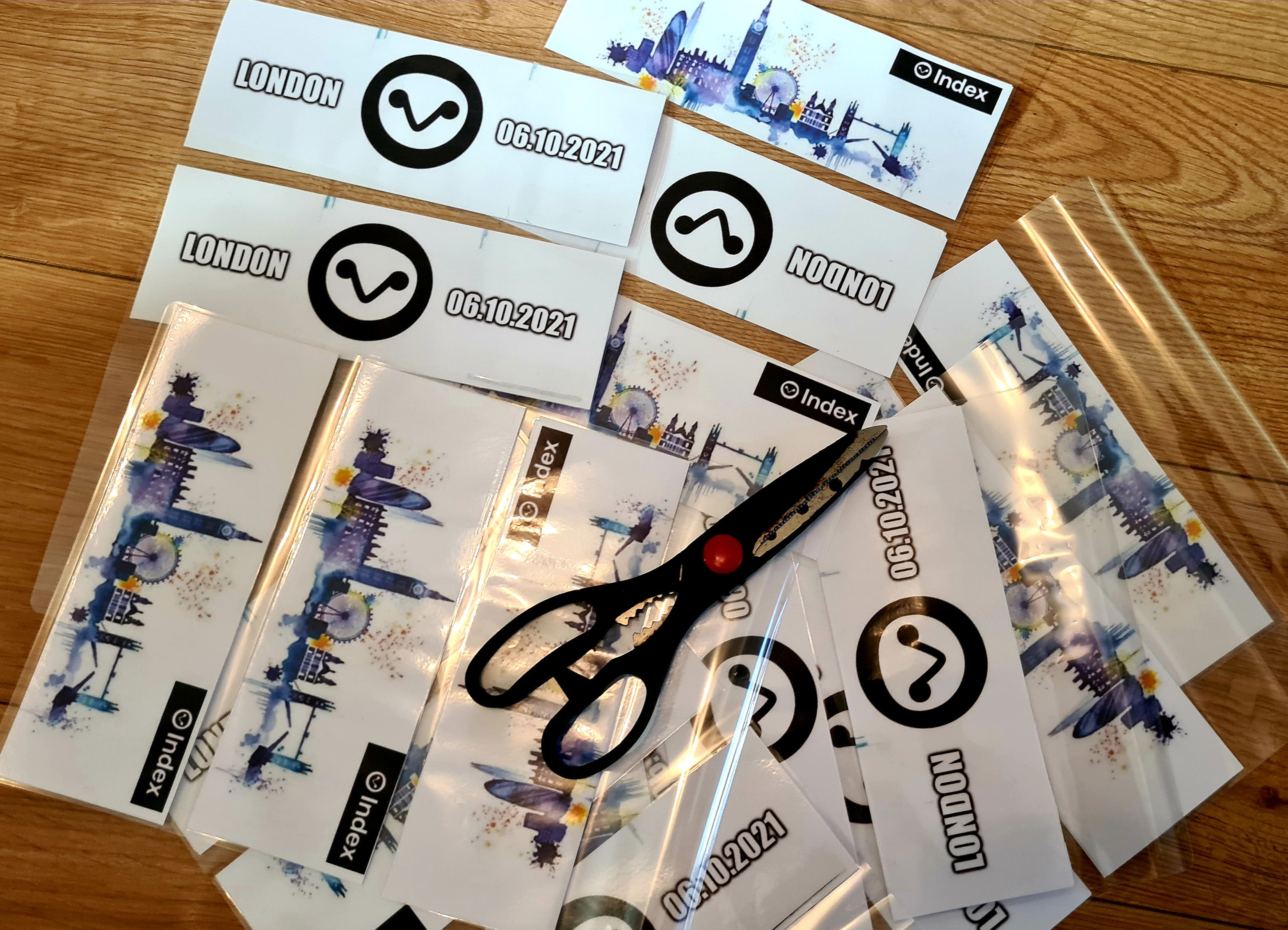 Felt like in school, doing an Arts & Crafts session, but after one hour of chopping, cutting and laminating I had 20 bookmarks ready to be shared with the people that will turn up at Lockes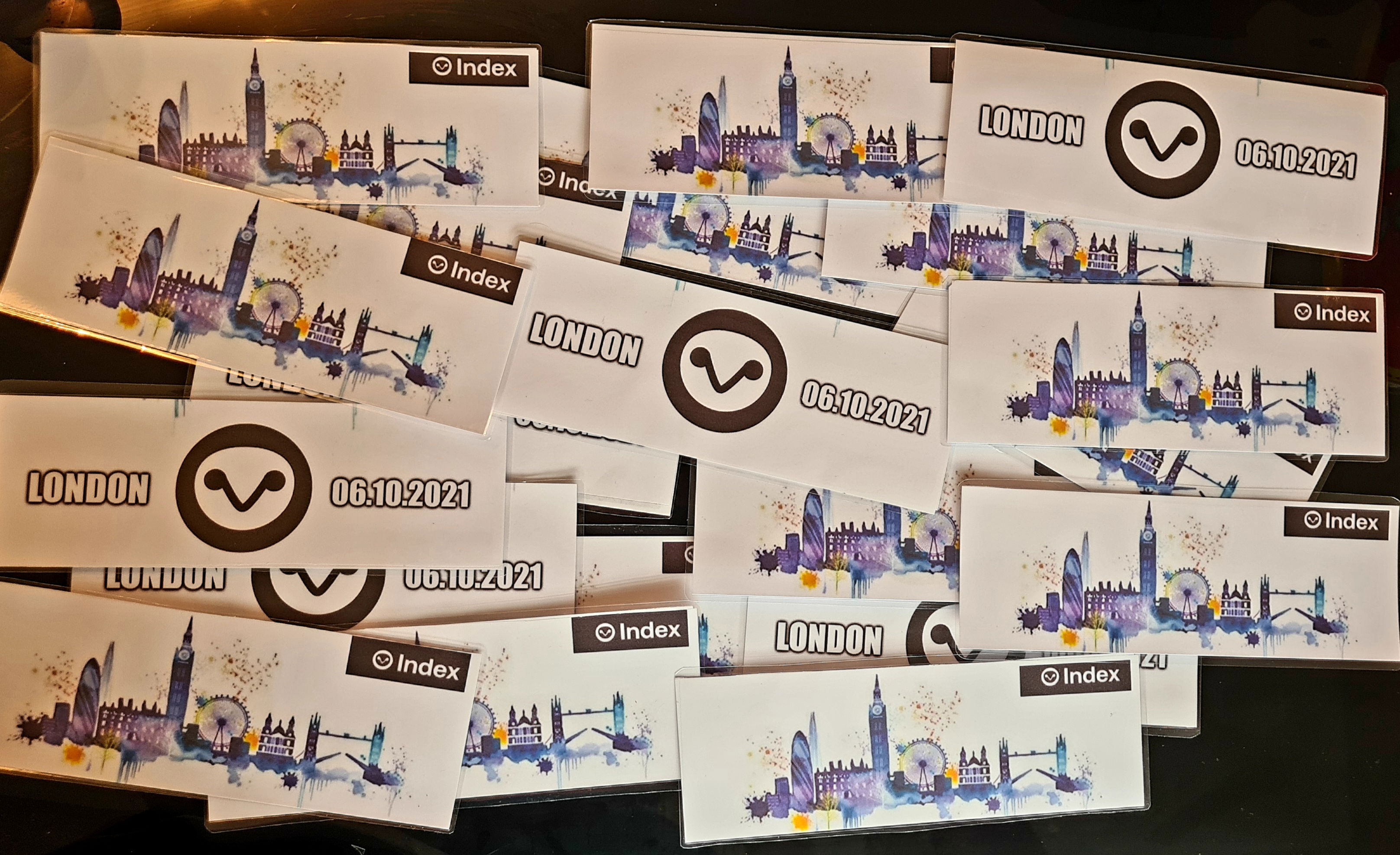 I put my Index Coop hoodie on an jumped on the first train to London. I was buzzing with positive vibes and I was looking forward to meet ... THE PEOPLE!
British humor is not everyone's cup of tea but I must admit I enjoy the subtle advice hidden under sarcasm and life changing injuries. This board was placed before the tube elevators and it did hit the audience as everyone was suddenly slowing down.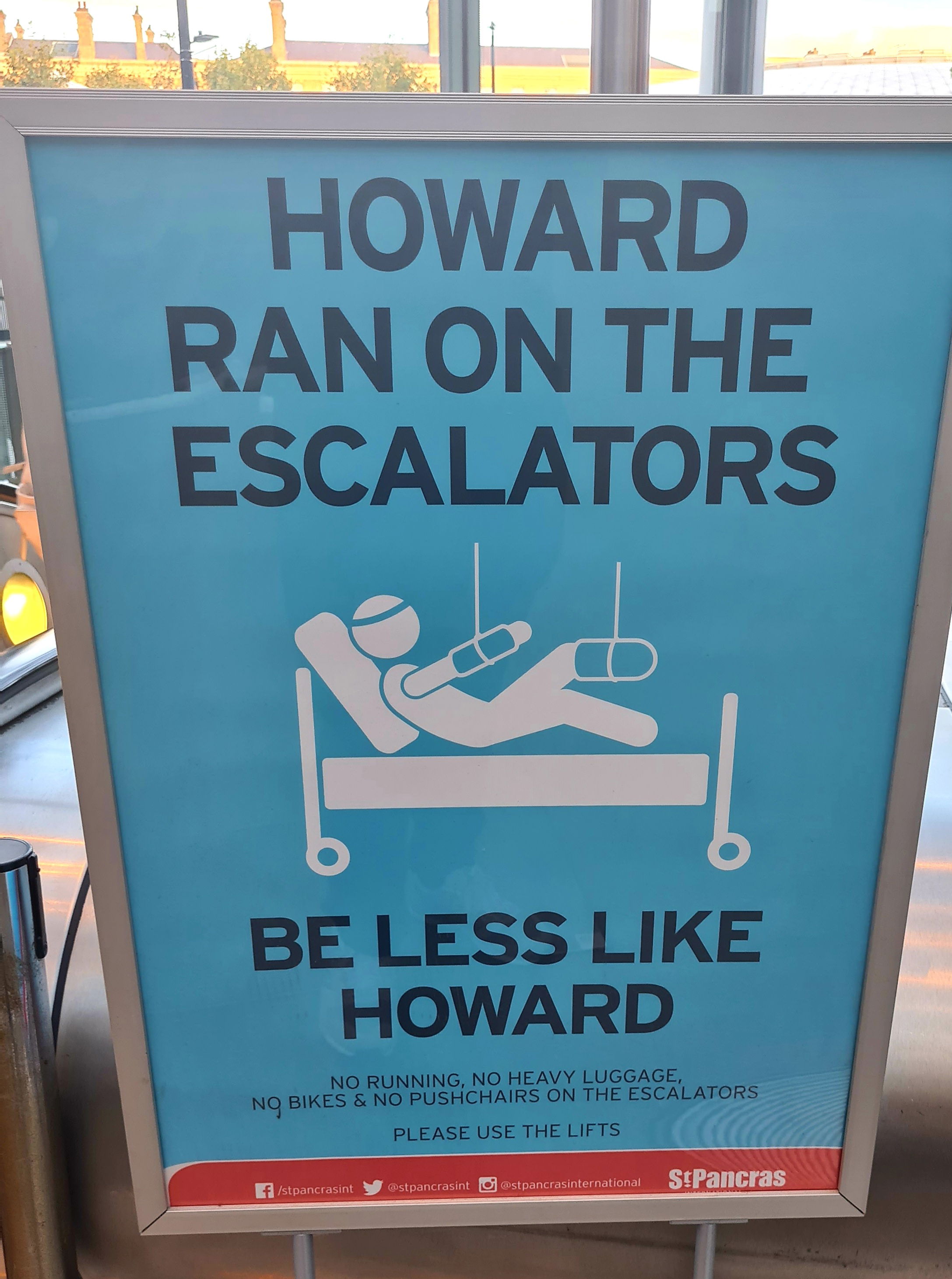 I reached the location and introduced myself to the people. The topics for the night were mostly about crypto and I learned more in few hours than I would learn in a whole term at the "Blockchain University". The positive vibes were powered by beer ... free beer!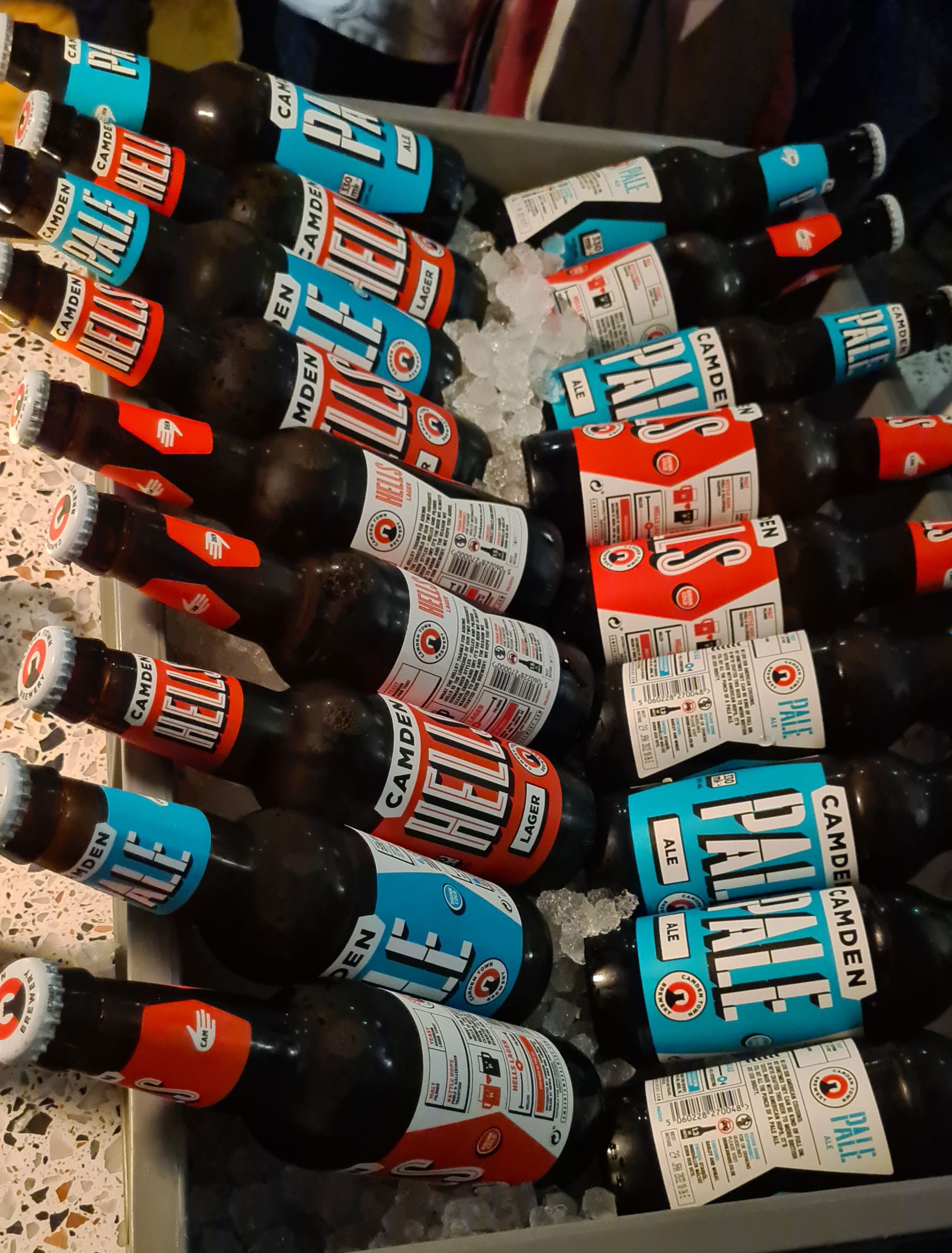 The early participants got one of the Index Owl Bookmarks. I shilled my work telling them about the hand-crafted and eco-friendly process of manufacturing, using only fair treated workforce - me! Only 20 "London 06.10.2021 Index Coop" bookmarks were created and no more will ever be crafted in the future. It's almost like a rare POAP and hope those who got one will hold it in a paperback book or at least put it in a shelf for storage. Seeing the POAP comment made me think about how cool a QR Code would have been, a code that will claim a limited edition POAP.
How to organise a surprise party at a party? The answer is cake, gifts and chocolates! I ticked the boxes by turning up with the INDEX bookmarks, cake and a box of "Celebrations" which as you can see... was highly appreciated. It didn't took long for the box to finish.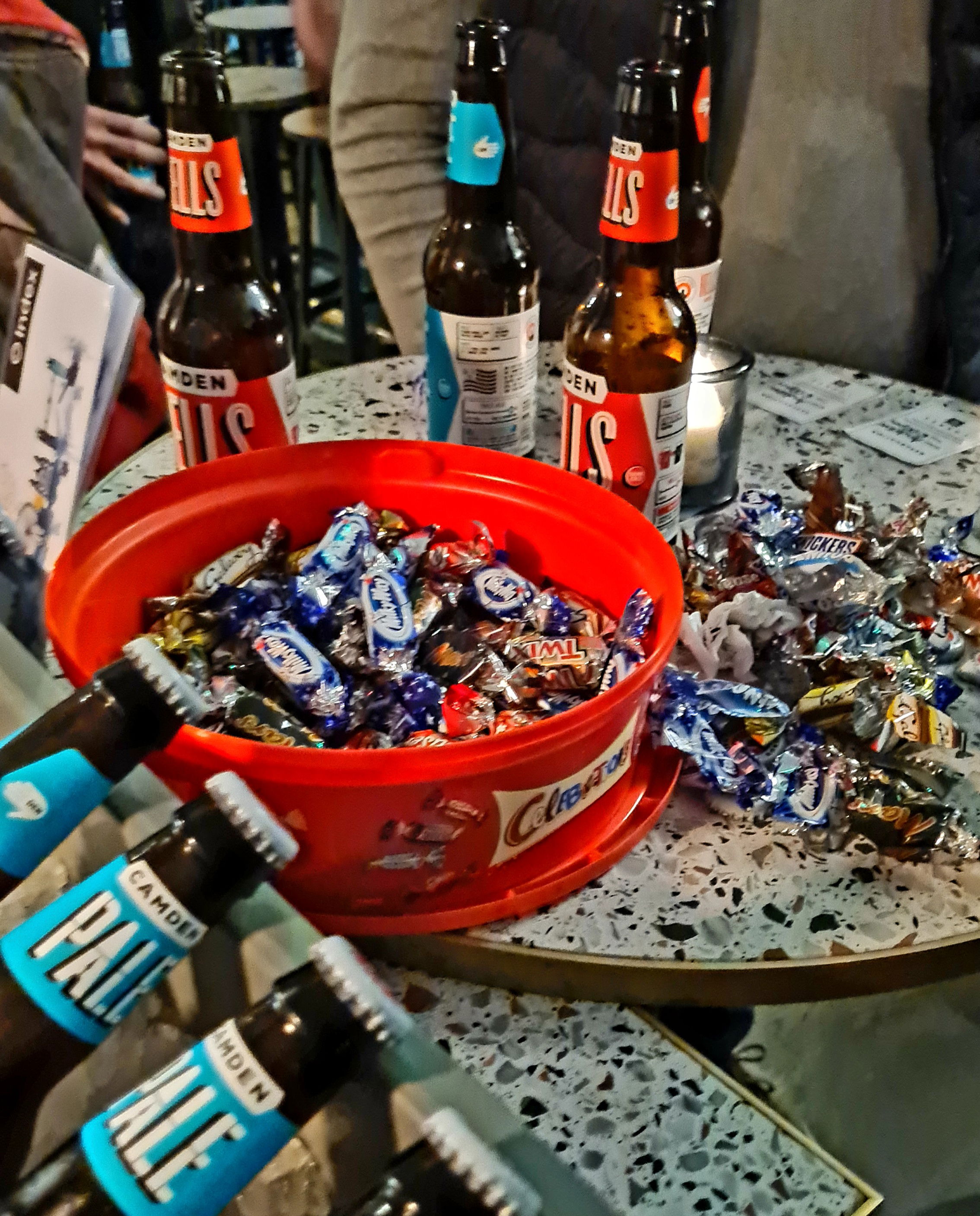 Was an absolute pleasure to meet Andrew, Chavis and the other owls but I feel sorry some of my idols were not present. Maybe I will meet them at the next anniversary or another Coop event.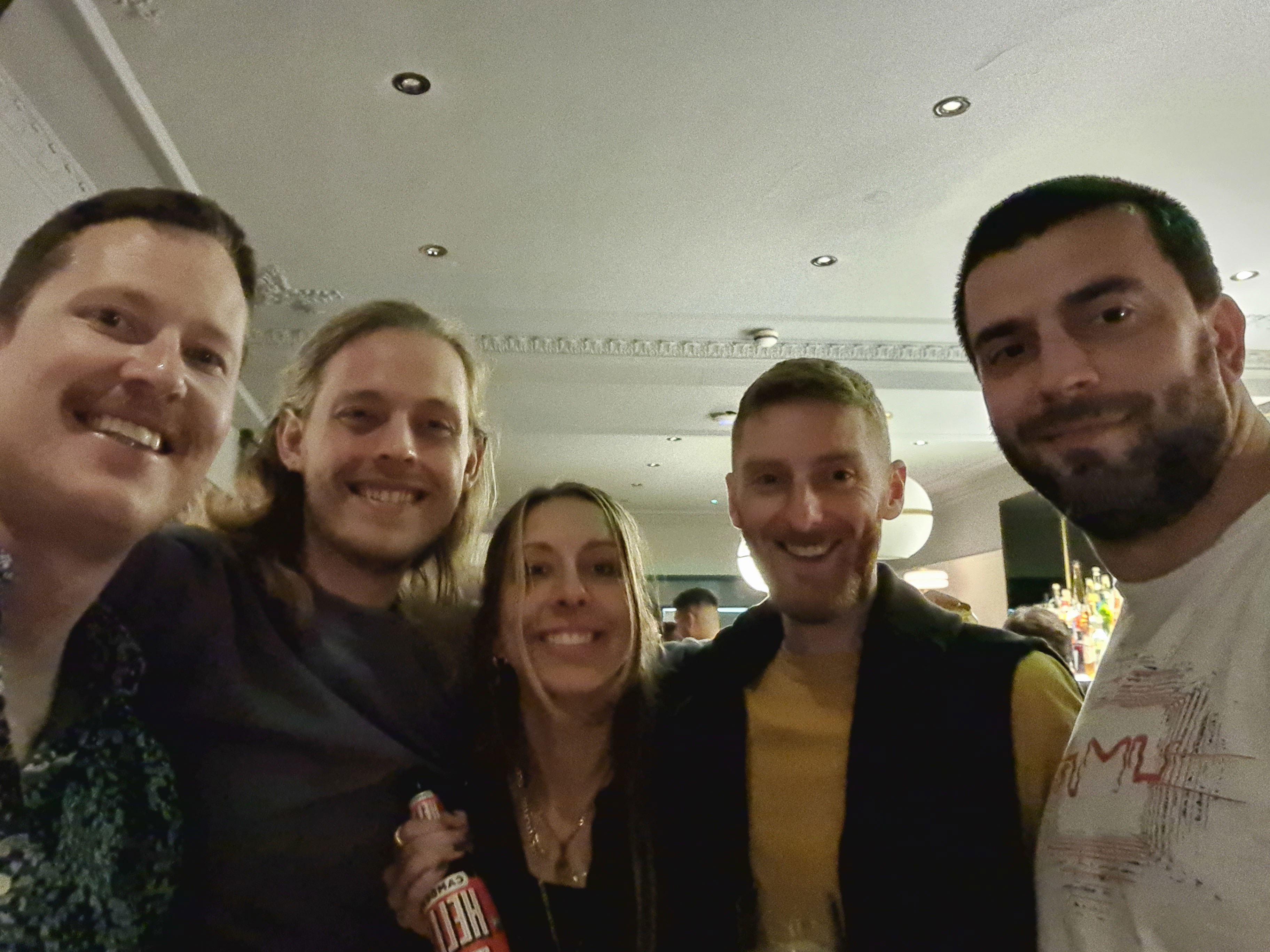 And because it can't be a party without a cake ... I brought one as well. Was easy to find the "1" candle but not so easy to find a cake looking as an owl. If you think this is a caterpillar... you are wrong!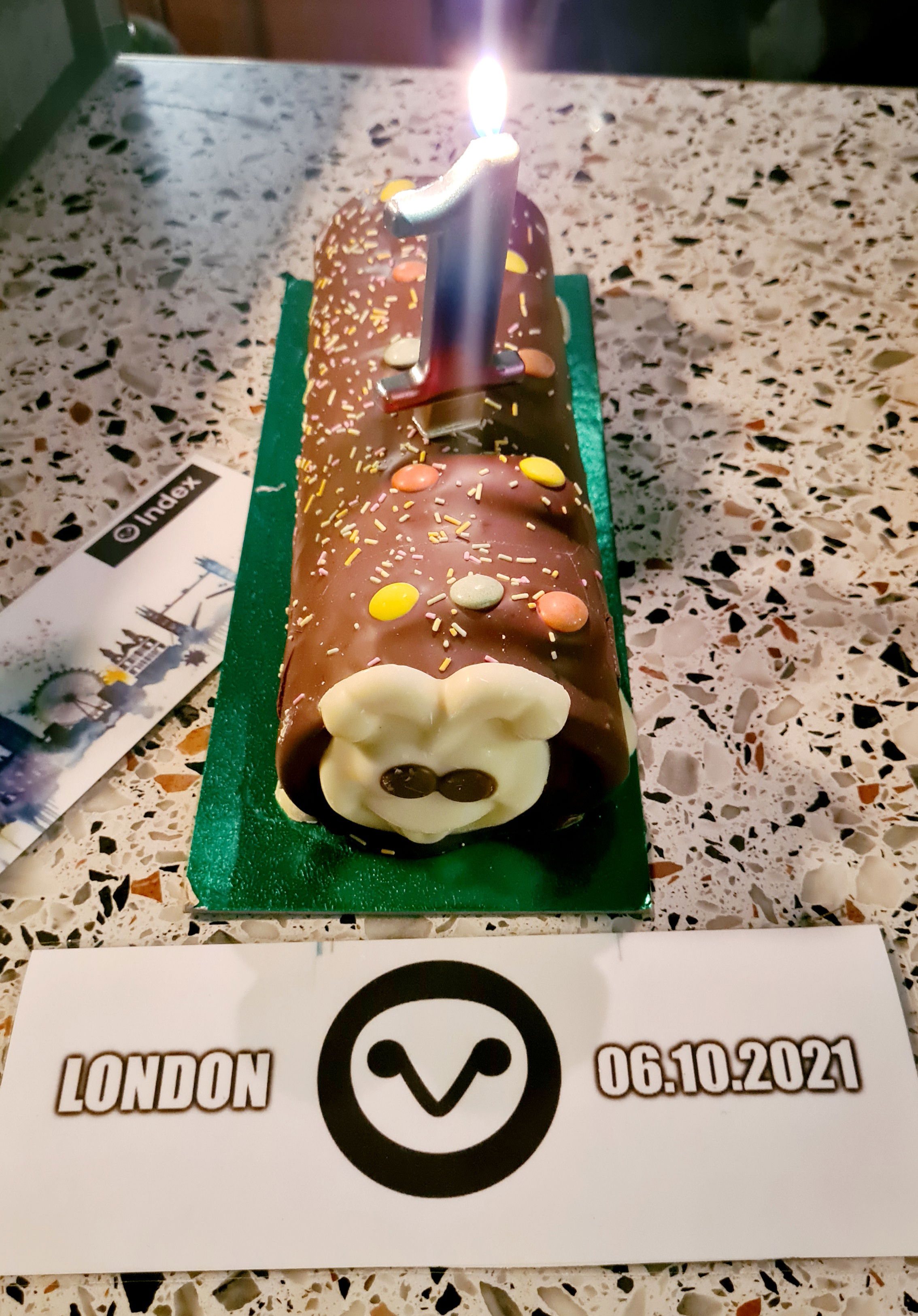 DeFi Pulse ($DPI) remains the Index Coop flagship and this anniversary found the DPI index over $330 and a growing pattern. The current value is more than 318% more than the price of DPI in October 2021.
Resources:
Join the CakeDeFi revolution and get $30 worth of DeFiChain (DFI)
Amazon author page: PV Mihalache
Quality Faucets: Free-Litecoin , FreeBitcoin & Stakecube
Tier 4 referral system: Horizen (ZEN) & ZCash from PipeFlare & GlobalHive
FreeCryptos Gang: DASH, TRX, ETH, ADA, BNB, LINK, NEO, BTC & LTC
I earn crypto for reading and writing on Publish0x and ReadCash, watching videos on Lbry.tv and surfing online on Brave Browser and Presearch