I spent the night reading "CompliFi Protocol – a Constant Sum Mechanism for Issuance of Decentralised Derivatives" by Dmitri Senchenko to understand the full potential of the CompliFi Protocol. The whitepaper explains the vision to provide the decentralized mechanism used to create a wide range of fully collaterised financial derivatives. The protocol requires minimal governance and the dual system on Ethereum and Polygon blockchains is used to provide limited sensitivity to network congestions. 
The CompliFi protocol was created to provide flexibility and innovation for derivatives markets. Custom derivatives can be created by locking collateral in the smart contract for a fixed period of time. The lockdown period will provide with two classes of assets: the primary class as the long position and the second class as the complement. Holding both assets in equal shares cancels the underlying risks and the users will not incur any added risk when swapping the collateral for the new minted assets.
CompliFi creates a wide range of investment opportunities that can be used to yield at a higher rate and cover the value of locked collateral. The profit will be based on the demand of the market and  users can manage the risk by setting upper limits on the exposure. 
Because CompliFi Protocol linked the derivatives issuance protocol with an Automated Market Maker (AMM), the holding of derivatives is not affected by loss of value in the bear market. The no counterparty risk and no margin calls or liquidations assists the users with full payoff in case of bull market.
The CompliFi ecosystem is powered by the $COMFI token, which is used for governance. The $COMFI total supply is set at 10,000,000 tokens with the 0x752efadc0a7e05ad1bcccda22c141d01a75ef1e4 as the token contract. The CompliFi governance has minimal interaction in operational transactions and cannot access locked funds. However, the governance can pause the swap of assets in the Complifi AMM pool in case of potential economic damage to LPs and can temporary pause the settlement of a CompliFi vault in case of oracle malfunctions. The CompliFi framework and design of the derivatives protocol and AMM was verified and passed the CertiK audit.
I am pro innovations in the Cryptoverse and CompliFi is bringing the change! DeFi derivatives with no margin calls, no liquidations and no defaults are the unique selling points against CeFi derivatives trading products that will make the users lose before they can react. When users are making profit, the system may close the order prematurely to reduce the gains. CompliFi works for the users and never against them.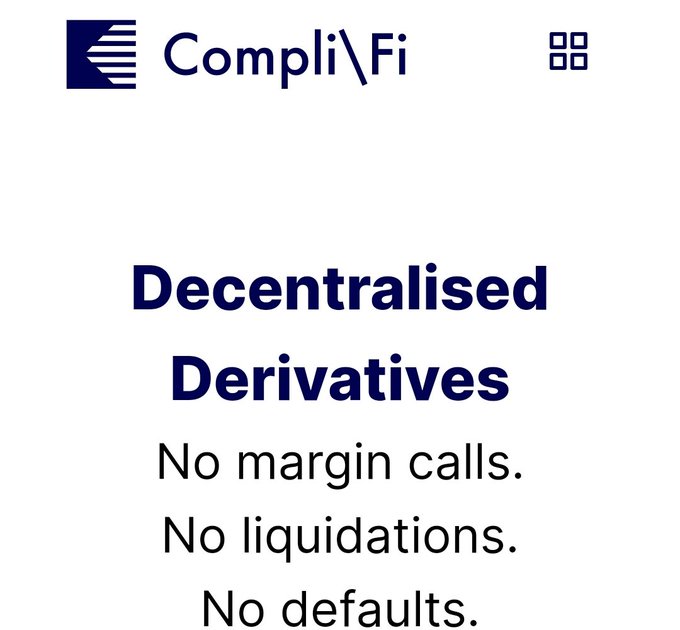 The CompliFi app offers easy access to the derivatives system powered by the AMM pool and leveraged tokens trading. The web app has easy access through browser wallets such as Metamask or WalletConnector.
Once connected, the blockchain can be changed with a single click, between Ethereum and Polygon.  The trading platform is user friendly and modern, enduring the best experience. The average APY across all pools is 28.89%, excluding the farming APYs. 
Residual Income:
DeFi bounty at CakeDeFi with $30 DFI for new users
The fountains: PipeFlare ZCash,  GlobalHive ZCash  &  Get.ZEN
Publishing bundle: Publish0x,  ReadCash,  LBRY & Presearch