Vitalik's child hit a new all-time high above $2.7k earlier today.
It's been a couple of good days for Ethereum, which is currently swinging around the $2,680 mark, a 0.50% increase over the last 24 hours. The world's second largest cryptocurrency in terms of market capitalization has been gaining massive attention lately, especially after Bloomberg reported that the European Investment Bank plans to launch a digital bond sale on the Ethereum network.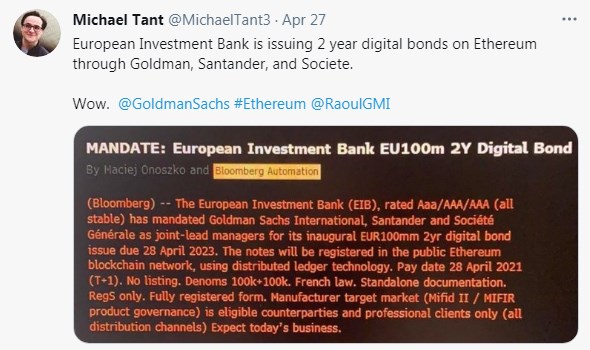 Basically, Bloomberg cited unnamed sources and claimed that the European Investment Bank plans to issue a two-year 100-million euro digital bond through Goldman Sachs, Banco Santander, and Societe Generale. As expected, the news definitely affected ETH's value in a positive way, and the token hit a new ATH as a result of the hype around it and the decline in supply in the market.
The amount of Ethereum available in the markets has been the lowest in the past year, and with more and more whales aggressively removing liquidity from exchanges, we can hope for a massive ETH run in the following months. Of course this is all speculation, but with the London upgrade in sight, I can see Ethereum exploring new highs soon.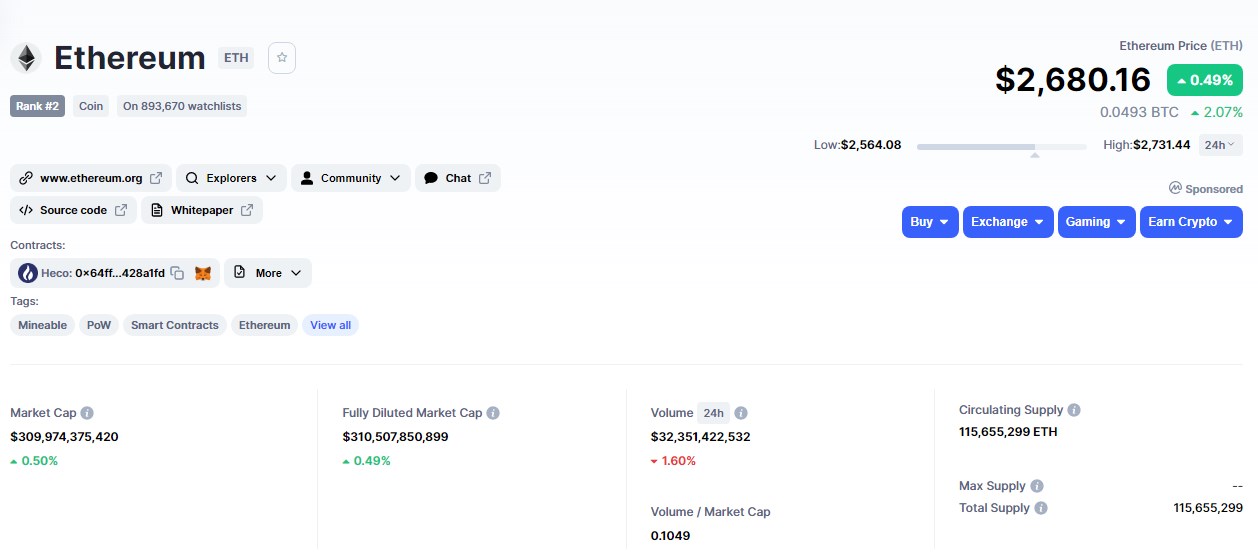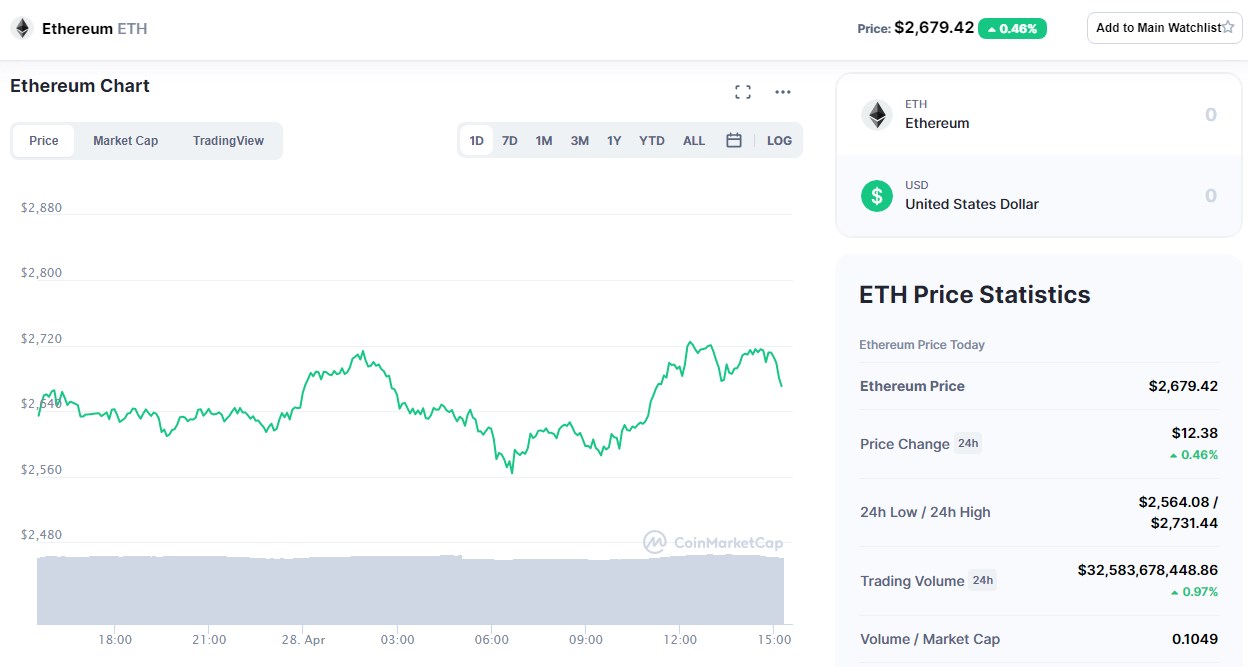 As you can understand, we are talking about multiple factors adding to the hype around the Ethereum network, which has been losing ground to BSC, an Ethereum fork with a centralized validator set. Ethereum is the original smart chain network and its scaling problem will be solved with the London upgrade, which will introduce Ethereum Improvement Proposal - 1559 with the aim of tackling congestion issues.
BSC has been killing the game without a doubt, demonstrating massive growth and offering reliable services, but it's way too centralized to become the world's settlement layer. This is exactly what the Ethereum network was meant to be, and there's a lot of work being done towards this direction.
The much anticipated London upgrade is expected to go live somewhere around July 2021, and there may be even more EIPs included. We will get to learn more about the upgrade and its EIPs in May, but there's already a plethora of information available if you're looking to delve into the technical details. Trust me when I say that it's totally worth your time.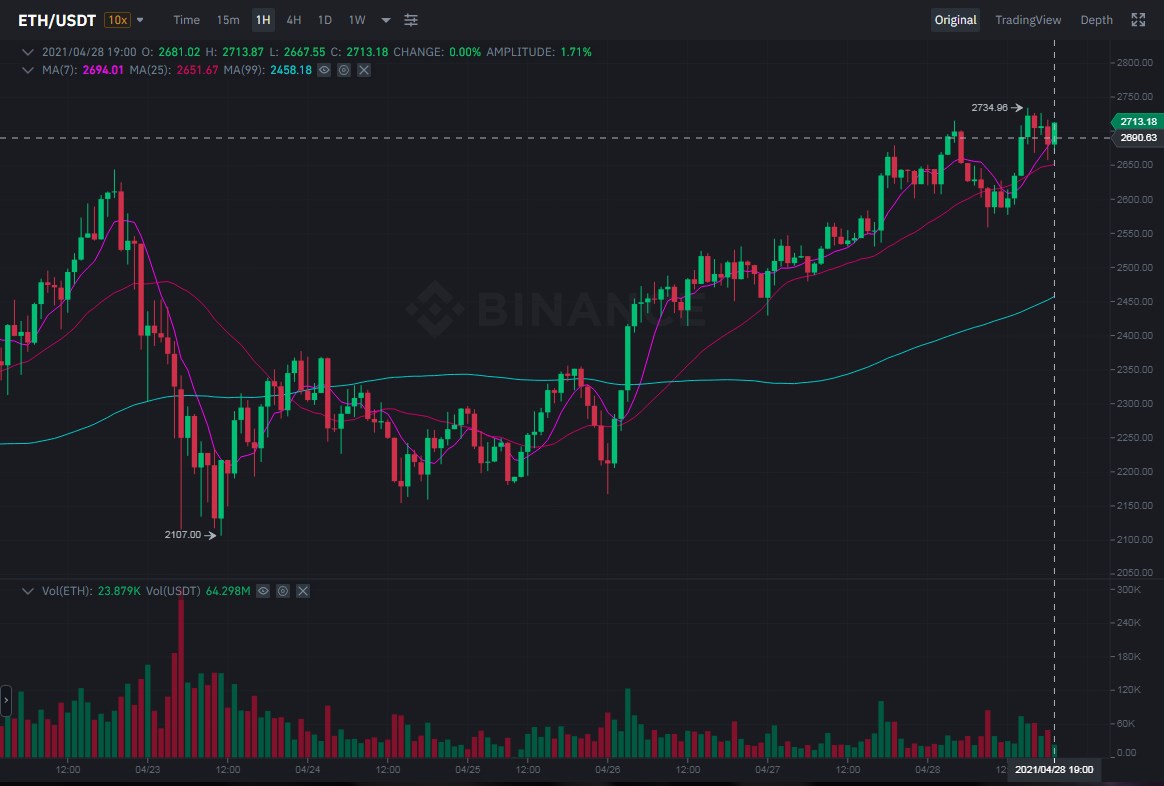 For the time being, all the progress being made seems to be having a positive effect on the USD and BTC value of ETH, and as a result we've been getting some good green candles over the last 72 hours, which have sent us from $2,210 all the way up to $2,700 in spectacular fashion.
Considering that the market has been in correction mode for two weeks or so, it's safe to say that this serves as evidence that the ETH market is stable and powerful at the moment. It appears that the majority of investors believe ETH is undervalued, and market sentiment plays a very important role in this business. Combine that with the declining supply in ETH, and there you have it.
All of a sudden, $10k ETH by the end of the year scenarios do not sound far-fetched, do they?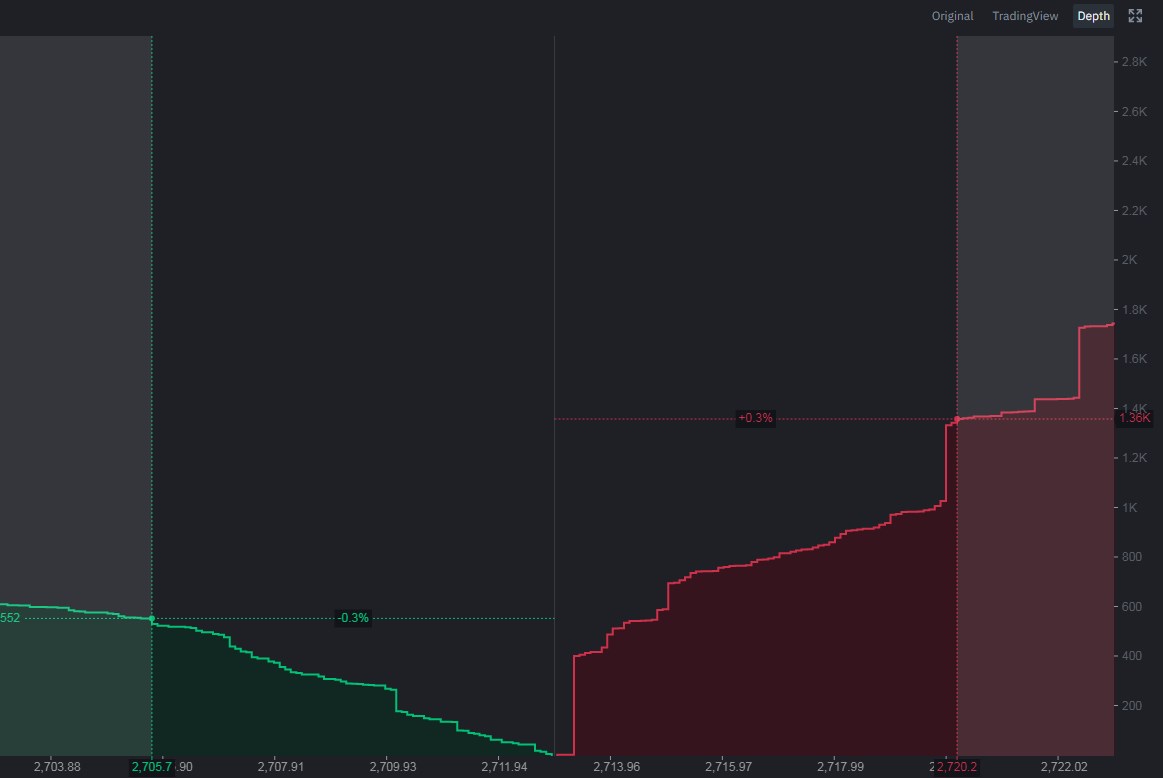 Sell walls on Binance's ETH/USDT tell the same story, as they keep moving North for now, which is exactly what they have been doing over the last 72 hours. With approximately 1.36k ETH tokens waiting to be grabbed at $2.72k and less than 9.5k ETH below the $2.8k mark, I think we may see ETH cruising above it in the following days. But you know, nobody has a crystal ball, so take everything you read in this post with a grain of salt, especially predictions.
With BSC getting bigger and bigger and CZ becoming more powerful as the days go by, the crypto community will inevitably come up with a solution to every problem on the way towards a fully decentralized world. Don't get me wrong, I love BSC. I just think the Ethereum network is the best and safest alternative when it comes to smart contract functionalities, and the upcoming upgrades will allow it to showcase its true potential.
---
I appreciate your attention.
Alright guys, that's it for now. Thank you for taking the time to read these lines.
Just my two cents. This is by no means financial advice. Just sharing my personal views and experiences. Please do not take my word for your investment choices, and always do your own research.
Stay safe and have a good one,
@lordneroo
---
---
Best Faucets to Earn Crypto with Zero Risk (Affiliate Links):
Best Exchanges to Trade Crypto (Affiliate Links):
Best Platforms to Earn Crypto for your Content (Affiliate Links):
Connect with me Here: