socios.com is a platform with its own blockchain called Chilliz based on an ethereum fork and which creates tokens based on the erc20 protocol. This platform has made the issuance of several tokens called Fanstokens for teams of the Premier League of Europe as sports support, They are used by the teams in gratitude to their fans and followers in football. "The Fan Token seeks to make the relationship between this fanatic and the team closer."
the form of participation of the clubs in the integrated platform through the registration that gives them the opportunity to generate a certain amount of fans-tokens that will be given as drops or profits to the fans can also be used through the sale and given in prizes . other characteristics of partners. com is the generational surveys towards the fans which gives the teams a follow-up of their impact and what measures to take between the games, as well as the power to reward their winnings to those who give them so much support in the matches and plays. Soon there will be new features put into practice such as video games and an online store where fans can buy items from their favorite teams. truly a good way for sports teams to be more solid in front of their fans.As a good progress of the application and platform is that three teams of the premier league have joined them and these are: the champion of the French League 1, Paris Saint Germain and the champion of Italian calcium, Juventus of Turin. and this April 30 was joined by West Ham United,
First division club of professional football of England. "The presence of West Ham United in the platform of vanguard of Socios.com will give us even more the possibility of interacting and getting direct comments in real time from our global fan base," said the director of Digital and Commercial of West Ham United , Karim Virani.
this is a real news in progress of the use of the blockchain for the benefit of those involved and those who seek more transparency and direct contact with people.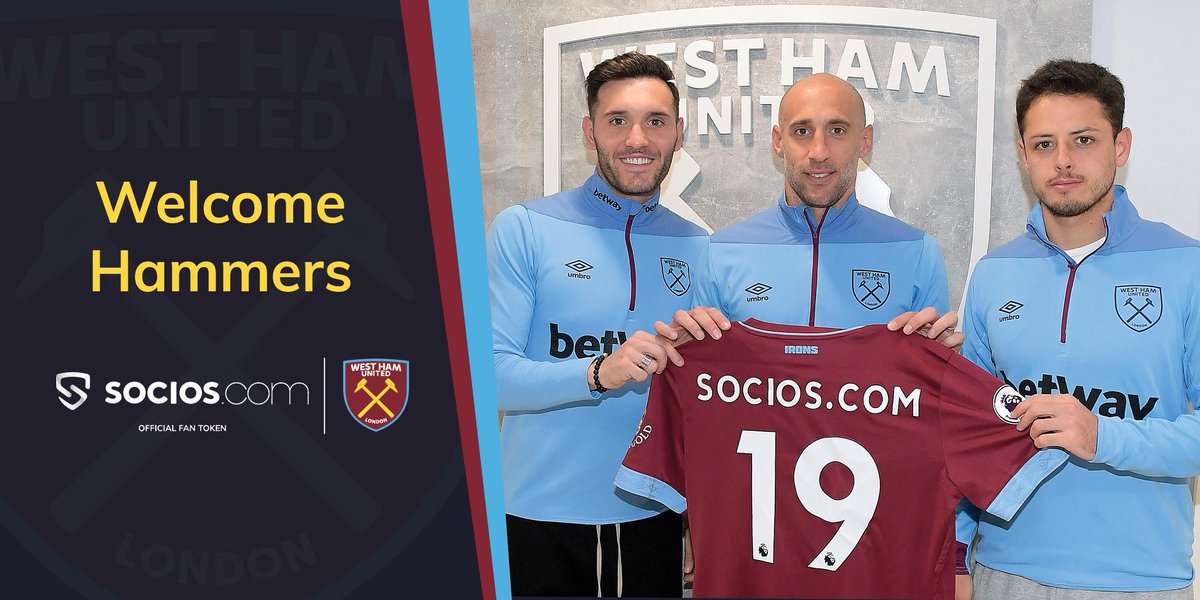 source image: https://twitter.com/socios/