TORUM is growing at a really fast pace the past few months and I couldn't be more stoked about it! Being an early adopter of a project you know it's gonna be gold in a few months/years is something everyone's looking for in the crypto-sphere and that's exactly what's going on with TORUM.
This might sound too much to most of you so let's take a look at some facts.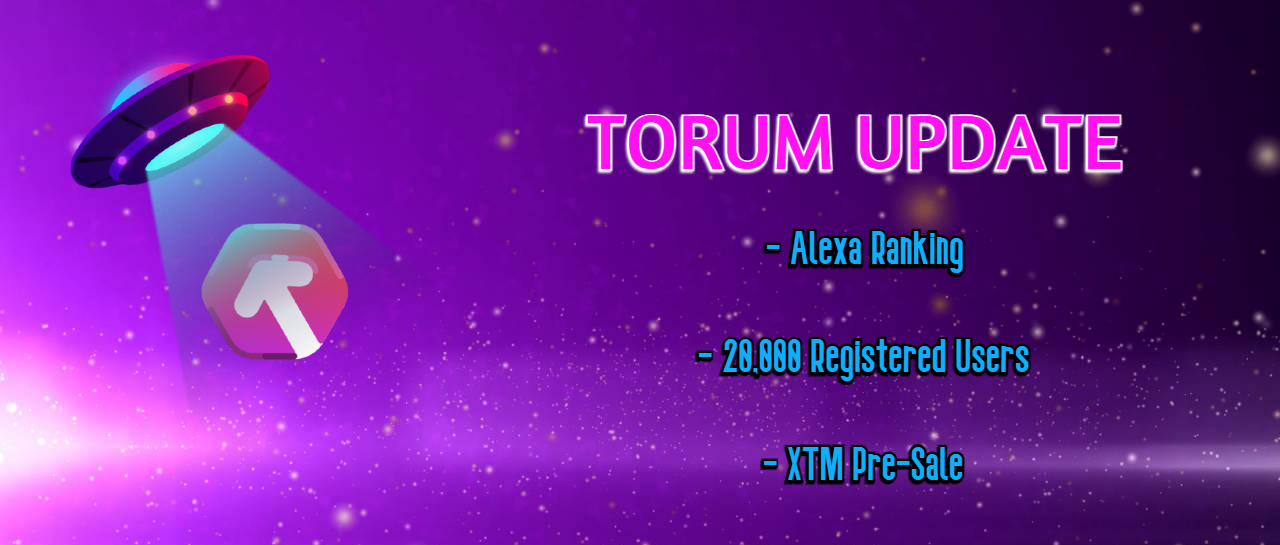 ---
Alexa Ranking
First things first, according to ALEXA, TORUM is ranked #59,506 in global internet traffic and engagement. That's a jump of more than 3,000 ranks in less than a week and 257k ranks in the past 90 days!
HUGE!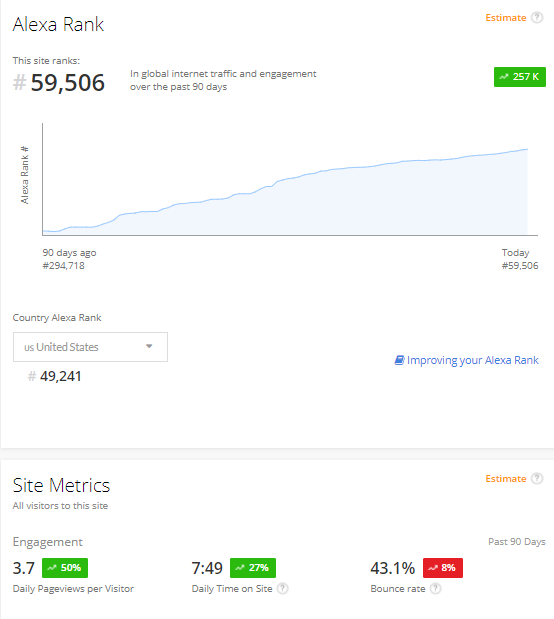 That's to be expected though.
Thanks to TORUM'S special mission called "Landers invite their friends on TORUM and they both earn 75 XTM for siging up and testing out the platform.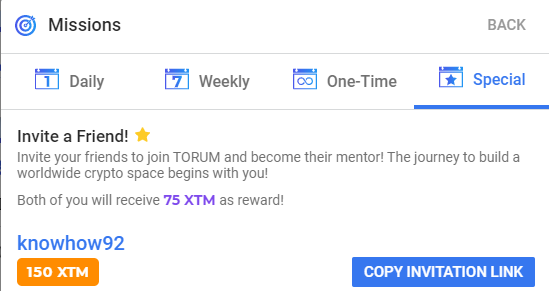 Click HERE to sign up on TORUM through my invitation link,verify your account and we both earn 75 #XTM
This won't stop for a good while so my guess is that TORUM has the potential to surpass 50,000 ranking in a month or so. Time will tell!
---
More than 20k Registered Users
TORUM is celebrating a new milestone and that's beaking the 20k registered users barrier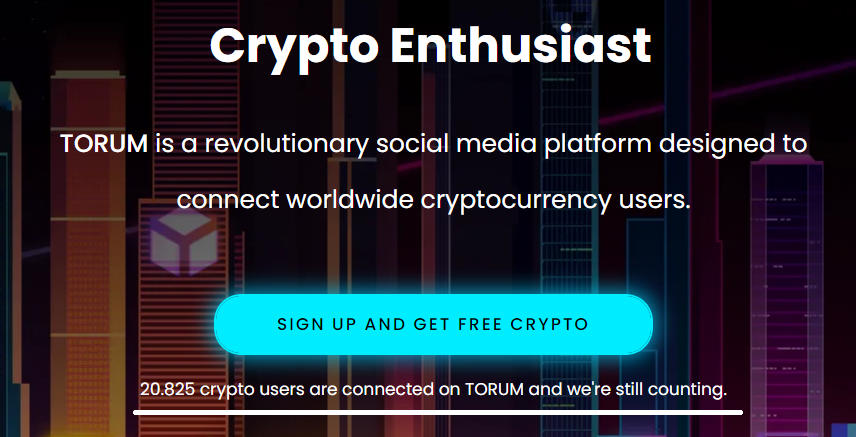 Network effect at it's finest! As mentioned above, Landers invite their friends so it only makes sense to see the number of users growing day by day!
TORUM is aiming to become a community driven project so it's in our hand to invite people and spread the word about the TORUM ecosystem.
Invite your friends, socialize and earn #XTM
---
XTM Pre-Sale
Oh boy, someone's buying a ton of #XTM the past 24 hours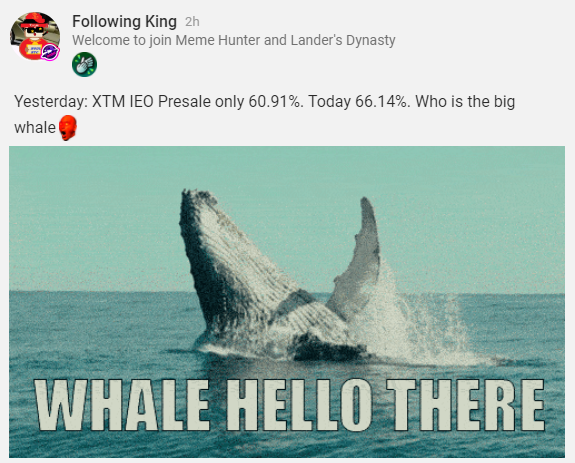 Source : Following King on TORUM
That's a jump of more than 20% of the total #XTM available for Pre-sale in a bit more than a month. TORUM is slowly but steadily gaining momentum and it won't be long until Pre-Sale ends so go grab a nice chunk of #XTM before this happens.
Buy #XTM : https://ieo.torum.com/purchase (purchases of $1000 or more)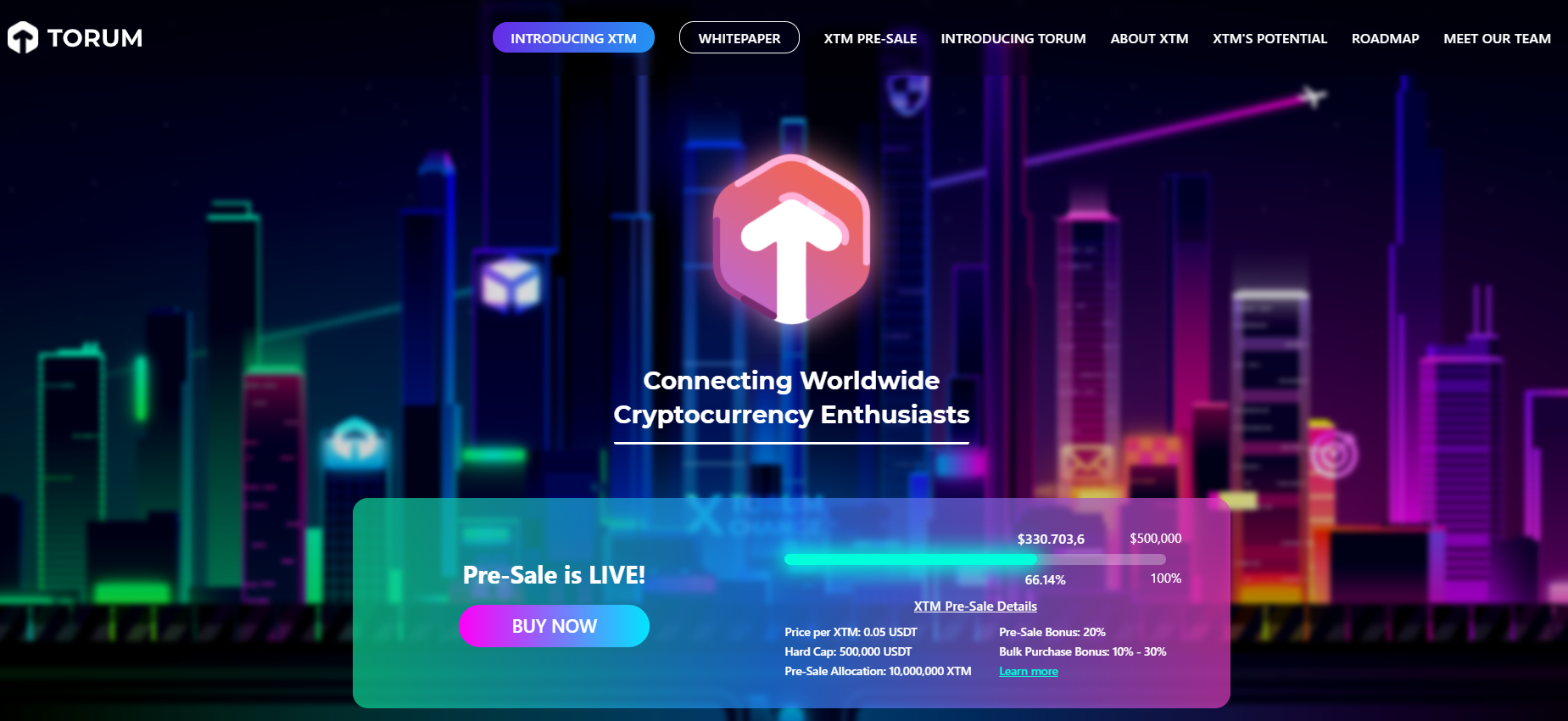 Take a look at the XTM Pre-Sale Wishing Pool if you can't afford the minimum $1000 USD purchase but still want to buy #XTM or sign up TORUM and hustle those tokens with your original content and engagement.
---
Thank you all for your support
As a full-time online hustler, supporting my content allows me to keep doing what I love.
Much love to everyone and always have fun.
@Knowhow92
Earn Crypto For Your Content (Affiliate Links)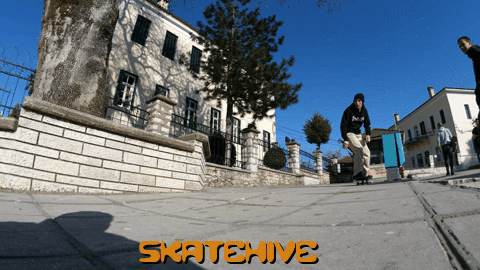 Find me Here
🏡 Hive: https://www.peakd.com/@knowhow92
🏡 Torum : https://www.torum.com/u/knowhow92
📹 Youtube : https://www.youtube.com/channel/UCJTNnvAHca8jcxaBpWn-bzA
📱 Twitter : https://twitter.com/theocharis_ch
☀️ Lbry : https://lbry.tv/@knowhow92:d
📷 Instagram : https://www.instagram.com/haris_housos/
☕️ Ko-fi : https://ko-fi.com/knowhow92