For those unfamiliar with my background, the main career focus in my life to now has been filmmaking. Prior to the restrictions of 2020, I wrote, directed, and produced three feature films and a number of other shorts and online series produced for Amazon and YouTube.
Over the last 16 months and for what will undoubtably be at least a few more, I have taken a "quick" break from filmmaking due to circumstances. Instead, I have been developing a picture book for children, resurrecting my love for drawing from childhood.
I underestimated how difficult this would be.
In the last 20 years I have barely picked up a pencil, so I've had to teach and re-teach myself how to draw all the outlandish things my imagination has come up with for this book. I appreciate what artists do tenfold after this experience. While I was always drawing as a kid, I never saw a major project through to the end and therefore never experienced the difficulty of perfecting my drawings for public display and making sure characters look consistent from one pose to the next, page after page. Nevertheless, I committed myself to finishing, overcame a great deal of frustration, and the first book of what I hope will be plenty more is nearly completed and I have decided it is finally time to share the first piece of artwork for it.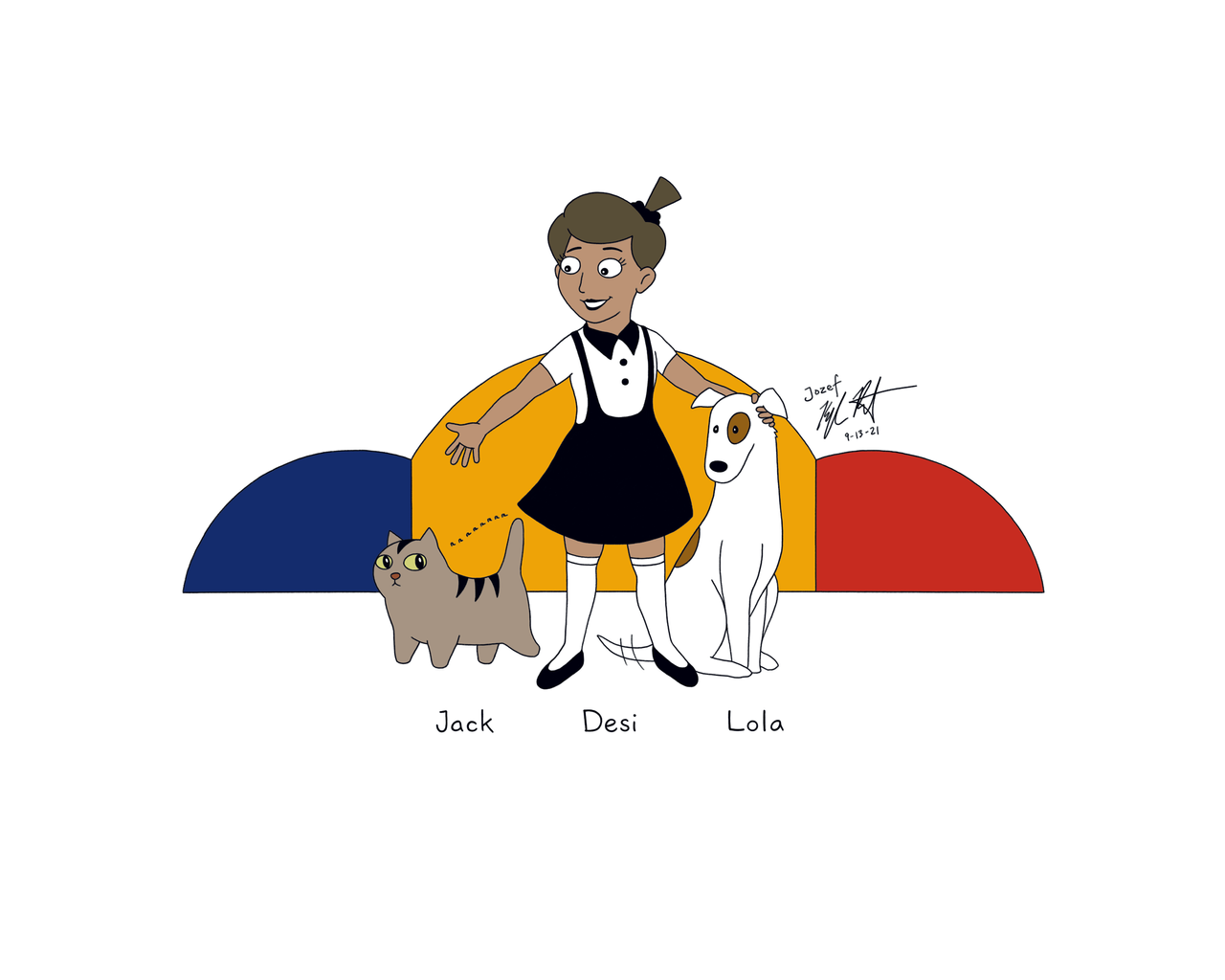 I finished this drawing of the three main characters of the book this morning. Meet our protagonist, Desi, and her companions, Lola the dog and Jack the cat.
Want to know more? Find and follow me @jozefkrichards across the Internet to keep posted and see plenty more to come! I am excited to start showing more of what I have been working on in my long absence of not releasing anything new. I think it will be worth the wait. Cheers!
---
Blogs:
https://publish0x.com/@jozefkrichards
https://hive.blog/@jozefkrichards
https://jozefkrichards.medium.com/
https://jozefkrichards.tumblr.com/
Social Media:
http://twitter.com/jozefkrichards
https://instagram.com/jozefkrichards/
Official Site:
http://www.kintoumedia.com
Watch My Films and Series Here for Free
Thank you to everyone supporting me by following my pages and sharing, liking, and tipping my content.