"The arms on my clock point to different spots. Someone lives at each. I call them the Tocks."
Desi journeys through a fantasy land with her dog, Lola, and her cat, Jack, to visit twelve legendary monsters known as the Tocks. Imaginative, colorful characters and imagery capture attention as the reader is familiarized with numbers and time through rhyming verses and visual reinforcement that avoids the tone and presentation of a lesson. Full page color illustrations transport you to the Land of the Tocks.
Releasing officially on December 1, The Tocks on the Clock will be available in hardcover and ebook formats. Here's a look at the first two pages of the story.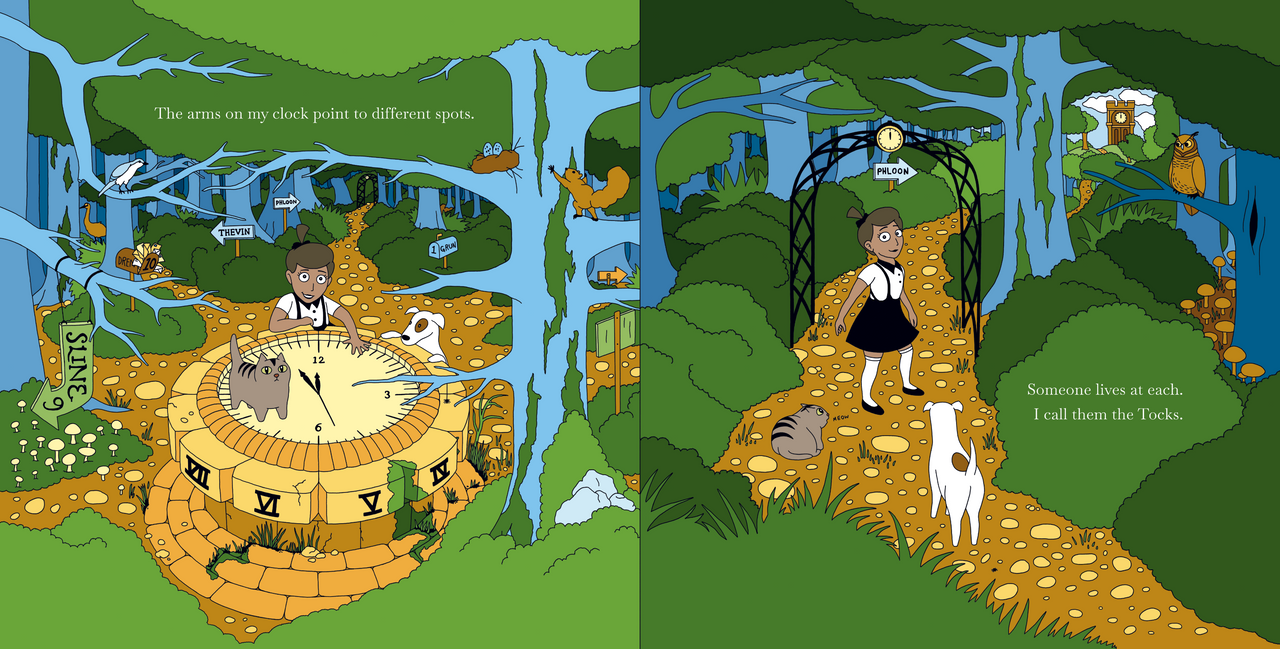 I hope you guys will enjoy it, especially if you have kids, grandkids, nieces, nephews, students, or young readers to share it with!
Thanks for your support, and feel free to ask me anything you may have curiosities or questions about.
Here are links to stores where you can pre-order, and keep posted for more!
---
EBOOK:
Angus & Robertson | Apple | Barnes & Noble | Bookchain | Fnac | Google | Indigo | Kobo | Rakuten
HARDCOVER: NORTH AMERICA
🇺🇸 Amazon | 🇺🇸 Barnes & Noble | 🇺🇸 Books-A-Million | 🇺🇸 Indiebound | 🇺🇸 Powell's | 🇺🇸 Snowbound Books | 🇺🇸 Words Bookstore
HARDCOVER: EUROPE
🇸🇪 Adlibris | 🇩🇪 Amazon Deutschland | 🇬🇧 Amazon UK | 🇸🇪 Bokus | 🇳🇱 Bol | 🇬🇧 Book Depository | 🇬🇧 Gardners | 🇷🇴 Libris
HARDCOVER: ASIA & PACIFIC
🇦🇺 Amazon Australia | 🇮🇳 Amazon India | 🇹🇼 Books.com.tw | 🇦🇺 Booktopia | 🇦🇺 Fishpond | 🇰🇷 Yes24
---
Blogs:
https://publish0x.com/@jozefkrichards
https://hive.blog/@jozefkrichards
https://jozefkrichards.medium.com/
https://jozefkrichards.tumblr.com/
Social Media:
http://twitter.com/jozefkrichards
https://instagram.com/jozefkrichards/
Official Site:
http://www.kintoumedia.com
Watch My Films and Series Here for Free
Thank you to everyone supporting me by following my pages and sharing, liking, and tipping my content.