ySense is an online rewards which operates all around the world. That platform is a pretty new one, but it already has a lot of users and partners. ySense offers many different ways to make money online: surveys, tasks, offers etc. ySense has users from all around the world. People from different countries make easy money with ySense.
Make Easy Money With ySense
Surveys
Surveys is the primary way to make easy money with ySense. The surveys are not so long. The duration of surveys varies from survey to survey, but usually to complete the survey you need just about 10 mins.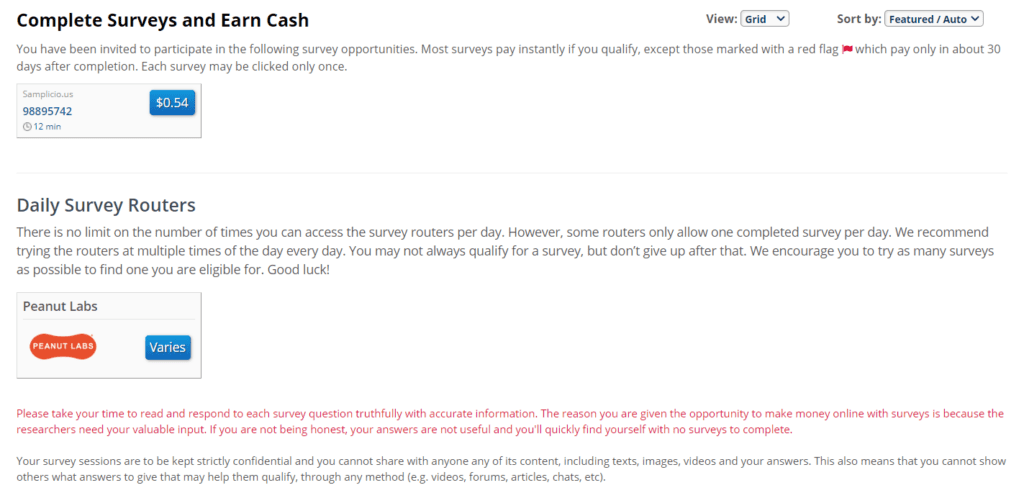 For each completed survey, you can get around $0.20 – $0.50. But sometimes there are surveys for approximately $2.50.
Offers
Offers are made by ySense partners: Wannads, Revenue Universe, OfferToro, ayeT Studios, AdGate, Adscend, Peanut Labs, AdGem, Hang My Ads. All these partners pay for simple sign-ups, surveys, tasks etc.

For example, there is an offer from Offer Toro where all you need to do is download a mobile game and reach level 15, and you will receive $1.12 for that easy task.

Tasks
There are short and easy tasks in ySense. These tasks are provided by Appen. Maybe, you already have heard about that service before, because many online reward platform works with Appen.
Affiliates
ySense has a great affiliate programme. There are 2 types of commissions: signup commissions and activity commissions.

Signup commissions. When your referral signs up, you will get $0.10 – $0.30 (depends on the country). When your referral earns $5.00, you will get $2.00.
Activity commissions. You can earn 20%-30% commission of that your referrals earn.
How to Cash Out
It is very easy to withdraw earned money from ySense. You can buy a gift card or just withdraw money to the Payoneer, PayPal, Skrill wallet. The minimum amount that you can withdraw depends on the method you choose. For example, for Skrill, it is $5.05.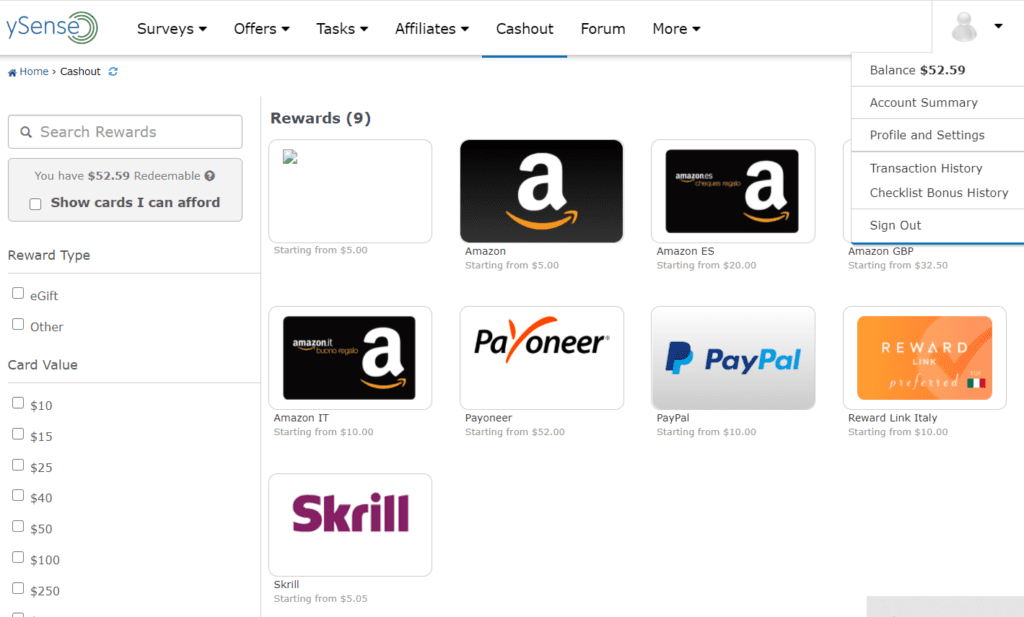 Conclusion
ySense is an excellent service to make money online. You can earn around $5.00 just for 10 completed surveys. If you invite your friends, you can get an extra passive income in ySense. Don't waste your time and start to make easy money with ySense
Read also: 7 Ways to Make Easy Money With Neobux