Have you ever heard about Booking.com? Probably, you did. And more likely you used it at least once. But do you know that you can make money with Booking.com?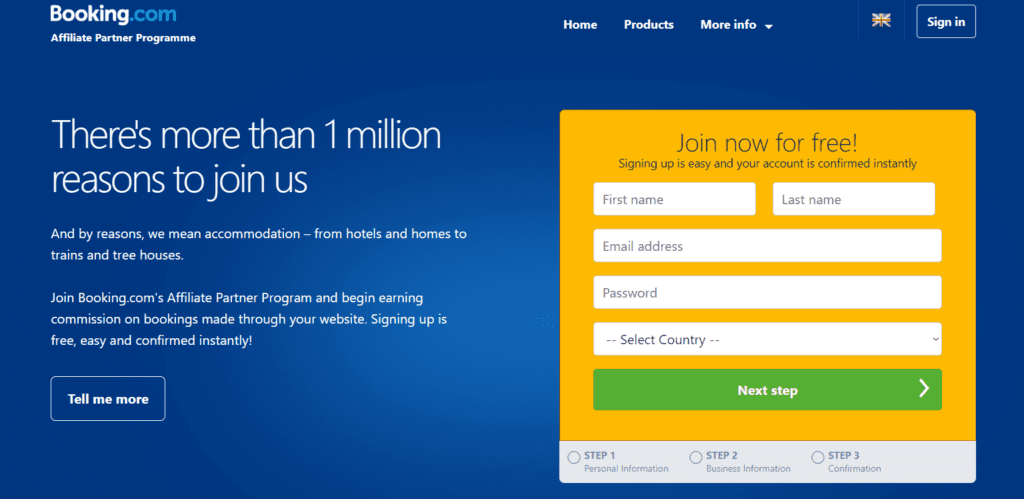 What is Booking.com
If anyone doesn't know, Booking.com is a one-stop hotel booking system around the world. Every day more and more hotels are connecting to this system.
When you book the accommodation through Booking.com, it immediately gives all the information in whatever language you want. Furthermore, you can get great discounts.
In addition, after booking a hotel, you can get a map with its location in your personal account. The map opens in Google Maps and you can check a route from the current position to the hotel.
How to make money with Booking.com
First of all you need to make a choice whether you want to make money with Booking.com or you want to save money on accommodation. Here I will show you how to make money with Booking.com, but if you want to save money, then read that post.
Booking.com has an affiliate program that allows you to receive commission payments from 25% to 50% based on the number of bookings per month.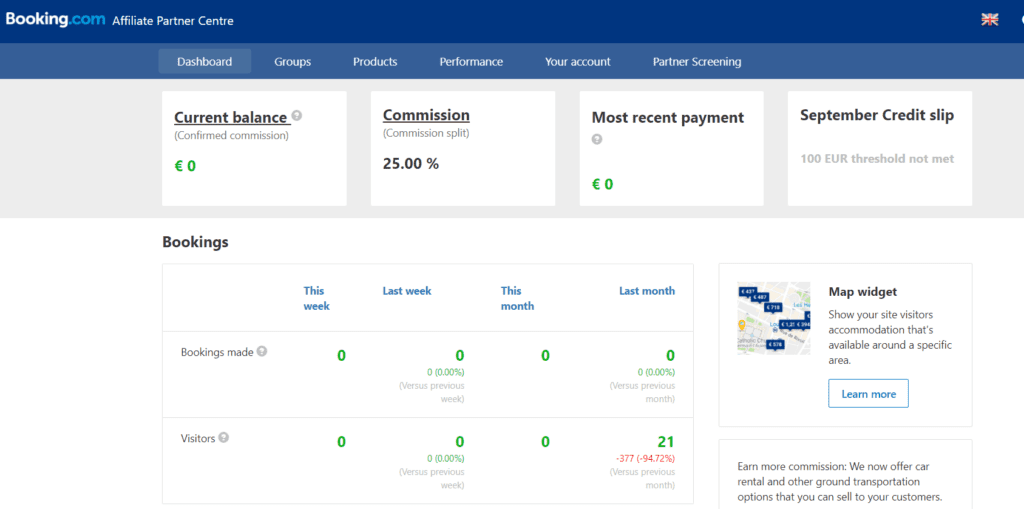 To become a Booking.com affiliate partner, you need to sign up first and fill in your profile and platforms, where you will promote the products (accommodations).
Then you can start to use different promotion tools which are offered by Booking.com. The basic tool are text links, which you can generate in the Products tab. In addition to links in the same Products tab, you can get banner codes and generate search forms that you can put on your website or blog, etc.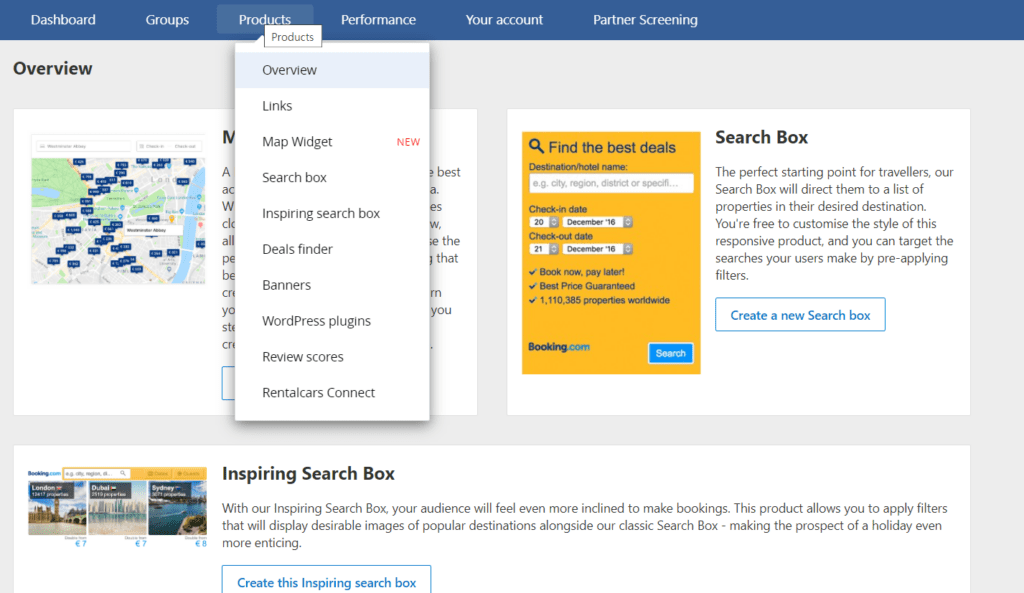 Besides promotion tools, there are other tools like Performance, which will help you to understand your customers, and effectiveness of promotion.
How much money you can earn
It is important not just to know that you can make money with Booking.com, but also, how much money you can make.
But first of all, keep in mind that to receive their affiliate commission, the guest must actually stay at the hotel. The payment will be due 60 days after the end of the month in which the guest stayed at the hotel. In other words, you will get paid in 60 days after your guest checked out from the accommodation.
You receive a share of the commission that Booking.com receives from the hotel. And your piece of that share depends on your activity, i.e. on your sales.

There are several levels of commissions in the system, depending on the number of completed bookings per month. The larger this number, the higher the partner's share, and the more money you can make with Booking.com
Booking.com allows you to cash out your affiliate rewards when the €100 threshold is reached. You can withdraw your rewards directly to your bank account. Just add your bank account details in your account page first.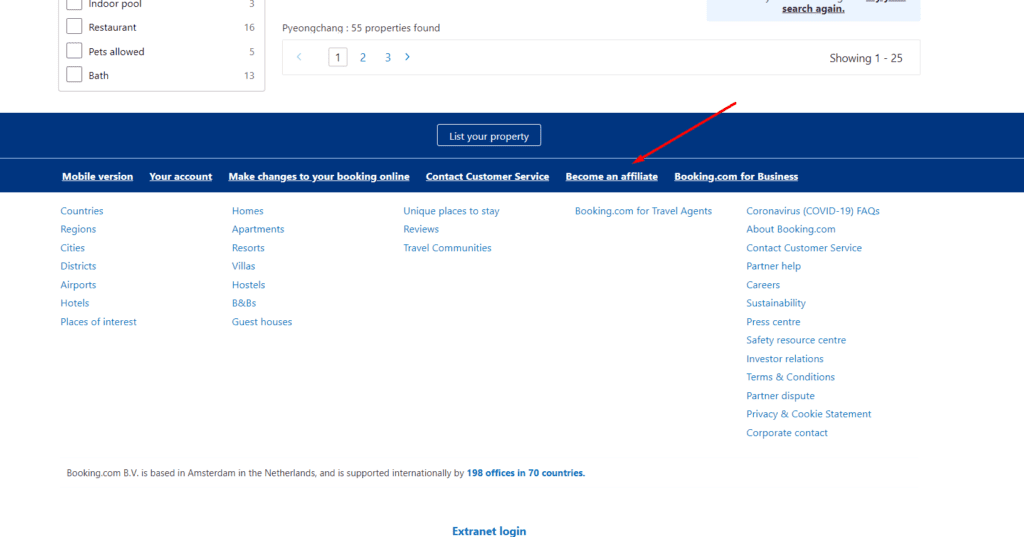 If you decided to make money with Booking.com, so just go to the Booking.com webpage, and find the tab 'Become an affiliate' in the page footer.
Read also: Best 3 Accommodation Affiliate Platforms