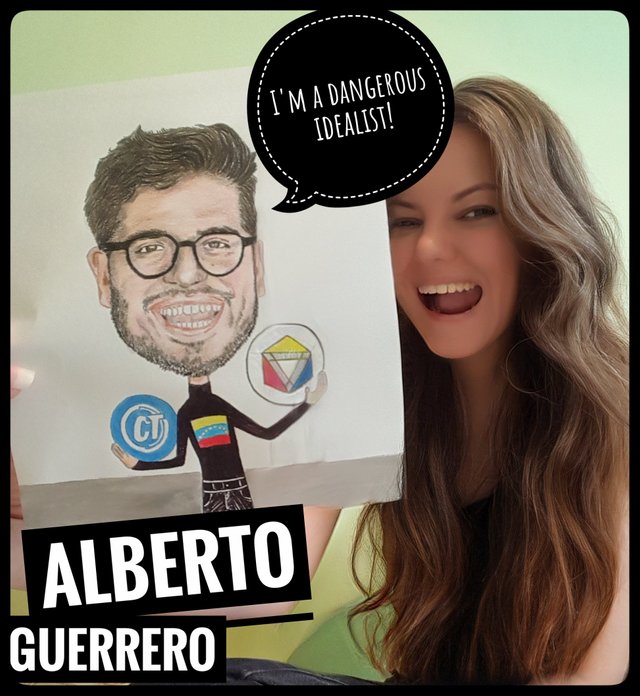 Hi Cryptofriends!
This is my latest cryptoart, I cryptocartoonized one of the most important venezuelans in crypto, Alberto Guerrero better known as "Alberto Blockchain" 👍😎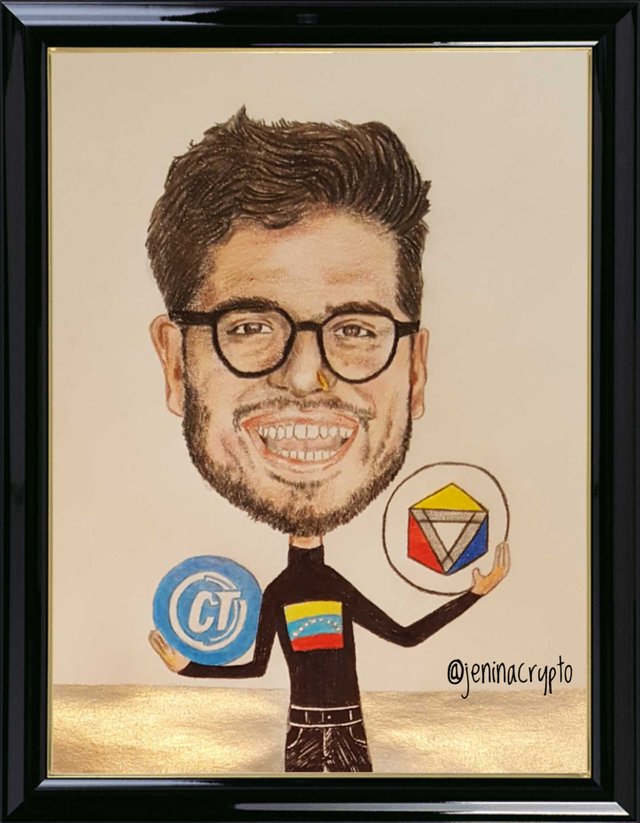 This NFT is available on Makersplace🖼🎨
Open bids:
https://makersplace.com/jeninacrypto/cryptocartoon-of-alberto-guerrero-1-of-1-27815/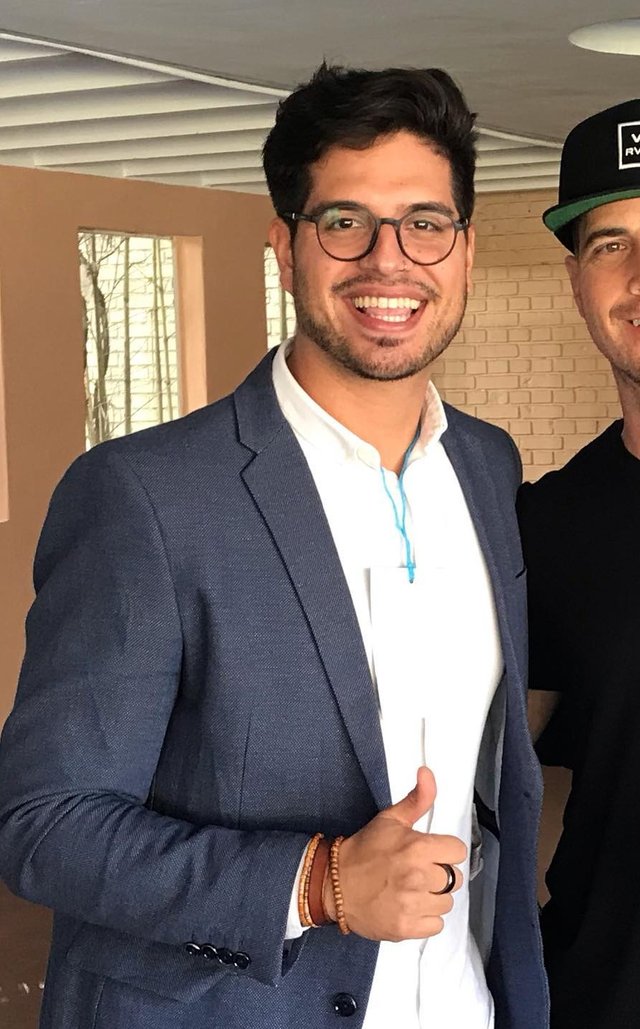 🌟 About Alberto Guerrero 🌟
Alberto is a blockchain entrepreneur, educator and promoter who has gave talks on the subject in 3 languages and lived in more than 7 countries in the last decade. Founder and CEO of Venezuela Blockchain, responsible for the elected Block Producers and dedicated Nodes on the EOS, IOST, STEEM, TELOS, BOS and MEET.ONE chains.
They are the social side of the blockchain. In partnership with Coinbase's charity GiveCrypto.org, they launched the FamilyEOS program, where they channel crypto donations to fund a Basic Income experiment in Venezuela. More than 100 families in the northwestern of Venezuela received daily $1 in cryptocurrency for a 90 days period. Helping more than 450 individuals to overcome the hyperinflation and crisis while promoting a blockchain economy. The seed for mass adoption is when this technology is presented as a solution for real problems, for real people.
This Crypto☆Star is also Host of Crypto con Café☕ Criptotendencias. CSO Indieblock Records. Building his future through blockchain and crypto using this technologies to shape a better future for Venezuela and Latin America!
🤓Learn more: https://ve.linkedin.com/in/albertoguerreromontilla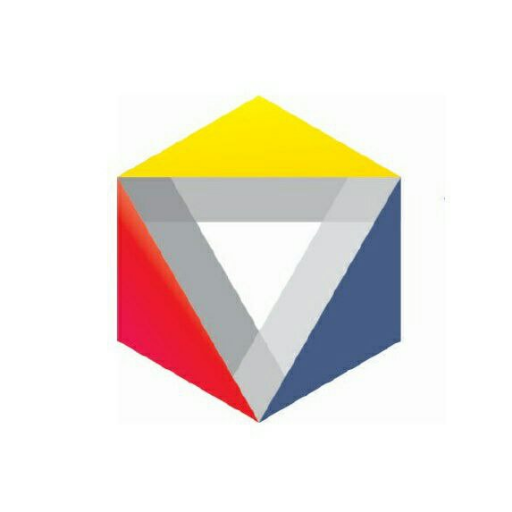 About Venezuela Blockchain 💻
Using Blockchain and Crypto as tools for development in Venezuela and Latin America. Elected nodes in EOS, TELOS, ONTology, Proton and MEETONE BPs.
https://twitter.com/vzlablockchain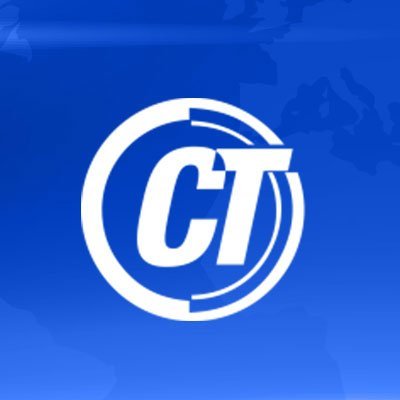 About Criptotendencias 📈
Criptotendencias is a cryptonews website that keeps you updated about Bitcoin, Altcoins and Blockchain in spanish language.
https://www.criptotendencias.com/

About EOS Venezuela 🇻🇪
@eosvenezuela is an elected Standby Block Producer on the EOS Blockchain. That means that all the stakeholders can vote for which organizations do the official maintance and "mining" of the blockchain. They use this technical work as the platform to promote, educate and capitalize ideas and solutions for the everyday person. Their mission is to bring blockchain to the masses.

About IndieBlocks Records 🎶
The first record label that is changing the world through collaboration, good practices and blockchain technology.
https://www.indieblockrecords.com/
Thanks for stopping by! 🌟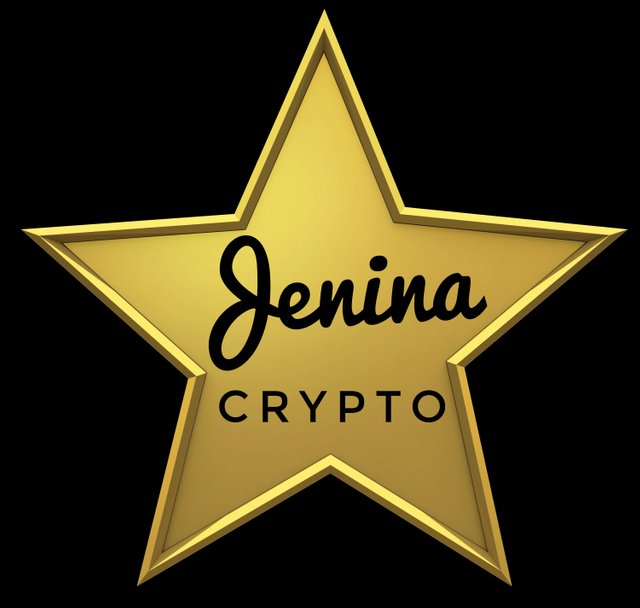 About ☆Jenina🌟Crypto☆
Jenina🌟Crypto is The Cartoonist of your favorite CryptoStars!☄ And also discussions.app & puml.io team member.
☆Jenina🌟Crypto☆ is on Hive | Steem | Twitter | Instagram | Creary | Uptrennd and Pixeos Grand Gallery: https://linktr.ee/jeninacrypto
🌟For Cryptoart commissions & sponsored CryptoCartoons Contact to:
Telegram: @jeninacrypto
🌟 Feel free to donate if you want to support my Cryptoart:
BTC:
bc1qrpccak4ru9ge2rlp95yamghk9rxfhdx2exvngl
ETH:
0xF82DB9bb4B42d037D514ac0A06ec71298d9269A7
EOS: cryptojenina
🌟Join my New Telegram Group!💬 https://www.t.me/jenina_crypto
🌟 Thanks for your support! 🙏🎨