SERO: The World's First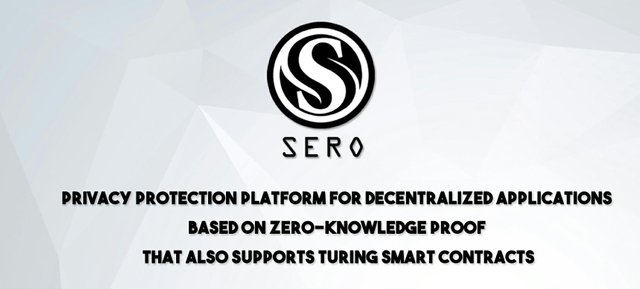 Introduction
One of the fundamental and basic human rights that is been compromised in this era is the right to privacy. It has virtually become impossible to have full and absolute privacy since the advent of the new technology which has made everything done in any part of the world to be revealed and exposed under the guise of Government monitoring or statistics purposes.
Every human desires to have some level of privacy. Even among the close family members, some level of privacy is required. So, privacy which is a basic want of every individual has become very scarce to come by in our world today. A very key area where people demand privacy the most is the area of finances and financial transactions.
Lack of privacy in some people's financial lives have made them to become vulnerable to all manner of attacks; Some people have been jailed because of lack of privacy in their financial transactions, it happens in some cases when the authority discovers some funds in people's transactions which might be larger than expected. Others have been exposed to armed robbery or cyber crime due to lack of privacy in financial transactions. Therefore, the issue of privacy in people's lives, both financial and other aspects can never be over emphasized.
Blockchain
Blockchain has played a major role in reducing the issue of lack of privacy in financial transactions and has given people some abode and relief in enhancing privacy. Nevertheless, Blockchain has different features and some features on the Blockchain still leave room for traceability. Complete anonymity is not obtained generally on the Blockchain has the immutable nature of the general Blockchain makes it impossible for ledger data recorded to be erased.
Here comes the solution!
The good news is that, there is a platform that has solution to the issue of privacy and can guarantee 100% anonymity in transaction which is the fantasy of everybody. The name of the platform is known as SERO.

What is SERO?
SERO is also the world's first Privacy Protection platform which allows developers to issue privacy coins and use them in Decentralized Applications, that means DApps can have Privacy features.
SERO is a Blockchain network that is out to solve the problem of privacy in user's exlerience, making every transactions anonymous by the features contain on the Blockchain which allow developers to be able to issue out privacy coins and use them in Decentralized applications.
So, with the advent of SERO, it has practically become impossible for any hacker to trace transactions or any agent to trace people to the transactions they make in their private life! What a relief! Even as I write this, I feel relieved as this issue if lack of privacy has affected me. People usually trace transactions and determine how buoyant you are and use it as an advantage and stepping stone to be able to ask you for some financial assistance.
SERO conceals the identities and privacy of both the sender and the receiver. So you don't have to be worried about your identity been traced or any privacy compromise. SERO becomes the first privacy coin Protocol supporting smart contract using Zero-Knowledge Proof.
Unique features of SERO
Sophisticated Algorithm
SERO uses innovative technology UTXO+Account mixed mode, which makes it impossible to identify user's account or recognize any traceable proof to link to any transaction. SERO allows developers built anonymous coins and provide them with platform that supports privacy, making SERO the World's first Platform that allows Anonymous Digital Assets issuance.
SERO leverages some sophisticated algorithm to be able to perform such privacy enabled features. Sero uses NIZK data encryption algorithm which uses less memory resources.
Speed
When it comes to speed, SERO is very fast, it uses Zero-Knowledge Proof encryption library which is the world's fastest Zero-Knowledge Proof encryption library. As a matter of fact, is faster in many ways than what is obtained on some other blockchains because nowadays, speed is one of the first consideration of any developer before he/she begins to build on top of any blockchain and even users want their transactions to be very fast.
Security
The security in SERO Blockchain is second to none as it uses algorithm that conceal identity and make it an unaccomplished task for any attempt to hack user's data or account's information. SERO is the Blockchain every developer has been waiting for, as it makes it possible to build privacy coins.
SERO Flight-Light Wallet
My experience with SERO Flight-light wallet was so sweet! I was just about to try and see if I will be able to download the wallet because of my experience with other blockchain wallets which is always heavy in terms of memory size, but SERO was so light and easy to download. The wallet of SERO is so wonderful and light with many features embedded in it. You can downloadthe wallet here and validate my point.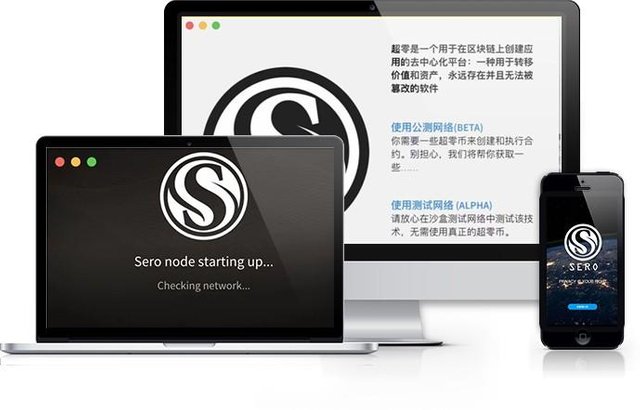 Multiple Token Support
Many of the blockchains only supports one type of token. But when it comes to SERO Blockchain, it enables each developer to create their own privacy token, which aresupported by the blockchain. This a great opportunity for developers to exercise the liberty and flexibility offered by SERO and build unique privacy tokens on this Blockchain.
Global Nodes
SERO blockchain is a global phenomenon as it has more than 10,000 nodes across more than thirty countries around the world. These nodes ensures the confirmation of every transaction and this is done at the speed of light to enable sending of coin over SERO Blockchain and building of other coins with utmost privacy.
SERO Coin
SERO Coin is the token on SERO blockchain which serve as the general digital asset utilized on the Sero blockchain. It perform various functions ranging from the tokenization of the blockchain to the provision of liquidity and for payment of fees. It worthy of note that every account and every transaction on SERO is private for you only. What a high level of privacy!
Conclusion
I am so excited at the advent if SERO as privacy of every user is guaranteed and one can be confident that each transaction made is completely anonymous. I believe every developer would rejoice at SERO Blockchain that enables building of privacy coins on it. Kudos to the team behind SERO project, this is a great innovation!
For More information, visit;
Website
https://sero.cash/en/
Whitepaper
https://sero.cash/en/uploadfile/upload/2019052010565112.pdf
Twitter
https://twitter.com/SEROdotCASH/
Telegram
https://t.me/SeroOfficial
Facebook
https://www.facebook.com/SEROProtocol/
Reddit
https://reddit.com/r/SERO_Official
LinkedIn
https://www.linkedin.com/company/sero-global-inc/
Medium
https://medium.com/@SERO.CASH
GitHub
https://github.com/sero-cash
YouTube
Discord
https://discord.gg/3AZVMRU
Wallet
https://sero.cash/en/#wallet#
Author's Bitcointalk username: Petox34
Bitcointalk profile:https://bitcointalk.org/index.php?action=profile;u=2338476;sa=summary