EDC blockchain is taking a lead role in the crypto space when it comes to real life use cases of their native cryptocurrency EDC Coin. Its rate of adoption is something to write home about as all attention seem to be pointing to the EDC
It was another feather on the cap of EDC blockchain as a travel agency in Lagos, Nigeria now accepts EDC coins as a valid means of payment for services the company renders.
TYNMOND Nigeria limited is a travel agency company in Nigeria known for excellent service when it comes to traveling. The company helps in obtaining Visa, work and study abroad and general travel consultancy. The company also offers assistance in the preparation of study visas to the UK, USA, Canada, Belgium, Georgia and provides support with temporary residence in those countries.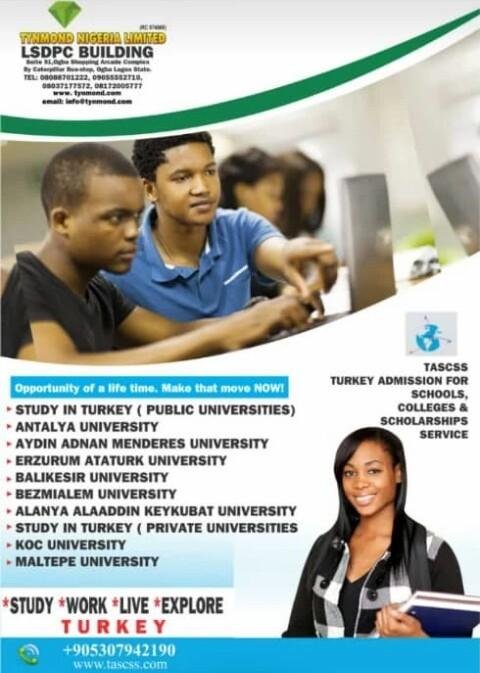 It became necessary for me to personally authenticate the news by putting a call through to the company before writing on the subject or else I feed my esteemed readers with junks; far be that from me!
A call to Mr. Ken. the representative of TYNMOND Nigeria Limited confirmed the fact that EDC coin is accepted as a valid means of payment for the services rendered in their company. According to him, the choice of payment is left to the client as both conventional cash and EDC coins are accepted as means of exchange.
Now, anyone with EDC coins can pay for services at a Nigerian travel agency, such as buying travel insurance, paying for a transfer, hotel accommodation, obtaining customer support for travelers and representing the interests of the client at embassies of some catchment country. You could find out more about this on TYNMOND's officialwebsite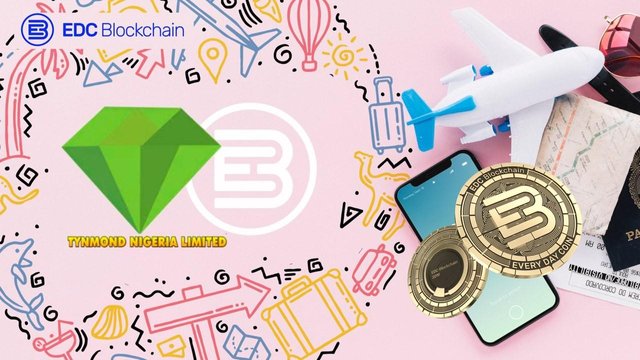 This should be seen as a welcome development for the entire crypto space as digital currencies are gaining more grounds in our day to day activities and having more use cases to counter the claim of some people.
Cryptocurrency has come under heavy attacks and suffered a lot of criticism from many people. A remark by a world leader sometimes ago cast aspersion on the entire crypto space and forced a ground breaking promising crypto project into its shell.
Nevertheless, EDC blockchain has continued wax stronger and gain more grounds and fast becoming a household name all around the world. EDC has many practical use cases apart from TYNMOND company case cited here.
There are shops owned by individuals where EDC is allowed as a means of payment and many more.
The success of the EDC Blockchain in convincing thousands of people into adoption of blockchain could be traced to its mode of operation among other things;
EDC Blockchain allows users to lease their coins to the master nodes and receive daily rewards from their leased coins. With the minimum of 30,000 EDC, users can lease for the period of three months, six months or twelve months and be receiving leasing rewards into the wallet on a daily basis.
ECROFUND is another working strategy for EDC blockchain that works in line with Multi Level Marketing (MLM) which allows users to receive incentives on other users that are brought into EDC coin leasing.
Moreover, EDC has coin constructor which gives easy access to tokenization of businesses, both small and medium scale and ECRO market place boasts of more than one million users which gives exposure to various businesses placed on it from all over the world.
You might find one of my previousarticles useful about the EDC blockchain and its general operations.
Get to know more about EDC blockchain
Website √ Telegram √ Twitter√
Author's Profile