The news of Blockswap of Blockium from Ethereum to Binance blockchain is spreading like wide fire and has generated what is termed as "FOMO" (Fear OF Missing Out) in the Crytoworld.
With that in mind, I decided not to leave my readers in the black concerning the news that is currently making wave and has the tendency to change one's fortune if a right decision follows the right information.
What is Blockium?

Blockium is a financial gamification platform which uses smart P2P blockchain technology to offer trading competitions on Crypto, stocks & FX. The application creates an innovative opportunity for traders to execute the financial skill with friend and strangers, and make large daily profit.
Blockium uses advanced peer-to-peer technology, combining gaming and finance together which enables traders to execute financial trading skills directly against their friends and even strangers and make huge profit daily with minimum risk.
Blockium as an innovative platform, allows users to make profits daily through a wide range of Peer-to-Peer blockchain technological capabilities.
This vision to build a platform that will generate daily profits for users inspired the Blockium's founding team to release some features that are new to the traditional concept in the financial gamification industry.
The ultimate mission of Blockium is to innovate the fastest growing and largest market in Asia. Meanwhile, achieving this feat will put Blockium in the world's leading financial markets.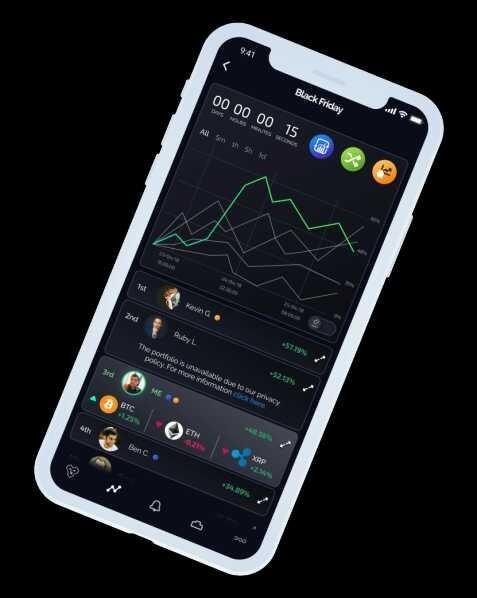 Features of Blockium
P2P Platform
Blockium leverages the blockchain technology functioning as a social Peer-to-Peer platform providing opportunities for people interested in financial trading. The system peers user-to-user and make the financial gamification very easy to carry out with maximum profit.
Flexible budget
The flexibility on Blockium platform is second to none as it allows any individual to execute their trading skills with any budget either small or great. This feature has been one of the factors responsible for wide adoption of Blockium financial gamification platform as it makes room for everybody to come in.
Safe Investment
Blockium is not like a ponzi scheme that promises to make people rich but folds up along the way at the risk and financial detriment of many people. Any investment on Blockium remains safe even when the market crashes.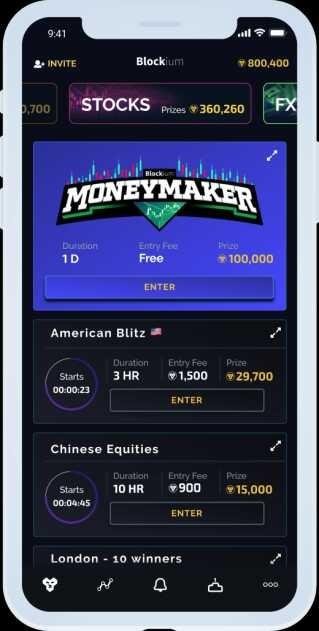 Easy Adoption Strategy
The integration of blockchain technology into financial gamification creates an impressively strong infrastructure which is readily a fast growing financial ecosystem that everybody would love to be identified with, bringing about wide adoption
Risk management
Blockium is particular about risk management by paying a one-time entry fee for a competition. This strategy reduces the risk taken by the user and puts much more confidence in the user about the credibility of the platform.
The Evidence
The wide adoption of Blockium as an innovative platform is evident in the results. As at the time of writing this blog; 30,000 Applications (App store & Google play) are already installed,500,000 portfolios are already created and 1,500,000 are selected (Stock, Crypto and FX)
Blockswap; the great news!

Blockium platform had been built on Ethereum Blockchain, but the great news is that; Blockium would integrate part of its tokenized privacy-preserving ecosystem with Binance Chain, being a blockchain software system that is developed by Binance and its community.
With this blockswap, there would be conversion of Blockium's uncirculated ERC-20 tokens to BEP-2 token which is the Binance Chain's native token. Then the converted ERC-20 token will be burnt probably by sending the tokens to invalid address. Therefore, the total token supply of Blockium will stay at 650 Million.
Blockium is looking forward to becoming active participant in Binance's decentralized ecosystem and add value to the community through its innovative financial gamification platform which will enhance the general adoption of the blockchain technology.
Why Binance?
At this point in time, some of the questions that might readily come to mind is; why Blockswap or why Binance Chain?
Binance Chain is blockchain software system that is developed by Binance and the community. Binance chain being a community-driven development project with many developers and contributors from all around the world is a great ecosystem for viable projects.
In this regards, Blockium acknowledges the value that Binance has contributed to the cryptosystem at large and count it a great deal to be identified with Binance Chain.
It should be noted that Binance has a reputation as a top exchange that has weathered the storm in the cryto world and maintained its integrity as great exchange platform. When Binance first issued its native token (BNB), it was widely accepted and become a phenomenon in the crpto space. The price of the Binance issued token has continued to move from the sky to the moon and so has project built on Binance Chain enjoyed same volatility and adoption.
From my personal observation, people believe that any projects that are built or moved to Binance Chain are viable projects with great usability and good prospects. Part of the reason for this is the great financial commitment that involved in this process which makes projects without usability not to make the list. This phenomenon usually creates "FOMO" for Binance Chain projects and it has already began for Blockium.
Binance DEX is a decentralized exchange that is developed on top of the Binance Chain for easy swapping of Binance Chain token to the native token BNB or from BNB to Binance Chain tokens.
Blockium (BOK)'s Premium Token Offering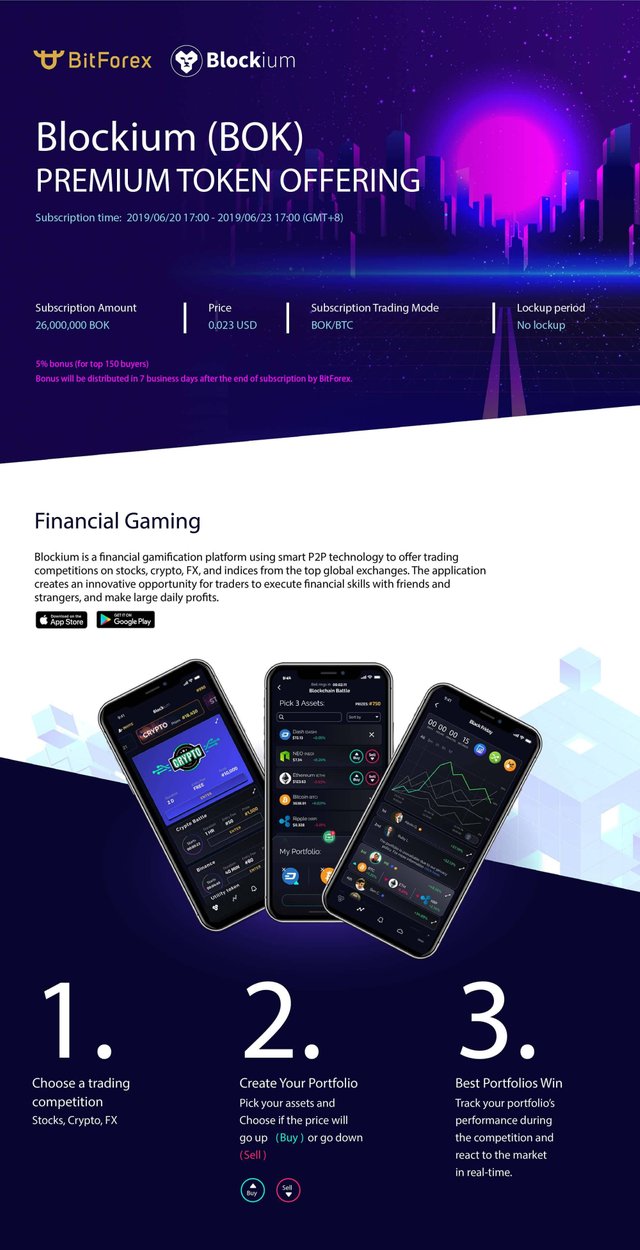 The old news that everyone is awaiting is here! Blockium (BOK) is currently on Premium Token Offering which has offered a great opportunity to anyone who wishes to be part of this movement and join the moving train while is still at the station. The Subscription time is from 2019/06/20 17:00 - 2019/06/23 17:00 (GMT+8) Then BOK/BTC trading pair will open on 2019/6/26 17:00 (GMT+8). The total Supply of BOK is 650Million BOK while the circulating Supply is just 90Million BOK. The amount of BOK available for subscription on BitForex is just 26Million BOK. The subscription Price is 0.023 USD using BOK/BTC as trading mode
Subscription trading Mode: BOK/BTC. There is 5% bonus for the top 150 buyers which will be distributed in seven business days after the end of this subscription. The minimum amount for subscription is 100 USD which is 4,300 BOK and the maximum is 3000 USD which is 130,000 BOK. KYC is required and note that people from United States of America are not allowed to participate. Note: there is no handling fee for the transactions!
Hurry up while the offer lasts because it is first come first served.
PTO's Details
Project Name: Blockium
Token Symbol: BOK
Website: www.blockium.io
Contract Address: 0x27c743954bce1bfaef8bcbd685527531001d88d7
Platform: BitForex
Time: 2019/06/20 17:00 - 2019/06/23 17:00 (GMT+8)
Price: 0.023 USD
Minimum subscription: 100 USD = 4,300 BOK
Maximum subscription: 3000 USD = 130,000 BOK
Bonus: 5% for Top 150 buyers
KYC: Required
Restricted: USA
PTO link:
https://event.bitforex.com/en/BOK.html
For More Information
Blockium website: https://blockium.io
App Store:https://itunes.apple.com/ca/app/blockium/id1330652956?mt=8
Google Play:https://play.google.com/store/apps/details?id=app.stocker&hl=iw
Premium Token Offering on Bitforex:
https://event.bitforex.com/en/BOK.html
Telegram:https://t.me/Blockiumpresale
Twitter:https://twitter.com/Blockium_io
Facebook:https://www.facebook.com/blockium
Writer: Peter Ajala
Bitcointalk username: Petox34