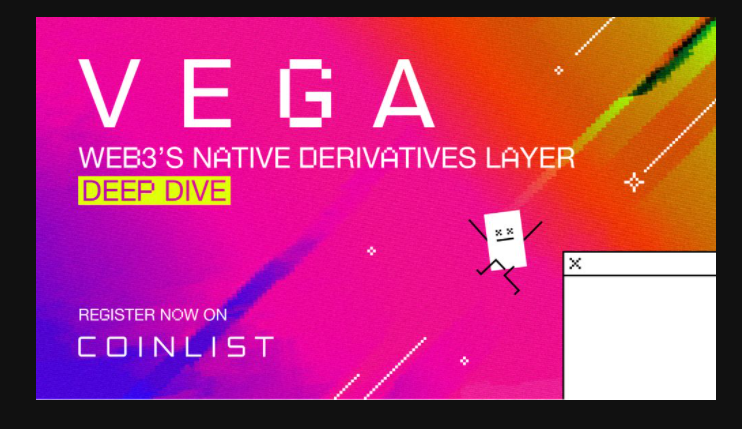 The latest in the batch of CoinList Initial Exchange Offerings (IEOs) is for Vega with a three round crowdsale with differing lockup times and prices. Obviously, the longer the lockup time, the lower the price.
Vega is an attempt to replace the current CEX/DEX infrastructure with high performance blockchain that wouldn't extract value from traders... basically, it appears to be building out a custom infrastructure for DEXs and AMMs (DeFi) that could be useful in crypto trading on spot and derivatives markets in addition to being expandable to any sort of trading.
Whilst I do have a good feel for most of the CoinList offerrings and see how they could be really useful, or at least appreciate the utility... I'm a little bit lukewarm on Vega. I think that they could be outclassed when/if Ethereum upgrades or at least on the L2/sidechain side of things... or if alternative smart contract platforms gain enough development and usage.
That said, having a custom chain for DeFi protocols does seem to potentially offer solutions tosome issues with front-running and capital efficiency... and it is billing itself as a bridging/cross-chain solution so it isn't attempting to act as a completely new L1 blockchain.
Another possible deterrent for crowdsale participants is the relatively high initial coin price. Normally, these crowdsales are at the 5-50 cent mark per token. Vega starts at 5 and goes up to 15 dollars... now, it real thing to consider is the difference in price between seed and crowdsale prices, but I have a feeling that people will just be put off by the high numbers.
Anyway, for this particular offerring, I'm still a bit lukewarm... but I'm putting my trust in the CoinList curation and selection process which has seemed to work well for me so far!
You can read more in detail about Vega here: https://blog.coinlist.co/a-deep-dive-into-vega-web3s-native-derivatives-layer/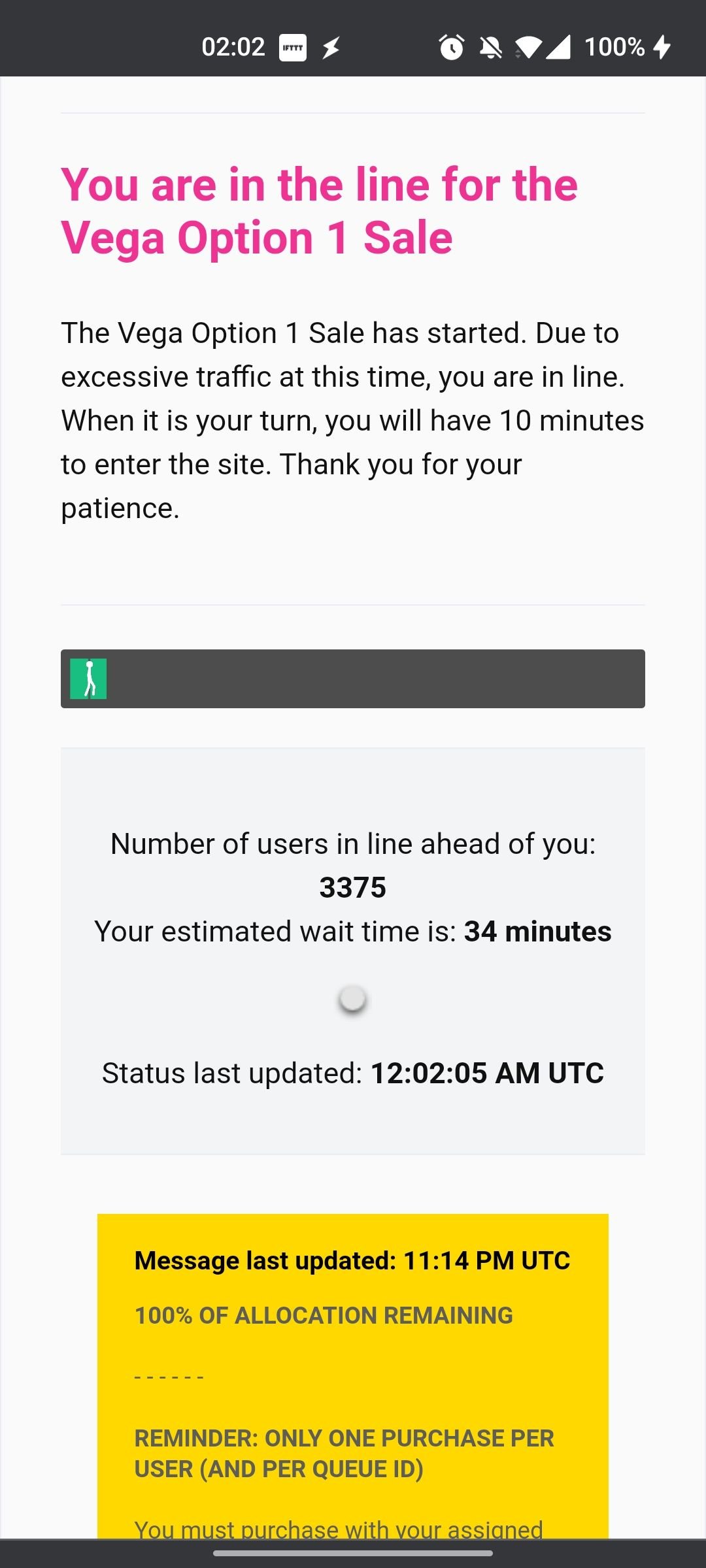 I've had a pretty good experience with the CoinList crowdsales and I think most people would be happier if they understood how it worked. There is no guarantee that you will be able to secure a spot to purchase tokens in the initial crowd sale, and I think that many people think that it is an easy way to get cheap tokens to then dump instantly on the market for MEGA-PROFITS!
In many of the crodsales this year, I've had mixed luck.. sometimes getting a purchase position, and other times completely out of the running. It would be nicer if there was some sort of lottery rather than this messed up queueing system that has been gamed to death... but it is the way it is! Last night, I managed to get a very sweet spot! Within the first 5000 people (well, maybe it is better to describe it as accounts), so unless my internet crashed or CoinList borked... I would definitely get a purchase spot!
Unfortunately, CoinList does often go down under the load... also when tokens start trading as well. In those instances, you start to see that people haven't read the terms of the crowdsale... particularly the lock-up conditions! You have lots of hilarious complaints that people are unable to unlock their tokens to dump on the market... or to withdraw them and dump on other markets!
Anyway, that aside... there has been quite a bit of a problem with multi-accounts that are unfunded that get spots in the crowdsales and then are sold OTC in Telegram chats. I'm definitely not a fan of that sort of practice, and I REALLY WISH that CoinList would get their arses in gear and fix that. Having a prefunded account that has to make the purchase instantly when offered would go a long way to solving that problem... if the account can be funded up to a week later, then it is no problem to claim spots and then not use them... after all, these multi-account holders have no loss if their extra accounts are banned and blacklisted!
Handy Crypto Tools
Ledger Nano S/X: Keep your crypto safe and offline with the leading hardware wallet provider. Not your keys, not your crypto!
Binance: My first choice of centralised exchange, featuring a wide variety of crypto and savings products.
Kucoin: My second choice in exchanges, many tokens listed here that you can't get on Binance!
Coinbase: If you need a regulated and safe environment to trade, this is the first exchange for most newcomers!
Crypto.com: Mixed feelings, but they have the BEST looking VISA debit card in existence! Seriously, it is beautiful!
CoinList: Access to early investor and crowdsale of vetted and reserached projects.
Cointracking: Automated or manual tracking of crypto for accounting and taxation reports.