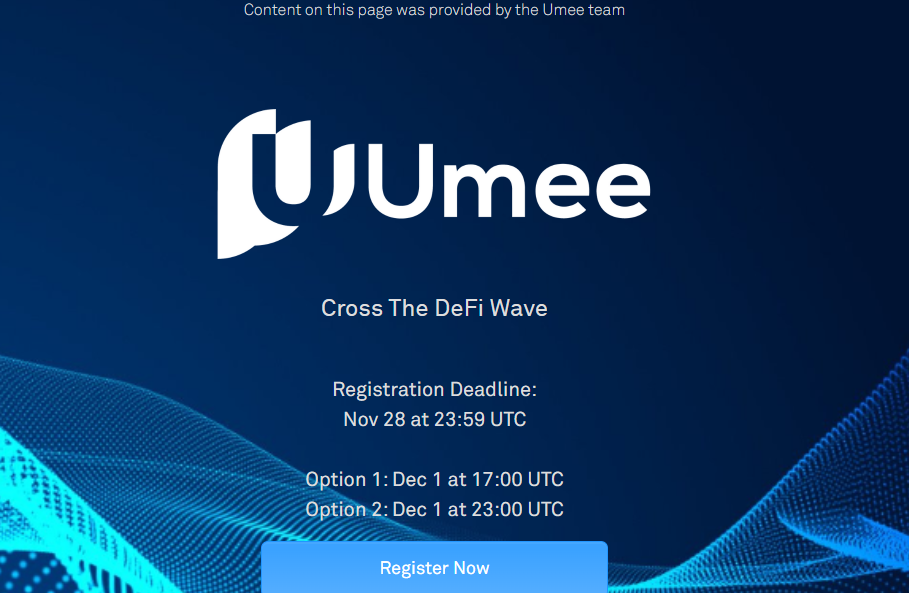 Ooops, somehow I got distracted and forgot to write about this upcoming EMEE CoinList crowdsale... it is past the registration time already (apologies for that), but the sale is still incoming... so, I thought I would still write about the UMEE crowdsale...also, in part to get my thoughts in order about the event.
So... before NFTs, there was the DeFi summer when all the DeFi protocols went crazy with people seeking 1032498732y58734y5873248923742803013938% yields on their savings. Or 0% yields when they got rug-pulled. Anyway, I stayed clear of most of the hype... I chose to stick with the old-fashioned DeFi protocols... too lazy and scared to go chasing insane yields with anon teams and uncertain risk!
Still, the concept of DeFi is still pretty awesome. As I'm currently selling a house and looking to purchase another one in a different country, I'm quite astounded by some of the things that we take for granted in crypto and DeFi that actually ISN'T possible in the normal banking and financial world! It is like stepping back into the stone age... Sigh. So, with that experience in mind, I have high hopes for some version of DeFi to supercharge and completely change the whole lending/saving/borrowing industry, as it is pretty crappy right now!

So, UMEE is a Cosmos (ATOM) blockchain that will aim to connect and bridge all the various DeFi offerings across the quite scattered and badly connected (bridges...) blockchains, sidechains and L2s that exist at the moment. With all the hype around the Polkadot (DOT) parachain auctions, it is quite easy to forget that there is another project (Cosmos) that exists with interoperability in mind... and interoperability is definitely something that is sorely needed. I'm still trying to figure out how to bridge some obscure token from Nervos back out to Binance Chain (BEP2)... it was easy to go one way, but seemingly obscure to go the other way. Bleah... and it isn't really the sort of thing that I want to spend my time researching and experimenting with.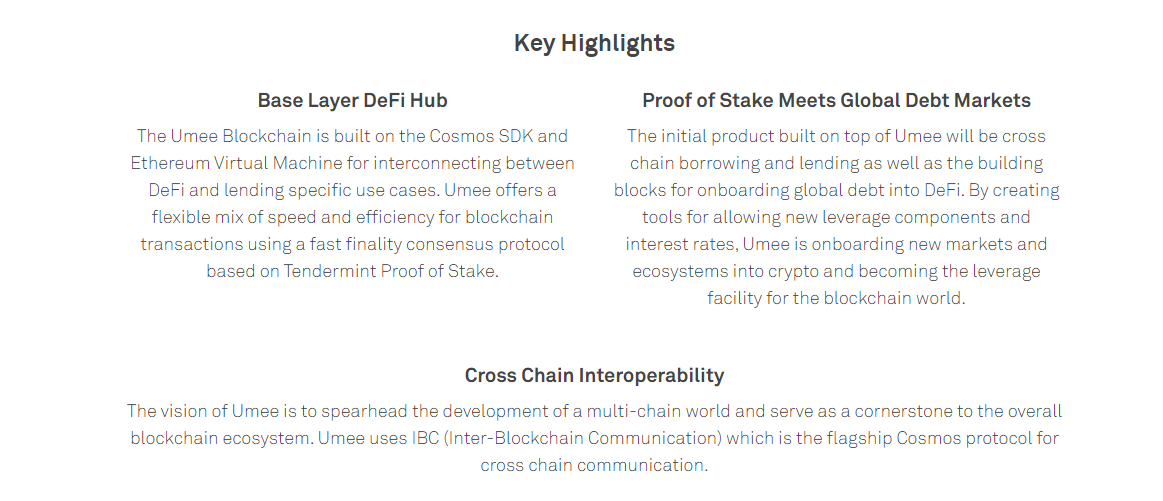 So, UMEE ticks all the EVM and Cosmos boxes... interoperable DeFi, and a Proof of Stake chain. Pretty much every project looks like this at the moment. Staking is the new "must-have" use case for tokens... and I'm fond of it, but it always does introduce an inflationary pressure that needs to be counterbalanced.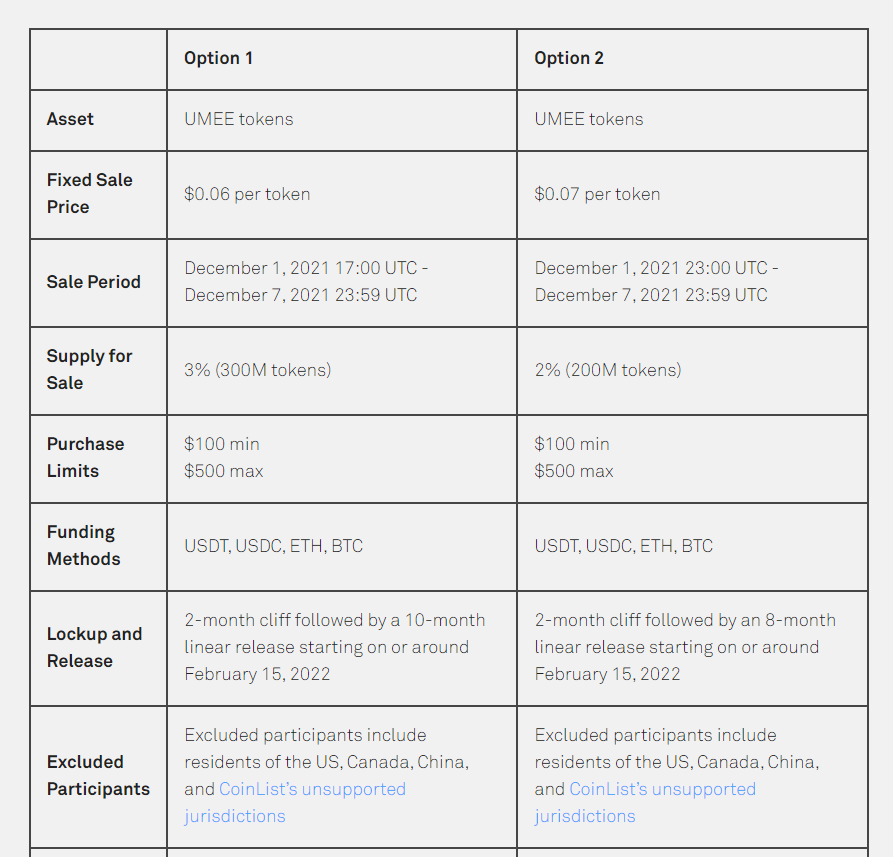 The usual CoinList rounds appear here. Two rounds, one with a lower sale price, but longer lockup time... and the other being cheaper but with the shorter release. However, just looking at the details of the two, they are pretty damn similar in terms of the release conditions... hence the very similar prices.
Again, friendly times for the first round for Western Europe, and slightly less friendly for the second round. I will have to check to see how these times line up with Australian times... hopefully better?

The usual marketing blather... but most importantly is the Inter-Blockchain Communication idea... which allows the UMEE network to "speak" with other blockchain networks.... and that is one very impressive list of networks that tick all the current Cosmos ecosystems, the major L1 blockchains and pretty much all the L2/sidechains of Ethereum as well! This could get quite interesting if this becomes the goto network for connecting all these disparate DeFi hubs.
... just in case it is easier to recognise logos instead of names. All are very familiar names in there! Curiously enough, it even feeds into Thorchain!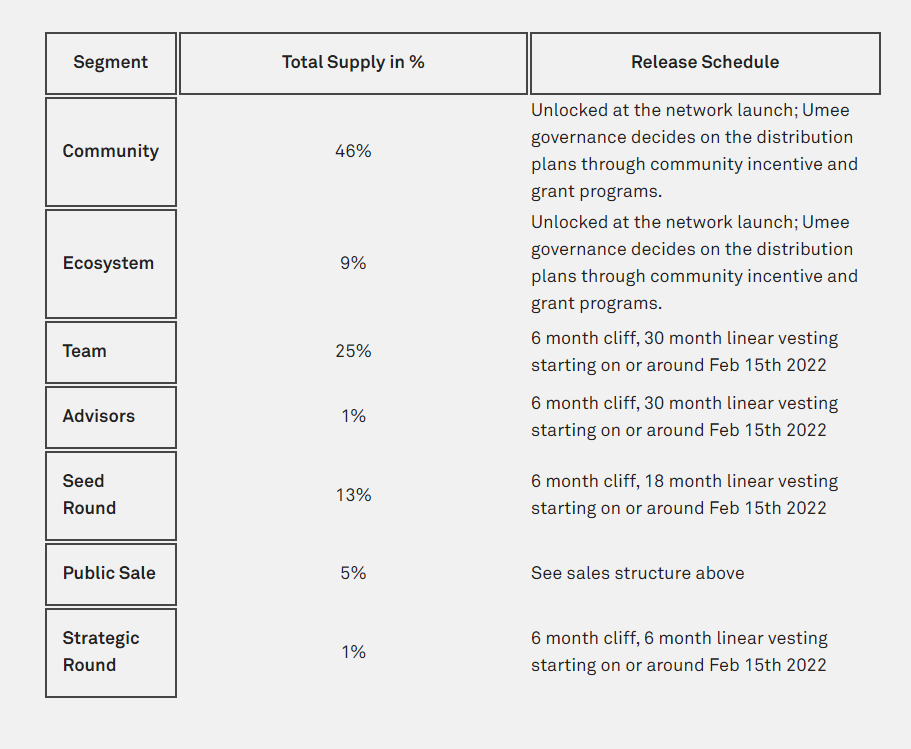 All the previous investors have a same stating cliff for their token release schedule at around 15th of Feb. Although, with previous experience with CoinList unlocks, the retail could be delayed a few days... it sucks, but it doesn't make a difference unless you are investing for a quick dump (I'm not... not for these sales).
Interestingly enough, the Strategic Round (VCs?) have the shortest vesting schedule... whilst all the other investors have longer vesting schedules than the retail rounds. That is a promising thing that hopefully helps retail recover their initial investment easily enough.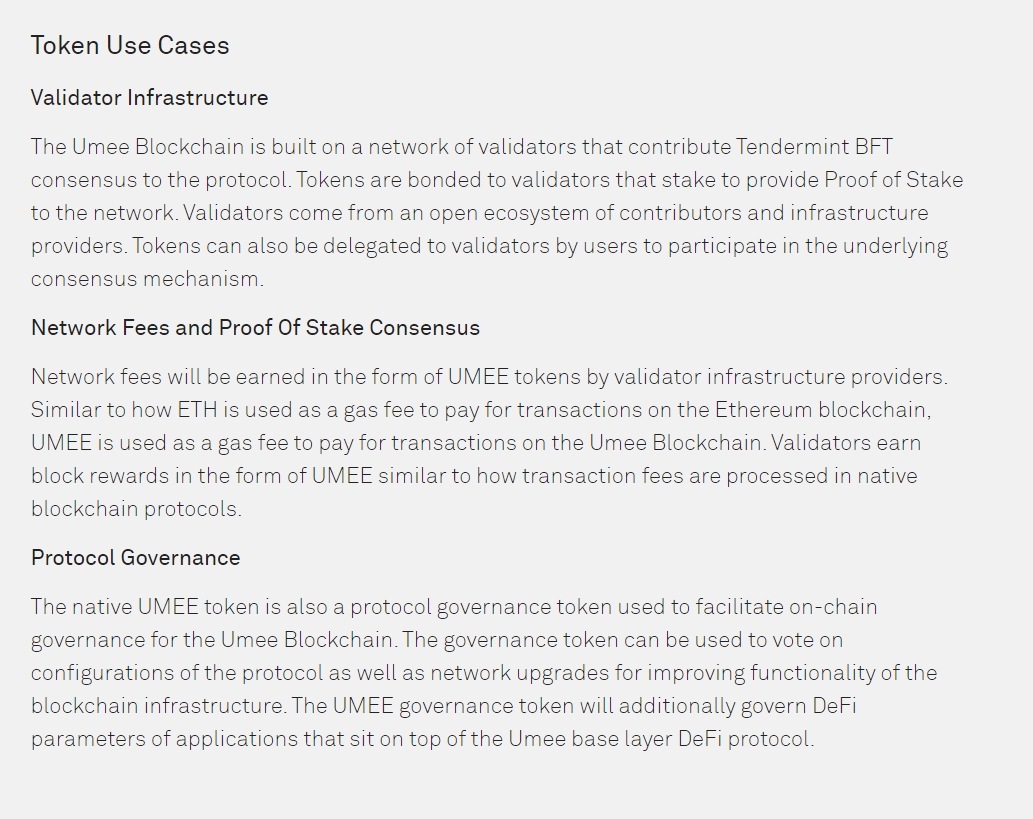 I won't go too much into the token use cases here... there isn't too much here that is much different from many similar crypto DeFi projects. Governance, Staking and Validation.... pretty much par of the course, and similar to many of the other Cosmos ecosystem chains.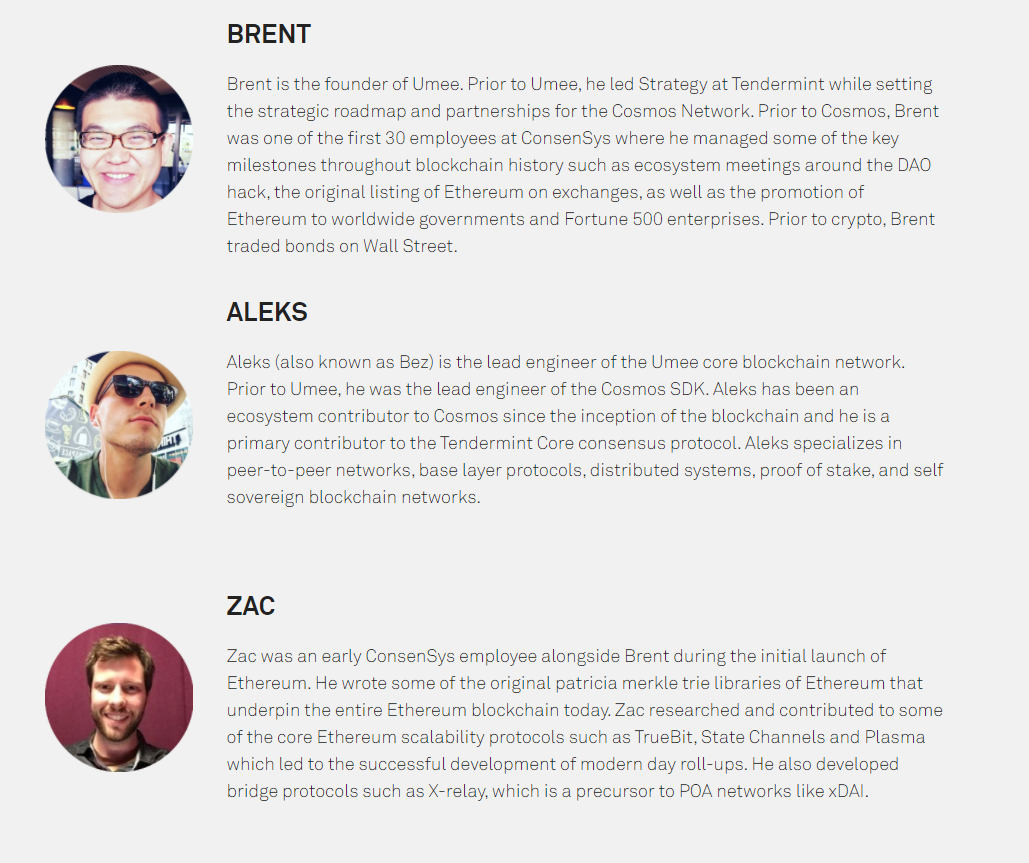 ... hmmm... does just having a first name in the team Bios make it more or less trustworthy? I prefer full names! We aren't going for a hippy trendy vibe... this is finance!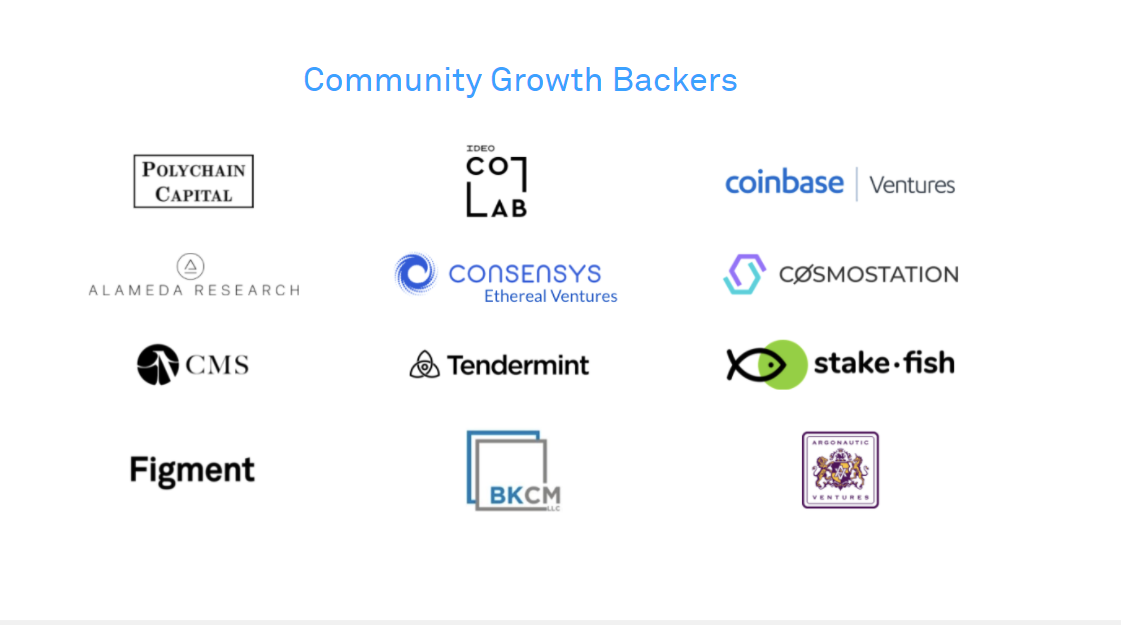 These are your friendly fellow dumpers (ahem... early investors!). What I did find quite interesting about this was the inclusion of some of the larger stake pools like Stake.Fish and Figment. I've seen them quite often in the staking pools across all the various staking blockchains, and I'm starting to think that these large pools are going to be quite interesting from the point of view of infrastructure... and whether they will start pursuing a DAO or token model?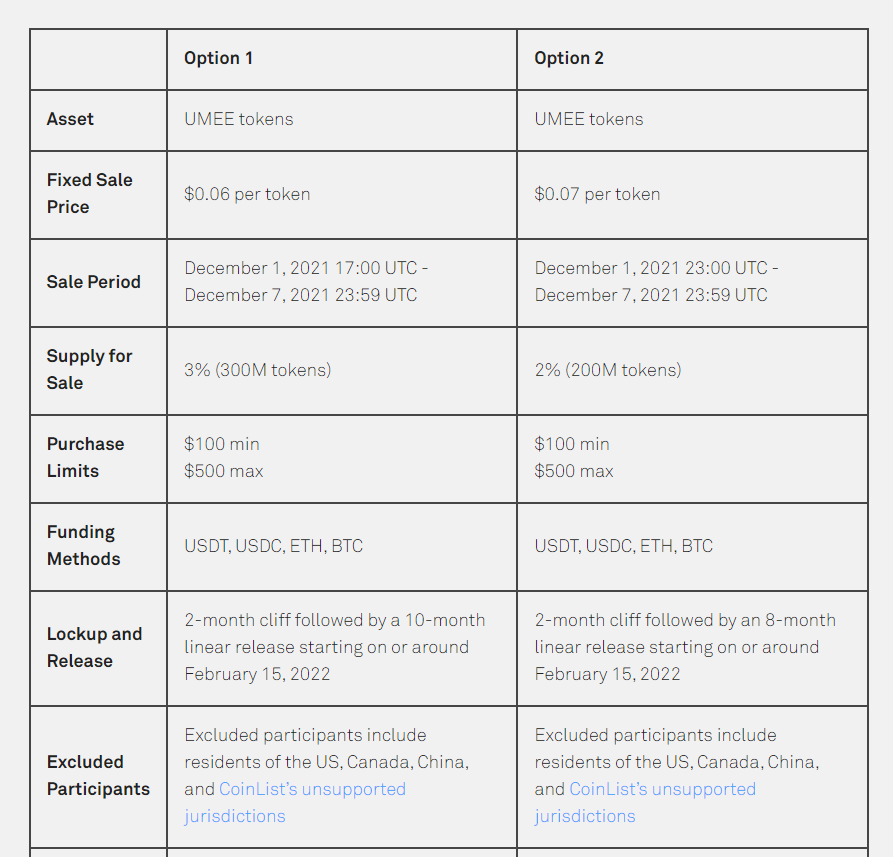 I can also be found cross-posting at:
Hive
Steem
Publish0x
Handy Crypto Tools
Ledger Nano S/X: Keep your crypto safe and offline with the leading hardware wallet provider. Not your keys, not your crypto!
Binance: My first choice of centralised exchange, featuring a wide variety of crypto and savings products.
Kucoin: My second choice in exchanges, many tokens listed here that you can't get on Binance!
FTX: Regulated US-based exchange with some pretty interesting and useful discounts on trading and withdrawal fees for FTT holders. Decent fiat on-ramp as well!
MXC: Listings of lots of interesting tokens that are usually only available on DEXs. Avoid high gas prices!
Huobi: One of the largest exchanges in the world, some very interesting listings and early access sales through Primelist.
Gate.io: If you are after some of the weirdest and strangest tokens, this is one of the easiest off-chain places to get them!
Coinbase: If you need a regulated and safe environment to trade, this is the first exchange for most newcomers!
Crypto.com: Mixed feelings, but they have the BEST looking VISA debit card in existence! Seriously, it is beautiful!
CoinList: Access to early investor and crowdsale of vetted and reserached projects.
Cointracking: Automated or manual tracking of crypto for accounting and taxation reports.
Stoic: A USD maximisation bot trading on Binance using long-term long strategies, powered by the AI/human system of Cindicator.
StakeDAO: Decentralised pooled staking of PoS assets.
Poloniex: One of the older regulated exchanges that has come into new ownership. I used to use it quite a lot, but have since stopped.