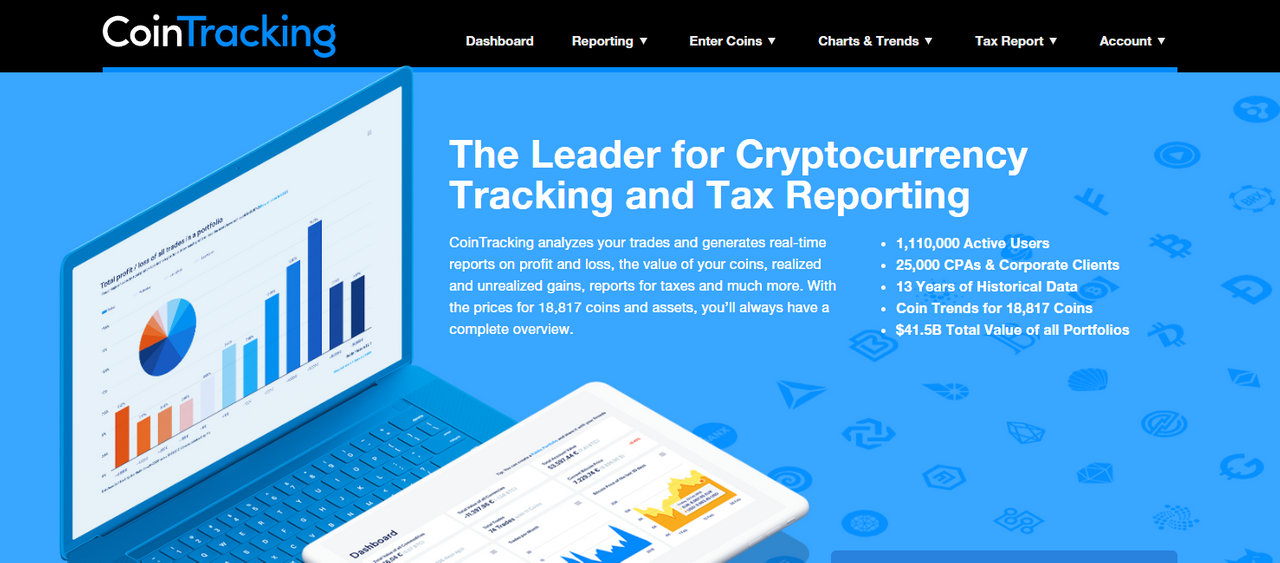 Sigh.... the day had come when I would need to start upgrading through the various tiers of crypto accounting software. I remember back fondly to the days of crypto accounting in the Netherlands, where we only needed to do a single yearly snapshot of our holdings unless you traded as a profession (I didn't...). So, just a casual update of balances every now and then would be more than sufficient.
However, in Australia... we are under the pretty onerous capital gains taxation regime... which, even if you aren't a trader is pretty sickeningly annoying. It means that every transaction and trade and crypto action is a taxable event that needs to be recorded and reconciled. Something that is fine and okay for shares, houses and things that don't tend to be traded or moved very often.
Sadly, the same rules apply to crypto for the time being... and that means potentially several thousand or more transactions (many of which are small but still need to be recorded) per week... or day.... across many blockchains and exchanges... which are all supported to varying degrees by different accounting softwares that are aimed at crypto.
Anyway, for many years, I have relied on Cointracking to do my crypto accounting... I've had no complaints mostly... and although it is a bit janky at time, it is still one of the better ones that I have experimented with. Plus, once you start to get used to one particular piece of software, it is annoying to change and learn new imports and all of that stuff!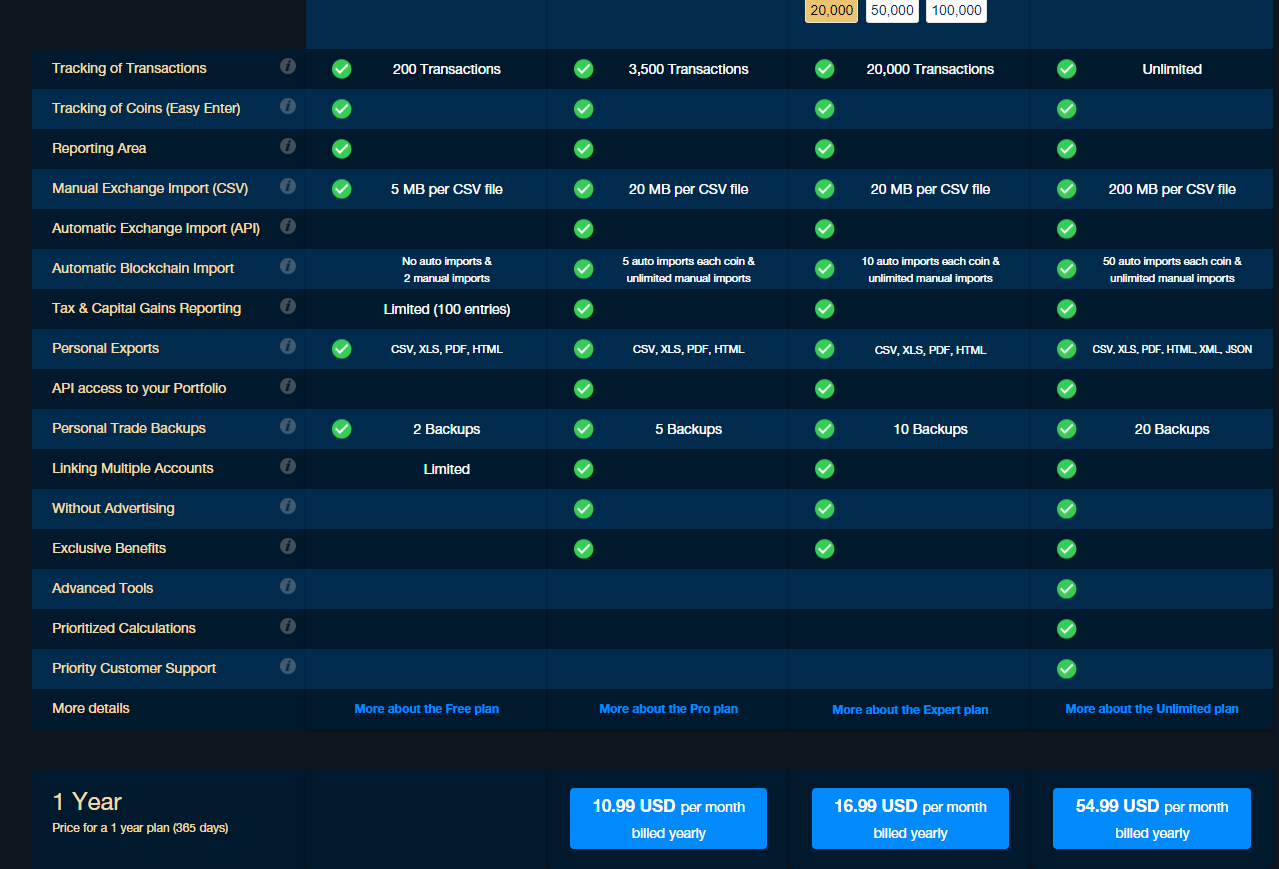 So, near the start of the year, I had upgraded to a 20,000 transaction lifetime package... which was decent, but due to the huge amount of Binance and FTX transactions coming in (all through the lending and savings protocols), it was clear that I would soon need to move off that tier.... anyway, in short order, I was upgrading onto the 100k transaction limit. Now... three months into that... I'm see that it might just be time to move up to the full Unlimited Lifetime package.
Many of the other crypto accounting software packages are subscription packages... and that isn't really a great thing for me, as I'm not really ever trading very much, and don't have much opportunity to make up the cost through trading profits. However, they do often have the benefit of unlimited recorded transactions.
Cointracking is a bit the opposite, you can buy lifetime packages (or 1-2 year packages) but the downside is that you are limited by recorded transactions. Now, in the Netherlands that was never a problem... a small lifetime package was more than enough to do the yearly balance snapshots (no need to record individual transactions)... however, that was untenable in Australia and the capital gains system of taxation (which accumulates huge amounts of transactions over time!).
So... time to upgrade to the ultimate tier... the Lifetime Unlimited tier! Platinum accounting...

So, for the full rolled gold package, it was 5300 USD... ouch, but one thing does take the sting out of that price tag. Cointracking do credit you with the existing package cost. If you are lifetime, then it is the full price of the lower tier package... and if you were on a time limited package, then they do a proportion of the package cost by time left unused. So, considering that I was on the 100k Lifetime package... well, it made for a little bit of a discount.
Normally, I'm a bit wary of "Lifetime" offers... but in this case, Cointracking has been around for quite a while... I've also had good support from them. So, I'm more than happy to stick around as a loyal customer. I'm hoping that they stick around for a lot longer, as a Lifetime package is only as good as the prolonged survival of the company!
... but for the moment, a bit of crypto accounting piece of mind without monthly/yearly subscription costs. Now, just to iron out some little import niggles and to automate as much as possible! I really don't want to do too many manual imports... I'll share what I manage to set up, especially with the manual CSV/Excel imports from exchanges that have buggy or unsupported APIs.
I can also be found cross-posting at:
Hive
Steem
Publish0x
Handy Crypto Tools
Ledger Nano S/X: Keep your crypto safe and offline with the leading hardware wallet provider. Not your keys, not your crypto!
Binance: My first choice of centralised exchange, featuring a wide variety of crypto and savings products.
Kucoin: My second choice in exchanges, many tokens listed here that you can't get on Binance!
FTX: Regulated US-based exchange with some pretty interesting and useful discounts on trading and withdrawal fees for FTT holders. Decent fiat on-ramp as well!
MXC: Listings of lots of interesting tokens that are usually only available on DEXs. Avoid high gas prices!
Huobi: One of the largest exchanges in the world, some very interesting listings and early access sales through Primelist.
Gate.io: If you are after some of the weirdest and strangest tokens, this is one of the easiest off-chain places to get them!
Coinbase: If you need a regulated and safe environment to trade, this is the first exchange for most newcomers!
Crypto.com: Mixed feelings, but they have the BEST looking VISA debit card in existence! Seriously, it is beautiful!
CoinList: Access to early investor and crowdsale of vetted and reserached projects.
Cointracking: Automated or manual tracking of crypto for accounting and taxation reports.
Stoic: A USD maximisation bot trading on Binance using long-term long strategies, powered by the AI/human system of Cindicator.
StakeDAO: Decentralised pooled staking of PoS assets.
Poloniex: One of the older regulated exchanges that has come into new ownership. I used to use it quite a lot, but have since stopped.
Bitfinex: Ahhh... another oldie, but a goodie exchange. Most noted for the close affiliation with USDT and the Basic "no-KYC" tier!