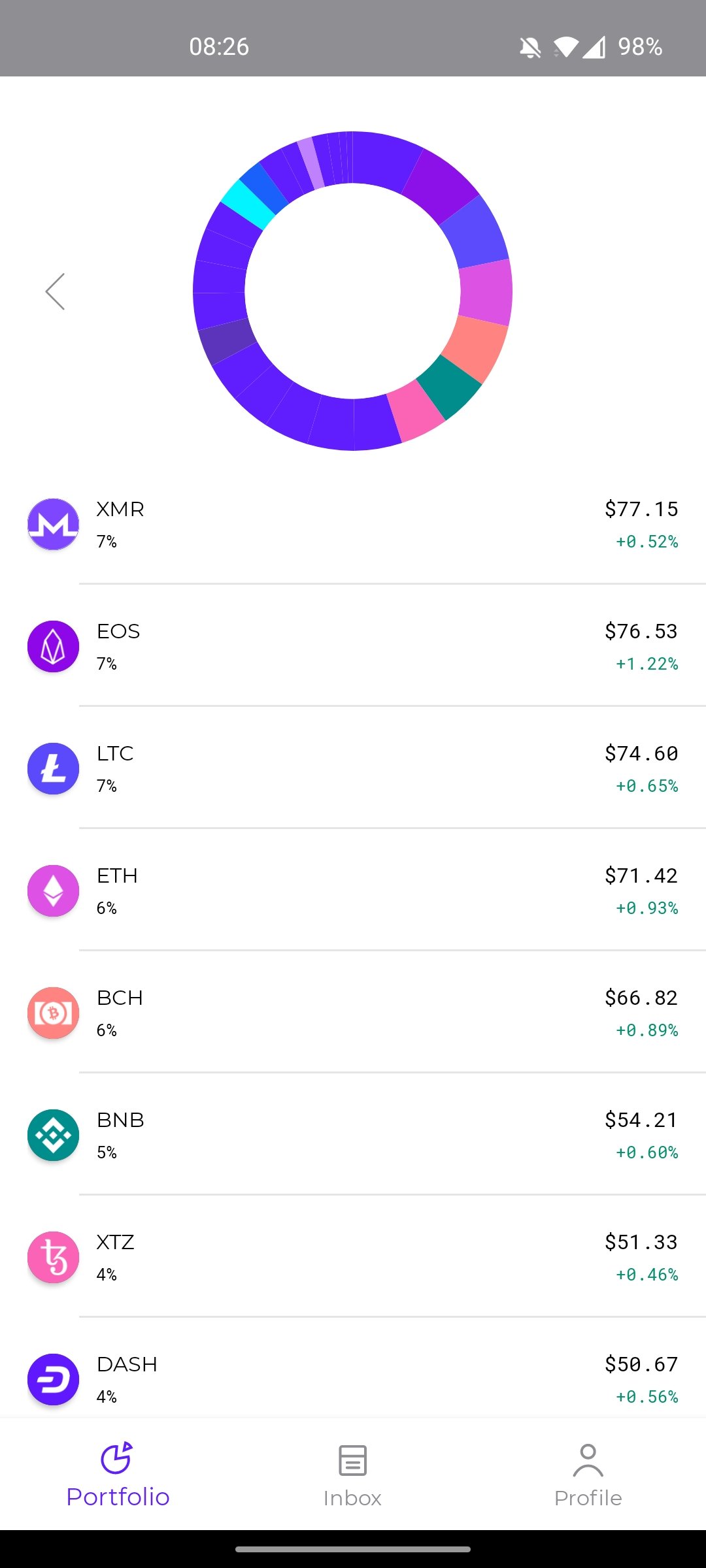 I have been a long time user of the Cindicator app to put in predictions on crypto and traditional markets. It is an app where you provide your best guesses for price movements and other market predictions and if you are in a positive balance at the end of the month in either the crypto or traditional leagues then you are paid out in CND tokens (which trades on Binance). Depending on how good you are, it is a nice little trickle of CND tokens that is easily convertible on the market to BTC or BNB or whatever you fancy. Or you can hold the CND tokens...
To date, the demand side of the CND tokens hasn't been that much to me. The Cindicator team combines the inputs from the many analysts on their platform together with a bit of AI fairy dust and offers market intelligence and predictions for those who subscribe using CND tokens. As I'm not really a trader on either crypto or stock markets, these aren't really that much use me... but I can see how it is useful to those who have that sort of inclination.
Last year, they actually started doing test trading on their own crypto market predictions, and they found that it was quite reliable and managing to turn a profit! Of course, there would be ups and downs, but that is to be expected for any trading strategy... the trick is to have a long term up!
More recently, they have released a consumer test version of an alt-coin trading bot, Stoic, which trades on Binance via an API key.
It requires that you have a Binance account and a minimum amount of 1000 USDT for starting capital. It is HIGHLY RECOMMENDED that you don't connect it to your main Binance account as it will happily trade away on everything that you have there and rebalance everything according to it's algorithm!
So, start a completely new Binance account and seed it with the required 1000 USDT. There is also the annual 5% fee that they charge on the starting (and any additional deposited) capital. So, 50 USDT for the first year of operation (assuming 1000 USDT starting capital).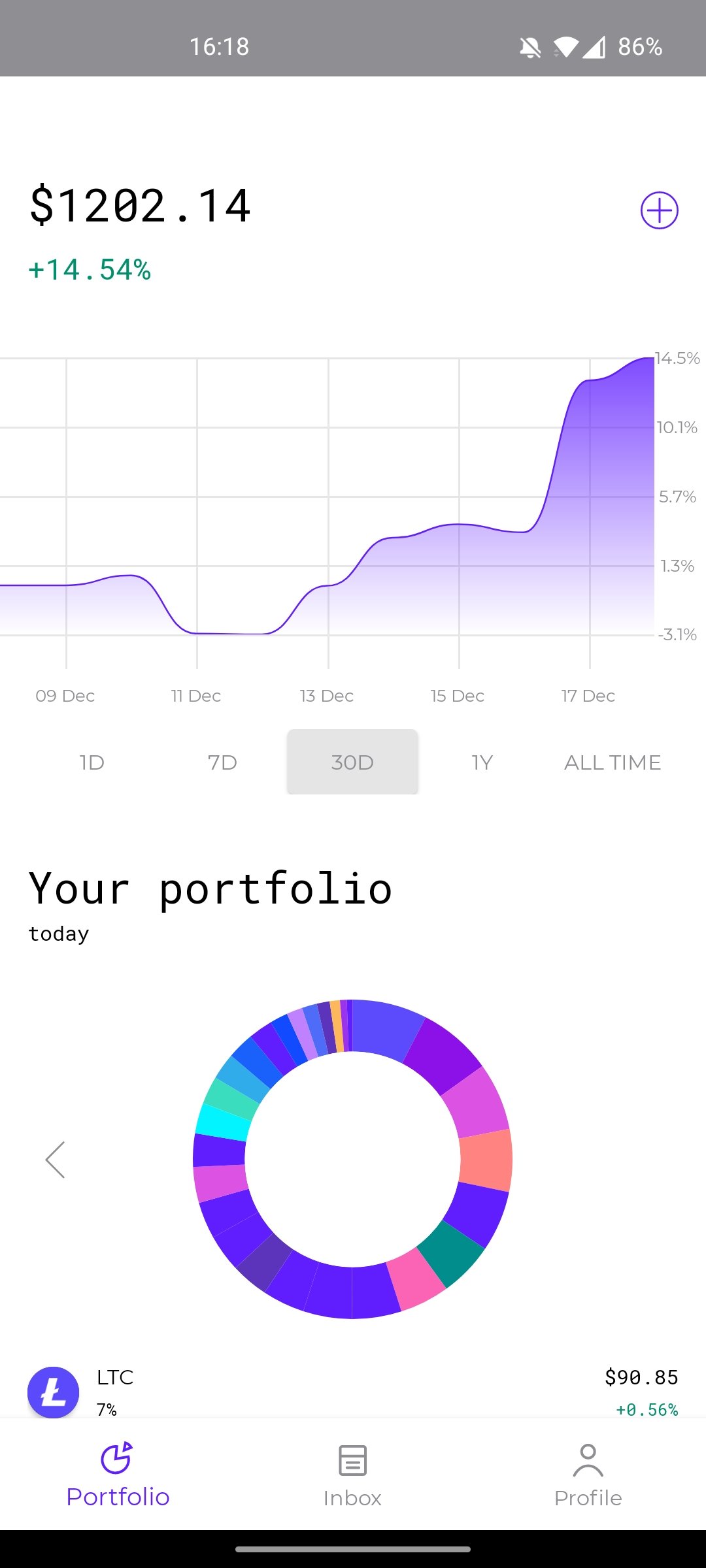 The bot trades on the top 20/30 altcoins in addition to USDT and BTC. It rebalances each day according to the inputs that it receives from the Cindicator predictions (the ones that is fed by analyst and AI inputs). Over time, it hopes to steady gain in USDT value... at the moment, there isn't any option to maximise for BTC. I hope that they will aim to have that in subsequent releases.
So, as you can see... I've been lucky with the starting weeks. I started the Stoic program before the crazy bull run recently, and so it is no surprise that it is very firmly in the green. The real value of the bot will come when it is tested against bear movements and large red candles!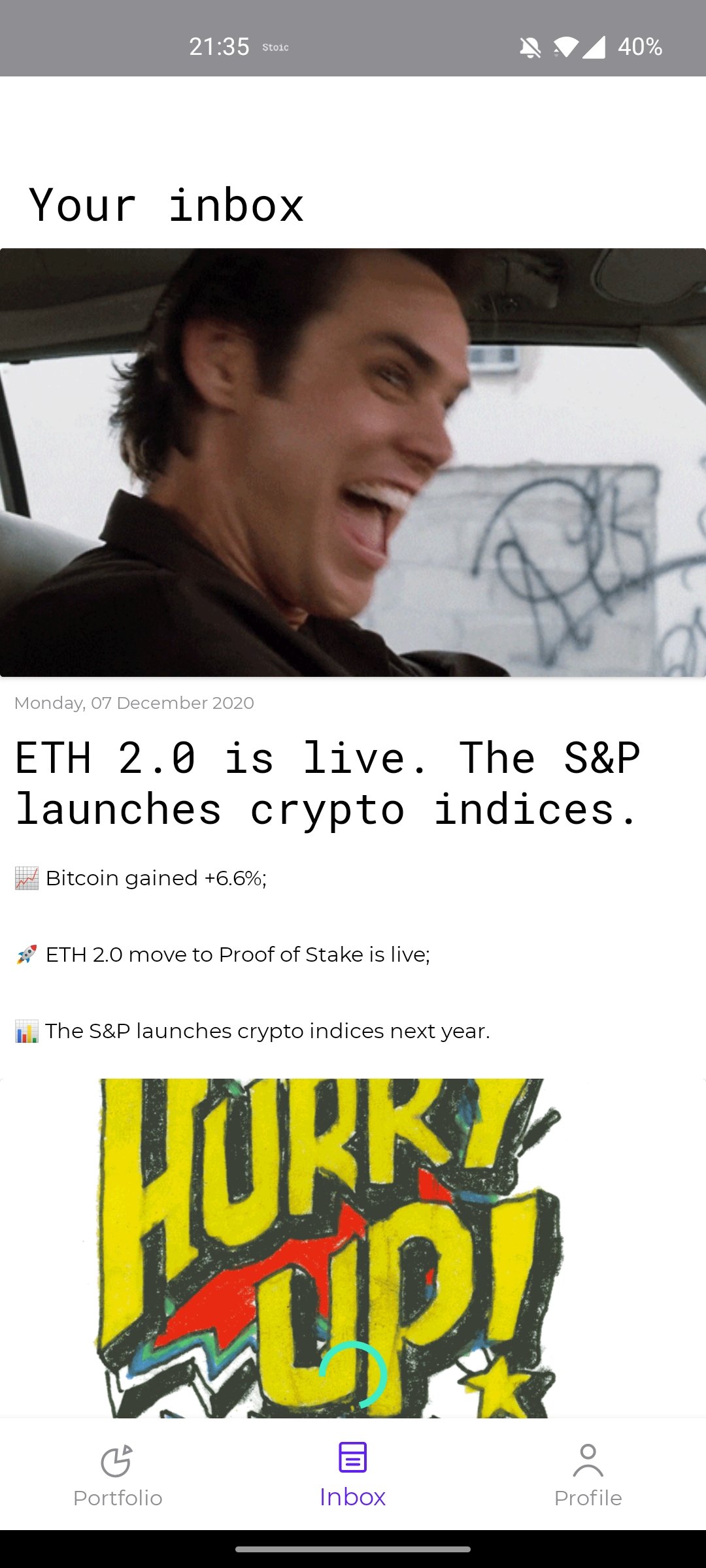 In addition to the trading app which tracks your portfolio, there is a news section. I have to say that it is pretty horrific! I would prefer a much less click-baity and more formal presentation of their analysis...
So, things that I am wishing for from this app... a more subdued news section, a dark theme, BTC maximisation options and improvements to the latency of the app (it can take quite a long time to update your portfolio when you open the Android app). Apart from that, I'm happy for it to just sit and trade away for me... if it goes as well as the test version that they ran in 2019, it should be quite a nice way to do trading... away from my incompetent hands!
Looking for a quick and easy way to keep track of your cryptocurrencies? Coin Tracking offers a free service that includes manual tracking or automatic tracking via APIs to exchanges, allowing you to easily track and declare your cryptocurrencies for taxation reports. Coin Tracking can easily prepare tax information sheets that are catered to each countries individual taxation requirements (capital gains, asset taxation, FIFO). Best to declare legally and not be caught out when your crypto moons and you are faced with an unexpected taxation bill (unless you are hyper secure and never attach any crypto with traceable personal information, good luck with that!).
Keep Your Crypto Holdings Safe with Ledger
Ledger is one of the leading providers of hardware wallets with the Ledger Nano S being one of the most popular choices for protecting your crypto currencies. Leaving your holdings on a crypto exchange means that you don't actually own the digital assets, instead you are given an IOU that may or may not be honoured when you call upon it. Software and web based wallets have their weakness in your own personal online security, with your private keys being vulnerable in transit or whilst being stored upon your computer. Paper wallets are incredibly tiresome and still vulnerable to digital attacks (in transit) and are also open to real world attacks (such as theft/photography).
Supporting a wide range of top tokens and coins, the Ledger hardware wallet ensures that your private keys are secure and not exposed to either real world or digital actors. Finding a happy medium of security and usability, Ledger is the leading company in providing safe and secure access to your tokenised future!