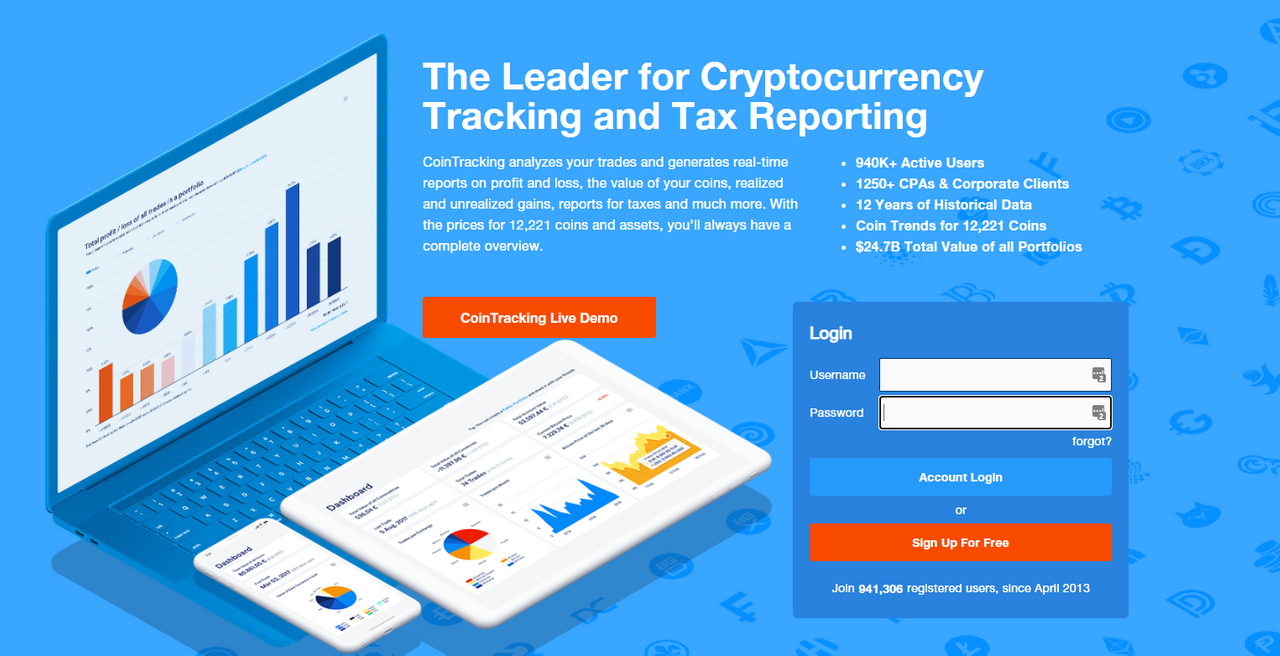 Crypto Tax Accounting: Cointracking
Crypto accounting is a bit of a nightmare at the moment. Tools to track transactions are a bit janky at best but I have found that Cointracking has been the best one that I've used so far. Unlike other portfolio trackers, it is expressly designed to track transactions from tax accounting perspective, and so it has quite a lot of options and features that other trackers don't have.
I know that the crypto crowd has its fair share of trying to evade taxation... and that is a philosophical discussion for another time. From a practical point of view, unless you are a dark web ninja and have NEVER EVER broken opsec, blockchain tools employed by tax authorities can and will find you. And if you haven't been playing by the rules of the game, then expect a hefty penalty. From my point of view, I prefer to have the peace of mind in doing things in the legal manner (as much as the current clarity allows) with the idea that if we WANT this to become mainstream, then it needs to be accepted as a legal mainstream economic activity like any other.
In the past, I have been able to get away with using the free tier of Cointracking which allows for a maximum of 200 transactions AND I have been able to do it manually. This was due to the fact that I currently live in a country where we only pay a single asset tax at the end of a tax year. So, I would only need to fill in the balances near the snapshot time and that would be that!
However, as I'm returning back to Australia, I find myself in a less fun tax system where crypto is treated under Capital Gains rules, and that means that every transaction needs to be considered in terms of profit/less and strictly recorded. Given that crypto is quite unlike houses and stocks, and these transactions take place constantly (if you are running a bot) or at least daily or hourly (from staking payouts), it is easy to see how this is going to be a nightmare without some degree of automation.

Crypto Tax Accounting: Cointracking
Thankfully, Cointracking gives me the tools that I need for automation... however, it is quite detailed and like I said, most things in this space are still pretty janky and there will still need to be a degree of manual intervention to prevent weird results like negative balances or balances that are on the order of the entire US debt.

Crypto Tax Accounting: Cointracking
So, the heart of the system is a system of tables and charts that are fed by exchange APIs and blockchain imports. At the end of a tax year, Cointracking can spit out a tax accounting sheet that your tax advisor is able to use, especially if they are one of the crypto oriented practitioners.
Cointracking is not a pretty app/website, it is quite functional. However, I would have to say that it does put the right things up front and centre... and that is tracking for tax purposes.
![Crypto Tax Accounting: Cointracking(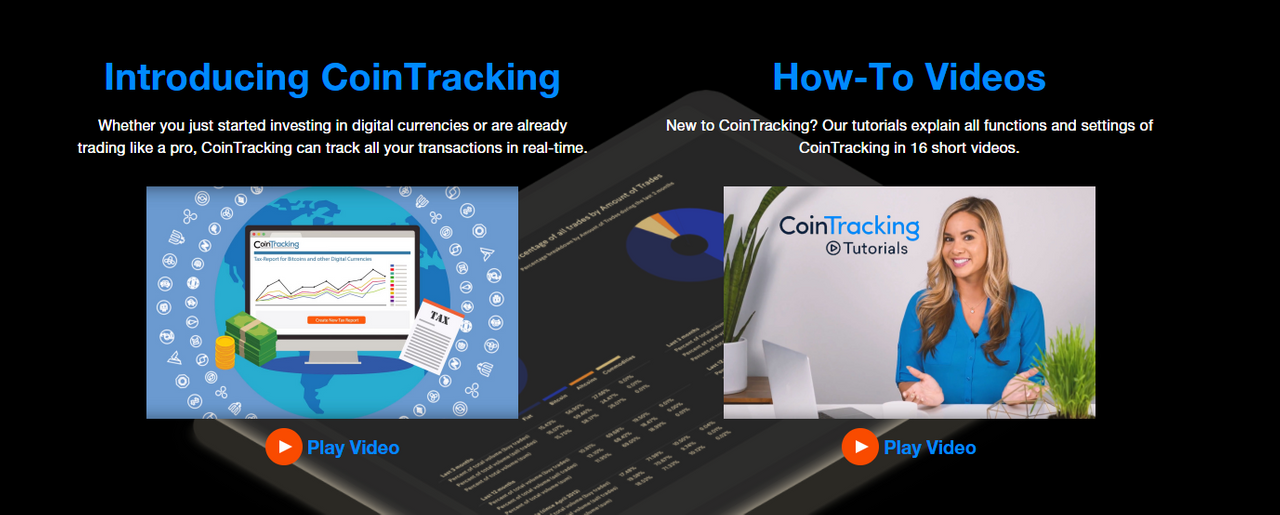 )
There are quite a number of videos and guides that have already been produced on the website, in order to better explain and on-board newcomers. It is quite an easy thing to learn if you only need to do balance reporting for the end of year (like in Netherlands), but if you need to track everything in real time for capital gains systems, then it is a good idea to start to get your feet wet and start making mistakes and learning from them. Pretty much every exchange import and some of the blockchain imports have required some degree of manual intervention. Most of the problem isn't necessarily at the Cointracking end, but mostly due to the lack of standardisation in transaction reporting.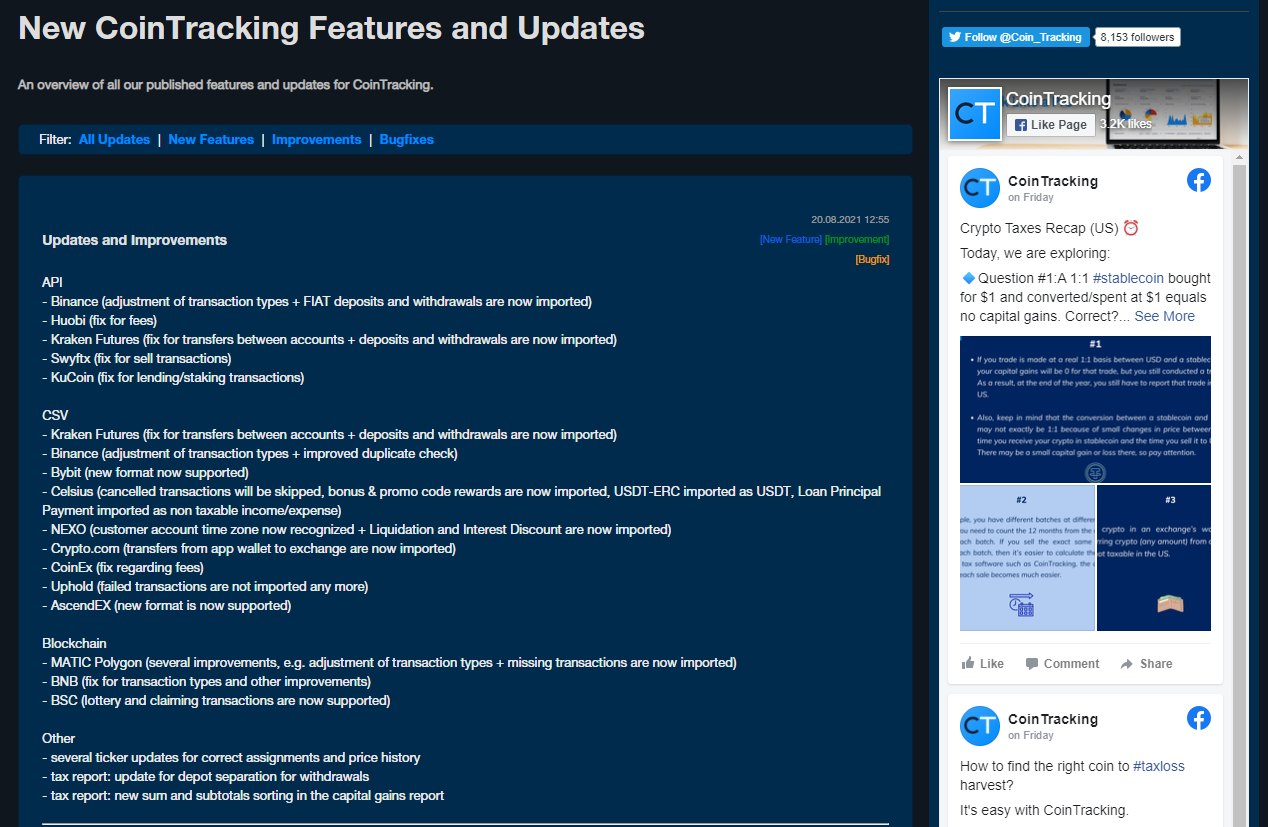 Crypto Tax Accounting: Cointracking
Thankfully, Cointracking is under constant development and improvement with updates rolling out on a fairly constant basis from the Munich based team. This is absolutely essential in a space where iterations to protocols are being rolled out on a hourly and daily basis!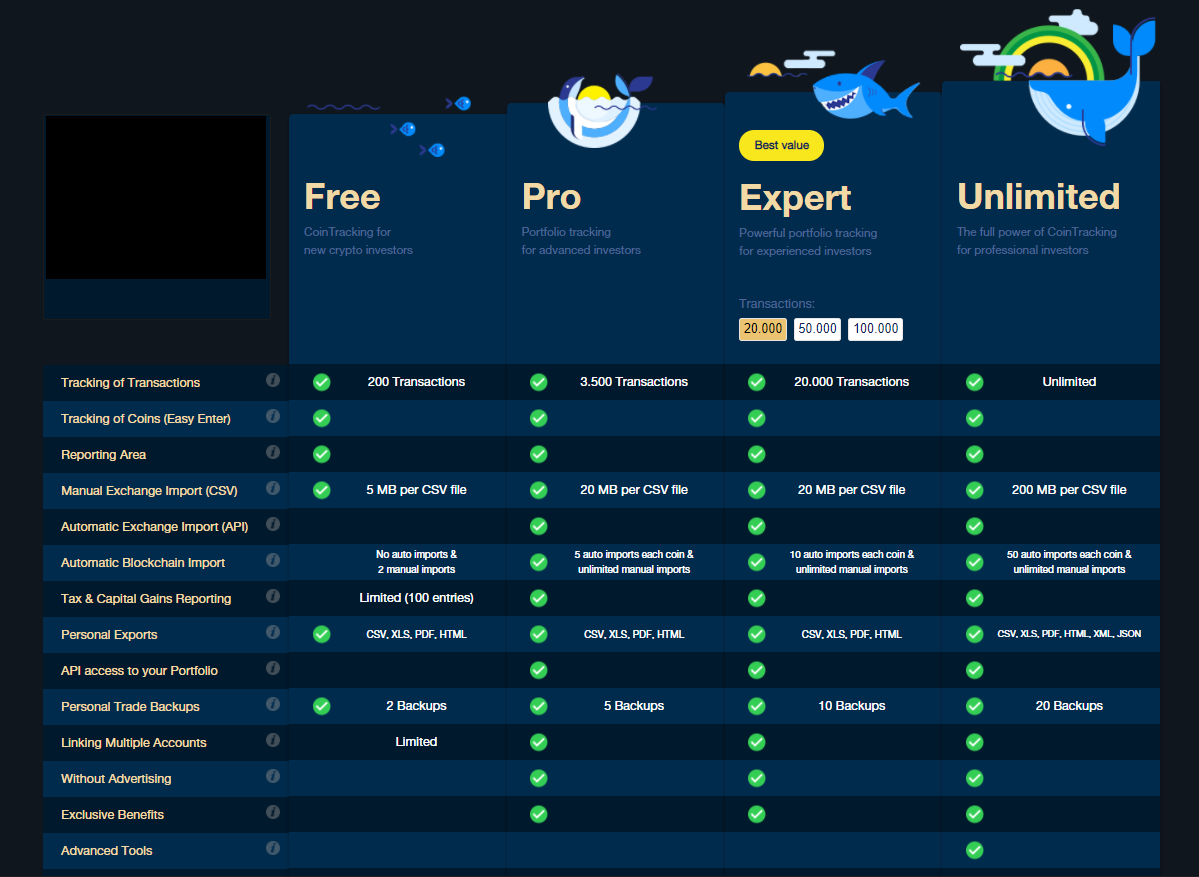 Crypto Tax Accounting: Cointracking
So, there are various tiers that you can purchase. The free tier allows for 200 transactions which is enough for people who only need tracking for a year end snapshot. However, for those in capital gains regions, it is necessary to have one of the paid tiers. The Pro tier does have everything that is required for automated tracking if you are a very infrequent trader. However, I found that just having a single bot running (Stoic) overwhelmed the 3500 transaction limit within over the year or two that it was running.
There lies the catch, the biggest downside to Cointracking is the fact that it tracks TOTAL transactions to your limit... not over a single year. Over a single year would make more sense and be nicer to the customer. I'm looking at ways to try and perhaps backup and produce a tax accounting sheet each year, and then refresh and restart at the start of the new taxation year. It is annoying to do that, and I wish that they had a renewable transaction limit at the start of each year.
Of course, you could always just stump up for the Unlimited Lifetime version as well...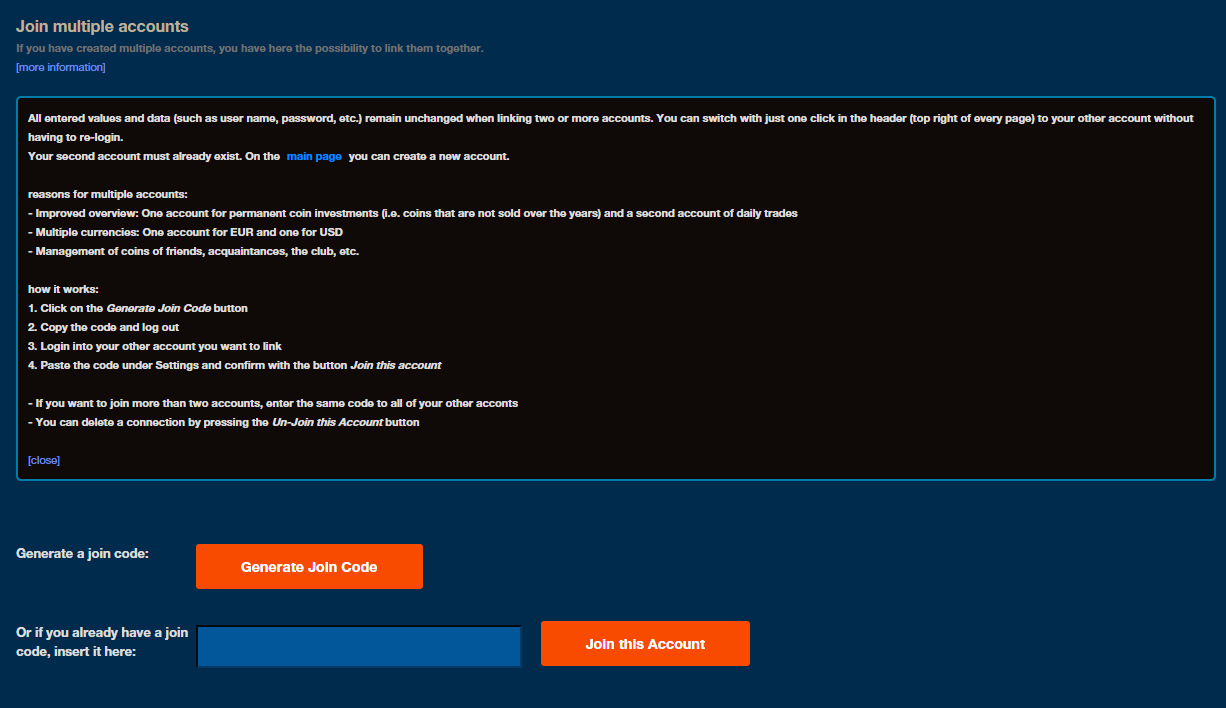 Crypto Tax Accounting: Cointracking
One very handy tool is the ability to create up to 10 different accounts and have them all covered by your transaction tier. Unfortunately, they all contribute to the same pool of transaction limits. But it is a nice way to separate out exchanges and accounts to better troubleshoot when things go funny.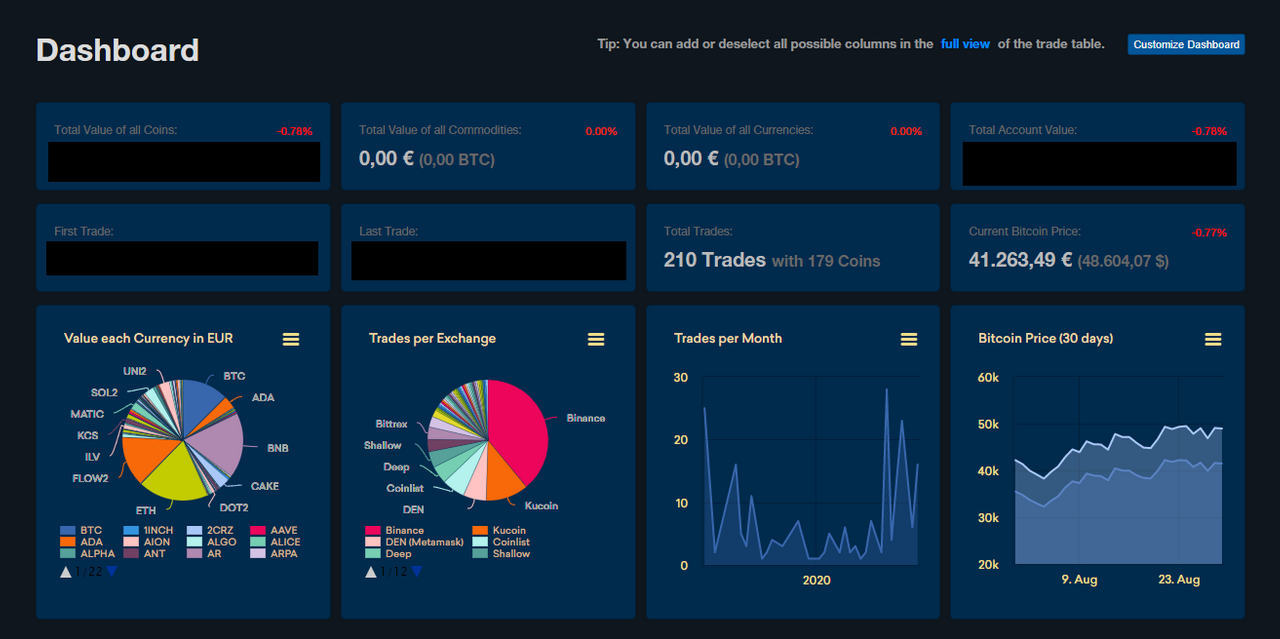 Crypto Tax Accounting: Cointracking
There are quite a nice batch of visualisations and graphs that you can use to get a better insight into your accounts. In addition, paid tiers have access to some analytics that are derived from the anonymised data of all the Cointracking users and some fundamental/technical analysis of blockchain data as well.
There is also handy discounts on partners like Cryptosheets and other useful crypto tools. There is also a Cointracking mobile app as well, which is useful for just viewing a portfolio breakdown and total, but is otherwise quite limited at the moment.

Crypto Tax Accounting: Cointracking
So, the all important imports... this is the meat and bones of the whole affair. The whole point of Cointracking is the ability to automate the tracking of your crypto for tax purposes to avoid a horrific nightmare at the end of the tax year.
Thankfully, there are quite a number of import options! From CSV to API exchange imports, through to on-chain transaction tracking of single addresses or imports with xPUB (extended public) keys to view the complete hierarchy of HD derived addresses. There is even a Ledger Live option!
Take your time to experiement and learn how all of these work! Cointracking offers many adjustments and options for each import type, and you will have to make a few mistakes before figuring out what works best for each exchange and blockchain.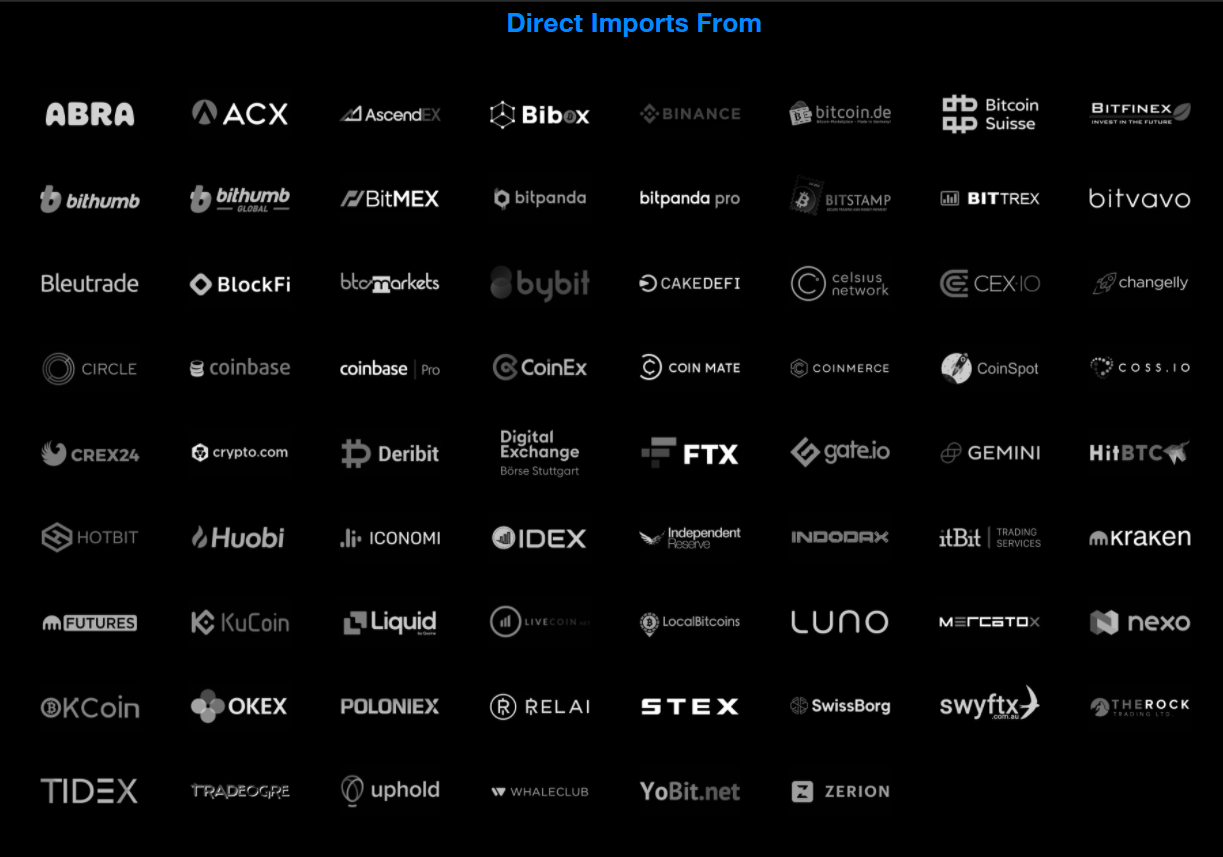 Crypto Tax Accounting: Cointracking
Thankfully, there are a huge range of supported exchanges... actually, there are more htan a few here that I've never heard of! Even with some of the "unsupported" exchanges, there is documentation about how to import data from CSV exports.

Crypto Tax Accounting: Cointracking
Crazy amount of wallet and blockchain imports... however, there was an odd omission of Polkadot (DOT) support. I wonder if that is a Polkadot limitation... I will have to investigate that, as that is a strangely odd weak spot!

Crypto Tax Accounting: Cointracking
... ahhh, why do you need to track dead exchanges? Well, to track losses as well... those have tax benefits!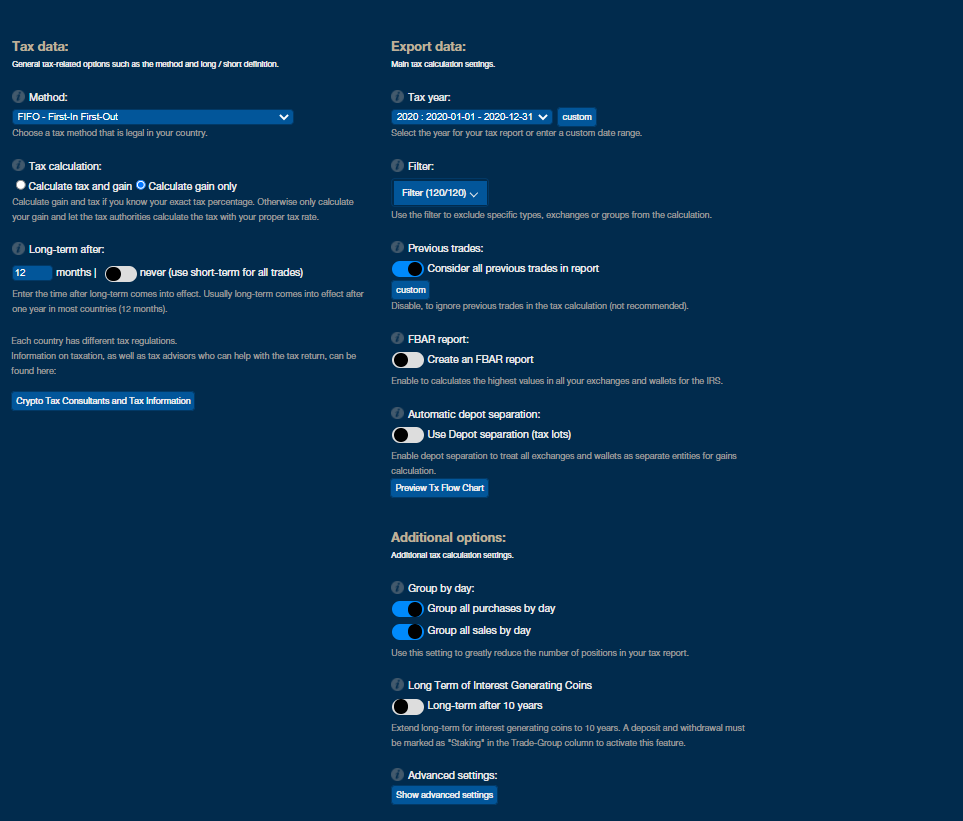 Crypto Tax Accounting with Cointracking
... and this is the reason why you are here on Cointracking. Tax reports that you can forward on to your tax accountant! Again there is a huge wealth of options that will suit tax nerds and more importantly different tax jurisdictions. Unfortunately, crypto is borderless... but taxation rules are very much codified within borders!
Honestly, I sort of understand most of the concepts that are laid out in the tax reporting, but I will be happy when the whole thing is up and running, automated and all I have to do is to press the create report button to send to an accountant!
In the meantime, I have to learn how to squish all the little problems that are popping up with the non-standard reporting from exchanges and wallets! Better learn now, rather than getting stressed later!
I can also be found cross-posting at:
Hive
Steem
Publish0x
Handy Crypto Tools
Ledger Nano S/X: Keep your crypto safe and offline with the leading hardware wallet provider. Not your keys, not your crypto!
Binance: My first choice of centralised exchange, featuring a wide variety of crypto and savings products.
Kucoin: My second choice in exchanges, many tokens listed here that you can't get on Binance!
MXC: Listings of lots of interesting tokens that are usually only available on DEXs. Avoid high gas prices!
Coinbase: If you need a regulated and safe environment to trade, this is the first exchange for most newcomers!
Crypto.com: Mixed feelings, but they have the BEST looking VISA debit card in existence! Seriously, it is beautiful!
CoinList: Access to early investor and crowdsale of vetted and reserached projects.
Cointracking: Automated or manual tracking of crypto for accounting and taxation reports.
Stoic: A USD maximisation bot trading on Binance using long-term long strategies, powered by the AI/human system of Cindicator.