Wow, it was a bit of a busy day yesterday! First Uniswap makes a beach-head on the Optimistic Ethereum Layer 2, and then Shapeshift announces that it is going to dissolve its corporate structure and go full decentralised, distributing all the remaining FOX governance/utility tokens to eligible addresses that have either held other DeFi tokens, interacted with Shapeshift or RUNE/Thorchain in the past.
Now, Shapeshift was a pretty useful tool a while back. It allowed you to send crypto to an address and have a swap bounced out again without needing to KYC or anything like that. However, over time, Shapeshift built out a DEX that did require accounts, and that was where I started to stop using them. After all, by this time, it was just as easy to use CEXs that also required accounts and where you didn't have to faff around with on-chain fees as well. For anything smaller than a whale sized trade, the on-chain fees were starting to hurt quite a bit!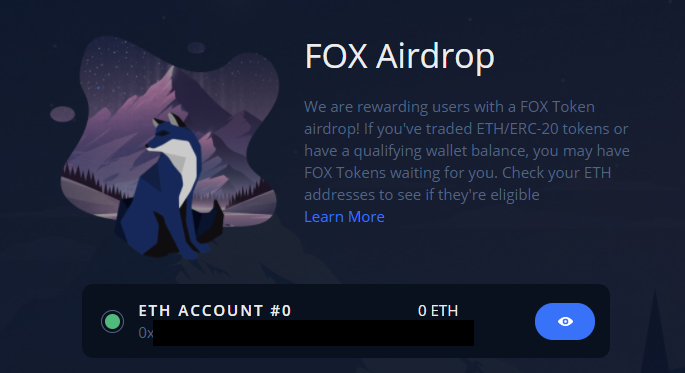 Like most good airdrops these days, it is a retrospective airdrop, so it rewards people who have used these protocols before June 2021 which prevents the sudden rush of "highly interested" people who want a quick pump and dump. So, you might want to pull out any old Ethereum wallets that might have fit one of the conditions. I had some that were eligible due to being registered with the Shapeshift DEX, but alas all my DeFi governance tokens were staked at the snapshot time in June, and so I didn't get any via that route. Likewise, I've been slow to move on Rune/Thorchain despite holding some tokens on Binance and so I also missed out on that route. However, I know that there are many in the @leofinance community that are quite into the RUNE ecosystem, so take a look guys!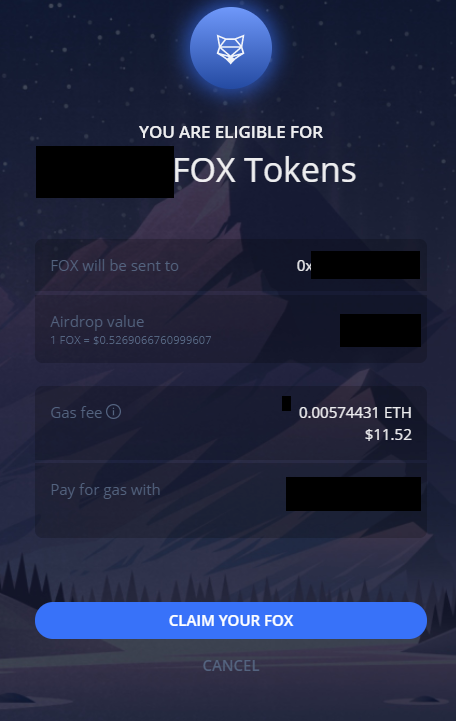 So, this claim is an on-chain ETH mainnet claim... which means that you are looking at ETH gas fees. I recommend early in the morning (Europe time) on the weekends if you are looking for low gas fee periods. Although, this estimate was done at ~30 gwei and it isn't too bad... but I might wait for the weekend to see if it will hit single digits.
There is a 90 day claim window on the FOX tokens, after which they will decrease in amount by 10% per week (?, or was it per day...). I didn't look too closely at that, because I will claim them before then.
Sadly, the Ethereum address pictured above had been emptied already... so, no ETH to pay for gas fees. Sigh... of course that would happen. So, either I do a on-chain transfer from a different wallet, or send some from a CEX. The withdrawal fees from a CEX are higher than an on-chain transfer, so on-chain would be the way to go.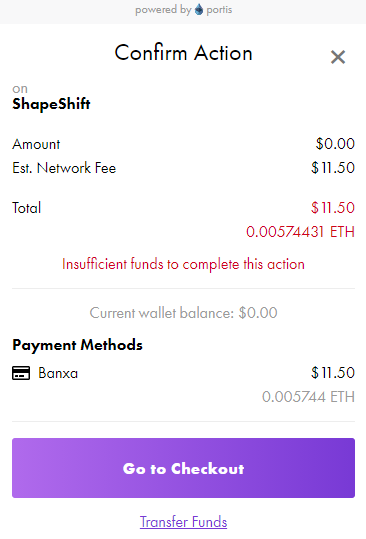 However, when you are logged into Shapeshift with Portis, I noticed that there was an additional option! You can purchase ETH with fiat via Banxa! Of course, if you were using that Ethereum address as a private address, then this will ruin your cover as Banxa is fully regulation compliant, and using a credit card or SEPA transfer will attach your identity to the address (and any others that have interacted with it!).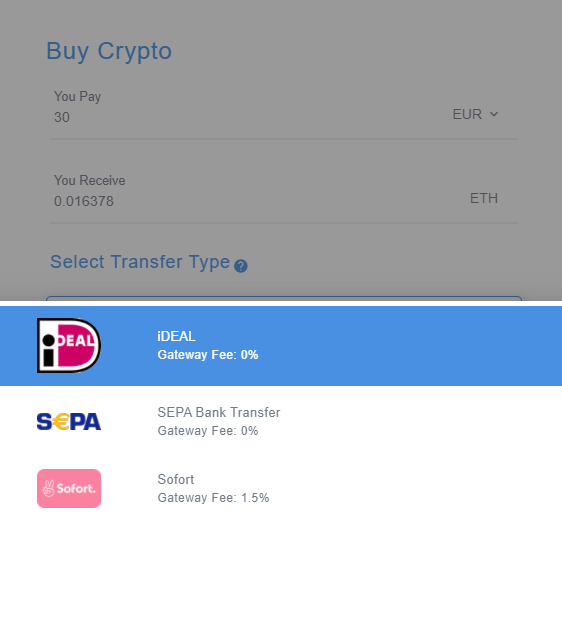 So, there are a couple of options purchasing crypto here. The two that are most useful for me are Credit Card (minimum 30 euro purchase) and the iDEAL/SEPA options (minimum 20 euro purchase). This is a handy way to get the gas fee covered, with a little bit leftover as well. I might also look into this as a way to get fiat into Binance to cover the Binance Card which is currently stranded from the euro desposit/withdrawals.
Handy Crypto Tools
Ledger Nano S/X: Keep your crypto safe and offline with the leading hardware wallet provider. Not your keys, not your crypto!
Binance: My first choice of centralised exchange, featuring a wide variety of crypto and savings products.
Kucoin: My second choice in exchanges, many tokens listed here that you can't get on Binance!
MXC: Listings of lots of interesting tokens that are usually only available on DEXs. Avoid high gas prices!
Coinbase: If you need a regulated and safe environment to trade, this is the first exchange for most newcomers!
Crypto.com: Mixed feelings, but they have the BEST looking VISA debit card in existence! Seriously, it is beautiful!
CoinList: Access to early investor and crowdsale of vetted and reserached projects.
Cointracking: Automated or manual tracking of crypto for accounting and taxation reports.