Ok this might be a little contresvisals but I dislike and like cloud mining at the same time.
The concept of cloud mining is great. The buyer of cloud mining smart contract gets to be a miner without actually having to run a machine. This also could be a PR stunt by mining pools as a way to say mining is not only controlled by them. Mining companies can have funds from the selling of the machines to buy more/better rigs.
The con is you can't know if the contract that you sold are real mining companies. They can cheat you out of your money. Just search up Cloud Mining scams.
Yeah ouch.
Even the more genuine ones are probably running on a reserve cloud mining operation. They can be selling more hashpower then they actually earn. Genesis and Hashflare are the common suspects.
They can get away with it by charging high maintenance and/or withdrawal fees.
As such cloud mining has really got a bad rap.
But the idea of cloud mining is so cool.
With the introduction of smart contract many passive income coins have devoted.
Coss and Flypme have a system where they share eth when you hold their token in a ether wallet.
This got me thinking of mixing this with cloud mining.
So first is a open audit on hashpower. Many pools show a live view on the hashpower of the rig.
Now say the number is 9.065 Petahashes
-1000 MH/s of hashpower to show more accurate mining power.
With this new mining power number create a token that is pegged to 1 MH/s of hashpower.
I still looking for this but a good market for this idea has yet to come. Big Sad.....
Then payment are made to holder of the token every week/month.
The amount of money earned and hashpower can be viewed live time if the right pool is made,there are decentralized pool that could also work.
While not the best aka the mining rigs owner can shut down the miner and then switch the rigs by masking their ip to another pool. However a pool will notice this sudden rush of power to their pool and can interfere with it(maybe???). A lot of unknowns still require trust :P 
However this is a much better system than ordinary cloud mining systems. May they'll use RSK since it is a bitcoin smart contract platform? https://www.publish0x.com/icknu123/understanding-rsk-bitcoins-smart-contract-platformupdated-xzynkkj
Just food for thought!
If any investors likes this idea and wants to invest in this be by guest. Just mention be ok :)
FYI: Many times you might just invest in bitcoin and you will make better ROI. However the idea of cloud mining is appealing bc you get a constant income source and the feels of being part of the mining of ecosystem.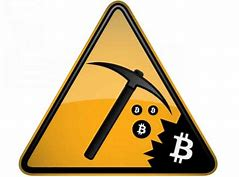 (IMAGE IS NOT MNE)
This post was reposted from @sames who given my full permission to repost! 

https://hive.blog/busy/@sames/cloud-mining-my-view#@sames/qbxn7f