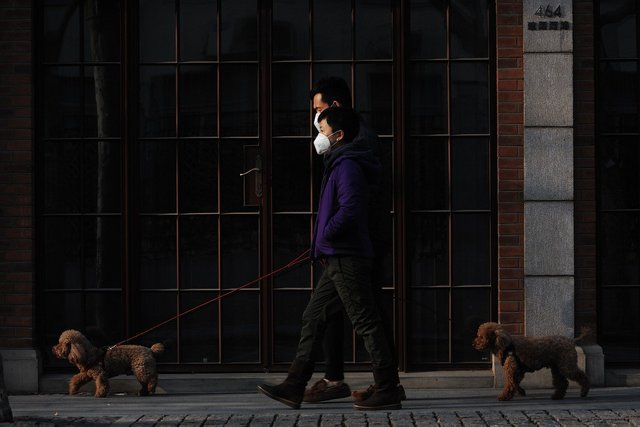 I admit that I rarely read the consumer press in Romania, or the international one, but sometimes I look at such publications, and during this period, the topic being discussed daily, worldwide, is coronavirus. A pandemic that broke out somehow overnight, and which has undoubtedly made victims worldwide, although I personally believe that the figures we receive from the authorities are exaggerated only to create panic.
It is hard for me to believe that all this data can be centralized in seconds to permanently provide statistics on the evolution of the pandemic, and last but not least, it is hard for me to believe that all the people who died in this period, theoretically because of this virus, were really victims of COVID-19 only. The authorities admit, quite often, that almost all those who have died have had other chronic or acute health problems, which is an attitude that tells me that this virus only helps some of us die, but it is not so fatal, because it's almost the same people claiming that the majority of the infected ones have mild symptoms.
However, everything started from a computer algorithm, according to David Icke, this algorithm predicting for almost every country how the infection with this virus will evolve and even predicting a potential maximum number of deaths, and of course, the peak of this pandemic. Probably the same algorithm tells us these days that the total number of deaths, due to coronavirus in America, will drop from the forecasted amount of 100,000 to just 60,000 by August 4.
Of course, in the press we will never read how these data come from simple calculations of a super computer, because they will not present credibility, and that is precisely why names like Dr. Anthony Fauci, the chief epidemiologist of USA, will be used to give credence to these statistics. In Romania, the country where I was born and currently living, the numbers are much lower, but the measures to combat the virus, and the absurdity with which they are put into practice, are typical of stupidity and submission to the world leaders of the political class of this country.
We have less than 7000 cases of COVID-19 infection throughout the country, cases that were probably diagnosed in the same erroneous way as were diagnosed in other countries, and here I refer to the diagnosis based on symptoms and not on the laboratory tests, of which about 300 people died, 900 were completely cured without absolutely any treatment, all of them related to a population of almost 20 million inhabitants.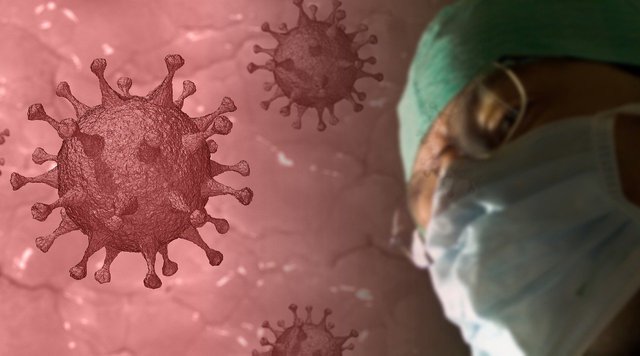 America again, through its infinite goodness, does the math, to establish the peak of the pandemic in Romania, established probably also through computers, and according to them it will take place in mid-April, and the last death will be recorded on May 7th. So, to some extent, the outbreak of this pandemic in the case of Romania has been shaped and so it's our exist out of the pandemic. An exit that will not be easy, according to Health's Minister, the shadow of this virus hanging upon us two years from now on.
The idea is that between May 16 and June 1, Romania will start the gradual exit from this state of emergency, but not for all the inhabitants of the country. People over the age of 65 will continue to benefit from restrictions on free movement outside, while others will have to wear masks and gloves, which are sure to be quite expensive, and not offered for free in supermarkets, as is the case of other civilized countries.
Hendrik Streeck, a German virusologist who has researched COVID-19, claims that it is almost impossible for a person to contact this virus by directly contacting certain objects, such as products in a supermarket, thus dismantling the theory that the virus can be transmissible through successive contacts for people with objects that have been previously touched by infected persons.
"There is no significant risk of getting infected when you go shopping. We have taken samples from the lintels, phones and toilets and we have not been able to grow the virus in the laboratory, based on these samples. "
The German virusologist declares after conducting studies recently in the German town of Heinsberg, the epicenter of the COVID-19 epidemic in Germany.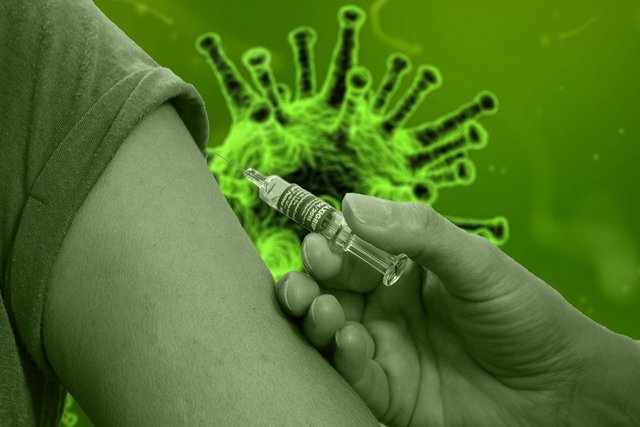 However, I still adhere to the theory that this virus was created and spread with clear intentions, and that it was not just a pure accident. One of the supporting pillars of this theory is the desperation with which one works to create an antivirus. If you recall, in 2009 we had H1N1, which also threatened humanity with a deadly pandemic, and a vaccine was the one who saved it. Many of those who took that vaccine claim that they have experienced terrible side effects, with children being most severely affected.
Sarah Gilbert, a professor of immunology at Oxford says she is 80% confident that the new vaccine for COVID-19 would be effective against the virus, but as you can see for yourselves, she is not 100% safe. However, although estimates of the vaccine were released on the market for 12-18 months, it is now rumored that it could be used in a few months, due to its urgent need among people, which is why the British will not wait another year to perform all the necessary tests, but will go to work hard to produce it in mass.
As I mentioned in other previous posts, I think that this vaccine will be imposed in particular on those who want to travel, probably accompanied by other so-called safety measures, which will only steal our rights and freedoms in a grotesque but visible way. As a conclusion of this post, I believe that this virus was spread intentionally, the pandemic seems to be orchestrated almost everywhere after the same pattern, and exiting it will be accompanied by huge financial and fundamental freedom costs, especially for us the citizens.
Sources in Romanian for info presented in the article: 1, 2, 3
Images courtesy of pixabay and free to use
Thanks for attention,
Adrian