"While cash is here to stay, a digital pound issued and backed by the Bank of England could be a new way to pay that's trusted, accessible, and easy to use." The quoted phrase is part of a recent statement by the UK's chief financial minister, Jeremy Hunt, on "the need of the UK" for a CBDC.
Things are starting to tie in together and despite the disbelief some crypto heads have in the plans of the elites to make CBDCs happen, it seems that by 2030(the so-called "prophetic year") the UK will have its own CBDC, which will be "privacy oriented", according to the ones backing it, but banned for saving it, making the digital pound illegal to "hoard" and thus programmable.
Looks like CBDCs are not a fad and the UK is not the only country working on creating such currencies. Nigeria is actually forcing its citizens to transit to such currency by limiting daily cash withdrawals to the equivalent of $44 a day per person. The EU is "threatening us" with a digital euro as well and you can bet on the fact that there will be a digital dollar as well, probably by 2030 too...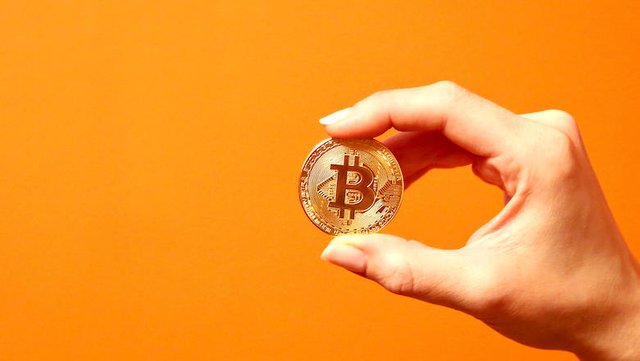 image source
So, what would you do with one Bitcoin?
This is the question that the Exodus wallet official Twitter account came up with, today, in order to trigger a bit of engagement among the followers. A really important one imo... So... What would I do with one Bitcoin Well, let's see...
If I was a crypto OG who mined BTC with a laptop something like a decade ago I would probably not bother that much on what would I do with a damn #bitcorn, but coming from an Eastern European country, being a person that lives off of crypto, who is against the system, a five years old Hive user, and a crypto head that's about to get unbanked, I'd do nothing with that one Bitcoin...
I don't own BTC, except for a few sats, my crypto portfolio being basically an altcoins portfolio, but if I were given, or somehow earn or win one Bitcoin through no matter what way one can imagine, I'd simply do nothing with that coin. The news like the one presented in the introduction of this post regarding the UK's rush to "print their digital pound" and the Orwellian design such digital cash will have is what makes me a crypto head.
Bitcoin, despite being an open ledger and too transparent when it comes to transactions, and dealing with the blockchain, is probably the best form of money the world has ever had. I know, scaling it is quite a hassle, and transactions are sometimes quite expensive, especially when comparing these with the ones taking place on the Hive blockchain but Bitcoin is what I would call the perfect fuck you money.
The chain is indestructible, the idea that is behind the creation of such technology is so much in tune with my attitude toward the banking system and its influence over our society as a whole, thus holding such a digital currency for years to come, a period of time that's not going to be very bright, especially for our overall freedom and well being, the way I see it, is more than advisable.
I don't own one Bitcoin, but if I had one I would do nothing with it. Aside from storing it safely. What about you?
Thanks for your attention,
Adrian