Oh man, I don't even know how to make the introduction of this post as I'm laughing while putting up the backbone of it. It's an XRP one so you might not be interested anyway. I know, XRP doesn't has the pedigree of a cryptocurrency and frankly I don't even care if it does it or not, all that due to its centralized status, although some consider that once Ripple's done with dumping, the distribution of the tokens will be decentralized.
Lets study the case of its latest pump though, and why I believe it can get even higher than the $0.7 it reached in the last 24 hours pump, much higher. Many believe that it's acting as such due to positive perspective for its trial but that's not the case. The real deal is tied to the XRP army trying to replicate what #wallstreetbets's done with GME.
Some gurus of them, or however you wanna call these guys that are so fanatic about certain cryptos and get lots of followers buying their shills has created a Telegram group recently, which obviously is trying to replicate the #wallstreetbest subreddit, although better thought imo because nobody will ban them from telegram as the
#wallstreetbets were banned from reddit.
The group is called BUY & HOLD XRP FEB 1st, 2021 @8:30AM EST and its purpose is to gather as many XRP soldiers as possible to join it and start pumping XRP as of FEB 1st, 2021 @8:30AM EST. They will do that on an indefinite time frame... probably until the leaders will start dumping on the plebs :))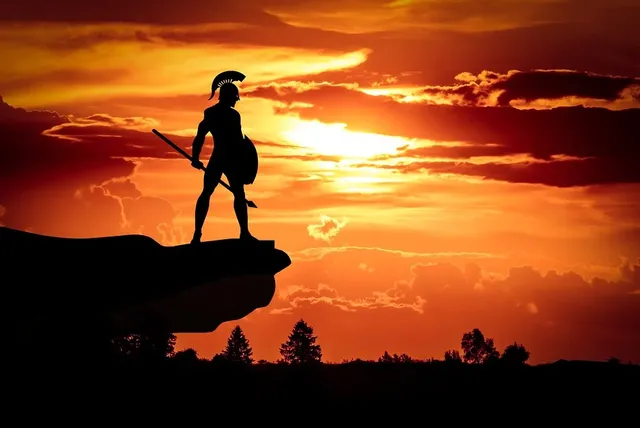 You know what's funny though? That group has already 188,000 members and Telegram only allows 200,000 members maximum to a group. Hence the XRP fanboys have been forced to actually create a channel that is already 55,000 users... All of them joining in the past seven or eight hours since the channel has been created.
I know youtubers who put out really good quality content for years and don't have that many subscribers and these guys gathered such a huge army in hours. One thing that I've learned in this life so far is don't underestimate the stupid and the fanatic and these guys seem to have them both.
So, what you've witnessed the past 24 to 48 hours with XRP has been just the warmup for what's to come. It's probably just early adopters of this call that have managed to load their bags prior to the rest of the world, as usual. What makes me think XRP is going to pump massively in the days and probably weeks to come is that these guys have a cause, they HODL for years on this token and they're not giving up easily.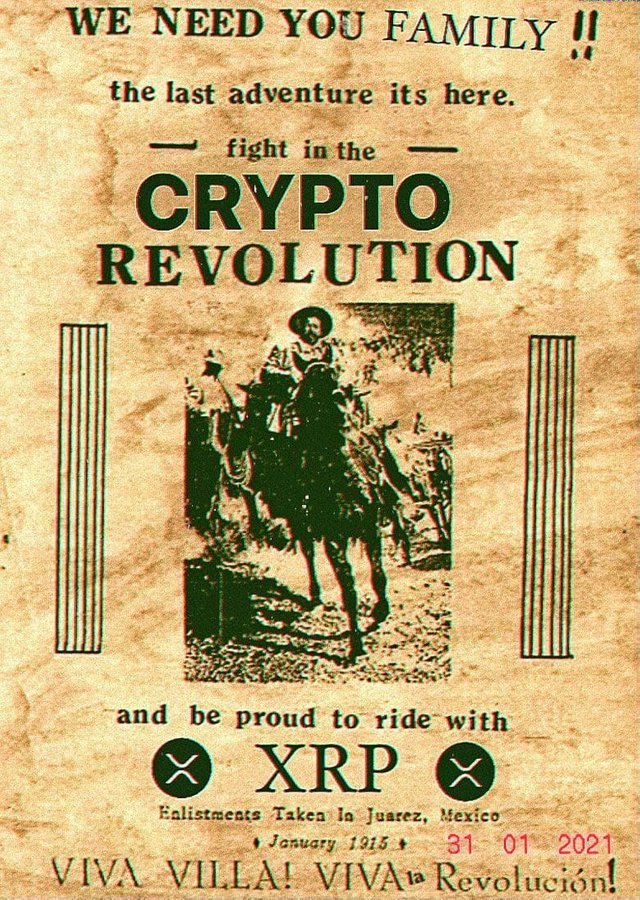 Saved this one from their group. Try not to laugh :))
The #wallstreetbets have done their move to kick Wall Street's ass, as they probably didn't give a shit about the Gamestop company and its stock. They've simply stepped in to screw Wall Street's plans. The XRP army would give their hearts for XRP, and risk lifesavings, so we're in a whole different situation. If they managed to gather themselves in such a big number and the pump hasn't even started imagine what awaits XRP ahead.
Prepare for volatility and to make some nice money out of longing and shorting one of the most loved and hated at the same time cryptocurrency that ever existed. I'm long for now and have a cause on my long as well ;). Have a great evening and see you tomorrow.
Thanks for attention,
Adrian
Initially Posted Using LeoFinance Beta