I'm somehow becoming annoying with these types of posts and the talks I have with my offline friends, because I find all sort of reasons of leading any particular mundane talk on "the Bitcoin path". My experience with Bitcoin is little to almost non existent, but I have been using blockchain technology for over four years and I see what it's meant "to heal" and build.
Some of the subjects I'm tackling in this post are already on twitter, thus you might have already read em by now. I feel very pumped today though and although the crypto market is in the red from one day ago, I'm emotionless in this regard, because I see where this industry is heading. Probably many of you around here are in the same position.
Rio de Janeiro just announced that they're going to allocate 1% of their reserves in Bitcoin and that the ones willing to pay their taxes in Bitcoin will benefit from a 10% rabat. How I wish my shitty town would do the same, but we don't even have an online payment system for taxes in here...
The mayor of Rio de Janeiro is not worried about bear markets and seems to not be giving a fuck about what's Bitcoin going to do tomorrow or a month from now, "according to charts". 1% is not much, but it is a first step and an important one in the mass adoption process of crypto.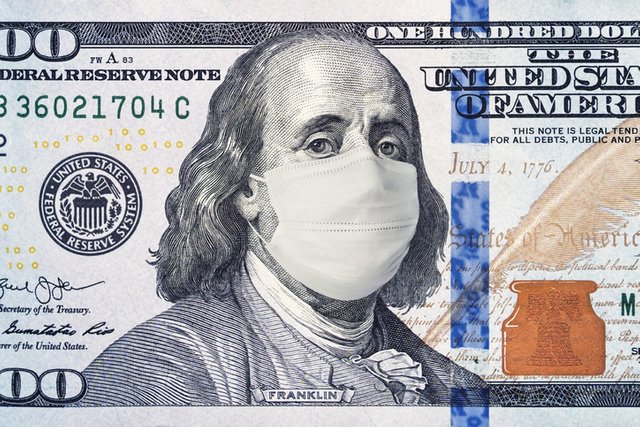 image source
The Northwest Arkansas Council is attempting to lure remote professionals to the region with $10,000 in Bitcoin... and a free bike(stret or mountain bike). Again, how I'd wish my town would offer something similar...
The Northwest Arkansas Council is offering a sum of $10,000 worth of Bitcoin to attract remote tech professionals to move to the region, per local media outlet KNWA. The region includes the cities of Fayetteville, Rogers, Bentonville, and Springdale.
In addition to the Bitcoin, tech professionals descending on Arkansas would also receive a street or mountain bike.
source
Payments giant NCR will integrate the capability to buy/sell #Bitcoin & crypto into it's 'Point of Sale', ATM and teller-machine products after the purchase of cryptocurrency software company LibertyX. NCR has +750K ATMs in 140 countries while VISA Crypto-linked card usage tops $1 billion in the first half of 2021. I personally have added to that $1 billion as well, with a few grands spent in crypto, cuz yours truly does spend crypto on a daily basis.
I've overcome the speculative aspect of crypto and try more and more to integrate it in my life as a currency. I'm building an income in crypto, investing in it and spending it. I might be wrong, but that's how I feel like doing right now. I will probably end like that guy paying 10,000 BTC for two pizzas, but I have no regrets in this regard.
I'm using the tech and...
I would honestly feel more bitter if HODLing for so many years, going cheap on myself and ending up with loads of crypto bags in my elderly years when money won't make much sense anymore. You know who else can spend crypto on crap? Dogecoin owners, because Tesla(Elon Musk) just announced the option to pay in DOGE for Tesla merch is now available.
Once again the DOGE saves the day :D.
Jokes aside, I believe that DOGE, SHIB and all these crappy meme coins and NFTs do play an important role for this industry and that's luring in new people. Some of them will "stay stupid" and keep throwing money on meme coins and crappy NFTs but others will get involved in real life use case projects such as Hive.
As I have stated a couple of times on my blog, I have absolutely no clue how the crypto market is going to behave in the year 2022, but I sure know it is the year of Bitcoin and blockchain. Similar events to the ones presented in this article are going to follow down the year, plenty of them fueled by the social unrest that suffocates billions around the world. But...
Blockchain technology is probably the sharpest sword we have at hand atm to fight the establishment.
Thanks for attention,
Adrian
Initially Posted Using LeoFinance Beta