When I was in Chile last year, I stayed almost a week in the small desert town San Pedro de Atacama i Northern Chile. The Atacama desert is a land of extremes: It's hot and dry, with weird rockformations, snowcapped volcanoes, high altitude lakes, salt flats, high altitude geysers and extreme temperatures. Atacama has some of the most surreal, otherworldly landscape I have seen.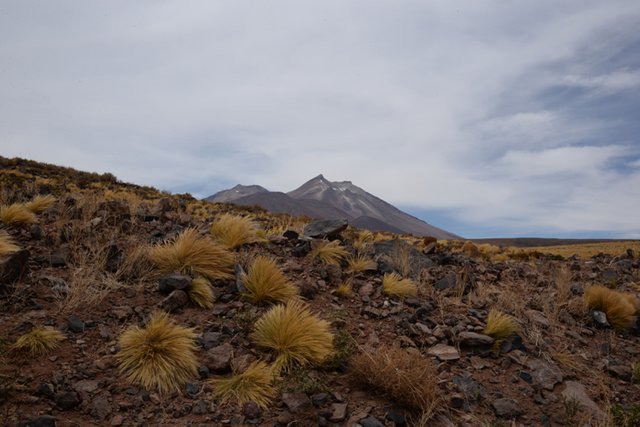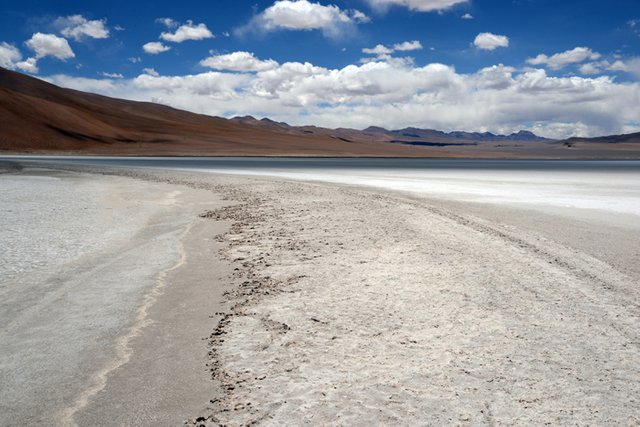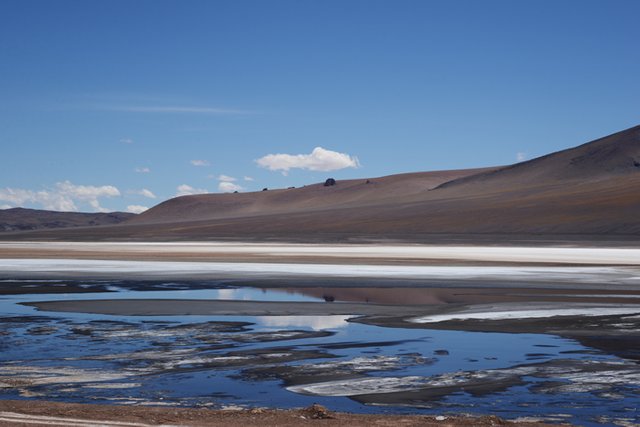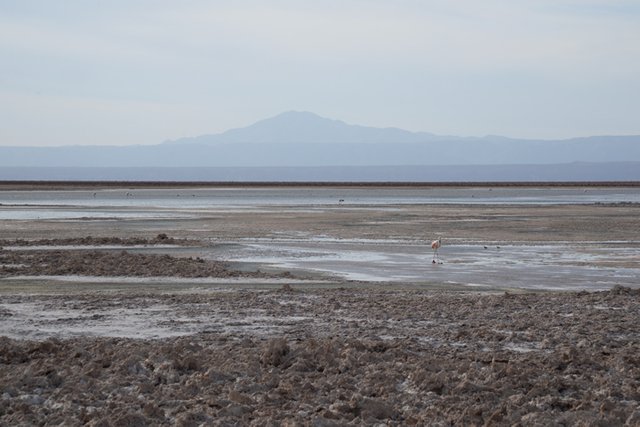 The Atacama desert is said to be the driest place on earth. It's a huge area covering about 1000 km. strip of land on Chiles Pacific coast. The temperatures are extreme. During the day it can reach 40 degrees C, but during the night it can fall almost to 0. This is a place where you have to come prepared for both the cold and the very hot temperature at mid day.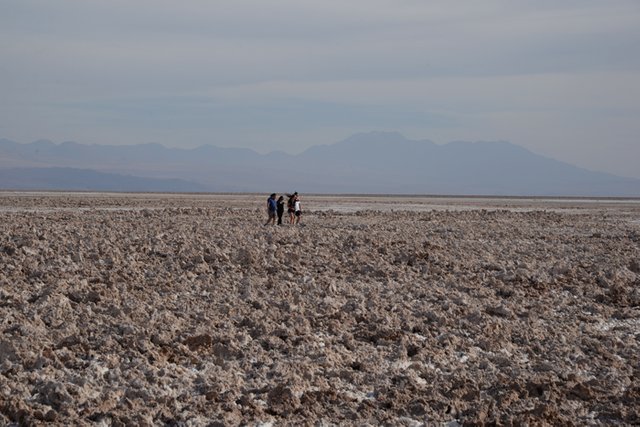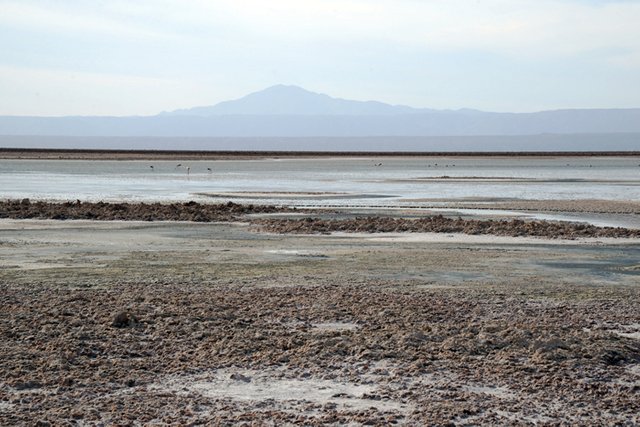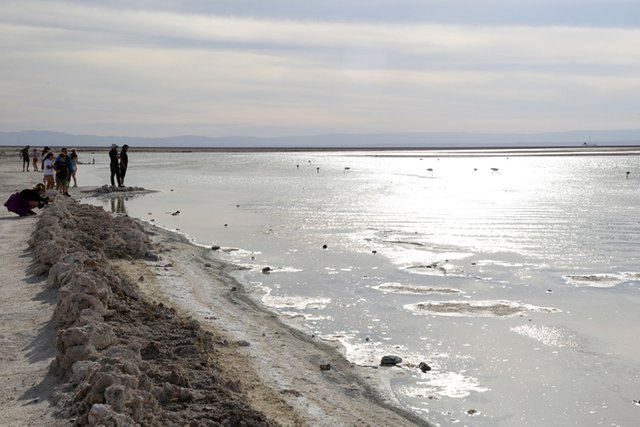 Many of the areas top attractions are found in Reserva Nacional Los Flamingos which encompasses seven geographical distinct sectors south, east and west of San Pedro de Atacama. Including the salt lake Laguna de Chaxa. After spending a whole day visiting the high altitude lakes we stopped to see the flamingos at Laguna de Chaxa. There is an entrance fee to be payed, a small shop and toilet facilities.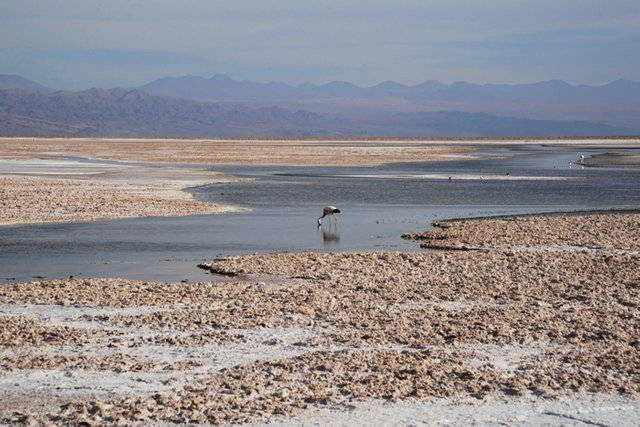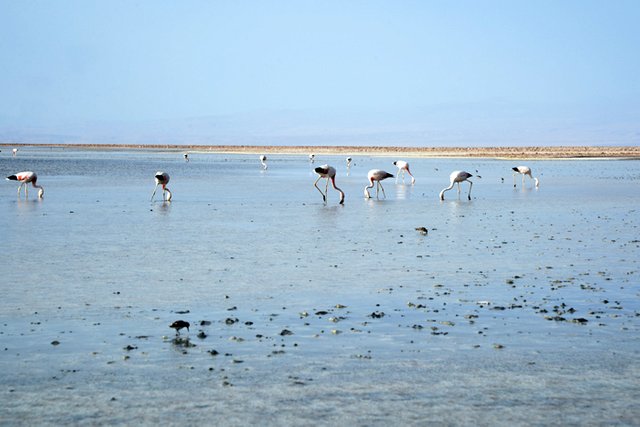 Laguna de Chaxa (Chaxa Lake) is a salt lake located on an elevation of 2.300 m. above sea level. On it's surface the salt crusts are visible. They are caused by the constant accumulation of crystals produced by the underground water evaporation of heavy saline load. It's only a short drive from San Pedro and easy to reach for a late afternoon stroll. Absolutely worth the trip.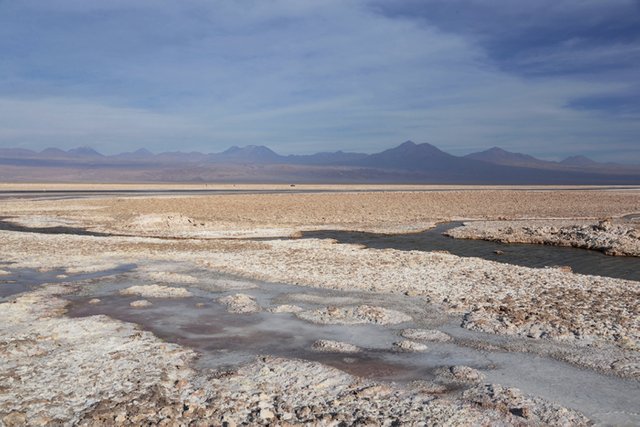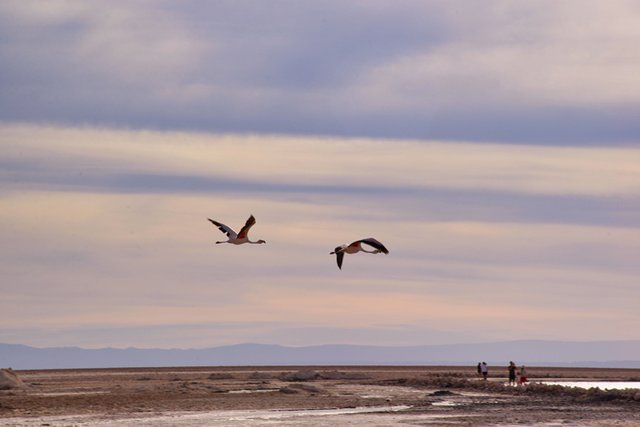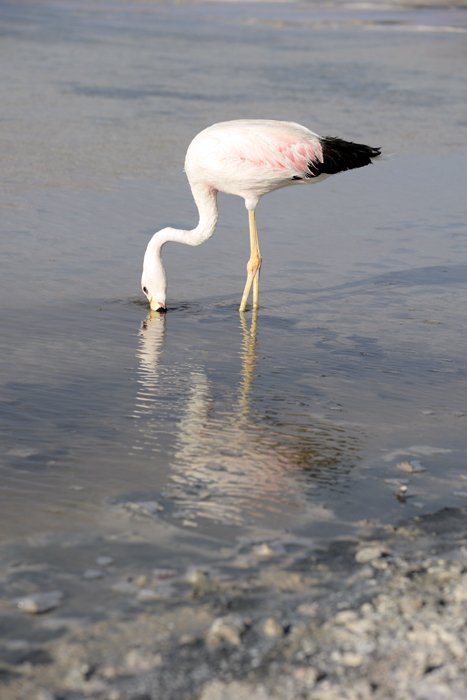 In the midst of these rough, lifeless crystals there is an oasis full of activity. Laguna Chaxa is the most accessible flamingo breeding site i the Atacama desert. We learned that the flamingos are sacred to the indigenous Andean people. Their feathers are used to perform certain rituals to Pachamama – Mother Earth.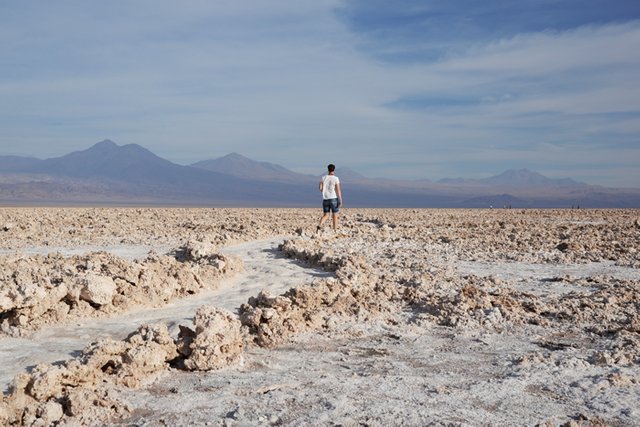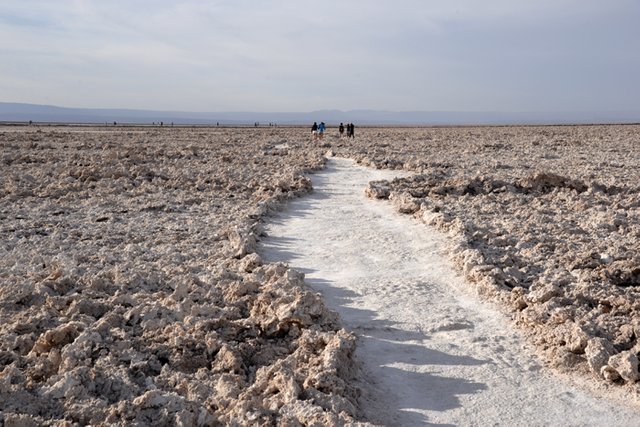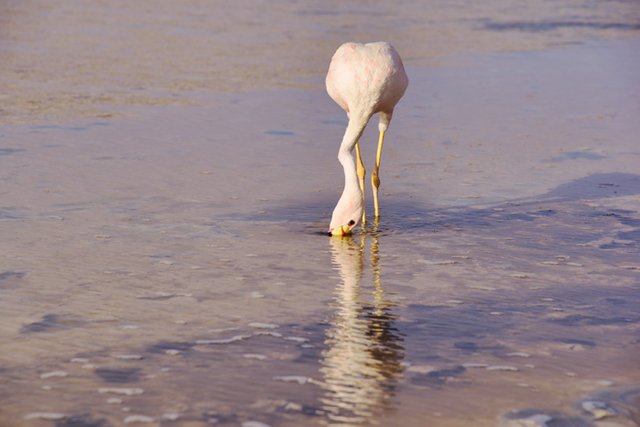 This is a place where you have to walk slowly to enjoy that spectacular surreal landscape. Looking to the horizon as the sun sets, the colors change. You can walk right next to a flamingo stalking around in the saline pools to catch some tiny crustaceans. They appear as a stark contrast of pink in the midst of all the whiteness. Also, to see the majestic flamingo in flight against a scenic background is a magnificent sight.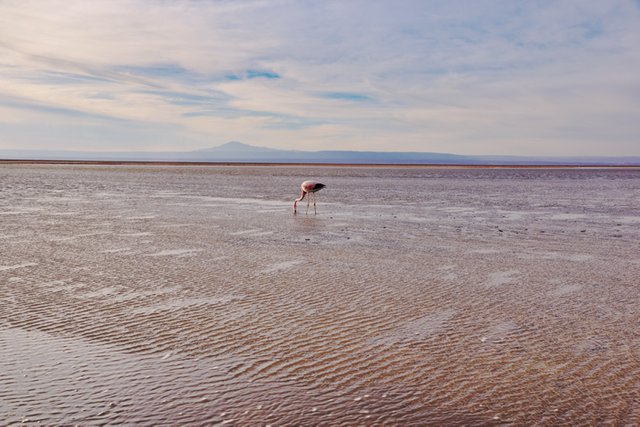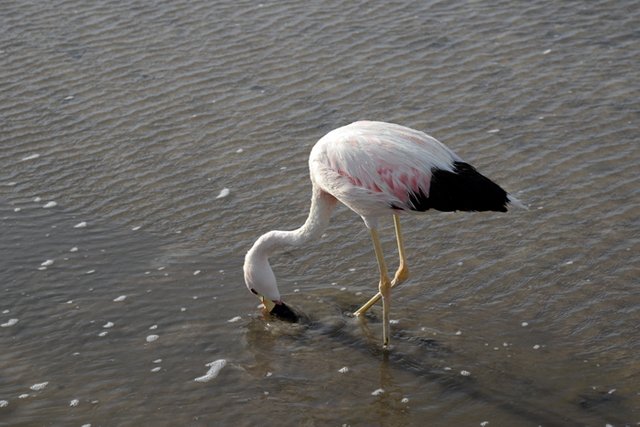 Signboards give information about the place. For instance, there are three flamingo species living in the Atacama Desert – the Andean, Chilean and the James flamingo. The information boards have photos, so one is able to recognize the different species. To see them here in the wild was an amazing sight.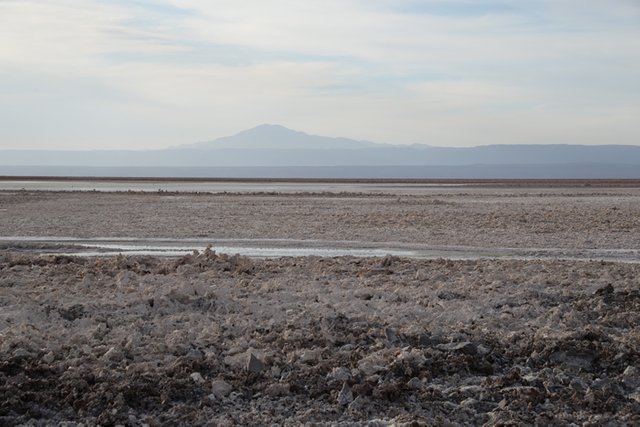 It was a great way to end a long day. Chile is a country which managed to overwhelm me with it's natural beauty and satisfied all my expectations.
Please do follow if you want to keep up with my next travel story. Any upvotes are hugely appreciated!