OneExBit - ONEX
All-in-One Crypto Trading App
Trade on all major cryptocurrency exchanges in one place.

No more juggling browser windows, even if you have multiple accounts on one exchange!
Buy your coins today and get ready for the crazy ride we are about to begin.
pre-sale is live on discord, only a few MN left, don't miss the chance to get some coins of the best project of 2019, Visit the website and use this Discord link - https://discord.gg/D9BrShP
https://oneexbit.com/
There are several people who have not yet realized the importance of crypto-currency for the global financial market. However, a party has already realized or is realizing.
Crypto-coins represent a true revolution in the process of buying and selling products and/or services nowadays. With just a few clicks and reduced costs, you can get goods from distant countries, with reduced costs. And best of all, without all the bureaucracy that existed before.
This is not surprising, because due to the decentralization of the cryptocurrency, it has become a very competitive differential for many companies, especially those that operate in the international market.
Want to know more about the importance of cryptocurrency in today's world? So keep reading this post and understand more about what these crypto-coins are and why they are considered so important these days.
What is OneExBit ?
OneExBit aims to make crypto trading more secure, efficient, and user-friendly. OneExBit already has a fully-functional trading terminal that integrates several popular exchanges using API. Apart from the trading functionality, the terminal offers useful graphs, trading history and statistics, and a highly intuitive, carefully designed interface.
The next step for OneExBit is a large-scale expansion of the terminal's functionality, paired with launching a masternode coin. New features will include intraexchange arbitrage bots, asset management services, social and mirror trading, compound order types, and a decentralized exchange. OneExBit will also keep adding new exchanges, with their total number expected to reach 40 by the end of 2019.
Thanks to the new features, OneExBit users will have a number of revenue sources at their disposal: manual and automatic trading, passive income from entrusting their assets to professional traders, masternode fees, arbitrage profits, and others. Thus, the terminal will become a perfect tool both for trading and for passive investments.
Try it right now on Windows and Mac
500+ successful traders are already using the app, with more members joining every day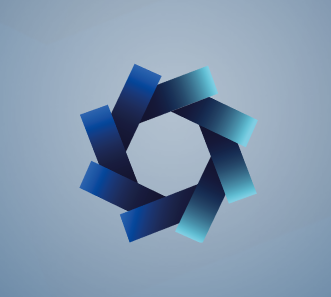 https://oneexbit.com/
Onex Coin info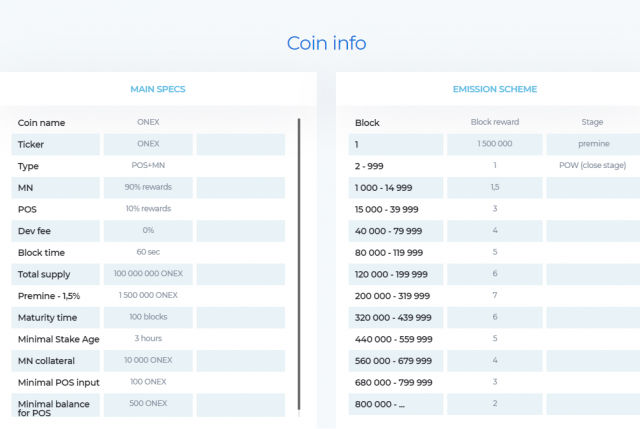 You may be wondering, what qualities lead to a cryptocurrency being a promising coin and an attractive investment opportunity. The answer to this question is not necessarily an easy one, nor the same for all people. Now I am not a broker, so you shouldn't take this as investment advice rather as my opinion on the matter.
The current fully functional version of OneExBit is offered for both Mac and Windows and is already used by over 500 traders.
The current release (as of March 2019 – information about the features added after the publication of the White Paper is available here (link)) offers the following features:
Remote access to 8 exchanges: Binance, Bitfinex, CryptoBridge DEX (data and trading operations): Poloniex, Bittrex, HitBTC, BitMEX - viewing mode (graphs, deals, orderbooks);
Opening and closing positions on all fully integrated exchanges within the OneExBit terminal – no need to use a browser for trading;
Fast switching between exchanges;
Vast range of tech analysis and forecasting tools; analysis results are saved even when the program is closed;
Limit and market orders;
Exchange rate graphs (available thanks to an integration with tradingview.com) with multiple display options;
Current orders displayed on a graph;
Orderbooks and last transactions;
Working without API keys (price and graph analysis);
Displaying the account balance, transaction history, a list of open orders, real-time order closure, last price, daily price change in %, daily highs and lows, daily trading volume (more types of data are added regularly).
:28: Advantages for traders
Working with multiple exchanges within a single interface;
Working simultaneously with an unlimited number of accounts;
Ease of use: the intuitive interface is suitable for beginner traders and amateur investors;
Speed; all orders are executed by the terminal, without the need to use a browser; it is possible to switch instantly between different accounts on the same exchange; exchange data is instantly sent to the terminal;
Risk diversification thanks to trading on several large exchanges;
Many sources of income compared to trading on a traditional crypto exchange;
Security – all the data received from a user's exchange accounts is processed locally on the user's computer;
Stability: the app works and processes orders smoothly even during periods of high volatility and crises on the market;
Tech Support – the button for contacting tech support is available from the terminal window;
Additional profits from strong price fluctuations:
a) If the price of an asset falls sharply, the user can sell it through the terminal in just a few seconds, before the information about the fall reaches other exchange participants; in case of interexchange arbitrage and using automated trading algorithms (under development) – the trader can buy an asset at the lowest price on one exchange and almost instantly sell it for a higher price on a different exchange;
b) Bot trading: a specially built intraexchange bot (under development) will track exchange rates and carry out trading transactions, ensuring a moderate but stable daily profit;
c) Margin trading (under development): traders can borrow funds from exchanges. Doing this in the terminal maximizes the available choice of leverage sizes;
d) Mirror trading (copying the deals made by experienced traders), as well as copying one's own orders on several accounts (under development);
e) Passive income from managed asset accounts (under development); in order to minimize the risk of fraud, it will be possible to have one's assets managed by other exchange users but not by outside "professional" managers.
This is just the begining, please cheack all official Links of this amazing Project.
Official Links
Discord Server: https://discord.gg/D9BrShP
Website: https://oneexbit.com/
Youtube: https://www.youtube.com/c/OneExBit
Facebook: https://facebook.com/onex.bit.5
Twitter: https://twitter.com/Oneexbit1?lang=en
GitHub: https://github.com/oneexbit
Medium: https://medium.com/@smmonex
Reddit: https://reddit.com/user/smmoneexbit
BitcoinTalk: https://bitcointalk.org/index.php?topic=5129693.new#new
Bounty: https://bitcointalk.org/index.php?topic=5138520
Telegram: https://t.me/oneexbit
Block Explorer: https: http://explorer.oneexbit.com/
Wallet Download: https://github.com/oneexbit/onex-core/releases/tag/v2.2.1
White Paper: https://drive.google.com/file/d/1bbd0TmQWtu2UDtbqGCaUHzlIcnI0Q8nU/view
Roadmap: https://oneexbit.com/#RoadMap