MATIC may gain additional downside momentum in case it manages to settle below the $2.00 level.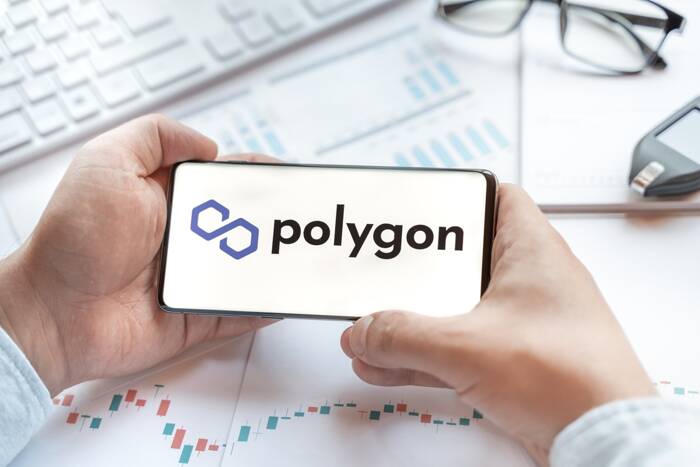 MATIC is trying to rebound after the recent pullback, but the technical picture looks dangerous despite recent positive developments on the fundamental front.
MATIC Failed To Move HigherDespite Positive Catalysts
On January 18, EIP-1559 upgrade went live on the Polygon network. The network has also attracted almost 500,000 daily active users, and its popularity continued to grow.
However, these positive catalysts failed to provide enough support to MATIC as crypto markets found themselves under pressure due to rising Treasury yields.
The world's leading cryptocurrency, Bitcoin, has been recently stuck in the $41,000 – $44,000 range, and smaller cryptos kept moving lower, pushing the world's total crypto market cap below the psychologically important $2 trillion level.
Classic Head And Shoulders Pattern On The Chart

On the daily chart, we can see that MATIC has developed a classic head and shoulders pattern. This pattern occurs when a financial instrument has three local peaks, and the second one is the highest.
Here, we can see that "shoulders" have occurred at roughly the same levels, so it is very easy to recognize the pattern. The head and shoulders pattern indicates that there is a growing risk of a trend reversal.
In case MATIC manages to settle below the nearest support level at $2.00, it will head towards the next support which is located near recent lows at $1.90. A successful test of this support level will open the way to the test of the support at $1.83.
On the upside, the nearest resistance level for MATIC is located at $2.15. A move above this level will push MATIC towards the resistance at the 50 EMA near $2.20. A successful test of the resistance at the 50 EMA will open the way to the test of the next resistance level at the 20 EMA near $2.24.
From a big picture point of view, MATIC needs to get to the test of the recent highs near $2.45 to destroy the head and shoulders pattern and have a chance to gain additional upside momentum that could push it back to December 2021 highs.