Maker (MKR), the second biggest DeFi protocol in the crypto market saw over 5% gains leading the way for market recovery of DeFi tokens.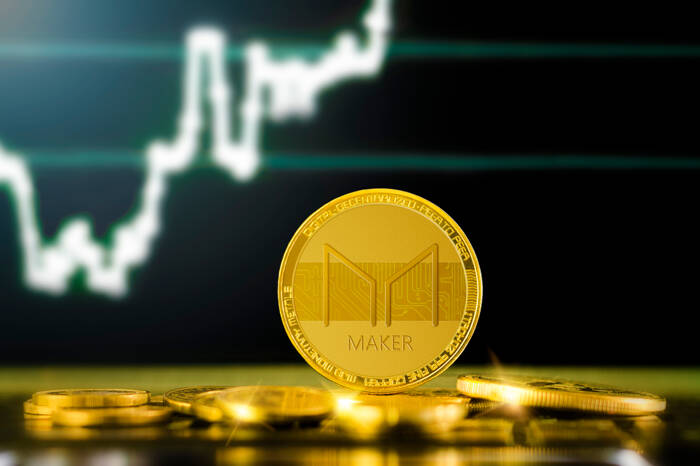 With the market on the cusp of recovery as Bitcoin finally established itself above the $36,000 mark some altcoins seemed to be gaining momentum. Maker (MKR), the second biggest DeFi protocol in the crypto market had a lot of eyes on it. The altcoin's over 5% gains at the time of writing made the market participants optimistic about Maker and DeFi tokens in general, especially after the recent choppy price action in the larger market.
Maker Posting Gains
Over the last week, Maker tested the lower $1614 mark which was last seen in February 2021. In May last year, MKR made a new all-time high of $6,247.16, but the asset was down 69.49% from its ATH at press time.

Maker tested the lower $1760 support| Trading View | FXempire
While the token's gains in the first two quarters of 2021 were commendable the last week's losses have put close to 36% of Maker HODLers in loss or 'Out of the Money' as per data from Into The Block. That said, despite MKR's close to 15% gains in the last two days, the larger sentiment for the coin was still largely bearish. 
DeFi Tokens to Fuel Recovery?
DeFi tokens like Fantom, Aave, The Graph, and Maker were the first to note recovery as BTC charted close to 2% gains. Notably, Fantom was one of the top gainers in the top 100 coins by market cap and noted over 10% gains. On the other hand, AAVE and The Graph noted 2% and 3.8% gains and Loopring was up 12.36% on the daily chart. 
That said, the total value locked in DeFi protocols had fallen by 2.8% and stood at $195.78 billion at press time. Additionally, looking at MKR's TVL in DeFi, the same had dropped to $15.08 billion from $17.17 billion a week ago. Notably, MKR's TVL in DeFi reached an all-time high of $19.9 billion on December 1 when MKR was valued at $3030.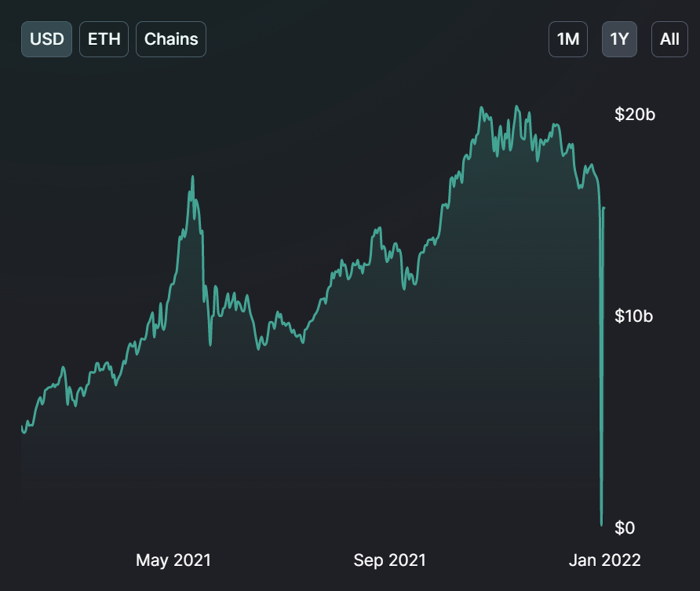 Maker TVL | Source: Defilama
While on the short-term MKR's RSI had recovered alongside price, another price pullback can be expected if Bitcoin makes a u-turn shortly.
For Maker, the next lower price level remains at the $1300 mark while the next bullish price levels would be at the crucial resistances established at the $2240 and $2500 mark. At press time, MKR oscillated at the $1,905.76 mark noting just over 5% daily gains.