Bitcoin is down by more than 30% from all-time highs, but it remains to be seen whether it is ready for a rebound in a rising rate environment.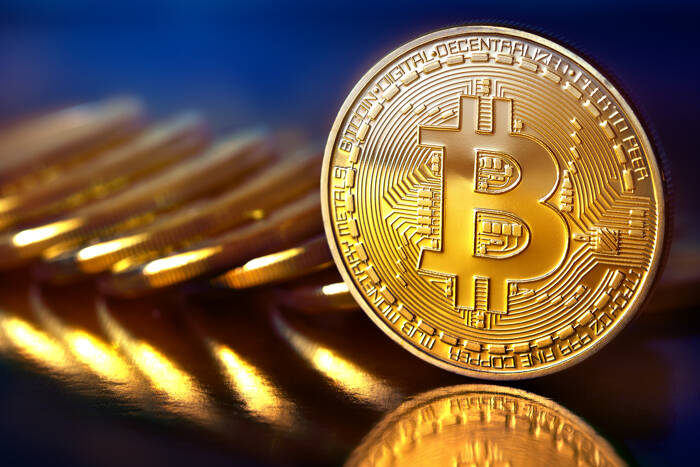 Higher Yields Put Pressure On Bitcoin
Bitcoin has recently made another attempt to settle below the key support level at $45,500 while other leading coins remained under pressure.
It looks that the recent rise in Treasury yields has put material pressure on crypto markets. The rally in yields was broad-based, and the yield of 30-year Treasuries managed to get back above 2.00%. Back at the beginning of December, the yield of 30-year Treasuries made an attempt to settle below the 1.70% level, so the recent increase in yields was significant.
Interestingly, higher yields failed to put pressure on other riskier asset classes like growth stocks, and S&P 500 finished yesterday's trading session near all-time highs, led by Tesla, Amazon and Apple.
At this point, there are two main scenarios for Bitcoin. The world's leading cryptocurrency, which is down by more than 30% from highs that were reached back in November 2021, may catch up with other riskier assets and get back above the important $50,000 level.
The second scenario implies that rising yields will deal more damage to the crypto market. In this case, Bitcoin will move below the support at $46,500 and head towards the $40,000 level.
Support At $45,500 Stays Strong, For Now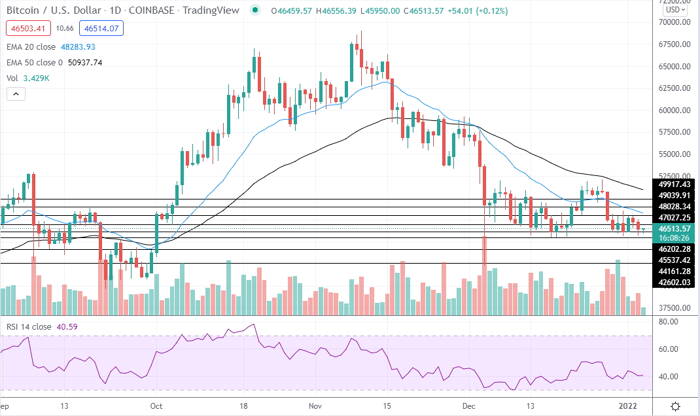 Bitcoin has once again received support near $45,500 and is currently trying to rebound. In recent trading sessions, Bitcoin has been stuck between the support at $45,500 and the resistance at $48,000.
If Bitcoin manages to get out of this consolidation and gets above the 20 EMA which is located near $48,000, it will have a good chance to gain upside momentum and move towards the $50,000 level.
On the support side, a move below $45,500 would crash bulls' hopes for any rebound in the near term. In this scenario, Bitcoin will likely gain material downside momentum, which will also put pressure on other leading coins like Ethereum and Binance Coin.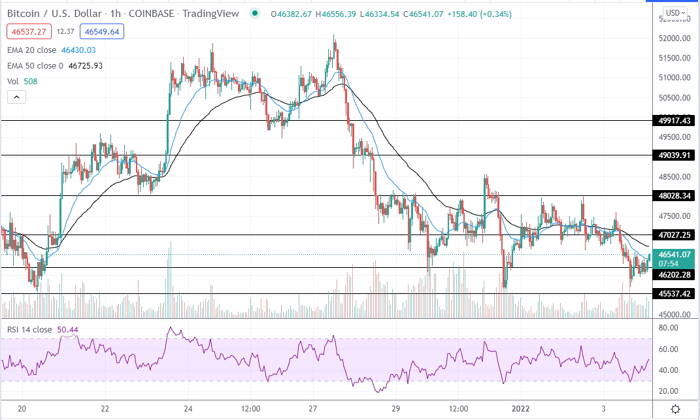 Taking a look at H1 chart, we can see that Bitcoin is trying to settle back above $46,500. RSI remains in the moderate territory, so Bitcoin has a decent chance to gain more upside momentum in the near term. If this attempt is not successful, Bitcoin will get back towards the support at $45,500, which may be followed by a move below this level.