The cryptocurrency market is going through a recovery phase at the moment, with Bitcoin dropping below the $60k psychological level earlier today.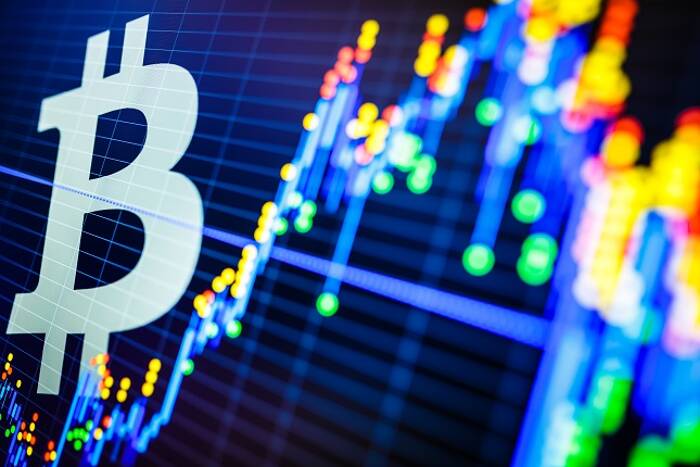 The cryptocurrency market faces a correction period as Bitcoin and other leading cryptocurrencies lose more than 3% of their values.
BTC Drops Below $60k
The cryptocurrency market has been having an excellent time since the start of the month. The prices of most cryptocurrencies have rallied from their previous lows. Thanks to the recent rally, Bitcoin reached a new all-time high above $67,000 per coin.
Bitcoin's previous all-time high was achieved in April 2021. Since then, the cryptocurrency had been underperforming, dropping below the $30k region at some point in the second quarter. However, the market started to recover towards the end of the third quarter, with Bitcoin rallying past the $60k level a few weeks ago.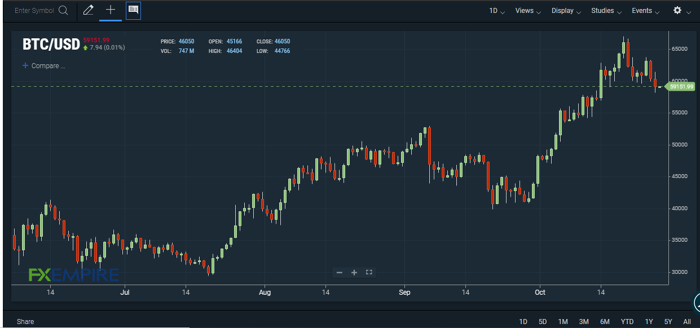 BTC/USD chart. Source: FXEMPIRE


BTC went on to reach a new all-time high of $67,200 last week. However, the market has slightly corrected since then. At the time of writing, BTC is down by 6.58% over the past 24 hours, and it is now trading just below the $59k level.
This is the first time Bitcoin is dropping below the $60k level in the past two weeks. However, it could bounce back and reclaim the $60,000 psychological point again if the bulls regain control of the market. Market participants still expect Bitcoin to reach the $100k mark before the end of the year as they are confident that the Bull Run will continue for much longer.
Altcoins Are Also Underperforming
The correction is across the board as altcoins are also underperforming. Ether, the leading altcoin, was heading towards a new all-time high earlier this week, but it has now lost the $4,000 support level. ETH is down by 5% over the past 24 hours and is now trading at $3,994 per coin.
Binance Coin (BNB) retains the third spot in the market, but its value is down by more than 7%, and it is now trading at $450. The other leading altcoins, including Solana (SOL), Cardano (ADA), Polkadot (DOT), XRP and Dogecoin (DOGE), are all down by more than 5% over the past 24 hours.