At the start of the season, a lot of talking points and questions were raised concerning Lampard's appointment as the new Chelsea manager, and also how Chelsea would cope with the transfer ban issue. Nevertheless, the transfer ban seems to not be a huge problem for them at the moment as they have recalled quite a number of quality players on loan which are looking like new signings for them so far.
Frank Lampard and Chelsea have endured a difficult start this season, the past 4 games played so far, have seen Chelsea faced with ups and downs, securing only 1 win. Their last game against Sheff United at the bridge was a pretty disappointing result for them yet again at home, as they are still yet to win their first home game this season. Even though results haven't really gone Chelsea's way as they would have hoped for, there are still a lot of positive vibes in and around the club and lots of quality options available for Frank Lampard to choose from.
The midfield positions seem to be Chelsea's strongest area at the moment. They have so many good options in midfield and could argue to have one of the strongest midfield in the premier league when it comes to individual talents. With a lot of quality options in the midfield and the limited positions available, it means that some players will definitely be left out of the starting 11. While this is a good thing for managers as it could lead to healthy competitions, it could also be a very difficult dilemma and headache for the manager as making the right decision and keeping all the players happy and hungry to play will most likely be very tricky.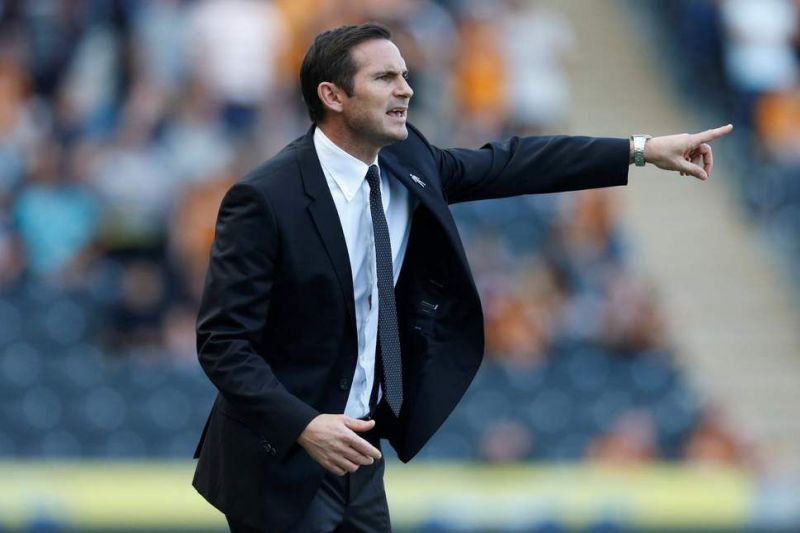 Image Source
Lampard has made use of various formations since he kicked off his first game in charge as the Chelsea manager, but have struggled to find his strongest formation. He has made use of a 4-2-3-1 and a 4-3-3 so far this season but has also experimented with a 4-4-2 diamond in pre-season. While the 4-2-3-1 and 4-3-3 formations look like the preferred options at the moment, the 4-4-2 diamond seems to be the only formation that can accommodate a number of the quality midfielders in their strongest positions. Even though the 4-2-3-1 and the 4-3-3 formations haven't yielded the kind of result they would have hoped for, the players look more comfortable in these formations as they are more used to playing in a 3-man midfield.
Chelsea currently have the likes of Kante, Jorginho, Kovacic, Loftus-Cheek, Barkley, Mount all fighting for essentially 3 spots in the first 11. This means that the bench is certain for some players depending on the manager's decision before the game.
This is a big headache for Frank Lampard as he has to make the right decision on the players for the starting 11, if all the players are available. While one might think that there are a few players who might have a secured spot in the team, deciding which player to use could be a tough decision to make especially when all the available options are all performing at a high level. At the moment, Loftus-Cheek and Kante are currently not available due to their different recovery status, it will be interesting to see what Lampard does when the whole team is complete and the players are all 100% match-ready. This post can also be found on my scorum blog
What do you think of the Chelsea midfield options when every player is available?
Header Image Source