Coming up today is the biggest match of this weekend, the premier league matchday 2 action. Man City who began their season with the annihilation of West Ham, will be hosting Spurs as they both battle it out in matchday 2 action.
Man City are already looking very good at the moment, their opening premier league match thrashing of West Ham showed how hungry this Man City team are to wanting to achieve more than they did last season. Tomorrow's game against Spurs will be a huge test for them at home. They are going into this game as favourites and will be aiming to get an all-important win against potential rival this season.
In terms of formation and possible tactics for this game, Pep will most likely setup in his preferred 4-3-3 formation. His idea of football will always be to keep possession of the ball and try to create as many chances as possible through clever movements and passes.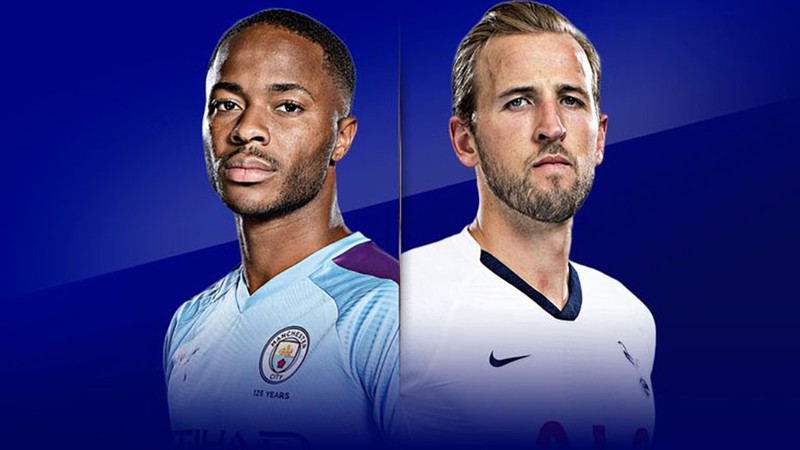 Image Source
Spurs much like Man City, are also looking to do better than what they did last season. Reaching the champions league final was a historic moment for them, and they will be aiming to build on that success and do more great things this season. Their opening premier league game against newly-promoted Aston Villa was a tricky one for them, however, they got the job done and will be hoping to record another win at the Etihad later tomorrow.
In terms of formations and possible tactics, Spurs will most likely setup in a 4-1-2-1-2 formation like they did most times last season, or a 4-2-3-1 formation. They are a very good team when it comes to quick counter-attacks which will be one of their main strategies against City since Man City will most likely have more of the ball at home.
A very exciting and much-anticipated fixture this is between two top teams who are known for their attacking style of play. It will be great to see how they perform in this fixture, as both team will want to come out on top, even though we are still very early into the season, a result in this big game could go a long way. This post can also be found on my scorum blog
What do you think will be the outcome of this fixture?