As usual, we are still on transfer talks, rumours and speculations flying around. At this present lockdown situations, it is understandable why a lot of talks are currently going on concerning players and their transfers for next season.
As we all know, Chelsea are in search for a striker to compete with Tammy Abraham, as the likes of Giroud and Batshuayi are looking very likely to be heading for exit next season. Giroud who has won the hearts of the Chelsea fans for his tremendous contributions each time he is called upon, and is currently regarded by many as the best target man in the world at the moment, might not be with the Blues next season, even though some section of the Chelsea fans still wants him to stay. Batshuayi on the other hand, hasn't really been favoured by any manager that has taken charge of Chelsea ever since he joined the club. This season has seen Batsuayi receive a lot of criticism for some of his poor performances and not being suited to Lampard's style of play. This has caused a good number of Chelsea fans to lose faith in him as the striker to compete with Abraham and take Chelsea to the next level.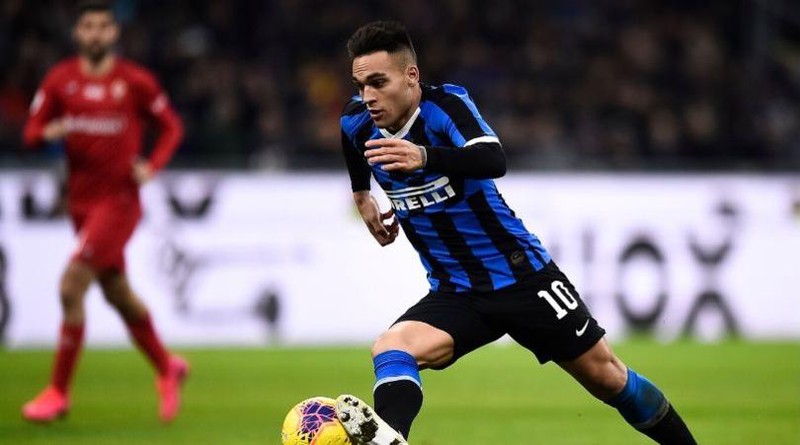 Image Source
According to reports from different sources, Chelsea are keeping a close eye on Lautaro Martinez of Inter Milan and are monitoring the player as a player who can bolster this current Chelsea team with his fantastic qualities. These reports, as usual, has raised a lot of talking points in the Chelsea fanbase.
For me, I think Lautaro Martinez is a top-quality striker, a type of striker mould that Chelsea needs. Martinez is still a very young player with a lot of qualities and has a similar playing style to Man City's Aguero. Over the years, Chelsea have been used to out and out strikers or target men, but with the addition of Martinez to the team, he will offer something different in terms of style of player and his characteristics. While his price tag might be close or even over 111 million, I think Chelsea should seriously go for this player, as it means that they will have so many variations in the way they play and how they approach stubborn teams to breakdown. This post can also be found on my scorum blog
What do you think of this Chelsea news?