When it comes to a team who have shown absolute patience and have believed in the process, then Liverpool is definitely one of the teams. Over the past 4 seasons, the Reds have not only established themselves as one of the best teams in the premier league but have gone on to become arguably the best team in Europe at large currently. They have won so many champions league trophies as a club which also includes their recent success in the UCL last season. However, even with all their UCL trophies in their cabinet, they were still not happy as they were probably the only team to win the UCL without domestic league success.
The premier league title was the only major trophy that wasn't to be found in their trophy cabinet. Not any more as this season they have finally crossed the finished line to secure their first-ever premier league title win in their history. They came close to winning it last season but Man City proved too good for them and narrowly edged them with a single point. Winning the champions league and the premier league a year after have shown that patience and trust in the manager and the process actually pays. Even though the whole coronavirus issues wanted to put a sour taste in their mouth, they managed to take the positives from it as they look to continue in the right direction.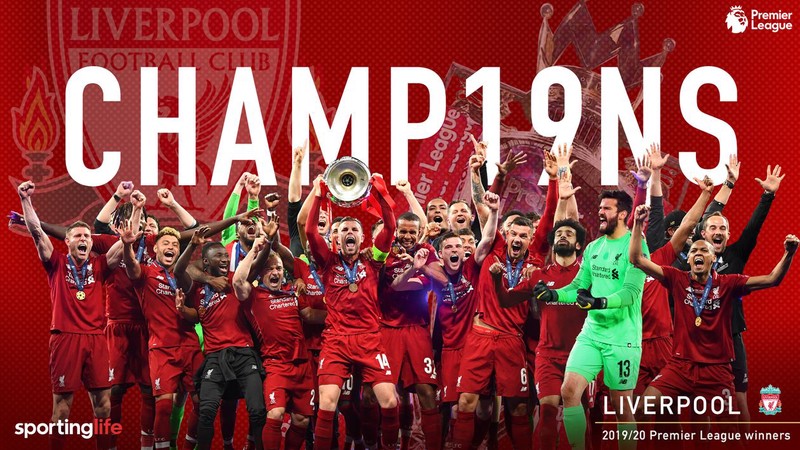 Image Source
Based on how far they went last season, and how they finally won their first league title this season with so many points in-between them and Man City, lots of talking points have surfaced whether they are able to repeat the same thing next season to win back to back premier league titles… for me, I think at the moment, and the way Liverpool have performed for the most parts this season, it is logical to put them as favourites to win the premier league again next season. However, whether they will do it again still remains a probability as many teams like Chelsea and Man United are seriously reinforcing for next season which will obviously make next season even more competitive than ever. But if I am to give my opinion, I would say that Liverpool might edge it next season, they might not win the league with clear points difference like they did this season, but they might have more firepower and stamina to edge ever other teams in the premier league. Nonetheless, we are all anticipating next season and with the top signings, teams are making, most especially Chelsea, so many excitements to come in the premier league next season.
Do you think the Reds can go all the way again next season to win their second premier league title?