After the recent MakerDAO incident, I thought about EOS and why and how it could take over the DeFi market. EOS is without a doubt better fit for DeFi than most other blockchains.
Because it scales
What we have
Here are the projects I know about and follow. Not all, but certainly the most prominent.
EOSDT
The first stablecoin on EOS. They do actually pretty well in the current storm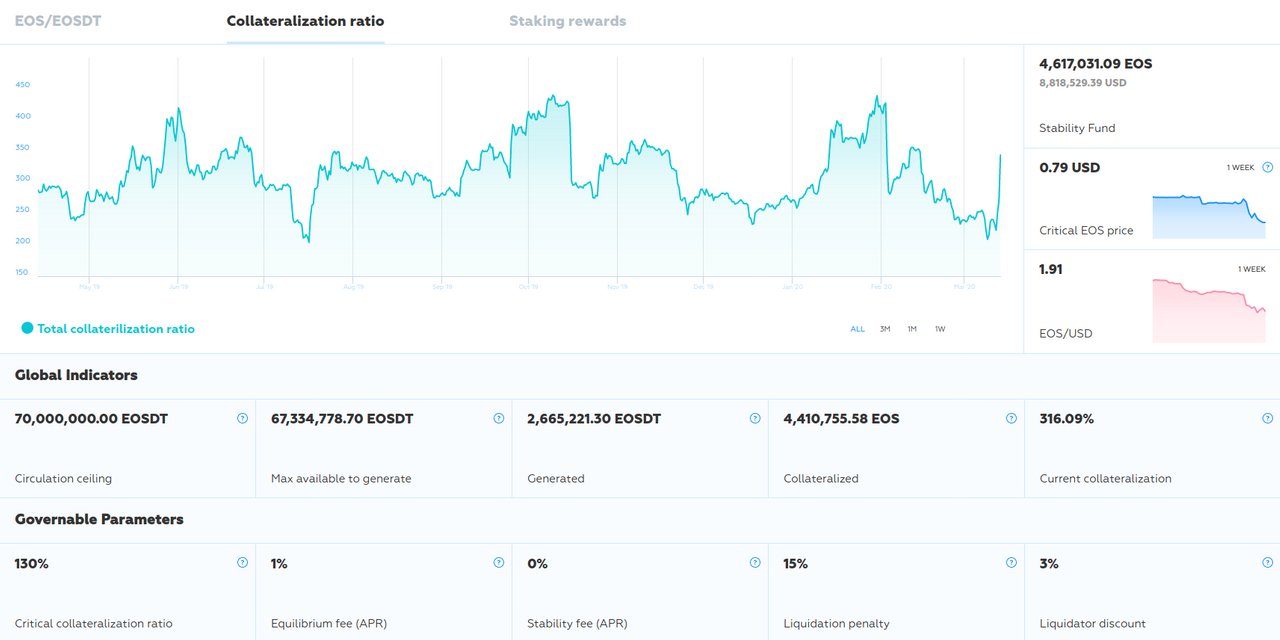 Source: https://monitor.eosdt.com/en/dashboard
USD based stablecoin, you can loosely compare it to DAI/MakerDAO.
DYOR: https://eosdt.com/en
Vigor
Another stablecoin on EOS, currently in testnet. Launch AFAIK Q1 2020.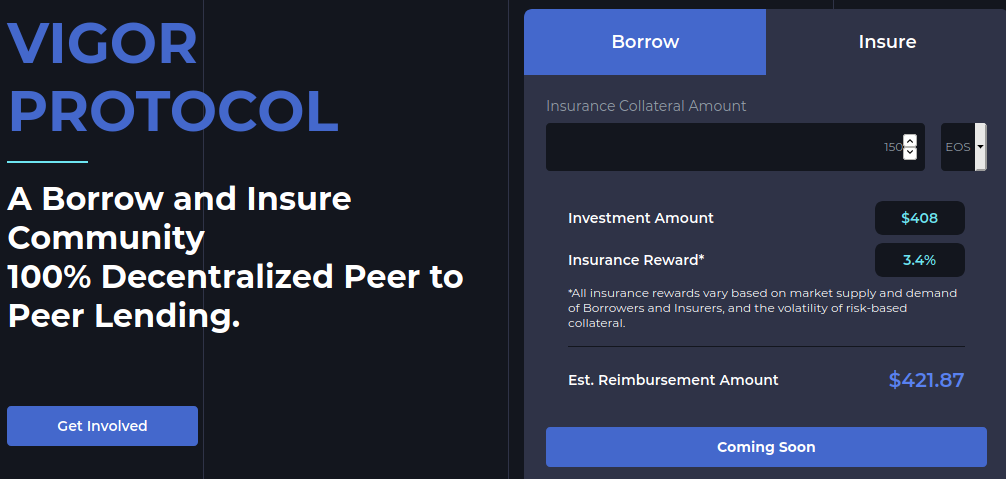 Source: https://vigor.ai/
Testnet: https://app.vigor.ai
The system needs to proof itself before I can recommend it.
DYOR: https://vigor.ai
Acueos
This is the compound.finance of EOS.
Not a lot users/known... yet.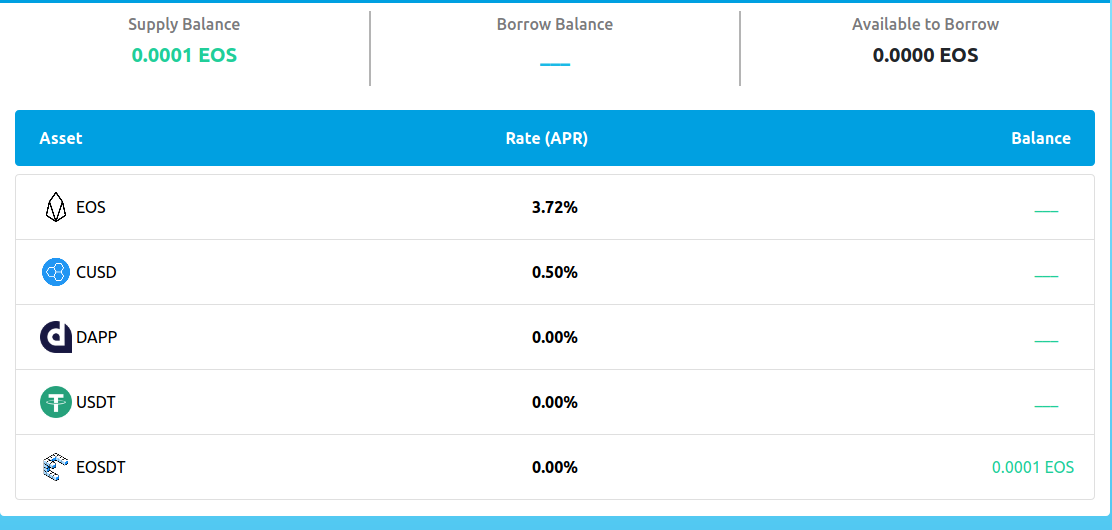 Source: https://acueos.io/App
DYOR: https://acueos.io
Bancor
Bancor is available for EOS, and there are nice, custom frontends for it.

Source: https://xnation.io/eos
DYOR: https://xnation.io/eos
YOLO
YOLO wants to be the kyber.network on EOS. Unfortunately, there are not a lot of tokens on it, and the rates are... let's call it sub-optimal.

Source: https://yoloswap.com/swap/eos-eosdt
DYOR: https://yoloswap.com/
REX
Unique and pretty awesome. I doubt I need to explain more about it at this point.
Check it out: https://bloks.io/rex
What's missing
If EOSDT and Vigor end up being resistant to market crashes, not a lot is missing.
UNISWAP PLEASE
Uniswap, and connected front ends, are one of the best things that keep ETH alive in my opinion.
You can earn by adding liquidity, to any token pair (listed or not), and exchange is super easy and fast.
This is desperately needed.
What if the Dollar collapses?
This is not a doomsday/conspiracy scenario, right? Right.
I'm missing Ampleforth either migrating/crossing to EOS, or a copy of them. It's a very unique, very interesting model that is stable even when the USD collapses.
Open a bottle of wine and enjoy the whitepaper: https://www.ampleforth.org/
What do you think is missing for EOS to become DeFi no. 1? Did I miss any crucial project?
---


ROLL THE DICE! Click Here GOOD LUCK!