Hello everyone!! 
Do you like rom-coms? Well, most people do, and I myself am a sucker for them. Especially if it is light-hearted and can make your heart all fluffy at moments. Today I am taking the pleasure of introducing you the series "The Kawai Complex Guide to Manors and Hostel Behavior". The series is all so sparkly and bright, and the whole cast of characters is really charming.
!! Slight Spoilers Included !!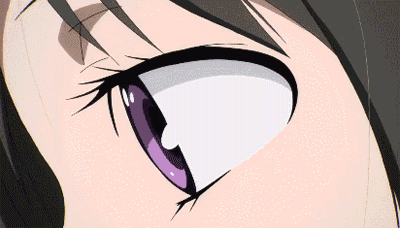 I have watched this one long back, but it is special enough that I haven't forgotten about it. It is hard to find a series where the side characters are not really side characters and bring something into the series.
Plot
Oh! We have a lot of that… ( ͡° ͜ʖ ͡°)
Just kidding~ Guy moves into a dorm. Finds a sweet senpai and gets a crush. Generic right? At the back of your mind, you might be thinking, "God! That sounds boring". But, I assure you, it is definitely not. The cast of characters is one to fall in love with, and they make the story so very colorful and interesting. You will begin to see how deeply the dorm mates care for each other. And soon enough, you'll feel like you're one of the dorm mates.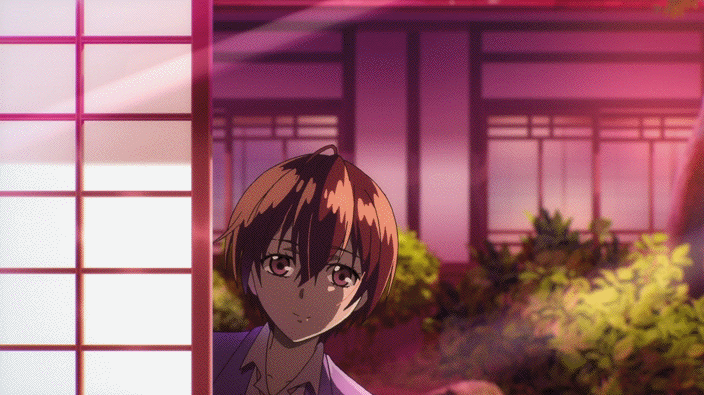 Characters
The characters are really the main focus here rather than the plot. Not to say that the plot is bland, as there are more than a few quirks here that make the series memorable. I'll be focusing on the main pair here and leave the rest of the characters as a sort of suspense for you to discover.
I realized once again that my life is stuck on hard mode.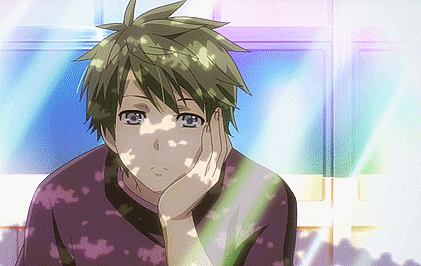 On watching him in this series. The only feeling you'll be bound to get is "How can a character be so damn hella nice?". Due to fate or whatever reason, he ends up having to deal with people with odd characteristics. And, I really mean always. Instead of lamenting over it, he decides to push through and pull the person along with him without ever abandoning them. I rooted for him so hard throughout the entire series, and you probably will as well. He is caring, considerate and looks out for others around no matter what it ends up bringing back to him.
Even though I don't mind being alone, I don't want others to think I'm lonely.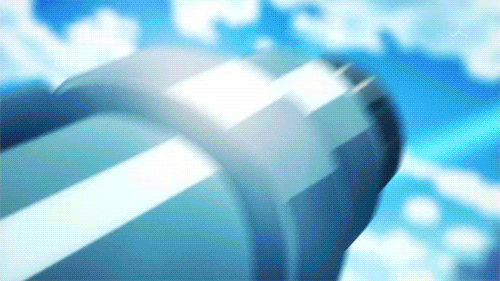 Calm, collected and cool-headed. At least that is what her character gives the impression of at first. But, in reality, she is a very shy introvert who loves books more than anything else. Well, costumes come close to the second place. But, not as much as "Marin" if you know who I am talking about. And, she is so damn adorable and even if it doesn't look like it at first, she really cares for those close to her. Throughout the series, your heart might go "Aww~" because of her and her character development with Usa is really sweet to watch.
Art & Music
The entire series is a big eye candy. You could watch it over and over again and still get mesmerized in how beautifully the art is done.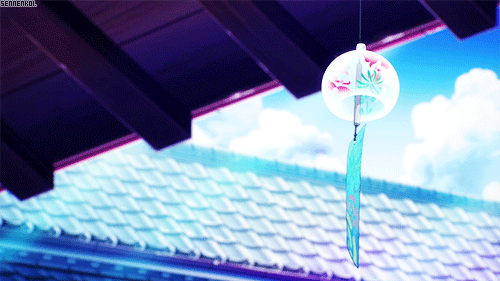 The beautiful tassels of sunlight, the time-lapse sceneries of day to night, the crystal eyes of the characters. I couldn't have enough of them. And the music was so well suited to the entire feel of the series. I was unable to skip the op and ed for many episodes, and even kept it as my phone ringtone for a few too many months.
Overall
It is a warm, welcoming series that will make you feel like you are living with them in the same dorm. It might make you feel a bit lonely when the series ends, but that is a curse that comes with all good series. This definitely worth a watch and so many rewatches if you end up falling in love with it just as I did. A whole good package of funny goofy moments, lovely heat warming moments and clumsy romantic moments. You are in for a super sweet ride if you decide to watch it, and I can certainly say it will be worth your time.
See you in the next one!! Enjoy!!