As I walked Melvin this morning thinking about what to write for my second post on Hive it struck me that I already have the content... Judging by the response to my introductory post and some of the comments about those pictures it feels pretty natural to continue taking and posting pictures of our adventures on our daily jaunt around our beautiful 9 acres of Vermont greenery.
I decided I would post another selection of pictures I have taken over the course of the last few years with a brief backstory behind each one. All of them are taken by me or my wife, most of them here on our property or close by.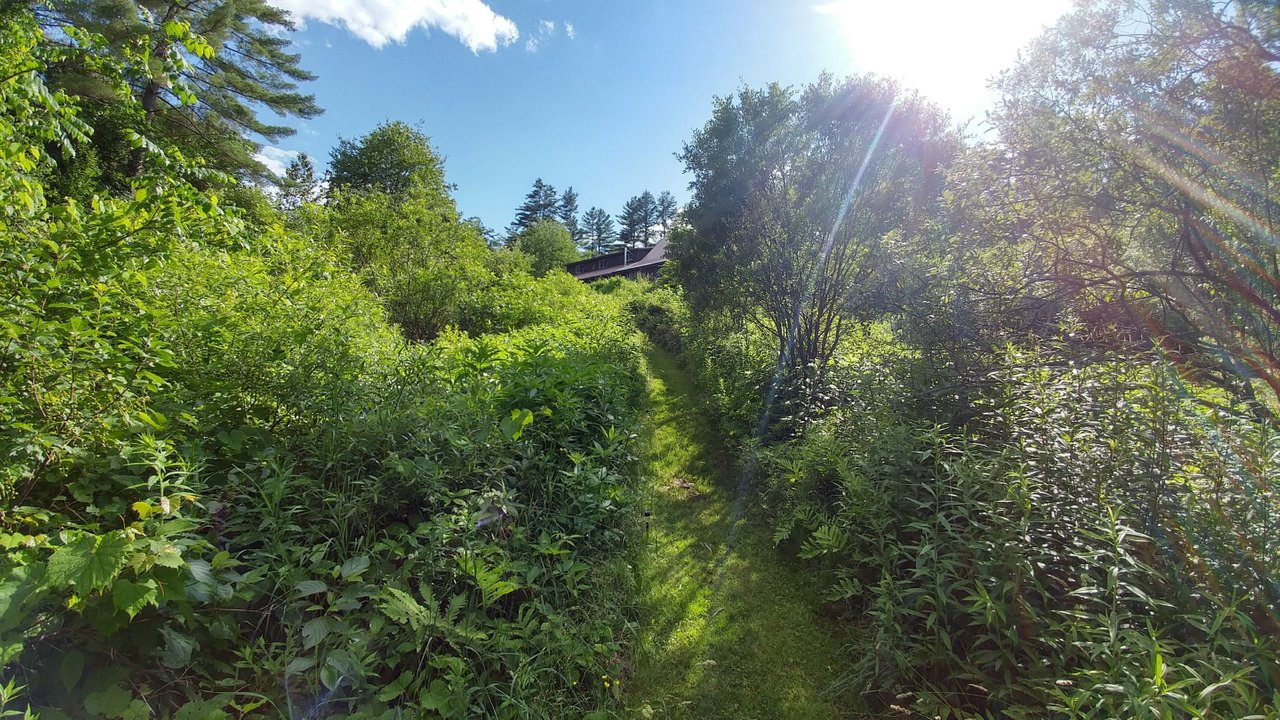 This first pic is from the first day we viewed our house before we bought it 4 years ago. We were awestruck by the lushness of the property! We had already viewed the inside of the house and were hesitant, but walking around the 9 acres of field, marsh and riverbank sealed the deal for us. We spent far longer wandering around outside than we did on the inside of the house. As we walked back up from the field to leave I couldn't resist snapping this picture of the house peaking out amongst the trees and bushes!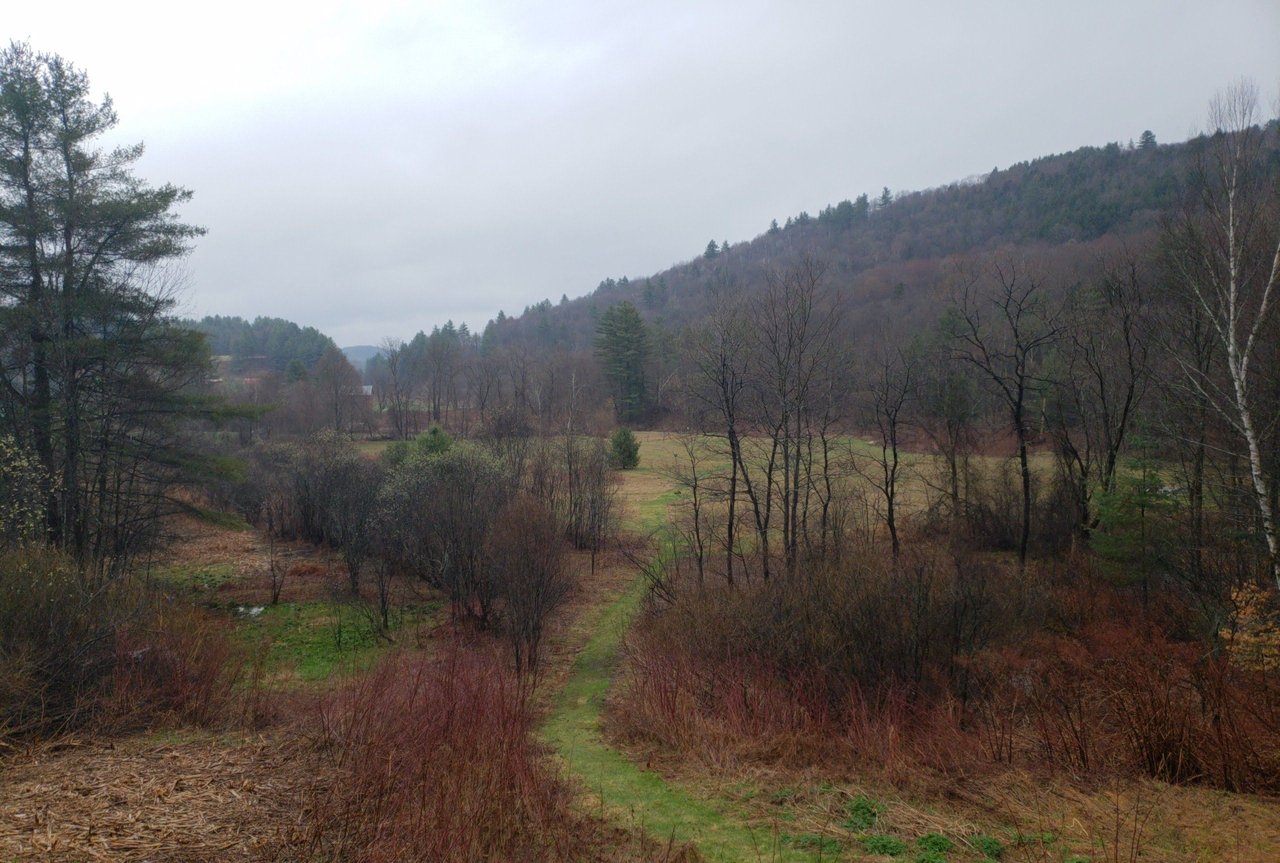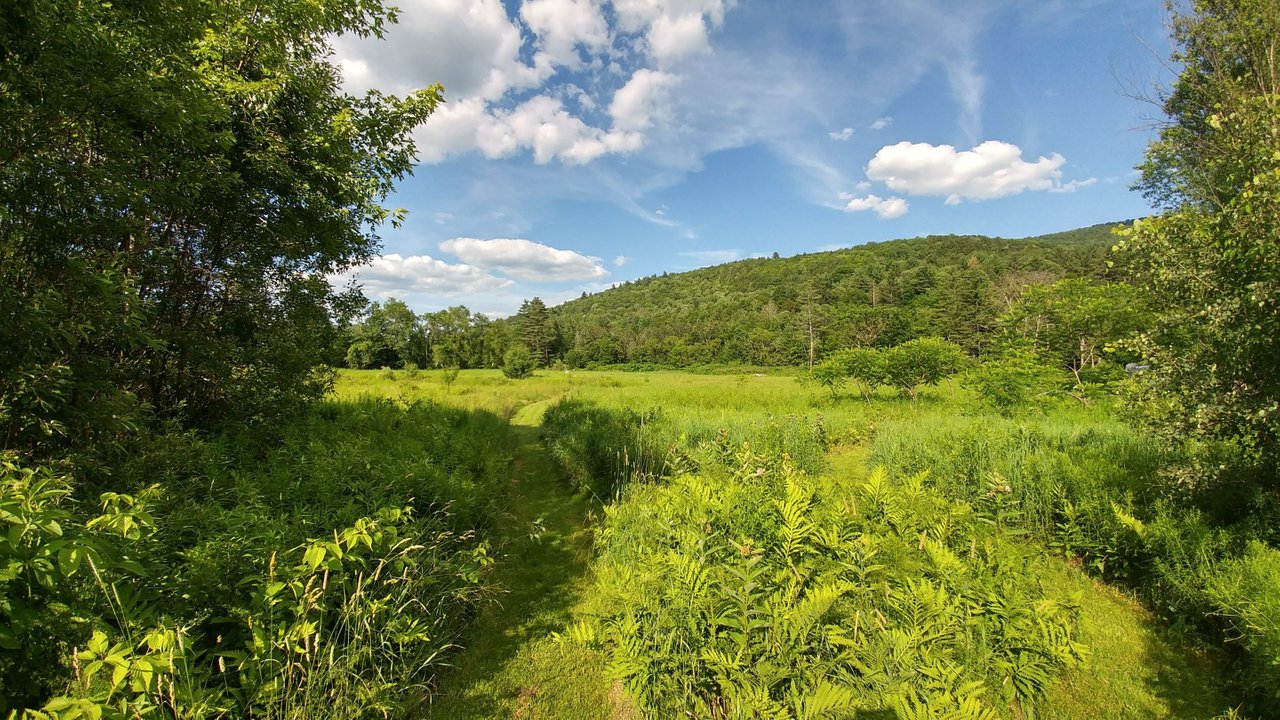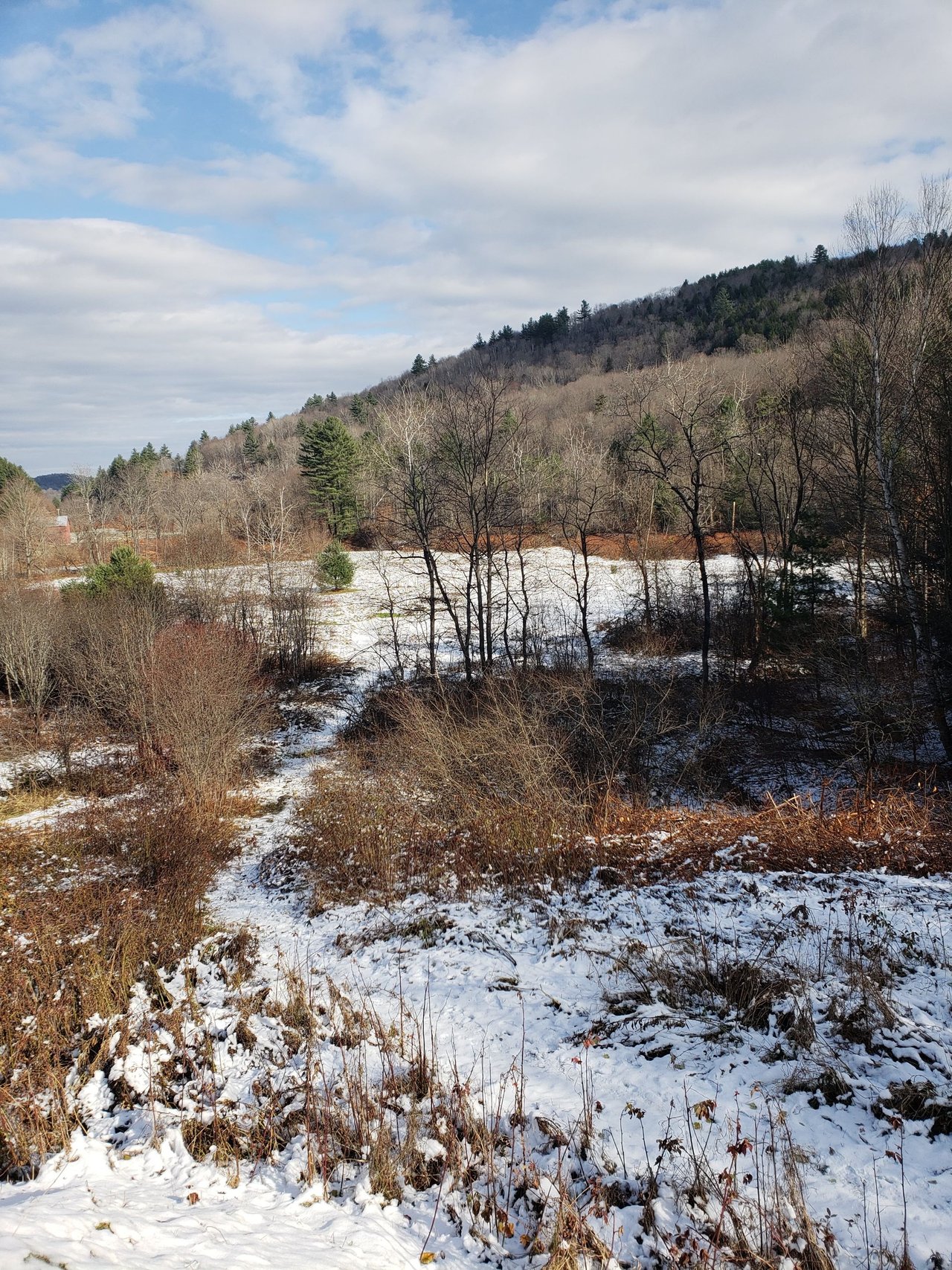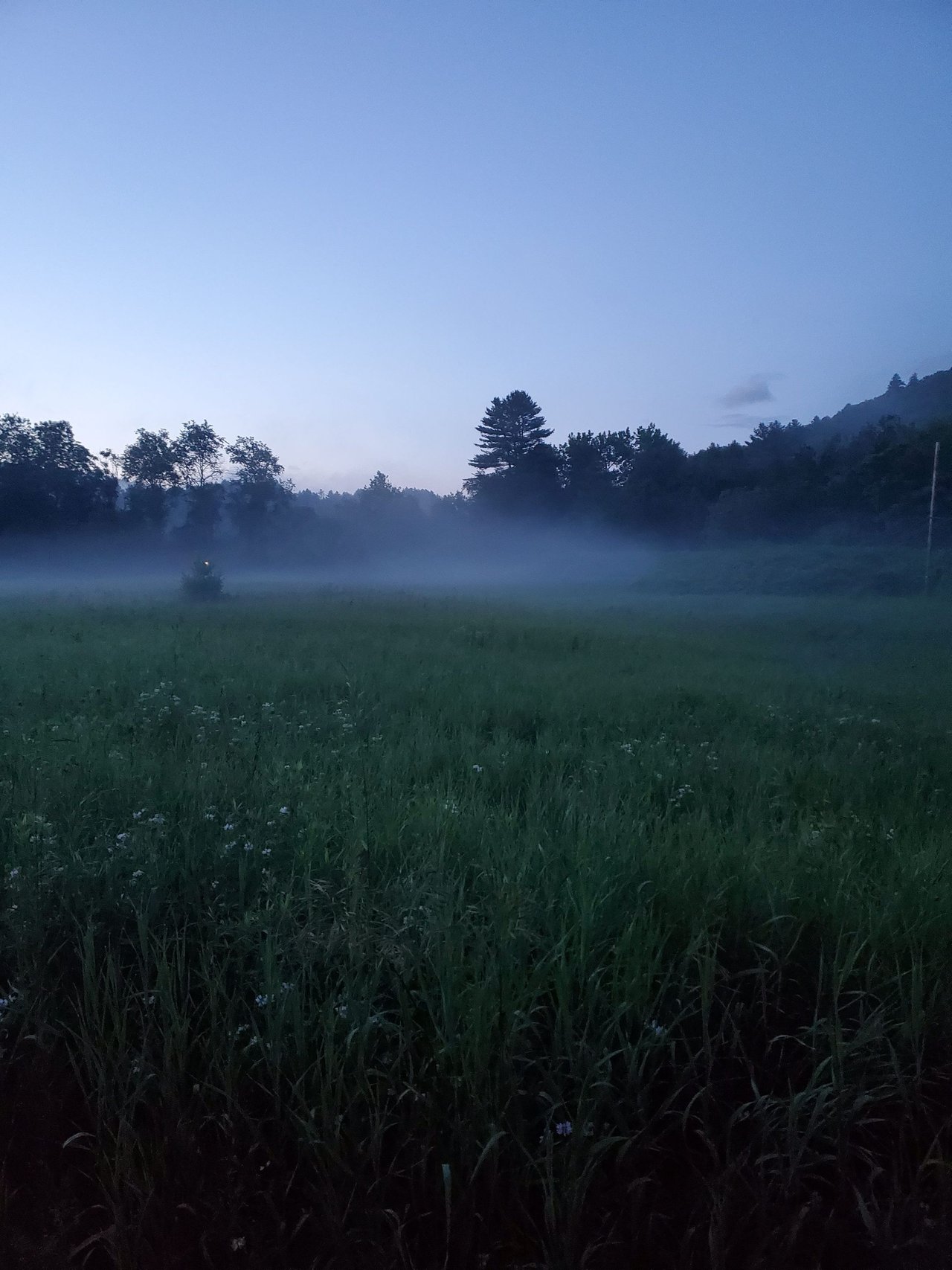 Every morning (well spring, summer, and fall anyway) I step outside the back door and enjoy a coffee after breakfast. Usually my daughter is inside finishing her eggs or cereal or waffles and I get to enjoy a few moments to appreciate this view and putter around the yard before we begin our day. Sometimes I will wander down the trail a little way and pick a few blackberries and raspberries if they are looking ripe and ready and while I wait for her to finish up so we can take Melvin for his daily walk to the river.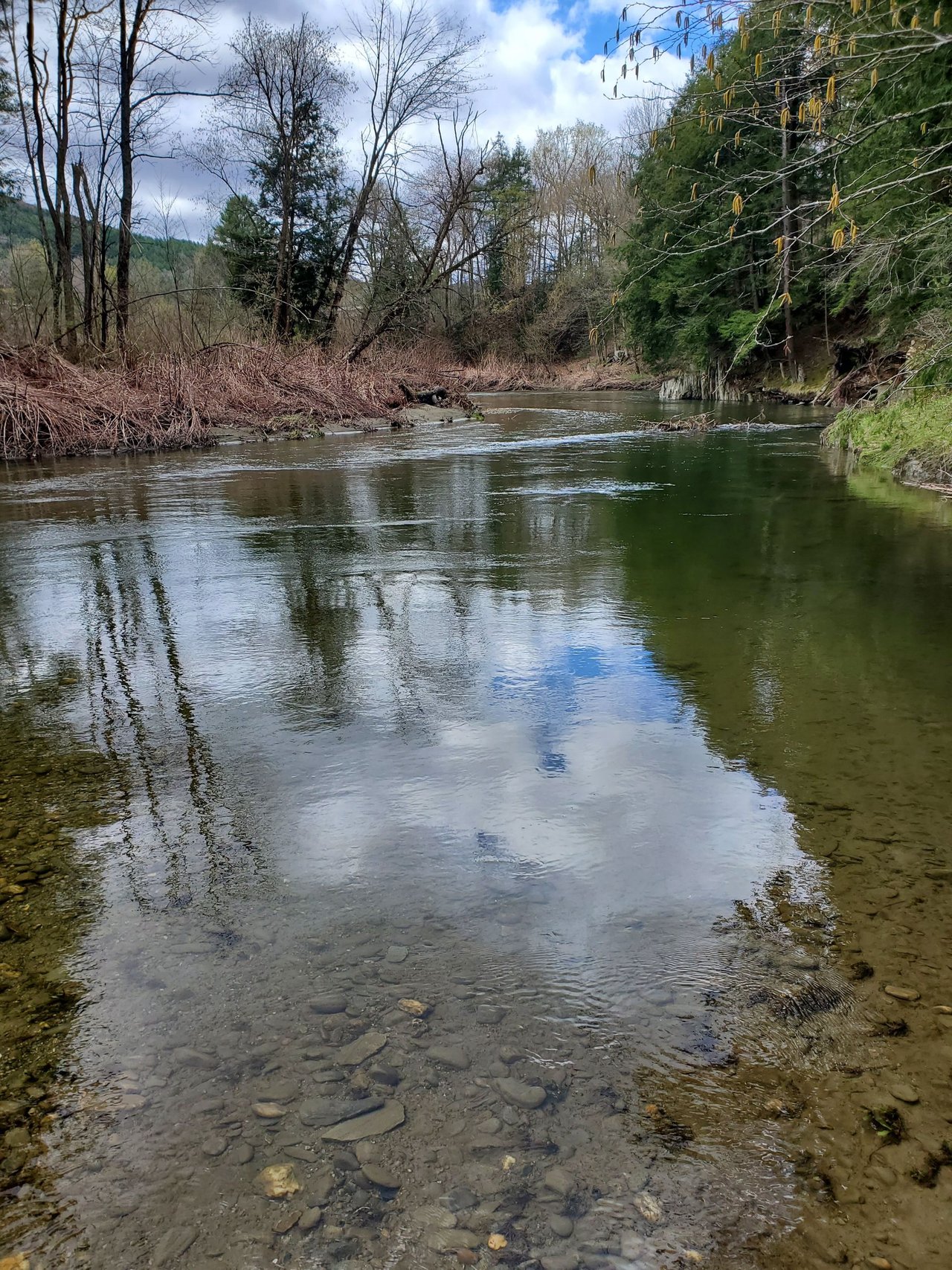 This is about as far as we can go along the river in spring or fall when the weather is cold but we make a point to wander down this far almost every day.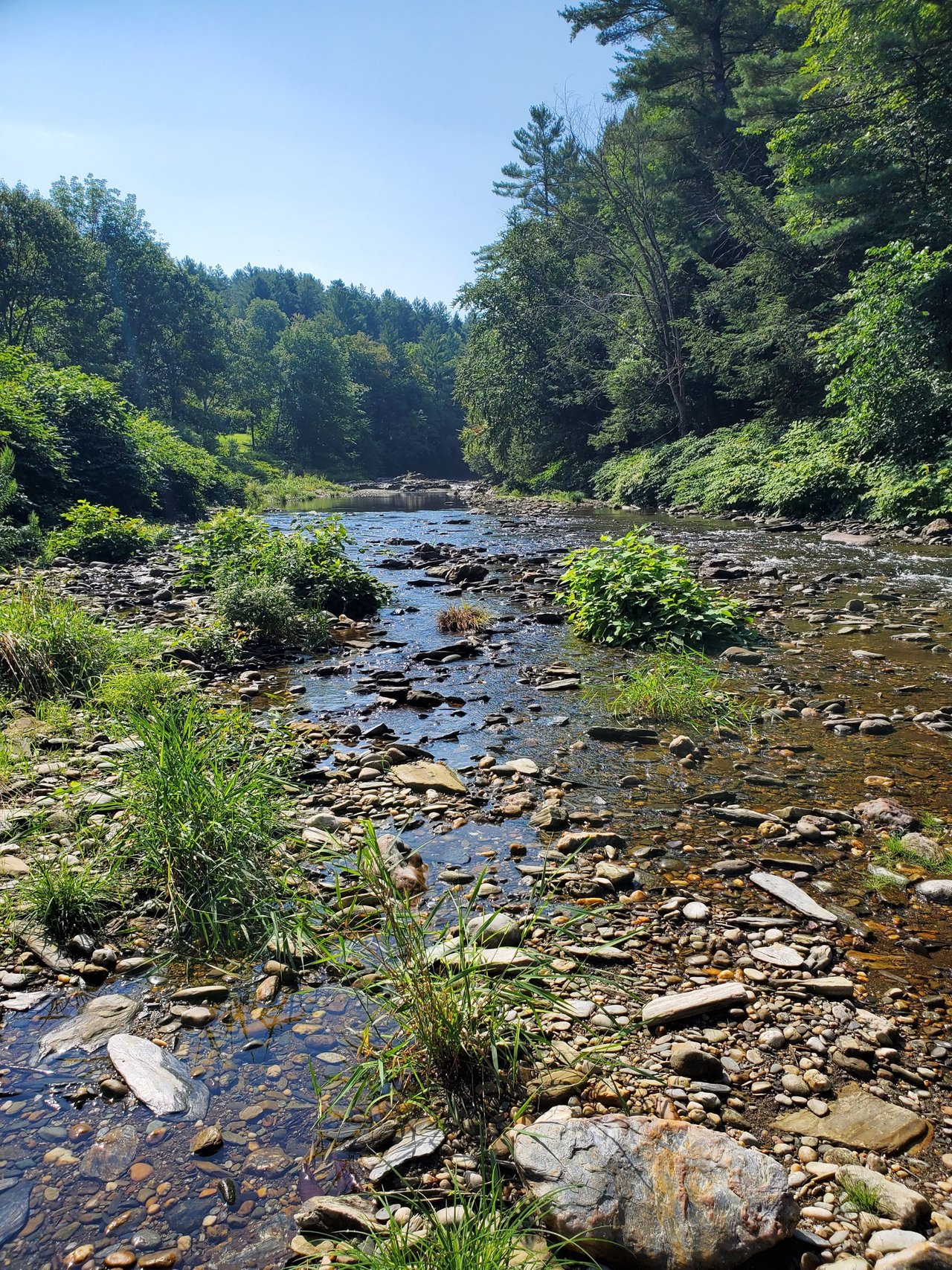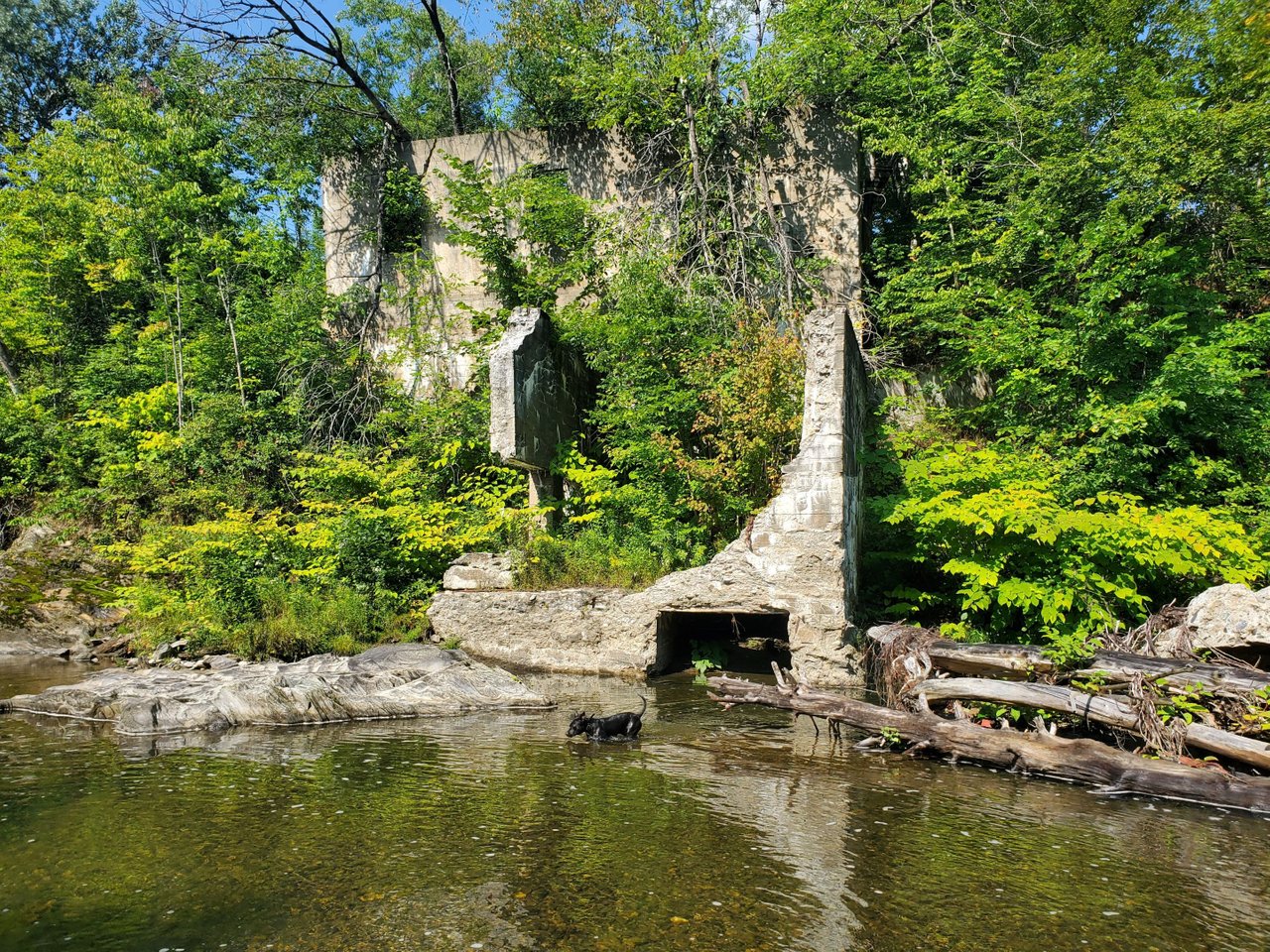 In summer we wade through the river, sometimes heading up or downstream a mile or two and spending all day exploring. I believe this concrete structure is from an old manufacturing facility that used the river to power some of their machinery. The outlet at the bottom leads me to believe this was where the water was returned to the river. I'll find out if I'm right about it one of these days!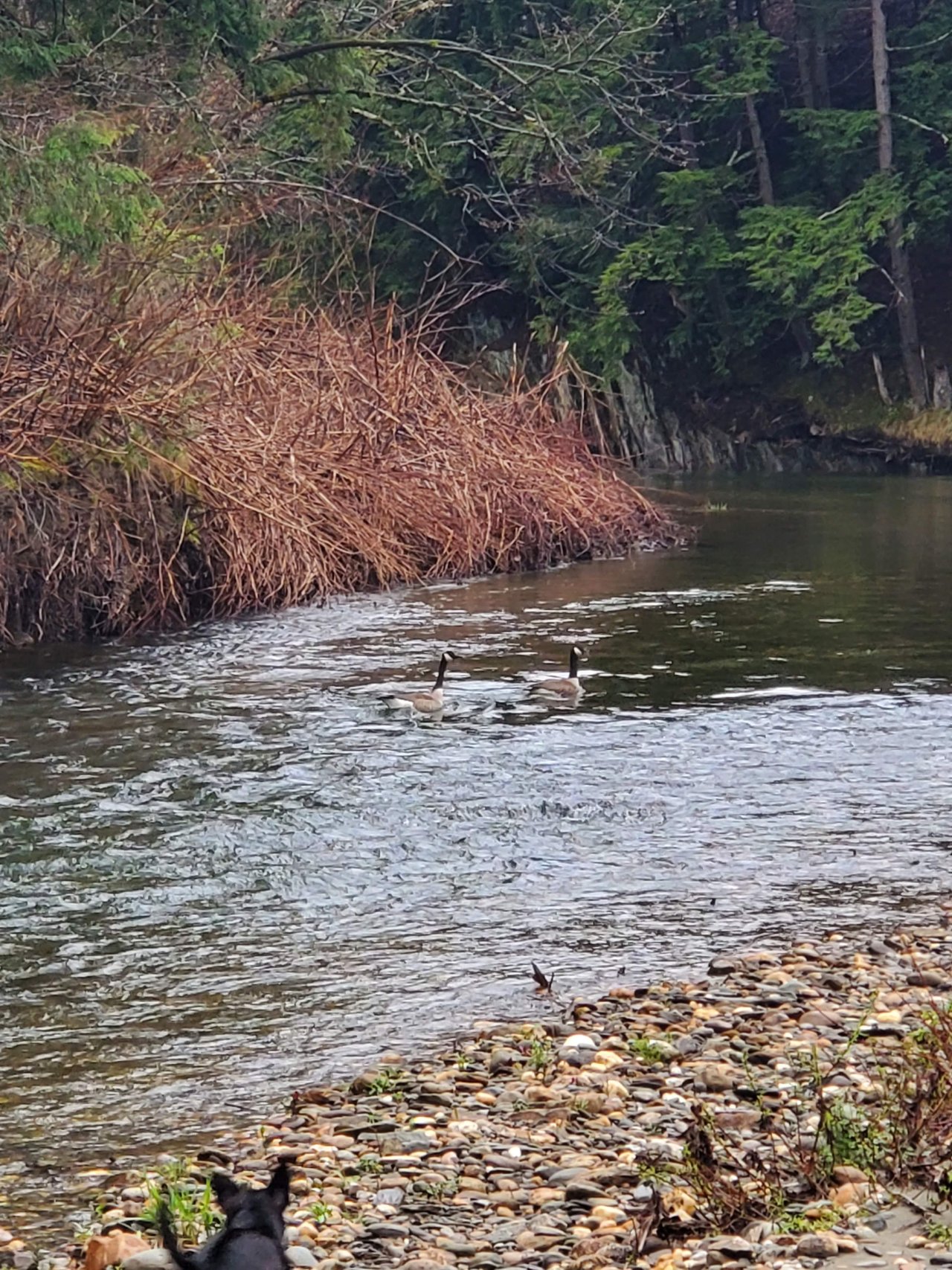 Canada Geese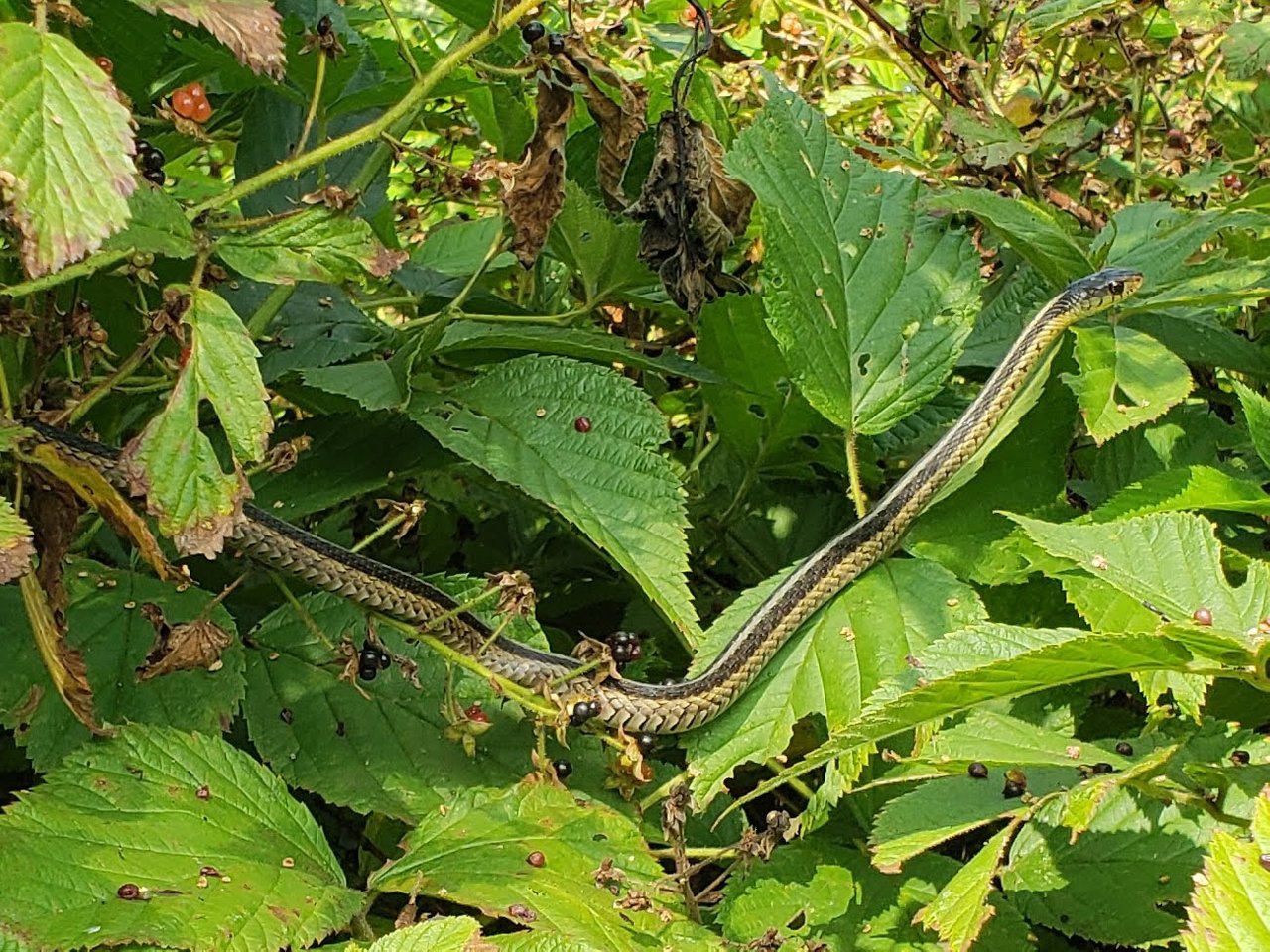 Garter Snake in the Raspberry canes.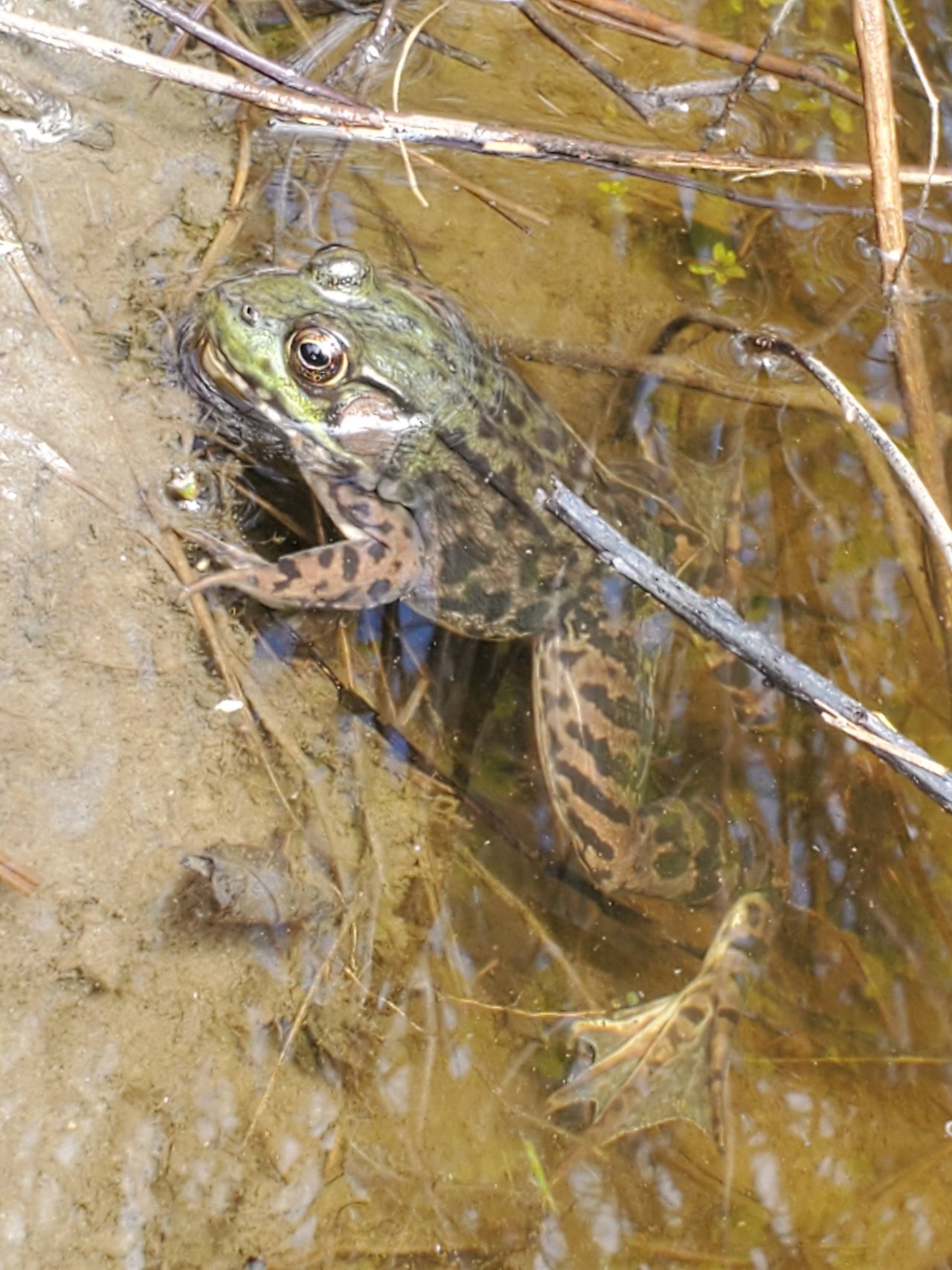 American Bullfrog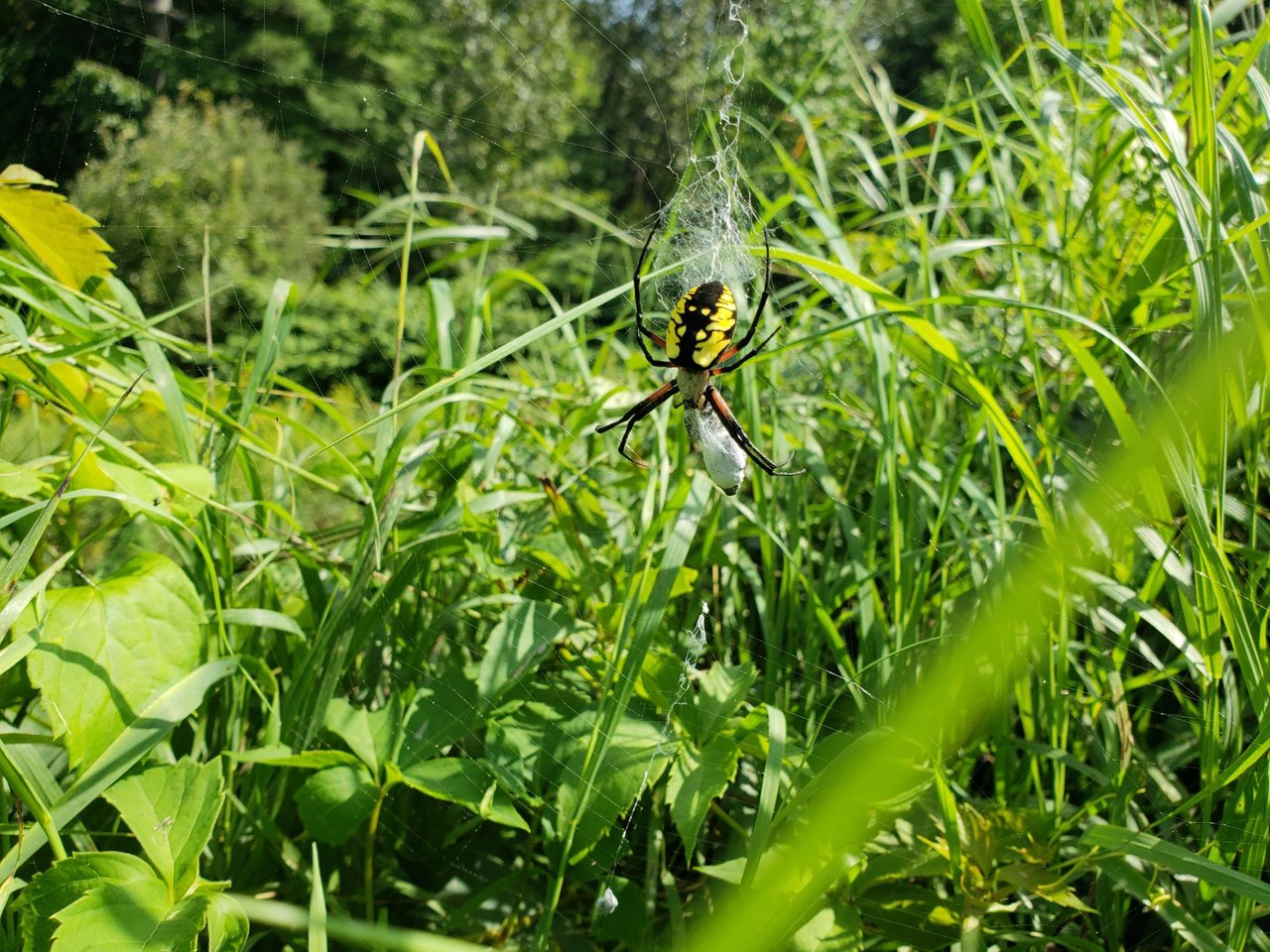 Orb Weaver Spider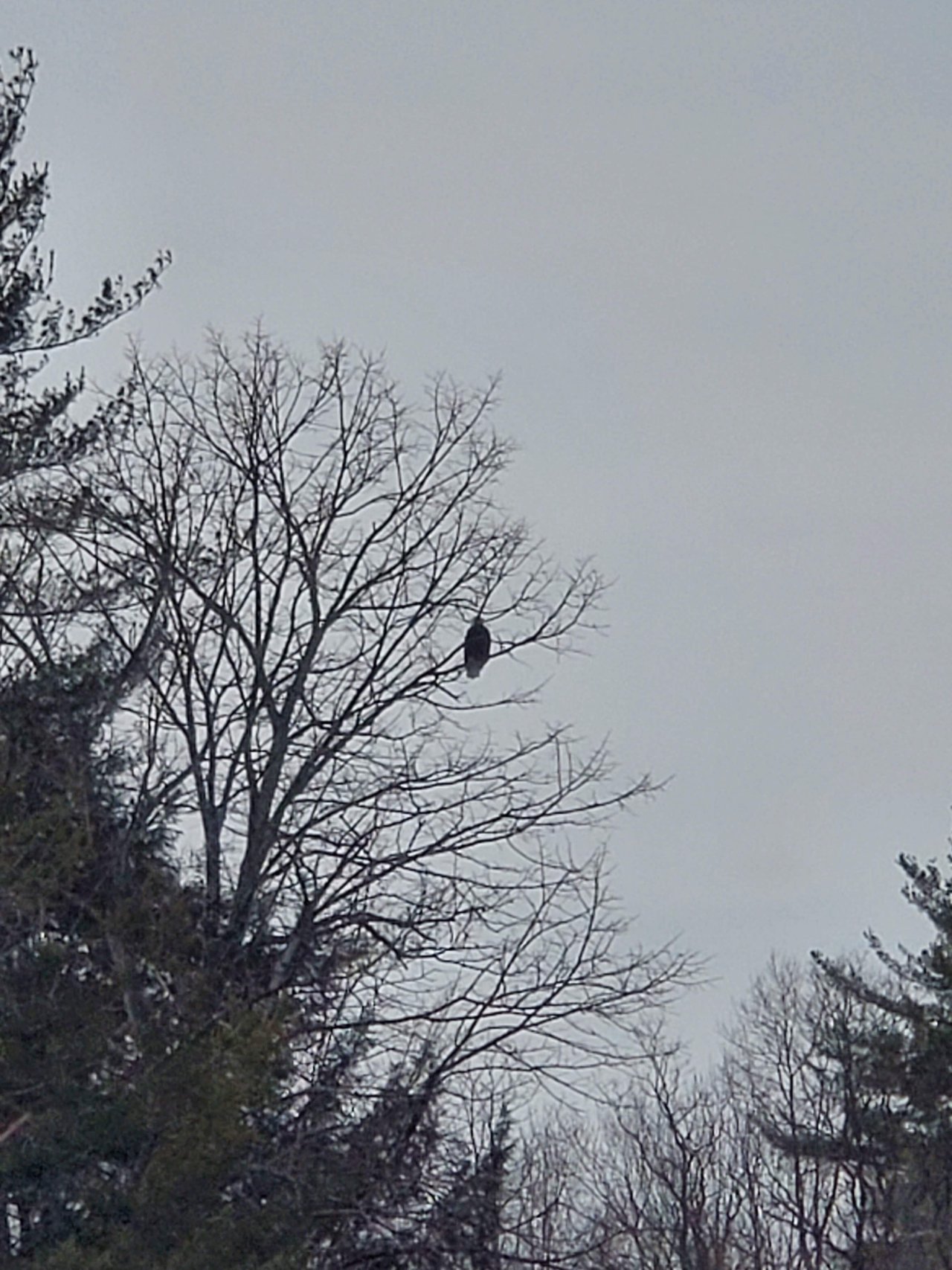 Bald Eagle!!! This one watched us approach before taking flight upstream. I have a video of a much closer encounter I will upload to 3speak when I can!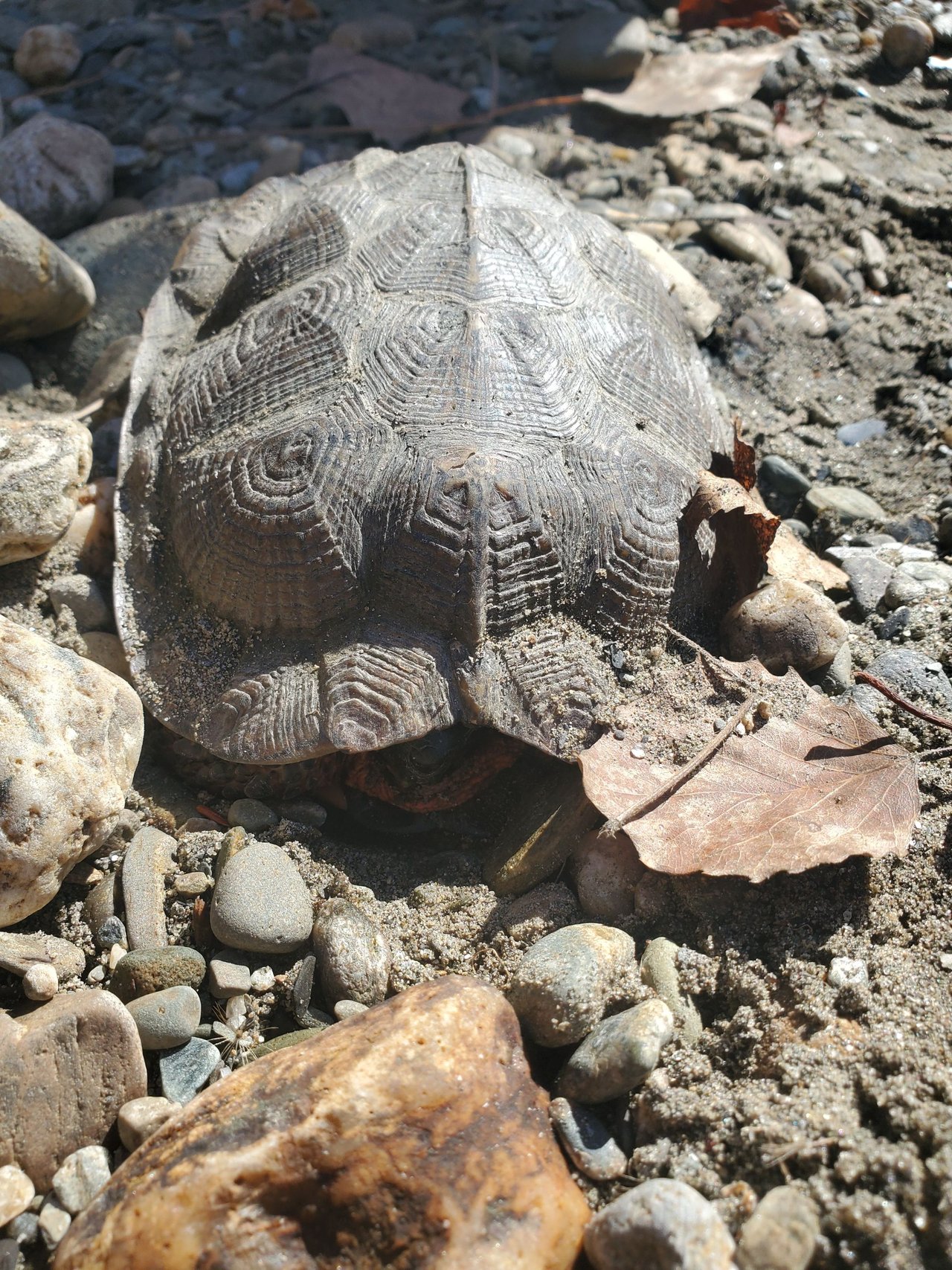 Wood Turtle, this one is resident on our property, so happy to have him as a neighbor as Wood Turtles are fairly uncommon in Vermont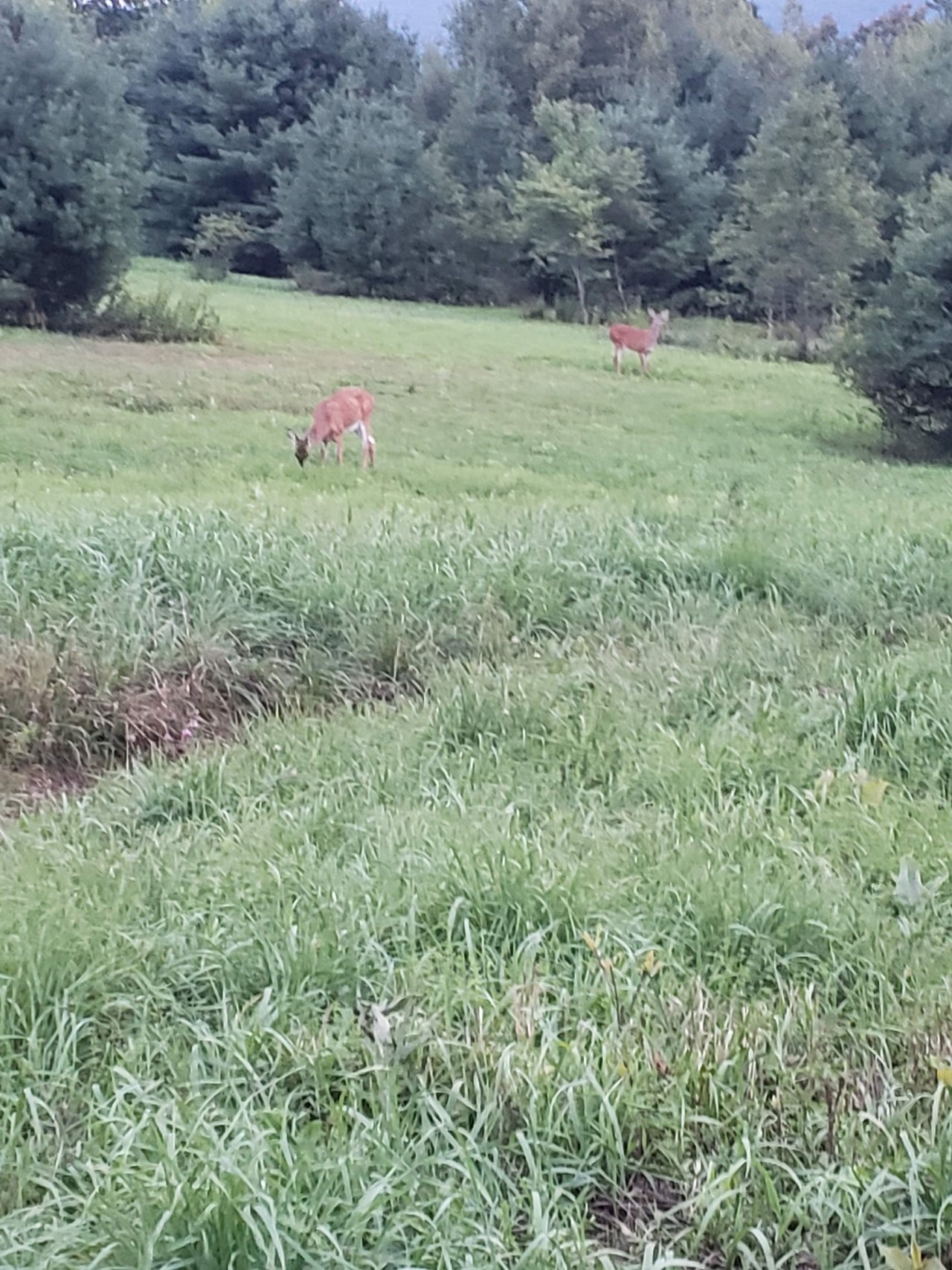 Deer! I am never fast enough to get a shot that isn't blurry 😌
On our adventures we often spot wildlife in our field or along the rivers edge. We have been lucky enough to see Bald Eagles, Canada Geese, Blue Heron, Deer, Owls, various snakes, Bullfrogs, Turtles, Raccoons, and even Black Bears, Coyote and Red Fox. I have not been fast enough yet to get decent pictures of the more elusive predators but I am confident I will some day soon.
More to come next time! I've got work to do outside in the gardens and deadwood to cut and split and stack. The vegetable beds are calling my name and begging for some weeding, composting, and planting!
JD