Here's a blog I just made and posted it on my Steemit page. 
I have over 1000 followers and a large network of musician friends, so I thought it would make sense to promote Publish0x to a wider audience.
As an independent musician and songwriter, I'm always on the lookout for more ways of earning from my music.
Let's take a look at Publish0x
What is Publish0x and How it Works
Publish0x is a crypto agnostic, Medium.com like publishing platform that rewards both authors and readers.
Readers have the option to send a micro tip to the authors and get a portion of the tip for themselves. Tips are free for both reader and author and come from our rewards pool.
In Relation to Other Projects
How is Publish0x Different Compared to Steemit?
Here are the main differences:
We don't have our own coin and are crypto agnostic. Right now, only BNTY token is working, but we will be adding support for multiple ERC-20 coins in the future.
When tipping, both the author and reader earn. No one loses anything when a tip is given. Tips are free for both the author and reader and come from our rewards pool.
Tips from your account don't have more or less "voting power" than tips made from an account holding more of "xyz" token (in case of Steemit, more of STEEM).
We are not trying to become a social network. We are a publishing platform open to select approved authors that focus on quality content. Thus, it would be more accurate to compare us to Medium than Steemit.
All info courtesy of Publish0x
You can find out more here Publish0x
Here's the Bounty0x (BNTY) and Hydro (HYDRO) monthly price update.
They are tokens used to reward posts on Publish0x
I use the Coin Market Cap app which is great.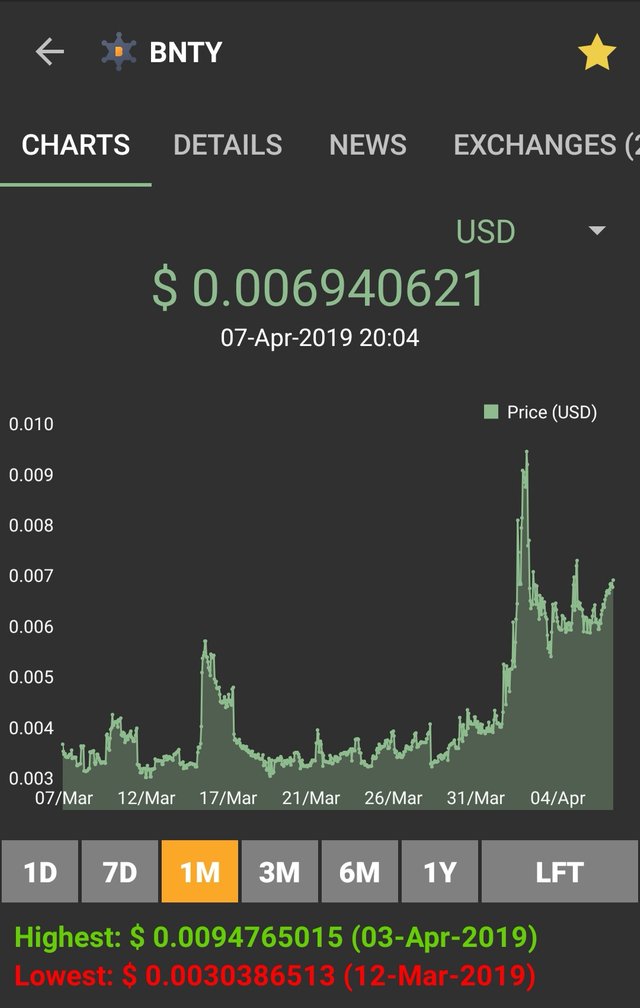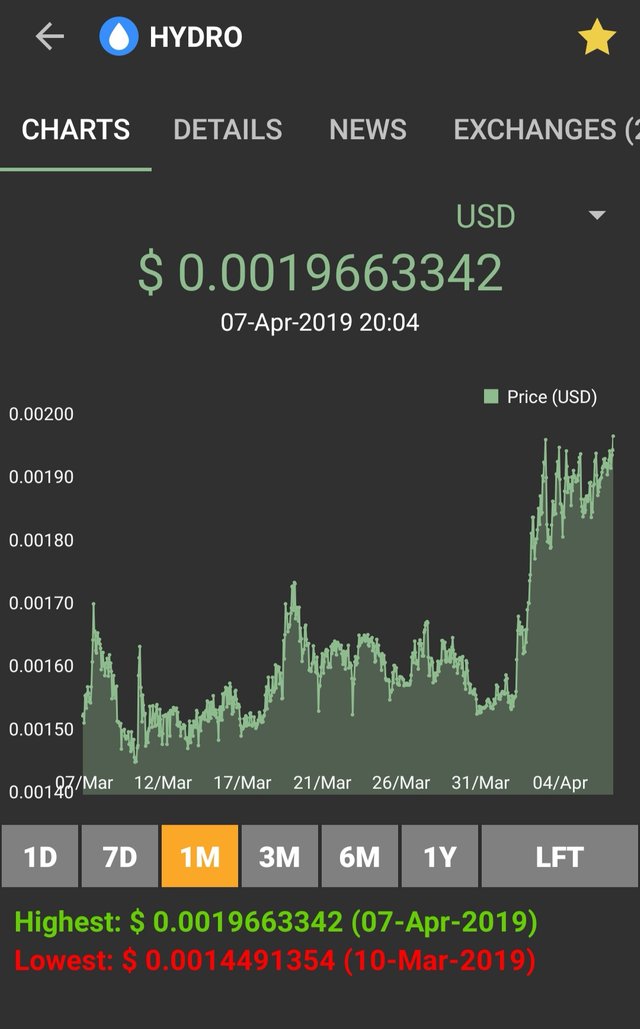 I hope you found this post useful.
Thanks for your ongoing support for me and my music.
NB: I am not endorsed by Publish0x.
This post is for information purposes only.
Thanks
DC 🎼