Good day to all.
Hope you guys are really good today with the grace of God.
Today I am going to share a post about taking bath in summer. Many of us take baths in the morning and again at night. How clean do we think we are ??
Many people take baths three to four times a day and again, there are many who just come in with a splash of water in few minuets . Again, many people find that they have to pour water for hours but they still think that they have not been cleaned yet.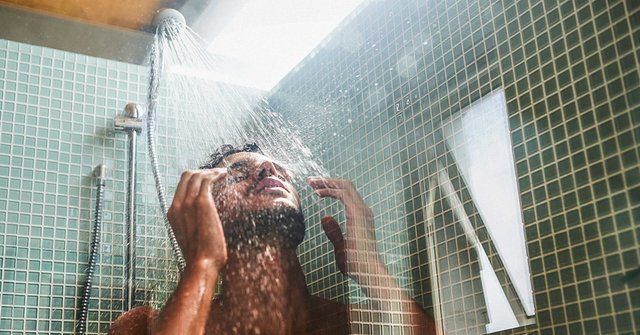 Image Source
I am talking a lot, bath but there is a rule of bath. But to know the rules, you need to completely reading the post with some time in your hand.
So let's see. The correct rules for bathing in the hot summer:
When not to bathe:
Do not shower when just come back from outside or you are sweat. Go to the bath after the sweat dry. Do not bathe in the middle of the night even you feel so hot to sleep. Wash your neck, hands, feet, mouth, or change clothes if needed and go to bed.
Not more than two times bath:
In hot summer, if you take bath more than twice a day, the body will lose moisture. Clean your body with a wet towel.. The more you take a bath in the morning, the more comfortable you will be. Take second bath after sunset or back home from work.
Fan:
Do not come under fan with wet body after bath. First dry your body by towel than come.
Water:
Always bath in normal temperature water. Water temperature is very important. Bathing in hot water will make the follicles bigger. As a result, more dirt will enter. Again, excess cold water will dry the body.
Soap:
Use neem, antiseptic soap or liquid soap. Not try other shop.
Brush:
Choose very soft cloth or hand for brush your body.
That is the end.
Thanks for being with me. Stay tuned.