Welcome to the Daily Crypto News: A complete News Review, Coin Calendar and Analysis. Enjoy!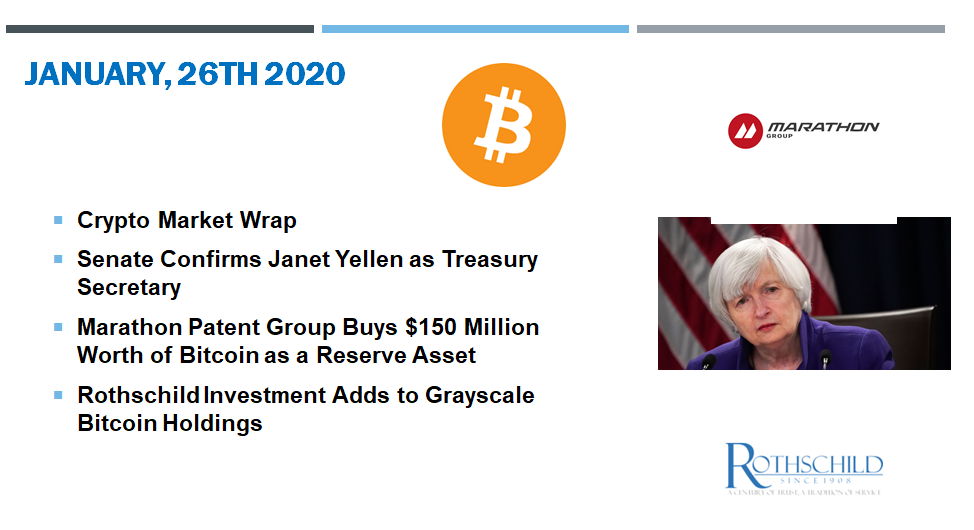 Some bitcoin investors appear to be buying in around $30,000 and taking profits at $40,000, according to one analyst. Meanwhile, ether's spot market is decoupling from bitcoin and gyrating wildly, according to volatility metrics.
Bitcoin (BTC) trading around $32,963 as of 21:15 UTC (4:15 p.m. ET). Gaining 3.5% over the previous 24 hours.
Bitcoin's 24-hour range: $31,650-$34,893 (CoinDesk 20)
BTC above the 10-hour and the 50-hour moving averages on the hourly chart, a bullish signal for market technicians.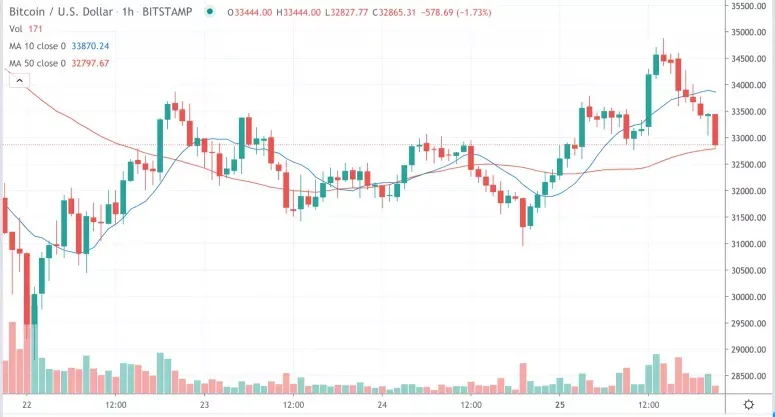 "A clean break above $34,500 and more sustainably above $36,000 is needed," David Lifchitz, chief investment officer of quant trading firm ExoAlpha, told CoinDesk. "We could also be in for a classic 'W' bottom when the first bounce off the lows is met by another batch of selling before it eventually bounces back for real."
So far this year, bitcoin is up over 13% on spot exchanges such as Luxembourg-based Bitstamp.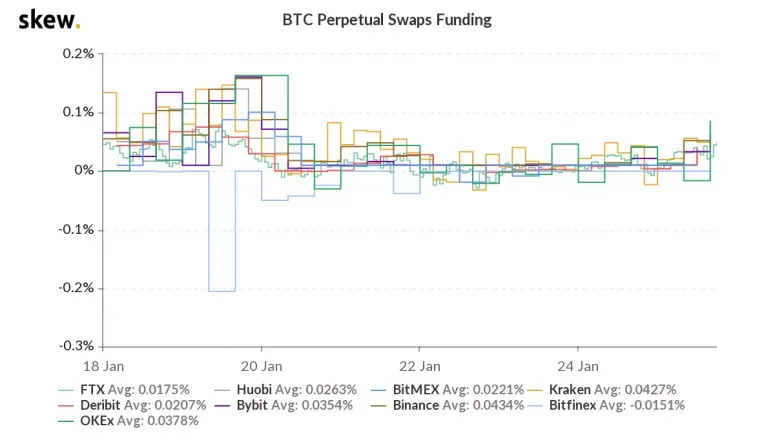 Something to watch: Ether's decoupling from bitcoin. Over the past year, the correlation between bitcoin and ether has slipped.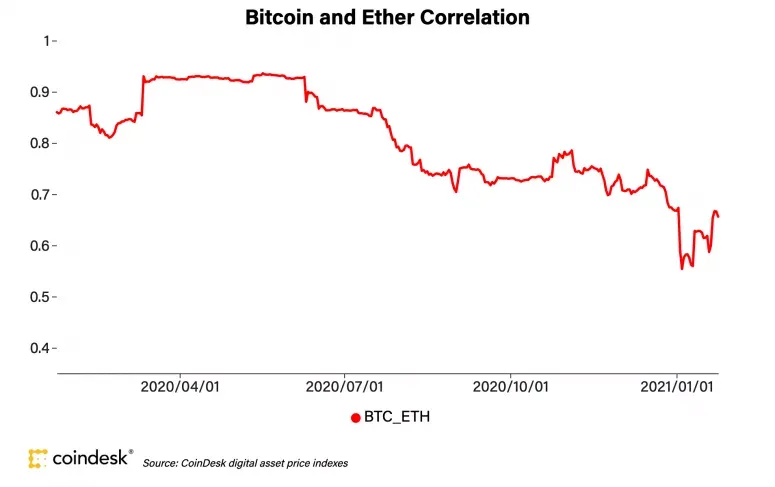 Ether gets volatile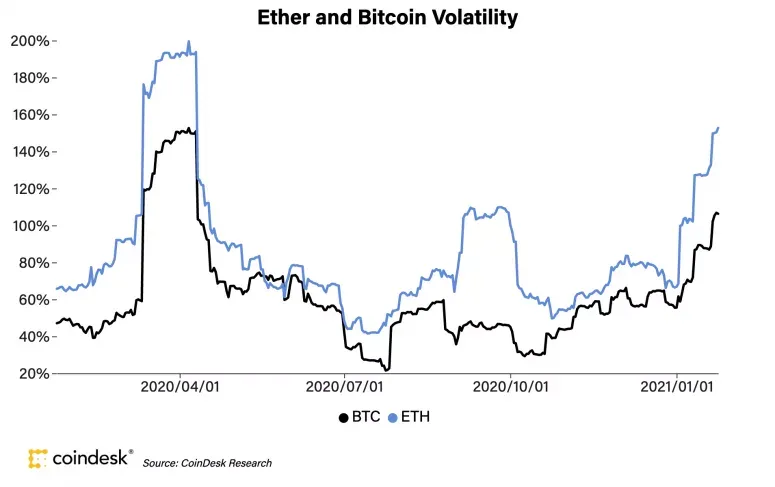 The US Senate confirmed President Joe Biden's nomination of Janet Yellen as Treasury Secretary on Monday in an 84-15 vote.
Yellen, who previously helmed the Federal Reserve from 2014 to 2018, described herself as "not a fan" of Bitcoin in October 2018. She's also referred to it as a "highly speculative asset."
More recently, during the confirmation process for the Treasury role, Yellen updated her thoughts on cryptocurrencies, which she thinks can benefit the financial system.
"I think it important we consider the benefits of cryptocurrencies and other digital assets, and the potential they have to improve the efficiency of the financial system," she wrote.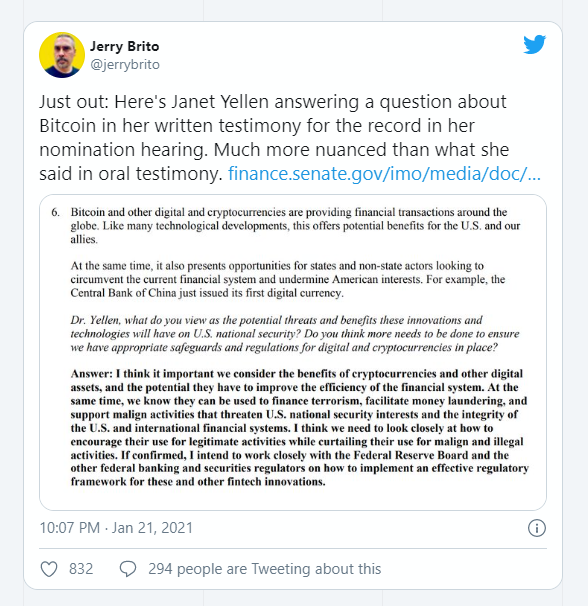 Marathon Patent Group announced Monday that it bought 4,813 bitcoins in a deal worth $150 million. The firm joins the growing list of publicly listed companies holding bitcoin in their treasuries.
Merrick Okamoto, chairman and chief executive officer of Marathon, said the Nasdaq firm is buying bitcoin (BTC) as a reserve asset.
"We…believe that holding part of our treasury reserves in bitcoin will be a better long-term strategy than holding US dollars, similar to other forward-thinking companies like Microstrategy," said Okamoto, in a statement.
"By purchasing $150 million worth of bitcoin, we have accelerated the process of building Marathon into what we believe to be the de facto investment choice for individuals and institutions who are seeking exposure to this new asset class," he added.
Chicago-based Rothschild Investment Corporation recently increased its position in Grayscale Bitcoin Trust to 30,454 shares, a 24% increase from October.
The institutional investment manager of $1.4 billion disclosed Monday its shares in the trust were worth $975,000 at the end of 2020.
Rothschild Investment first bought shares of Grayscale's bitcoin (BTC, -2.31%) vehicle in 2017 but appeared to have exited that position shortly after. It began buying again in 2019.
Grayscale is owned by CoinDesk parent company Digital Currency Group
🗞 Daily Crypto Calendar, January, 26th💰

"Next halving at block 4700000... ETA date = Tue Jan 26 18:52:32 2021 UTC"
"Enjin Coin (ENJ) will be listed on Coincheck exchange beginning 26 of January!"
"Anticipated governance proposal timeline: Baklava: January 12th, 2021 | Alfajores: January 19th, 2021 | Mainnet: January 26th, 2021"
"Please join us for an evening of networking and discussion regarding the growth and development of the Cardano blockchain."
January 26th for our next Community Town Hall with Hedera co-founders.
Kaleido (KAL), iExec RLC (RLC)


➡️ Youtube
➡️ Twitter
➡️ Hive
➡️ Publish0x
➡️ UpTrennd
➡️ Read.cash
➡️ LBRY
➡️ Spotify
➡️ Be paid daily to browse with Brave Internet Browser
➡️ A secure and easy wallet to use: Atomic Wallet
➡️ Invest and Trade on Binance and get a % of fees back
➡️ Check out my video on Unstoppable Domains and get 10$ off a 40$ domain purchase
➡️ Get 25$ free by ordering a free Visa Card on Crypto.com using this link or using this code qs4ha45pvh