Welcome to the Daily Crypto News: A complete News Review, Coin Calendar and Analysis. Enjoy!
Bitcoin (BTC) starts another week aiming for $19,500 and beyond as crunch time for Brexit meets mass U.S. money printing.
Cointelegraph takes a look at the price factors at stake for Bitcoin this week as shaky $19,000 support remains in play.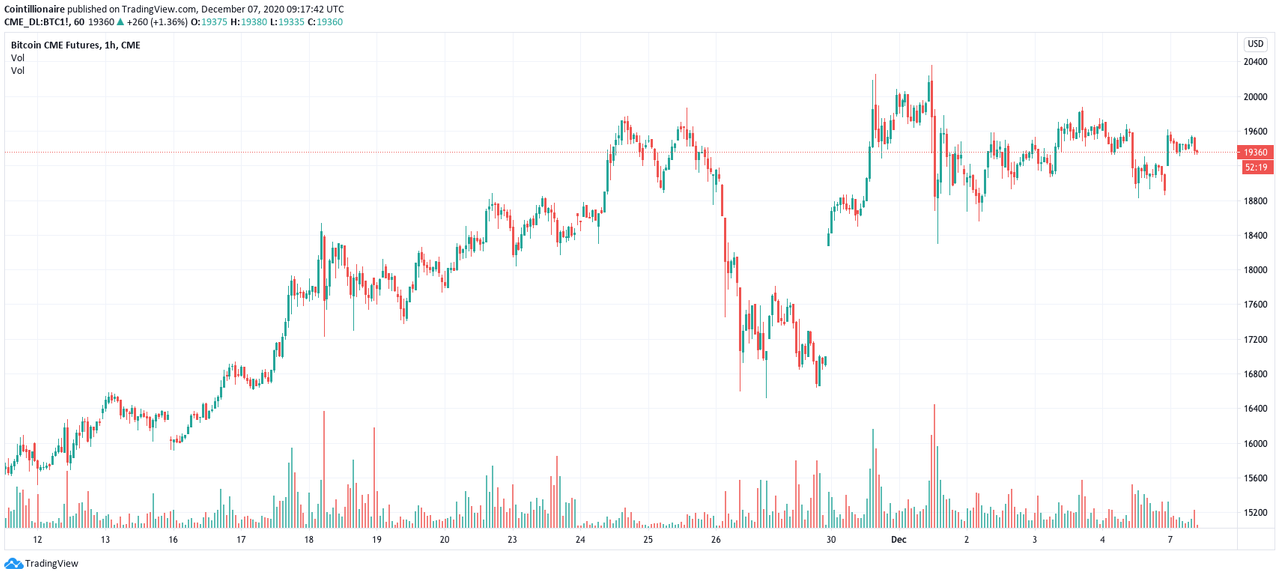 $7 trillion money printing?
The more controversial elements of U.S. President-elect Joe Biden's future tenure are already becoming clearer — and it's good news for Bitcoin.
As his inauguration edges closer, Biden has already said that he plans a $7 trillion recovery package to tackle the impact of coronavirus. This would add a huge new chunk of debt to the already huge mountain that the U.S. has accrued this year.
"If Janet Yellen is the next Secretary of the Treasury, she loves to print and spend money."
Stimulus coming but without checks
New debt may come a lot sooner than even Biden can summon. As Senators began hinting on Sunday, a new coronavirus stimulus package could appear as soon as Monday.
Subject to voting, the bill would come with a price tag of almost $1 trillion and provide "targeted relief," Democratic Senator Mark Warner of Virginia told CNN.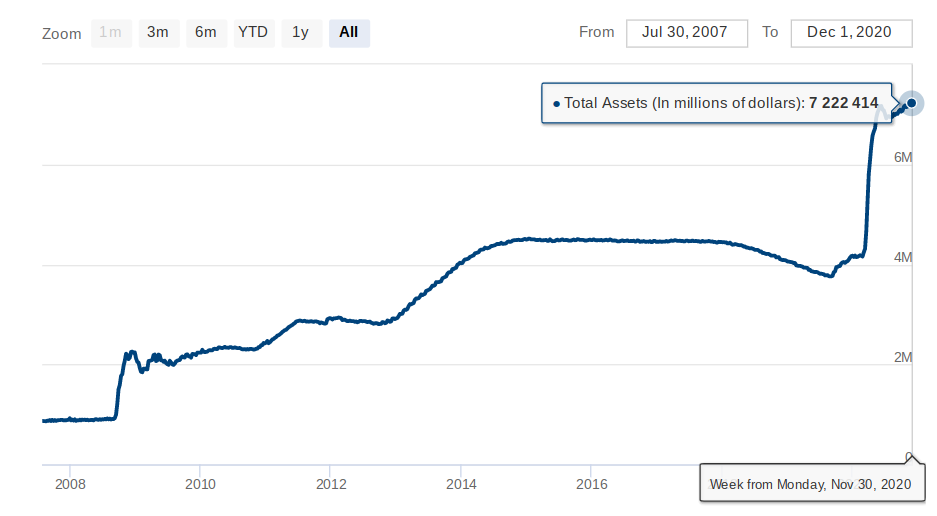 UK meets its Brexit Waterloo
It's make or break for the United Kingdom and the Euopean Union agreeing a Brexit trade deal.
After many a delayed deadline and last-ditch efforts to resolve their differences, the two sides now accept that time has run out and that only a matter of days — or less — stands between the U.K. leaving with a deal or crashing out of the E.U.
"We keep calm as always and if there is still a way, we will see," the E.U.'s chief negotiator Michel Barnier told reporters over the weekend.
BTC/USD at crucial resistance
Focusing on short-term price action, meanwhile, Bitcoin is at a crossroads, Cointelegraph Markets analyst Michaël van de Poppe says.
In his latest market update on Monday, Van de Poppe noted that at $19,200, BTC/USD could either retest $19,500 or try to break lower during trading.
Bittrex Global has launched trading in tokenized stocks such as Apple, Tesla and Amazon on its digital asset exchange.
The platform said traders and investors will have direct access to listed companies – also including Google, Facebook, Netflix, Pfizer and others – without having to use an external broker or pay additional fees.
Launched in a collaboration with DigitalAssets.AG, the tokenized shares can be purchased in fractions using either U.S. dollars, tether (USDT, -0.01%) and bitcoin (BTC, +0.12%). The listings also open up access in countries without access to U.S. stock markets, Bittrex said.
Traditional clearing systems "are inefficient and complex and trading small volumes can be expensive and take days, all of which is totally unnecessary given the technological advances that have been made in the last decade," said Bittrex CEO Tom Albright.
Tokenized stocks looks to be growing trend among cryptocurrency firms. In October, crypto derivatives exchange FTX announced it would allow users of the exchange to register to trade on over 12 equity and cryptocurrency pairs.
A working group created as a partnership between crypto prime broker Bequant and Global Digital Finance wants to create some best practices for decentralized finance (DeFi) in an effort to improve adoption while warding off burdensome regulations.
The companies announced last month they would form an industry group with law firm Hogan Lovells, aiming to bring industry participants together "with the goal of bringing credibility and integrity to DeFi projects around the globe," according to a press release.
Denis Vinokourov, Bequant's head of research and one of the working group's chairs, told CoinDesk the group has its roots in how the broader crypto industry has grown over the years. Creating some best practices might help ensure that regulators don't feel the need to impose overly strict rules on the space by cleaning up malicious actors or reducing the amount of buggy code.
Bitcoin was lower, staying in the past week's range of roughly $18,500 to $19,700. Prices are up 167% year to date, having started off 2020 at around $7,160.
"There is no doubt that $20,000 remains a barrier, both from a technical perspective and on an ideological level," Simon Peters, an analyst for the trading platform eToro, wrote Monday in an email.
In traditional markets, European shares fell, led by banks and retailers. U.S. stock futures pointed to a lower open as investors worried a coronavirus resurgence might weigh on the economic recovery. The British pound slid 1.5% against the dollar on concern Brexit talks might collapse. Gold weakened 0.4% to $1,831 an ounce.
Market moves
It's the question everyone's asking: With bitcoin prices nearly tripling this year and reaching a new all-time high of $19,920, is it too late for investors to jump in, or is the rally just beginning?
Last week, Kraken Intelligence, a research unit of the digital-asset exchange Kraken, published results of a survey noting that clients expect an average bitcoin price of $36,602 in 2021, nearly double the current level.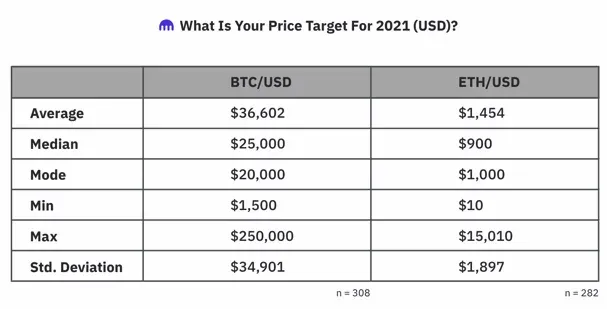 As summarized by Cipolaro, Metcalfe's Law "states that a network's value is proportional to the square of the number of its users."
"Given our view that, as an emergent successful money, bitcoin's fundamental value derives from its network effects, bitcoin's value should roughly adhere to Metcalfe's Law," according to the NYDIG report. "This may be an important insight for investment professionals who, understandably, require anchoring around a fundamental valuation framework as a necessary component of their allocation diligence and analysis."
So far, according to the report, the valuation metric appears uncannily accurate:

"The reality is that there are many potential future growth rates, and we truly have no idea where growth rates will land," Cipolaro wrote. He added a "reminder that all models are wrong. Some are useful."
With many investors now simply asking whether bitcoin's failure last week to surpass $20,000 might be due to psychological factors, it can't hurt to be aware of an analytical method that so far has worked pretty well.

🗞 Daily Crypto Calendar, December, 7th💰
JUST (JST), Sun Token (SUN), TRON (TRX)
"@DeFi_JUST will launch decentralized lending platform Justlend on #TRON in Dec. 7th with @defi_sunio."
DAPS Coin (DAPS), Rapids (RPD)
We're excited to announce the first of many listings within Rapids Wallet is $DAPS.
"#NEM and StakeHound @stakedTokens are excited to announce that #stakedXEM will go live on Ethereum on the 7th of December!"
The conference uniquely combines the use of live streaming presentations and roundtables with viral and immersive 3D motion capture content.
"KuCoin will open the trading service for the BUX/BTC trading pair and BUX withdrawal service at 18:00:00 on December 7, 2020 (UTC+8)."
"FrontierDotXYZ is listing on WazirX"
Last Updates
➡️ Youtube
➡️ Twitter
➡️ Hive
➡️ Publish0x
➡️ UpTrennd
➡️ Read.cash
➡️ LBRY
➡️ Spotify
➡️ Be paid daily to browse with Brave Internet Browser
➡️ A secure and easy wallet to use: Atomic Wallet
➡️ Invest and Trade on Binance and get a % of fees back
➡️ Check out my video on Unstoppable Domains and get 10$ off a 40$ domain purchase
➡️ Get 25$ free by ordering a free Visa Card on Crypto.com using this link or using this code qs4ha45pvh