If you didn't know, Samsung already has released its own decentralized app store which is starting to fill up. Launched in March 2019, Blockchain Keystore is Samsungs proprietary decentralised application marketplace and cryptocurrency wallet. Blockchain Keystore was originally launched with just 4 dApps that has now expanded to host 17 dApps.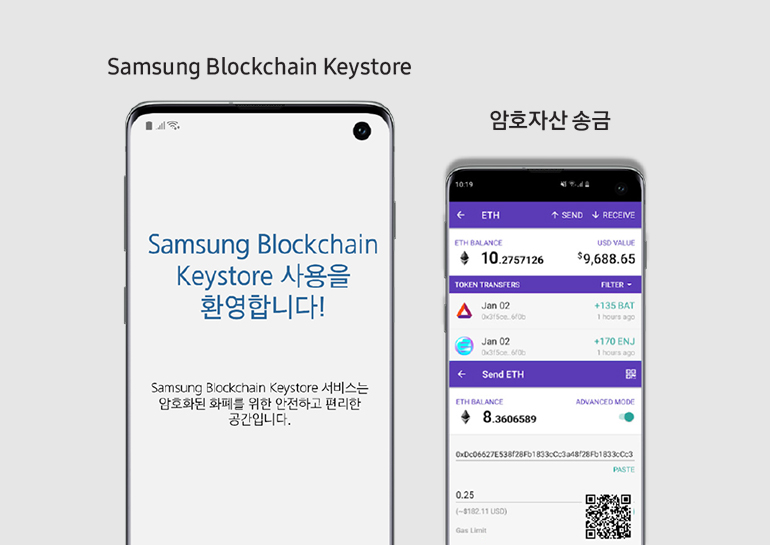 From the way the marketplace looks, it seems that Samsung has really put some thought into their product with promising signs that they will continue to make new additions. The wallet is currently only compatible with ERC-20 tokens and protocols but we can expect them to expand further in the future.
Some of the dApps that are hosted on Blockchain Keystore are already well known such as the epic CryptoKitties game. However, Samsung is also offering a host of FinTech dApps that include payment wallets and even a digital asset forecasting tool. Furthermore, Samsung also hosts some social media dApps such as Pibble and Foresting. 
Reddit user ThatOfficeMaxGuy has ever so kindly presented some screenshots of the Blockchain Keystore application which I have decided to share here so you can see!
The fact that Samsung continues to move further into the cryptocurrency space brings great confidence to the entire industry, especially for Ethereum. Furthermore, the fact that they have no problem with hosting Financial Services dApps gives promise to the future of DeFi (Decentralized Finance) as more of the worlds unbanked population start to head toward cryptocurrency.
What do you guys think to Samsung expanding their dApp store? Is it a good thing that these giants are starting to get involved at all?