Today, I would like to introduce to you one of the most important characters that have come to prominence in the cryptocurrency space during 2020 - Sam Bankman-Fried.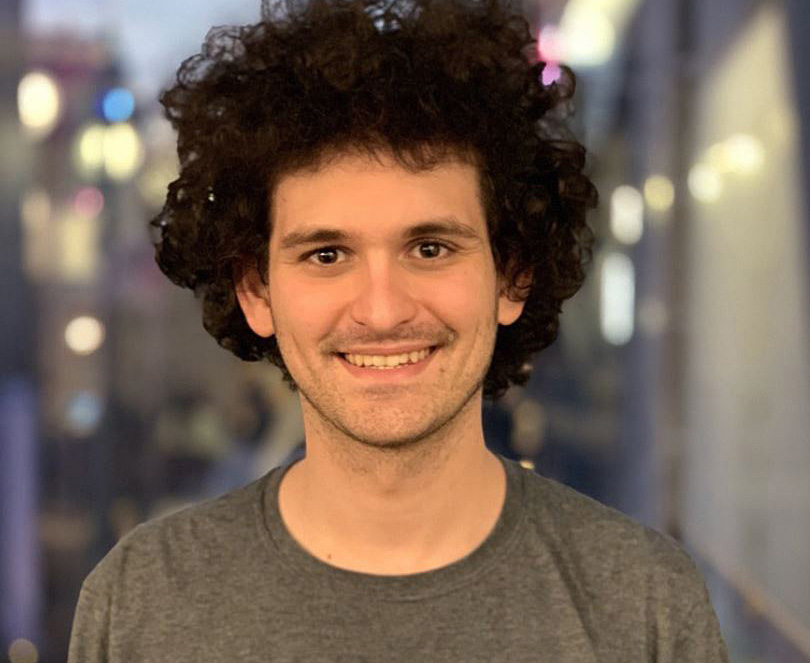 If you have never heard of this guy then I suggest you hear me out because he is only going to become more of a figurehead for all of us over the following few months.
Bankman-Fried has a brilliant mind and he is a graduate of MIT who studied physics. His quantitative firm called Alameda Research is in the top 5 on the BitMex leaderboard for most profitable traders;
However, this is just a drop in the ocean compared to the rest of his own personal accomplishments. 
From starting one of the industry's fastest-growing derivatives exchanges to acquiring the most prominent applications in the space to being one of the top funders of the Democratic candidate - this guy has done it all!
1. Alameda Research
Alameda Research is a quantitive trading firm that was founded in October 2017 and they manage over $100 million dollars in their fund. Their team consists of Jane Street Capital traders as well as ETF traders from SIG. 
Together, they build sophisticated trading strategies that have helped them to become one of the most profitable traders on BitMex. The leaderboard shows that they have made a profit of around 1700 BTC, which equates to almost $25 million at early November prices.
Using techniques such as machine learning and mean reversion, Alameda Research has built Medium Timescale Quant Strategies to execute their trades. On top of this, they take advantage of Arbrirtrage opportunities and also act as Market Makers by providing liquidity.
2. FTX x Binance
In late December 2019, Binance took an equity stake in Sam Bankaman-Fried's FTX Exchange derivatives platform. The exact amount of the investment was not disclosed but Sam did hint at it being in the "Tens of millions" range. 
The investment was created to help accelerate the growth of FTX with support and advisory from Binance. Nevertheless, FTX still remains totally independent from Binance regardless of this investment.
The strategic investment will also involve FTX helping Binance to build out liquidity and institutional products.
3. FTX x Blockfolio
In August 2020 it was announced that FTX Exchange had acquired Blockfolio for $150 million. Blockfolio is one of the largest cryptocurrency portfolio tracking applications that allows users to track their profits whilst trading cryptocurrency. 
The acquisition allowed FTX to tap into the massive 6 million user base that the application had amassed since its launch in 2014. These 6 million users engage with the application multiple times per day which equates to around 150 million impressions per month.
This acquisition came a short few months after Binance acquired CoinMarketCap for themselves. It seems that Sam was the leading investor amongst a number of prospective buyers for the application.  
4. FTX x Joe Biden
Recent news revealed that Sam Bankman-Fried is actually the second-largest donor to Joe Biden's Presidential campaign - however, on closer inspection this appears to be false news. The largest donor was Michael Bloomberg who donated around $56 million to Biden's campaign.  Sam was actually a little further down the list after he sent over a whopping $5.2 million! Still, he was ranked in the top-20 donors to Joe Biden's campaign.
5. FTX & Serum x Solana
In July 2020, FTX announced that they would be creating a new non-custodial DEX called Serum. The exchange would be built on top of the Solana blockchain.
Serum will be running on an on-chain central limit order book (CLOB) on the Solana mainnet. The partnership will allow Serum to conduct spot trading as well as derivatives trading. On top of this, Solana will allow them to support cross-chain asset swaps, integrate decentralized oracles, and create non-custodial wrapped tokens.
Although Serum is not even Sam's main project, the market cap for the platform has already reached over $43 million - making it not a quite small side project after all.
Sam's Side Projects 
Sam's magic does not stop there. He also has his tentacles that stretch a wide range of aspects in crypto from the legacy CeFi systems all the way over to the new-age DeFi industry. 
Here are some smaller side projects that Sam has also taken part in;
1. MathWallet
MathWallet is a multi-platform cryptocurrency wallet that allows users to store tokens from over 50 blockchains. Additionally, the application also features cross-chain token exchanges, a multi-chain dApp store, and allows users to stake any PoS based token. 
In a Series A+ financial round led by Alameda Research, MathWallet managed to raise $7.8 million with Texas-based crypto fund Multicoin Capital also taking part. The funds will be used to expand operations and hire more staff to help with business functions.
Additionally, MathWallet plans to build decentralized ecosystems that will connect to both Solana and Serum.
2. Linear Finance 
Linear Finance is a cross-chain decentralized "Delta-One" asset protocol. It allows users to create, manage, and trade synthetic assets with unlimited liquidity. The project managed to raise around $1.8 million in funding which was taken part by Alameda Research. Funds such as NGC Ventures, Hashed, CMS Holdings, and Genesis Block also led the investment.
The funding will go toward accelerating the development of Linear's testnet and mainnet and will be used in marketing the platform to onboard users.
3. Stacked
Stacked is an automated investment platform that allows users to connect exchange accounts to utilize vetted trading strategies and investment portfolios. It lets users see the best buys for their long-term portfolios and take advantage of the vetted trading bots to execute their trades through a simple user interface.
Since it launched the platform has processed over $2 billion on notional trading volume across multiple exchanges.
In September 2020, the company announced that it had closed a $1 million seed funding round in which Alameda Ventures took part.
4. APY Finance
APY.Finance, a DeFi Yield farming aggregator, announced in September that they had closed a $3.6 million seed funding round. Alameda Research, Arrington XRP Capital, and Coingecko are some of the notable investors in this funding.
APY is a platform that allows Farming Newbies to take part in DeFi by yield farming autonomously across a variety of different DEFi protocols. Yield Farming is quite difficult and takes a lot of time to keep up-to-date with the latest farming trends. APY is designed for retail traders and institutional investors to be able to take part in this DeFi industry without any prior knowledge. 
The funding will be used for platform development, auditing their smart contracts, and insurance for risk coverage. 
How to Bet on Sam's Empire? 
This is just a list of recent deals and investments that Sam Bankman-Fried has been involved in. There is actually a whole lot more going on if you dig a little deeper into where he is aligning himself. 
If Sam had a personal token we could all invest in I would immediately one of the first in doing so. I would imagine it to be called Bankman token with $BANK as the ticker.
In this case, however, for those who are interested to invest in some part of Sam's ecosystem then FTT or SRM are tokens that can make you a shareholder of his work.