Good evening HODLers and LPers !
Well... I just clickbaited you as $RUNE went up a lot, I got most of this amazing performance and it was not due to being a LP and getting some of these juicy fees !
This a follow up from last week post : My journey into being a Thorchain / $RUNE LP Provider ! 🤑
Current State of my LPs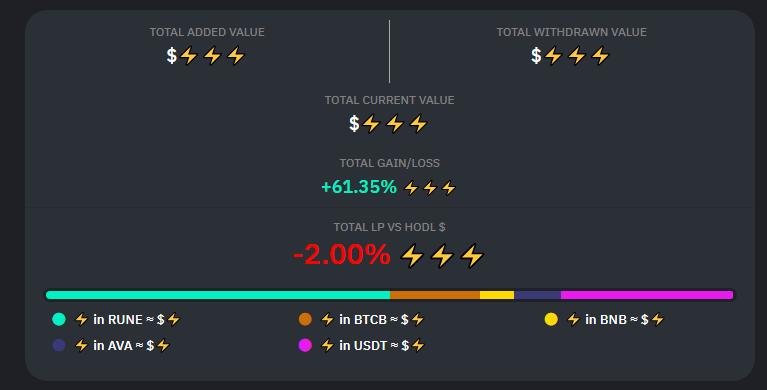 For clarification, when $RUNE jumped to 4.2$ I had a "loss of opportunity" of -5% being a LP vs HODLing all the following assets.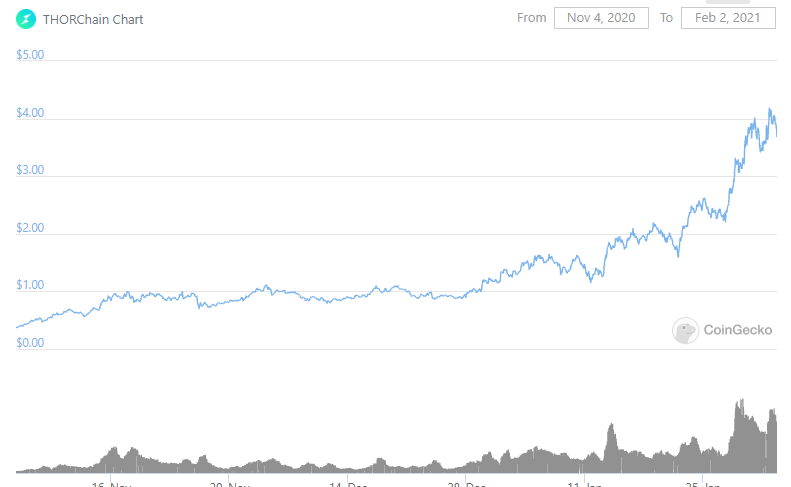 As $RUNE is currently consolidating after its huge run, this loss of opportunity is decreasing rapidly.
I have to say, I was quite calm seeing I could have earned 5% more if I HODLed separately but knowing myself, I would have sold at one point hoping to buy lower and never finding another entry point.
At least with this system, I benefit from consolidation as they bring my LP price higher as I am gathering fees. On some of these pools they can be c.200% APY (USDT-RUNE).
Finally, as you can see below my $AVA-$RUNE pool is on a monster growth as both assets keep going up ! I plan to get my January Travala Dividends into this pool again and doing so forth for the months to come !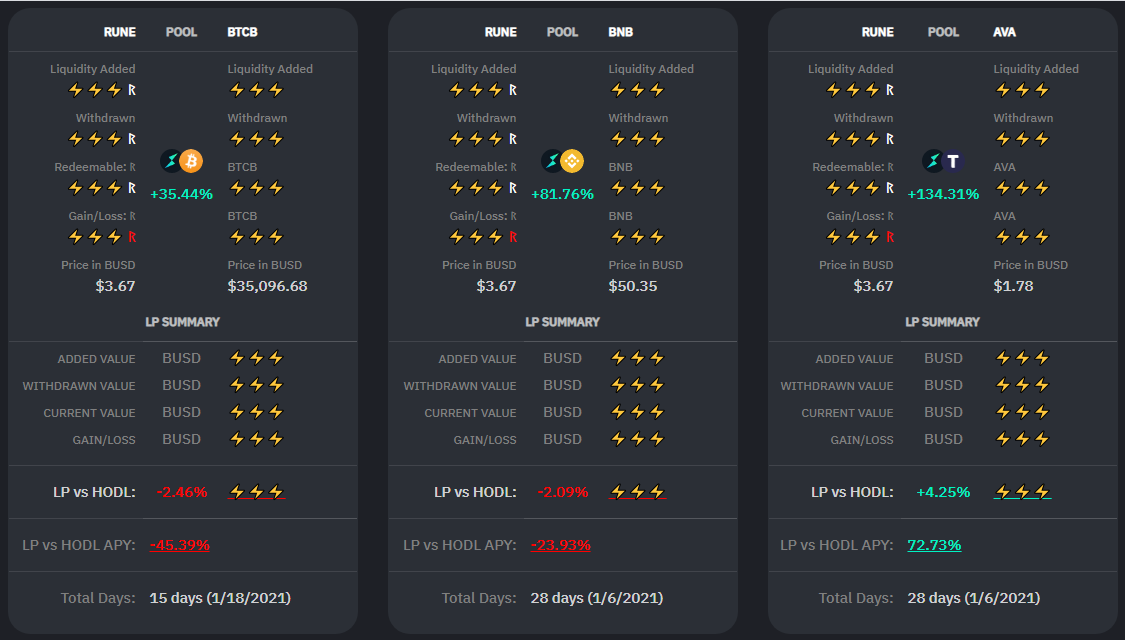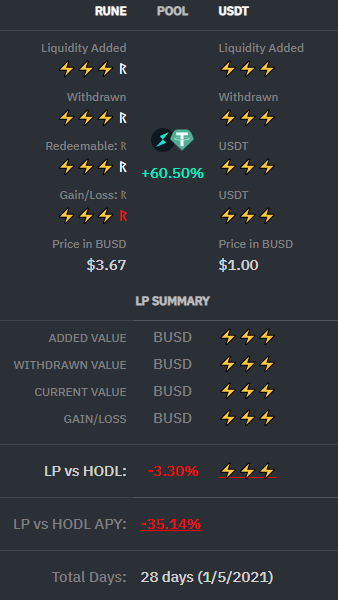 I might actually buy even more $RUNE as we consolidate as the project seems to gain a lot of traction on different medias and communities.
Their last move to penetrate ETH pools through SushiSwap was a good wa to advertise their product and what they could offer.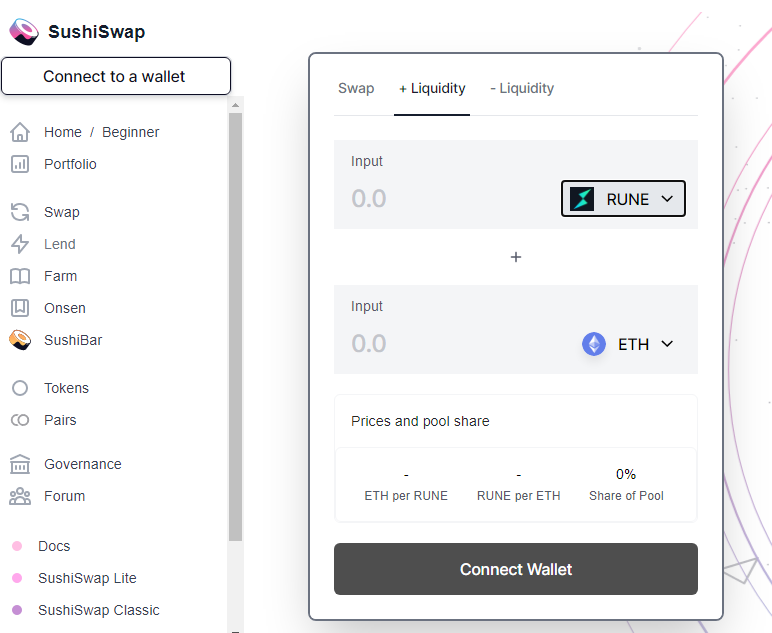 They did not launch their ASGARD DEX yet but I am trusting them 100% as they have always delivered !
Transparency
This is very important for an investor as it reassures us and allows us to keep coins for the long term if we think the team is seriously working on a project and providing constant updates (I did not say PR stunts).
$RUNE is doing a great job with their weekly and monthly reports in addition to their partnerships / news.
They have recently posted their Monthly Treasury Report that you can find here and they have clearly enough capital to sustain all of their grants, liquidity incentives, costs until July 2022.
This is exactly the way to BUIDL a top Crypto Project for the long run !
This is not financial advice but I am loving being a RUNE HODLer and LP !
Peace out !