Hi friends, let me let you in on an incredible news, it's SPARROW - The Innovative Leading Options Trading Platform Powered By Smart Contracts!!!
VIDEO PRESENTATION
STARTER INFORMATION
The buzz about cryptocurrency is increasing, people have heard about it, and more and more people want to find more about it, and find a way to be a part of it. When blockchain technology came, so many things changed, for better, we say. So many businesses have improved, so many companies have started using crypto currencies in their work. The new ideas are coming every day. People want to invest in the new projects. We have the biggest tool in the world, and it is called the Internet. The internet is a enormous base of information where we can do anything. Internet has connected the entire world. One of these projects is Sparrow, the leading options trading platform, providing the simplest way to control risk and monetize your digital assets.
There are currently 1,568 different cryptocurrencies available, as at 21 March, 2018. This breaks down to 654 tokens and 914 coins. It all started with bitcoin, which was first released on January 9, 2009, and various versions launched in the following years. The first experiments in altcoins started happening in 2011 with Namecoin, iXcoin, SolidCoin and others being developed and released. Litecoin followed soon after in the same year.
Putting that into consideration the Sparrow revolutionary platform empowers institutions and individuals to trade options that are settled by smart contract.
OVERVIEW OF SPARROW
Sparrow is the leading options trading platform, providing the simplest way to control risk and monetize your digital assets. The revolutionary platform empowers institutions and individuals to trade options that are settled by smart contract.
Sparrow is headquartered in Singapore, and it strives to embrace the needs of all traders thus it carries out by making available a wide range of industry-leading trading tools. Smart traders know to use options in their trade, as they are consistently made to use between liquidity and customizability. Hence, they face huge uncertainties in terms of transparency and settlement. In addition to these, most exchange platforms are difficult to use—and all these challenges are what Sparrow exchange takes care of by its simplicity yet powerful features.
The use of options as offered by Sparrow exchange helps protect against unwanted movement in price and defends against stop-loss hunting and flash crashes, collect premium income on assets, enter a position at a preferred price, and enables you to benefit from a price movement without owning or trading the underlying asset.
The Architecture
Sparrow designed the system security based on a layered-security approach maintaining the appropriate security measures and procedures at five different levels within the system architecture:Perimeter defence with firewalls to separate public internet from private demilitarized zones (DMZ).
Data protections including IP Whitelisting, Kerberos authentication and AES data encryption.
Networks isolation using private network subnets, IPS and access authentication control to separate application communications.
Application-level security including application based authentication, SQL injection and XSS vulnerability prevention.
Host level protection includes host based IDS, Virtual Applicances and Anti-malware protections.
The Features
Sparrow offers a lot of ground breaking features and attributes, which is why a single experience with it is unique, amazing, welcoming and indelible. A trial will always bring the urge to come back. Being in full control of one's investment, assets and trading is the desire of lots of crypto enthusiasts, most especially traders. This in a way brings about more confidence not only on the trading platform offering the service, but also confidence in oneself, because you are sure of what you are into and whom you are working with. Some among other features that will make your experience and that of others unique are:
Simplicity
It is a great privilege to have a platform as this, which offers options trading in the simplest form to reduce and control risk, which in-turn boost returns. One of the reasons behind high risk is complexity, which makes trading so challenging for lots of investors.
Reliable
Traders and investors need a platform that that can be trusted and relied upon to provide the needed service, most especially when it comes to trading. The powering of Sparrow platform on ethereum smart contract is a great privilege, which enables transparent settlement of digital assets.
Customizable
The platform supports the needs of both retail and institutional traders by providing an exchange with high liquidity.
Secure
Sparrow options trading platform offers the highest security standard you could ever think of. so you do not need to be afraid of losing your fund, which is contrary to some other exchanges that are vulnerable to hack. The security on Sparrow is industry-leading security compliance, which makes your assets secure. The auditing on the platform is independently done.
The Advantages
Monetize cryptocurrencies.
Control risk on your digital assets.
Boost your returns in any market condition.
By using transactions on sparrow platform, control risk on your digital assets, trade options easily.
Security of users funds.
Instant update of the order book.
User-friendly interface.
High-tech infrastructure.
24 hours' customer service.
No hidden service charge.
Absolute control of customer's funds.
Instant trade executions.
Sparrow's Offerings
More liquid than OTC options and more customizable than exchange-traded options. Enjoy the best of both worlds.
TradePROTECT & TradeBOOST
Simplified option products anyone can use. Create an option in 3 simple steps.
ConvertNOW Facility (CNF)
Instantly swap your digital assets at any specific amounts at thebest market price. Simple, secureand zero fees.
API Trading
Sparrow offers trading APIs and attractive volume-based rebates for professionals. Contact us for more details.
TEAM
ADVISORS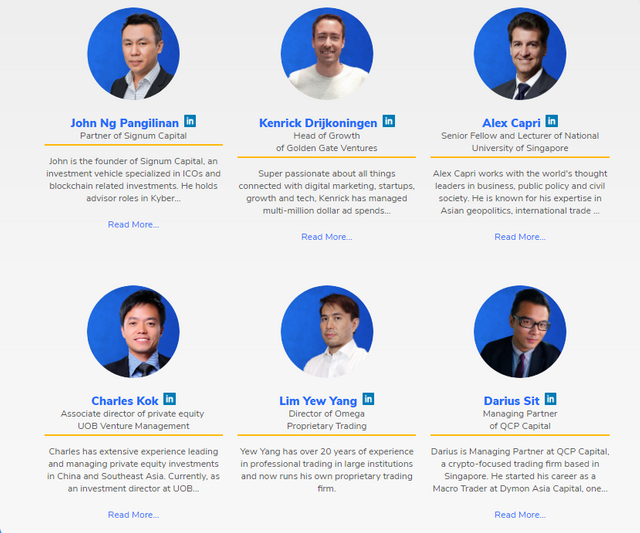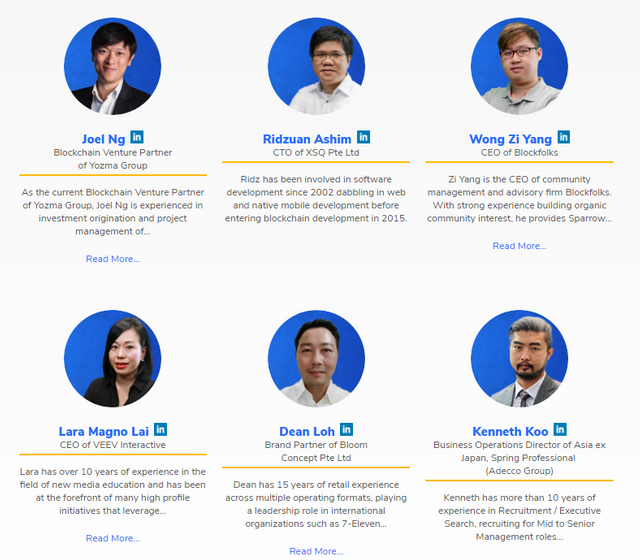 For more information, please visit:
WEBSITE: https://sparrowexchange.com/
TELEGRAM [CHAT]: https://t.me/SparrowExchange
TELEGRAM [ANN]: https://t.me/sparrow_ann
FACEBOOK: https://www.facebook.com/SparrowExchange/
TWITTER: https://twitter.com/SparrowExchange
MEDIUM: https://medium.com/sparrowexchange/
REDDIT: https://www.reddit.com/r/SparrowExchange/
LINKEDIN: https://www.linkedin.com/company/sparrowexchange/
YOUTUBE: https://www.youtube.com/channel/UCXW1AX7vdgkcIxNaZJFRFwg
Author: Cryptoholical
My Bitcointalk Profile: https://bitcointalk.org/index.php?action=profile;u=2487106