Good day everyone,
I hope you are all well and having excellent day, welcome to CryptoGod-1's blog on all things crypto. On the 8th of September 2023 it was announced that Faruk Fatih Özer, the founder and former CEO of Thodex ( a Turkish Cryptocurrency Exchange) had been given a 11,196 year prison sentence for fraud and other crimes.
Faruk Fatih Özer & Thodex
Thodex was founded as a cryptocurrency exchange within Turkey back in 2017 by high school dropout Faruk Fatih Özer. The exchange was once hailed as the largest cryptocurrency exchange in Turkey before it ceased trading in April 2021. At the time more than 400,000 users were left in financial turmoil as they were no longer able to access their funds due to the exchange suddenly going offline. At the same time as the exchange closed, Ozer mysteriously disappeared, reportedly fleeing the country to Albania.
Faruk Fatih Özer has since been convicted on various charges, including fraud, leading a criminal organization, and money laundering. This lead to him being handed a 11,196 years, 10 months and 15 days prison sentence for his crimes, along with two of his siblings (Serap Özer and Güven Özer) who have also received similar prison terms for their involvement in Thodex-related crimes.
The actions of Ozer were known as a massive "rug pull" and it lead to swift action by Turkish authorities. An investigation was launched and 62 individuals were detained during the initial stages. As the investigation progressed Faruk Fatih Özer was discovered in Albania in August 2022, having fled there after the exchange collapse. An Interpol red notice against him resulted in his arrest, and in April 2023 he was extradited to Turkey.
At the time of the exchange collapse, it was believed that $2 billion in cryptocurrencies were left on the exchange, inaccessible to the users. The prosecutor's initial estimate in April 2022 pegged the total losses at around $24 million, but Chainalysis has actually shown loses estimating closer to an astonishing $2.52 billion. 
In April 2023 when Faruk Fatih Özer landed back in Turkey he was detained by police on seven charges, including establishing and managing an organization with the purpose of committing a crime, being a member of an organization, fraud by using information systems as a tool of banks or credit institutions, fraud of merchants or company executives and cooperative managers, and laundering the value of assets resulting from crime.
The scandal created by Thodex has cast a long shadow over Turkey's cryptocurrency landscape, which in turn has lead to increased scrutiny of crypto firms and exchanges in the country. While the high inflation and the devaluation of the Turkish lira have posed challenges, the hope of many within Turkey had been the cryptocurrency sector. Their hopes were slashed in the scandal, and the true extent of the losses incurred by crypto investors in this unprecedented case remains unknown to this day.
The Anatolian 9th Heavy Penal Court announced their verdict on Thursday the 7th of September 2023, where 16 of the 21 defendants were acquitted, along with four of the seven jailed being released due to insufficient evidence. Other defendants were given varying degrees of imprisonment for various crimes.
While the eventual trial saw 21 defendants facing up to 40,564 years in prison, including Serap Özer and Güven Özer, it was clear that Faruk Fatih Özer was the man who would be facing the biggest sentence. Prosecutors had asked for him to be sentenced to 40,562 years in prison for money laundering, fraud and establishing a criminal organisation, although all three were given a final sentence of 11,196 years, 10 months and 15 days. A judicial fine of 135 million liras ($5 million approx.) was also imposed.
Faruk Fatih Özer was quoted as telling the court:
"I am smart enough to lead any institution on Earth. That is evident in this company I established at the age of 22. I wouldn't have acted so amateurishly if this were a criminal organization." 
Turkey is known for issuing massive prison sentences, which became more common after it abolished the death penalty in 2004 in a bid to join the European Union.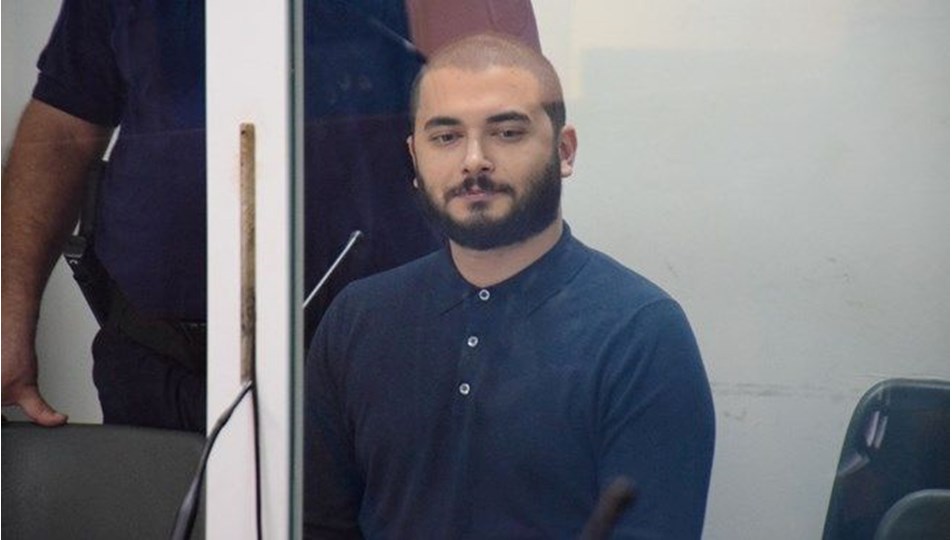 Have a great day.
Peace. CryptoGod-1.
Referral Links and Follow Me: