Have you been in a long time in the crypto space looking for a new project to invest in? Does every launched DEFI look like a copycat of Pancakeswap and developers run with your money a few weeks after reaching several million in liquidity? Have you ever wanted to spot a token gem but still afraid to be scammed?
The good news is that we have all been there.
Yesterday I was looking for some way to find new IDOs or IFOs in the Binance Smart Chain that were promising. I always find them too late I could say. I came across BSCPAD, but that's a subject for another article. Briefly, this is a Launchpad for BSC projects, that is, at least, decent.
That's how I found out about BSC Station.
According to their Documentation
"BSC Station (BSCS) aims to build a Full-Stack DEFI with NFT Auction on the Binance Smart Chain. It will become the economy infrastructure for Defi and NFT powered by Binance Smart Chain"
Their vision stands for:
"To become a leading ecosystem that provides Defi services and utilities for crypto users on the Binance Smart Chain platform, develop and optimize applications on BSC and become a leading Defi ecosystem, transparent, user-friendly and bring the most benefits to the user community."
Although is very interesting and those are beautiful words, let's dig deeper into the products they want to bring on.
NFT Auction
The aim is to develop an SDK (software developer kit) for the auctioning of NFTS and provide a set of tools and rules to help a fair distribution between buyers and sellers.
BSCS Swap
We are very familiar with these features, users provide liquidity, stake their tokens in Pools, and receive the 0.2% of trading fees. An additional 0.05% will be sent to the BSC Swap Treasury to buy back BSCS and burn.
Liquidity Mining
All liquidity providers will also receive BSCS for participating in daily token groups
Startpool
Another revolutionary product that will help other projects to distribute their tokens and NFTs. According to the documentation, farmers can earn the new token for a total of 30 days. The first seven of those days are before the token is listed on BSC Swap, at which point farmers can immediately trade any tokens they have earned.It resembles Binance Launchpool and Pancakeswap functions to introduce new tokens. However, the addition of NFTs makes BTC STATION very unique.
Wallet
BSCS Wallet is coming and will be both mobile wallet and extension wallet on the browser. BSCS Wallet allows users to safely and conveniently store many major cryptocurrencies in the market. Also, the platform directly integrates many DApp applications, Art & NFT collection to help users get closer to blockchain technology.
AMM (Automated Market Maker)
BSCS Dex
So, we're not talking about a simple DEFI with pools and farms. We're talking of a complete ecosystem, a Full Stack platform that still in early development. You can check the Roadmap in the Documentation for further details.
Let's talk about TOKENOMICS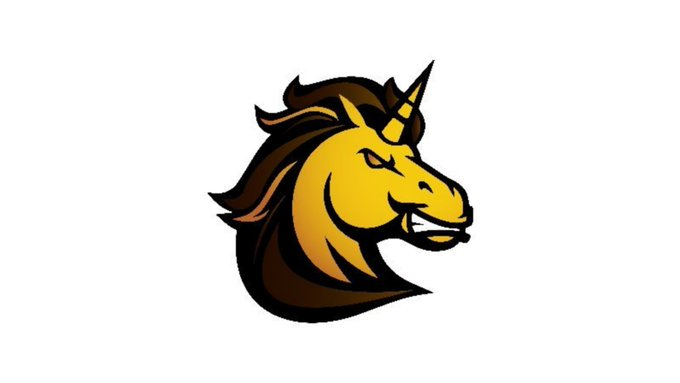 source: https://bscstation.org/
They provided a detailed description of the token allocations through all of their stages.
•Seed sale (12%): 60,000,000 BSCS
•Private-sale (25%): 125,000,000 BSCS
•IDO (1.6%): 8,000,000 BSCS
•Farming / staking reward (12%): 60,000,000 BSCS
•Team (15%): 75,000,000 BSCS
•Marketing (8.4%): 42,000,000 BSCS
•Advisor & Partnership (5%): 25,000,000 BSCS
•Liquidity (10%): 50,000,000 BSCS
•Ecosystem (11%): 55,000,000 BSCS
The token has many utilities within the project. This is key to ensure value for the holders and adequate inflation and growth. From my point of view, the top feature for BSCS holders is the power of decision over projects in BSCS IDO. (It would be nice to add governance rights over BSC Station development as well). Also, holders will be able to unlock NFTs auctions, a discount on every IDO launched in the start pool, and a constant reward through pools and farms.
Who's behind BSC Station?
J. Scofield (@soldier09 in Telegram) is the project founder. In his trajectory in Linkedin, he states being Brand Ambassador for the MXC Exchange in 2019-2020 and now Team Manager for BSC Station. (Linkedin profile https://www.linkedin.com/in/scofieldx/)
According to J. Scofield, the developer team is composed of 12 people from Ruhr University, J.P.Morgan, DEFI world, Money Gram, Liquid, MXC among others.
Private funders that participated in seed and private sale includes Spark Digital Capital, Morningstar Ventures, AU21, X21, NGC, BSC Pad, Bounce, and many other top VCs and influencers. These participants were allocated 125M tokens. These funds are being released at an approximate ratio of 10-15% monthly. Which guarantees price stability after the public sale.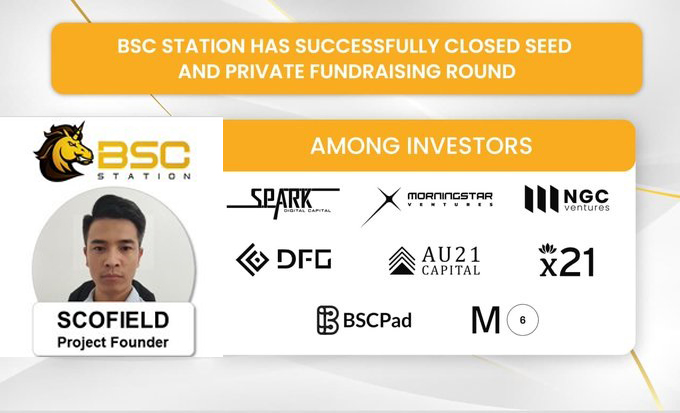 source: https://twitter.com/bscstation/status/1381587025917136904
Public Sale
BSCPad, a very popular Launchpad for BSC projects, and Bounce Finance offered BSCS tokens at a fixed price of $0.01. Later the token was released in PancakeSwap, which caused a massive wave of transactions. Small investors claim that they couldn't get the BSCS token at the initial price. BCSC made a nice x20 in the very first minutes of the sale.
Social Media Activity
BSC Station has a very active community on Twitter (56k followers) and telegram (58k followers). Also, there's good coverage in Medium of the progress and events detail for the project. Token holders ascend to 6.8 k unique wallets, which is not excessively high but considering the short life of the project, it is ok.
BUY THE POTENTIAL
Several Twitter influencers from the crypto space (@top7ico, CryptoRank_io, @ICO_Analytics, @CryptoDiffer) have eyes on this project, especially after the participation of Morningstar Ventures. If you don't know, Morningstar Ventures is a group of private investors that support and inyect capital to early projects in Blockchain technology. They are behind Polkamon and Exeedme success and many other nascent projects
NFTs have generated an unprecedented high interest in art and music. Also DEFI and Liquidity mining in Binance Smart Chain is considered one of the hot topics in crypto space, with many millions of dollars invested long term in such platforms. All of those features are combined in BSC Station, if not the first, it's already revolutionary.
Right now, BSC Station gave us a glimpse of what will be their starting NFTS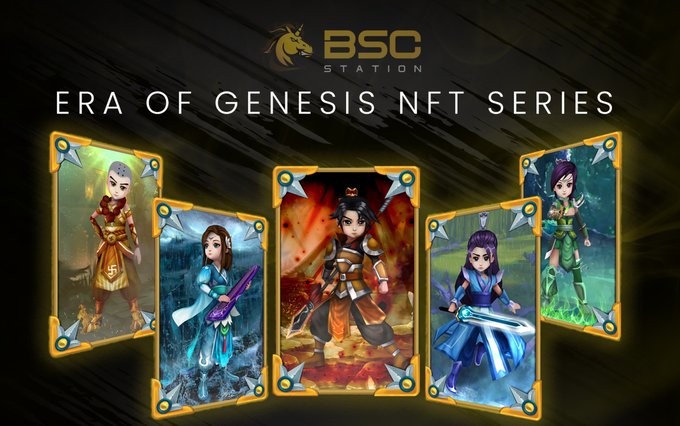 source:https://bscstation.medium.com/bsc-station-platform-launch-phase-1-swap-nft-ea296642e841
The only way to buy those NFTs cards is with BCSC tokens and
"will give holders access to future drops, farming multipliers, airdrops, blind boxes, as well as unlock items in the next generation of games powered by NFTs and blockchain"
However, being an early adopter and investor is a risky decision because no product has been materialized yet, you're just buying the potential. Next months will make the difference between getting rekt or having huge profits.
Community demands
By analyzing all feedback and comments in BSC Station social media, some aspects arise that need to be addressed before it becomes a massive success.
-Listing token in Coingecko and Coinmarketcap (already done, check links https://www.coingecko.com/en/coins/bsc-station)
-More social media back up in Youtube and Blogging Platforms (already happening)
-Wallet accounts of different allocations of BSCS token
Concluding remarks
The future is exciting. Will be BSC Station a breakthrough and materialize all of its products? Will BSCS the useful and demanded token it's meant to be? Will NFTs in Binance Smart Chain outperform other blockchains as WAX or ETH?
BSC Station community:
Website: https://bscstation.org/
Telegram: https://t.me/bscstation
Media: https://t.me/bscstation_media
Twitter: https://twitter.com/bscstation
Medium: https://bscstation.medium.com/
References
https://bscstation.org/introduction
https://bscscan.com/token/0xbcb24afb019be7e93ea9c43b7e22bb55d5b7f45d#balances