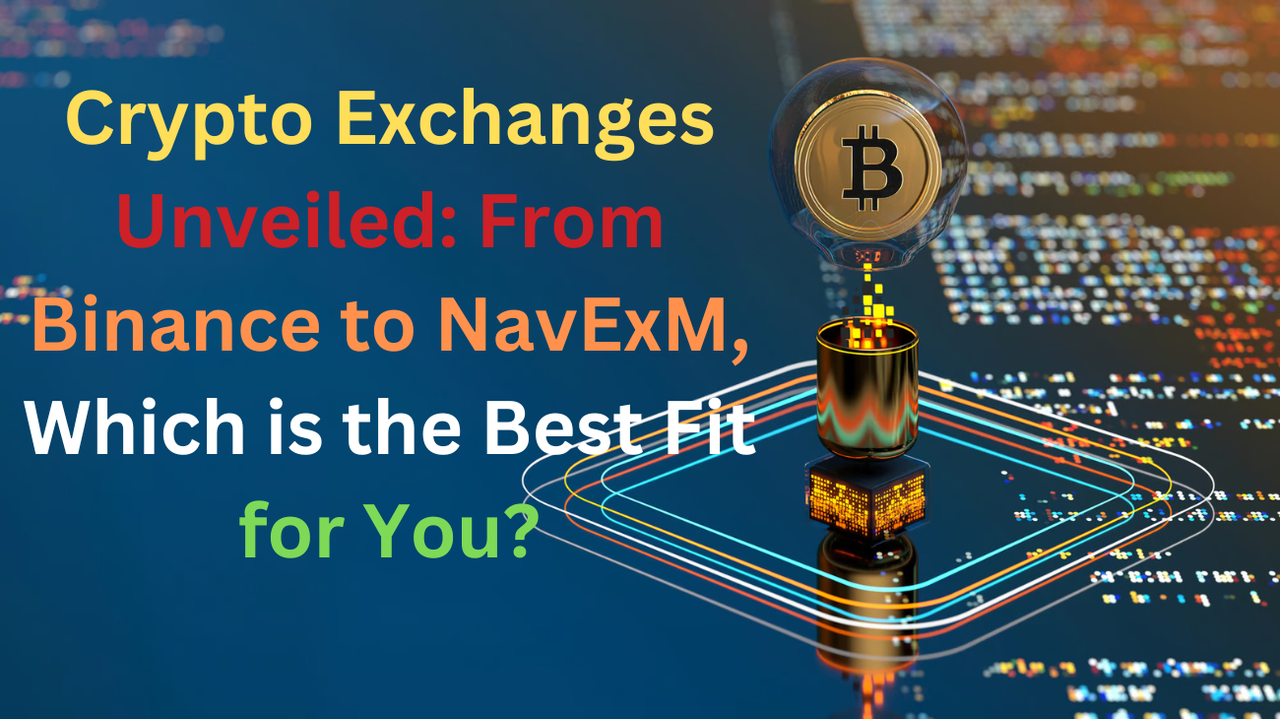 Get ready to learn about the best centralized cryptocurrency exchanges (CEX) in the market, and don't worry, i promise to make it fun. We'll cover everything you need to know about Binance, Coinbase, Kraken, and Huobi, so you can make an informed decision about which one is right for you.
Binance - The Big Cheese
Binance is like the big cheese of the crypto world, it's the largest exchange in terms of trading volume. And it's no surprise why it's so popular with its wide selection of cryptocurrencies, including Bitcoin, Ethereum, and Litecoin. Plus, the low trading fees make it a favorite among traders.
Coinbase - The Friendly One
If you're a beginner, Coinbase is the friendly exchange that you'll want to try. Its user-friendly interface makes it easy to navigate, and it supports fiat currencies, which means you can buy cryptocurrencies using your local currency. So, if you're still trying to figure out this whole crypto thing, Coinbase has got you covered.
Kraken - The Advanced Option
For the experienced traders out there, Kraken is the advanced option you won't want to miss. With its advanced trading features, it's a top choice for those who know what they're doing. And while the trading fees may be higher than other exchanges, the security features are excellent, so you can trade with peace of mind.
NavExM - The New Kid on the Block
NavExM is the new kid on the block, and it's coming in hot with a range of popular cryptocurrencies to trade, including Bitcoin, Ethereum, USDC, USDT, Lunc, Chilliz, and more. Plus, the best part is that NavExM is offering a ZERO fee trading experience and cashback rewards on trading crypto. That's right, you'll get paid to trade, and who doesn't love that?
Huobi - The Low Fee Option
Huobi is the low fee option that savvy traders won't want to overlook. With its low trading fees, it's a popular choice for those who want to save money. And while it has had some security issues in the past, it has since improved its security measures and has not had any major incidents in recent years.
Conclusion - Which One Is Right for You?
When it comes to choosing a CEX, there are several factors to consider, including trading fees, the range of cryptocurrencies available, security measures, and mobile app availability. All the exchanges we've covered are reputable, so it's just a matter of finding the one that suits your individual needs and preferences.
Binance is great for a wide range of cryptocurrencies and low trading fees, Coinbase is perfect for beginners, Kraken is ideal for advanced traders, NavExM is the most rewarding option, and Huobi is the low fee choice. So, choose wisely and happy trading!