This is a cool offer and you do not have invest anything more than 5 minutes of your life. You can win up to 1 BTC with super luck, 0.1 BTC with less luck going down to 10 BF tokens with little luck.
No documents needed just email and your time.
If you dont have twitter account - make it right now. I told many times, its needed for most giveaways. Follow me there too - https://twitter.com/kingscrownBTC
Now that you have it - lets go.
First register to Bitforex Exchange - CLICK HERE.
Confirm all emails etc.
Now there is a giveaway chance due to Bitcoin Pizza Day.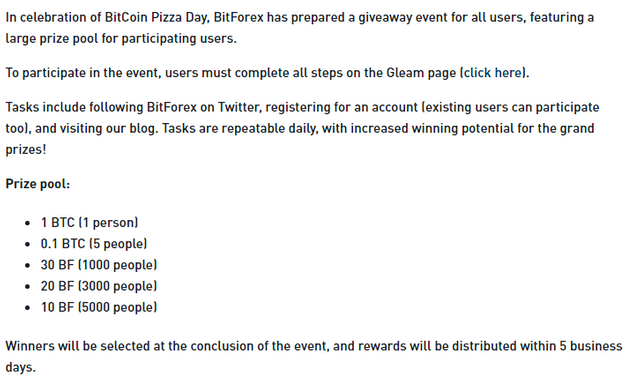 After registration go to https://gleam.io/3jxo1/bitcoin-pizza-day-sweepstakes-promo
and start doing the claims.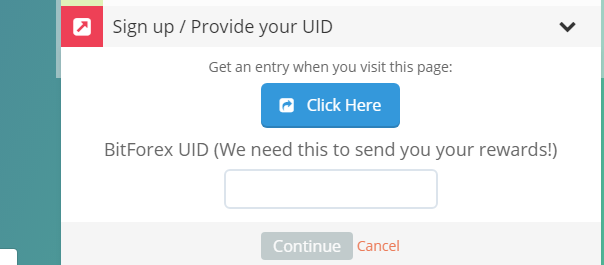 Its just 5 and they take almost no time.
Now wait and see if you win.
This is not some small scam exchange, they are top4 for global Bitcoin volume.


Join for free and get luck!